Get SeRiouS about retirement planning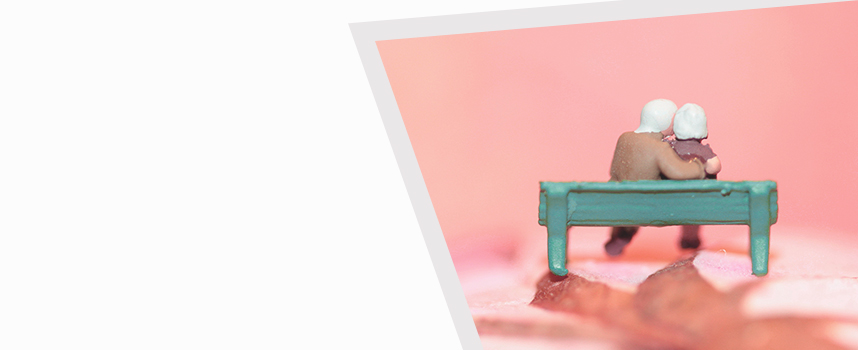 NAV TL;DR

If you don't have time to read through the whole article, you can check out our short version below.

The Supplementary Retirement Scheme (SRS) is a voluntary scheme that can complement your Central Provident Fund (CPF) savings to better prepare you for your golden years.

You can receive tax relief for every dollar of SRS contributions, subject to a personal income tax relief cap of S$80,000.

As your SRS monies earn little interest, consider investing them for potentially higher returns.

You have probably heard it once too many times now: we are living longer. Singaporeans have the world's longest average life span—at 84.8 years—pipping the Japanese to that title1.
With a longer life expectancy comes many implications, not least of all on our retirement planning. Sure, we have our Central Provident Fund (CPF) savings. But the big question is, will they be enough?
You can start receiving monthly payouts from CPF LIFE—an annuity plan that pays you for as long as you live—from 65 years old (for members born in or after 1958). You may choose from 3 CPF LIFE plans:
Standard Plan: Fixed monthly payouts, more for self but lower bequests
Basic Plan: Fixed monthly payouts, less for self but higher bequests (i.e. you leave more monies behind for your loved ones)
Escalating Plan: Payouts start small but grow at around 2% annually to address rising costs of living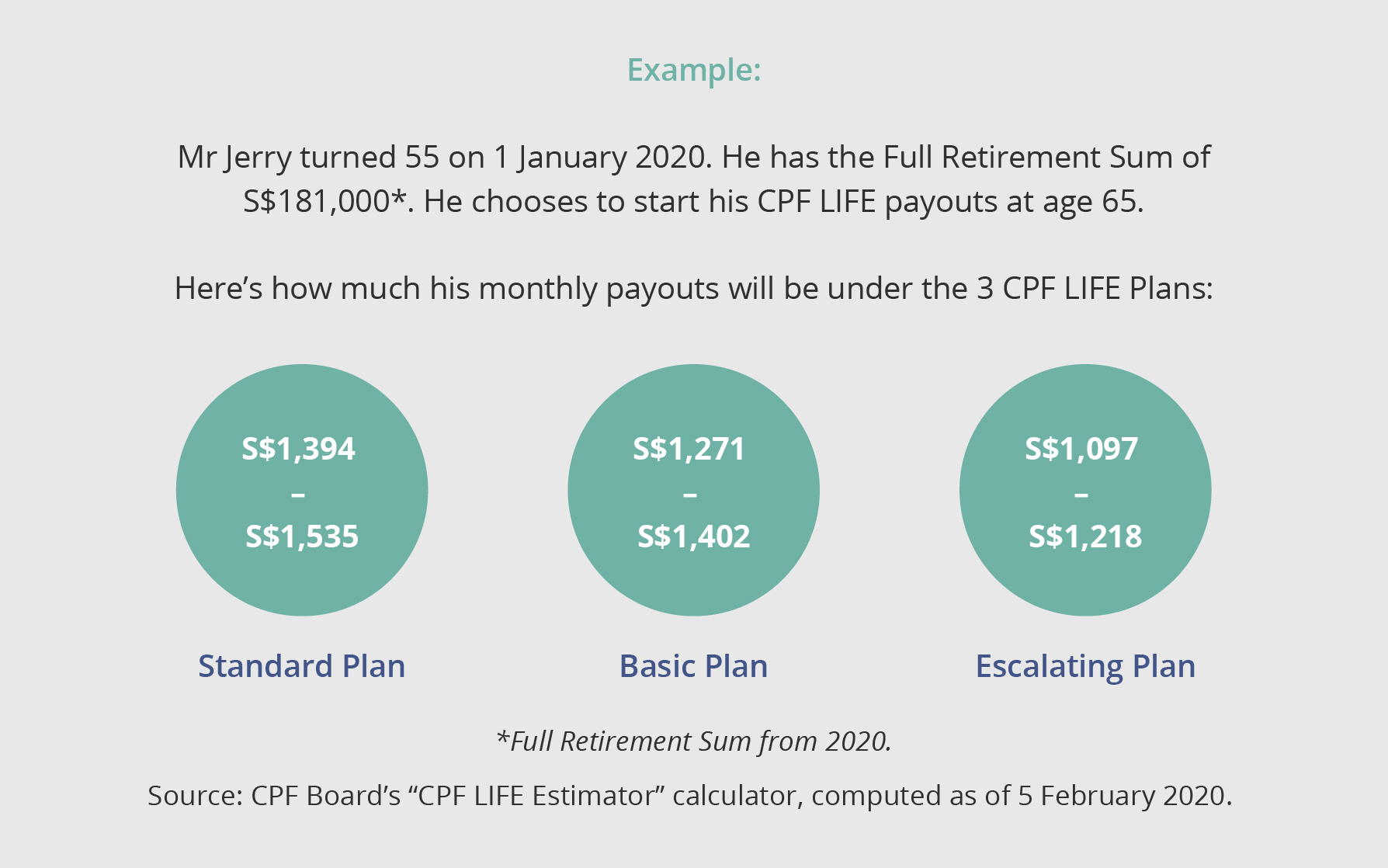 The Supplementary Retirement Scheme (SRS) is a voluntary scheme that can complement your CPF savings to better prepare you for your golden years.
Here are five things to know about the SRS.
This is subject to a cap of:
S$15,300 for Singaporeans and Permanent Residents (PRs)
S$35,700 for foreigners
Pro-tip: The SRS is a useful retirement savings tool, particularly if you are a foreigner/non-PR, as you will not have CPF contributions. In addition, your employer can also contribute voluntarily to your SRS.

You can receive tax relief for every dollar of SRS contribution, subject to a personal income tax relief cap of S$80,000. The latter means that, taken together, your SRS and all other eligible tax reliefs you can claim—such as for CPF top-ups, working mother's child relief, NSman, and life insurance—cannot exceed S$80,000 a year.
Contribute to your SRS account by 31 December every year, to qualify for tax reliefs in the following year of assessment.

Here's an example2 of how SRS can help you save on taxes: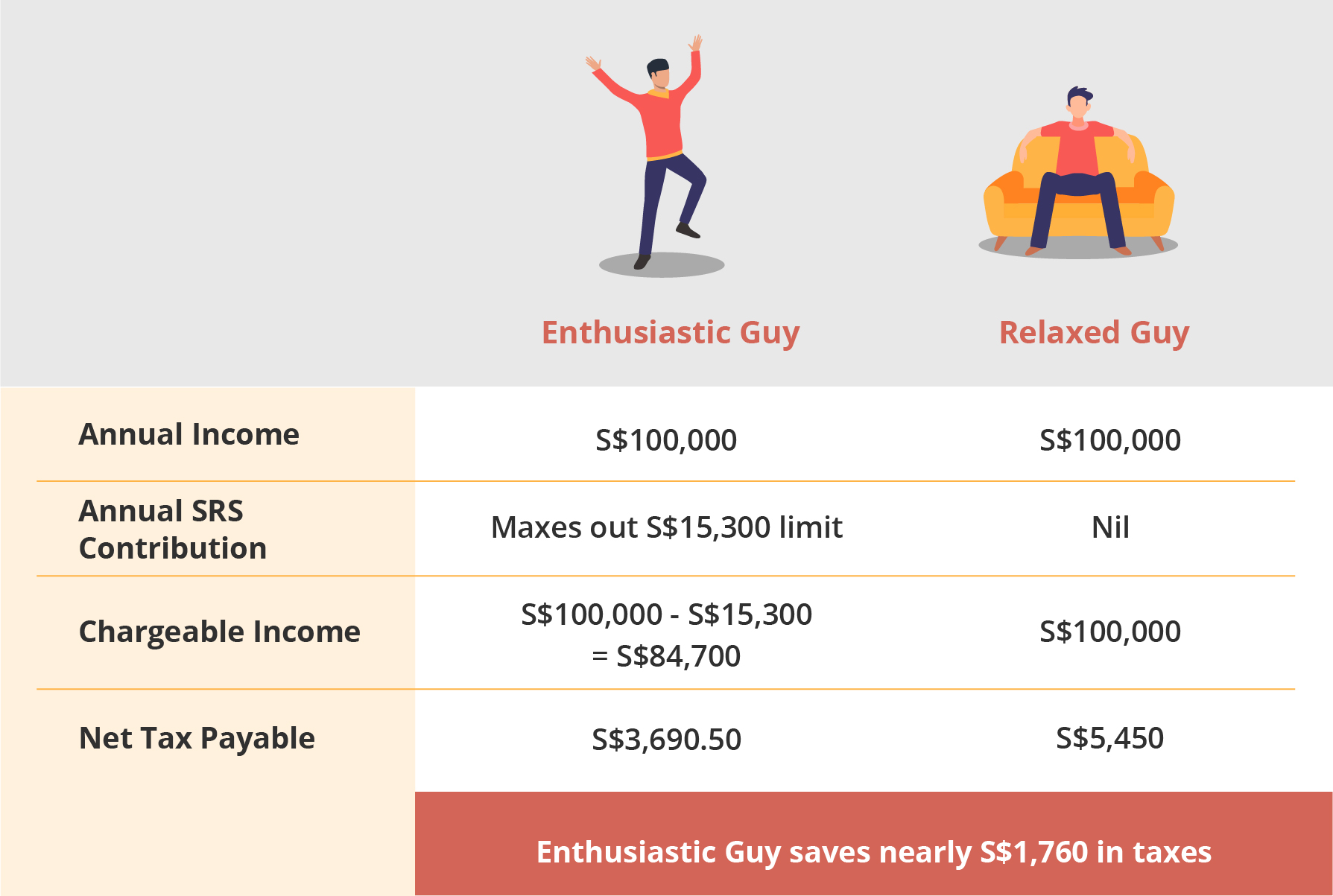 Unlike your CPF savings, your SRS pot cannot be unlocked to buy property or pay medical bills. Also, compared to the CPF, which offers interest rates of 2.5% per annum (for the Ordinary Account) to 4% p.a. (for Special, MediSave, and Retirement Accounts), with additional interest rates if you are 55 and above, your SRS monies only earn 0.05% interest rate p.a. This rate does not keep up with inflation.
All these point to the need to invest your SRS savings for potentially higher returns, rather than leaving them idle. You can invest in endowment plans, shares, exchange traded funds, real estate investment trusts, fixed deposits, Singapore Savings Bonds, and unit trusts.

As SRS is meant to help you save for retirement, it is also meant to be long-term. Do note that there are penalties and tax on early withdrawals. For example, if you withdraw before the statutory retirement age prevailing at the time of your first contribution (currently age 62), you will incur a 5% withdrawal penalty, and 100% of the amount withdrawn will be subject to tax. The penalty will only be waived under certain circumstances including death, medical grounds, and bankruptcy.
When you withdraw at retirement, only 50% of the sum will be subject to tax. You can spread your withdrawals over a period of up to 10 years to potentially enjoy tax savings.
Hence, when making SRS contributions, ensure they are funds you can lock up for the long-term.

All Singaporeans, PRs, and foreigners can open an SRS account if they:
Are at least 18 years old
Are not undischarged bankrupts
Have no mental disorders and can manage themselves and their affairs
You can open only one account with any of the three local banks, including DBS. Account transfers between the SRS operators are allowed, except if you have already made withdrawals upon retirement or on medical grounds.
1 From The Burden of Disease in Singapore, 1990-2017 report by the United States' Institute of Health Metrics and Evaluation (IHME), in collaboration with Singapore's Ministry of Health.

2 Example is for illustration purposes only. Figures are in SGD. Terms and conditions apply, and SRS monies are insured up to S$75,000 by the Singapore Deposit Insurance Corporation. Net tax payable based on Inland Revenue Authority of Singapore's (IRAS) individual income tax calculator for the year of assessment 2019, and after deducting personal income tax rebate (50%). We assume no other income and personal reliefs.

Hello, we're NAV.
Inspired by the word "navigate", NAV is an initiative by DBS & POSB created to help you navigate your finances, your way. Whatever your financial goals are in life, no matter what situation you are in, we're here to help you on your financial journey.


Ready to start?
Speak to the Wealth Planning Manager today for a financial health check and how you can better plan your finances.
Alternatively, check out NAV Planner to analyse your real-time financial health. The best part is, it's fuss-free – we automatically work out your money flows and provide money tips.