Request to Change Home Loan Servicing Account
Submit your application or check your application status to change your Home Loan Servicing Account (LSA) via our digibot.
Important information
Change in LSA digibot submission is currently only available to single applicants.
You may only change to another individually held DBS Current/Savings or POSB Savings account.
If you would like to effect the change on multiple sub-loans, kindly submit a separate request for each sub-loan via DBS digibot
For joint borrowers, please complete the Loan Servicing Account Authorisation form and mail it to us.
To check your application status, complete the authentication in step 1 and click Check existing request.
How to request to change Home Loan Servicing Account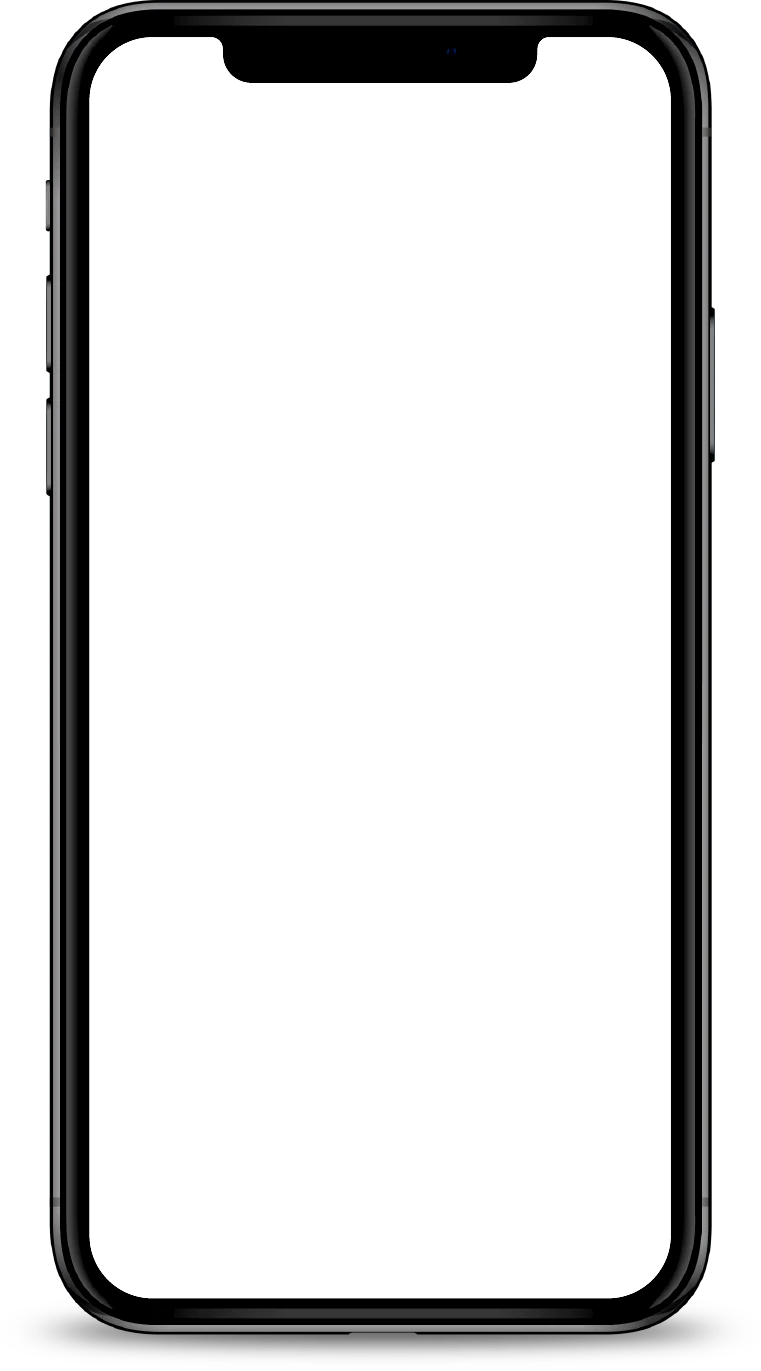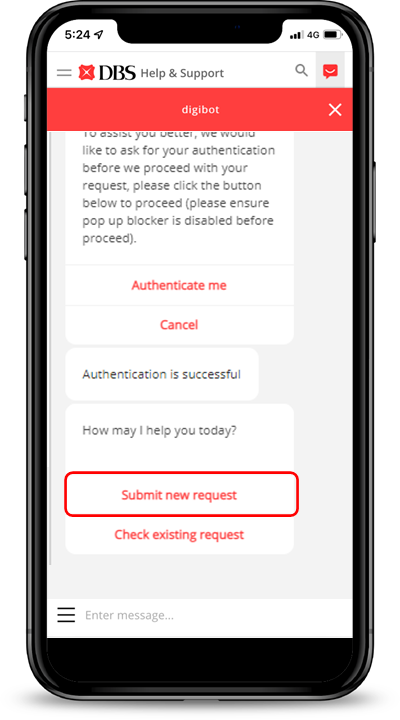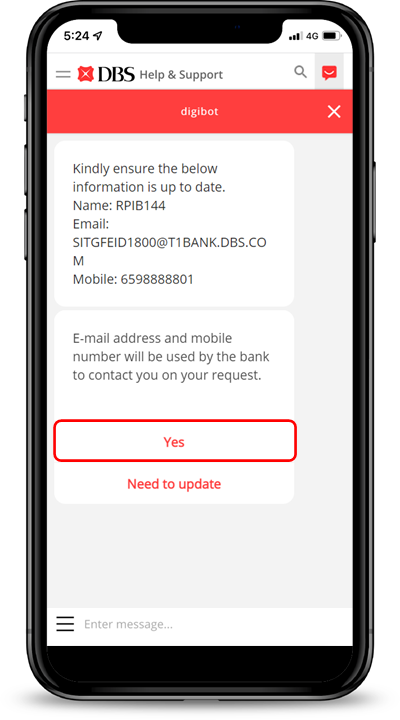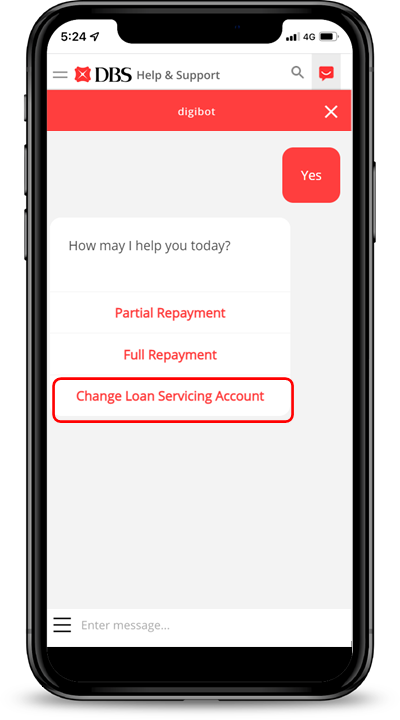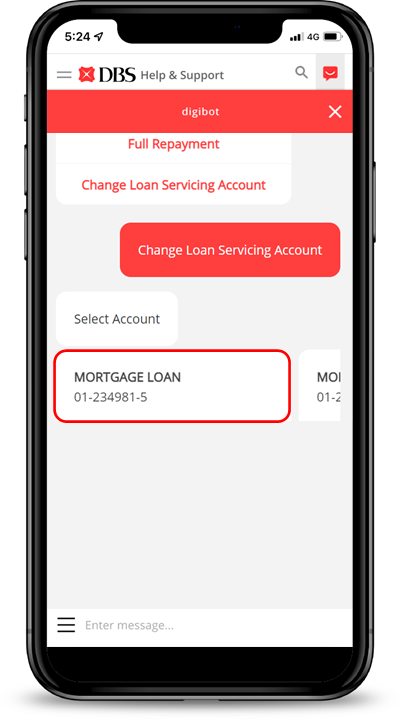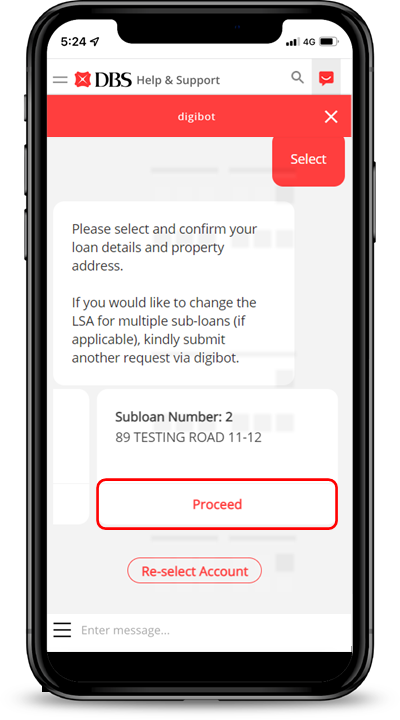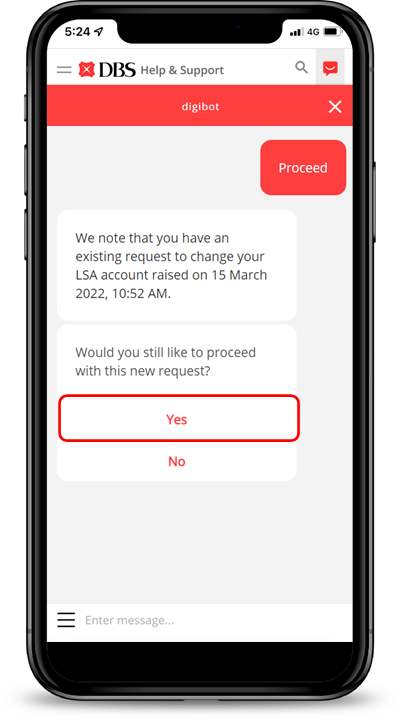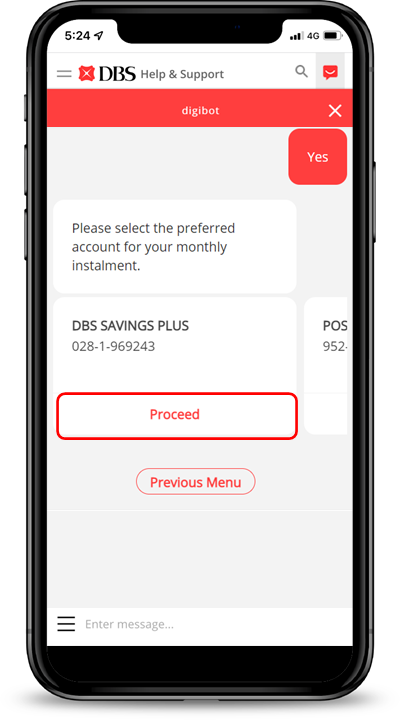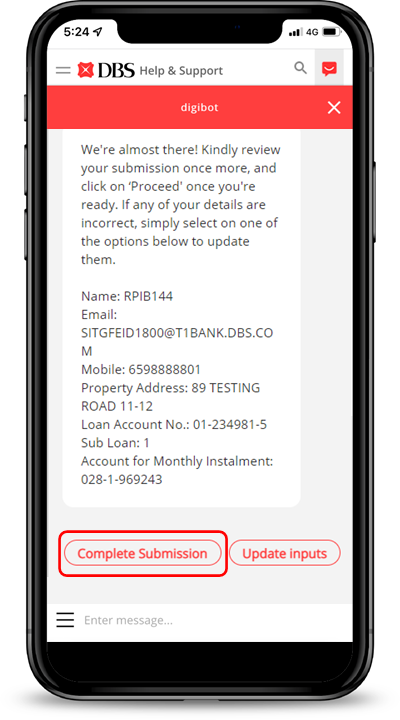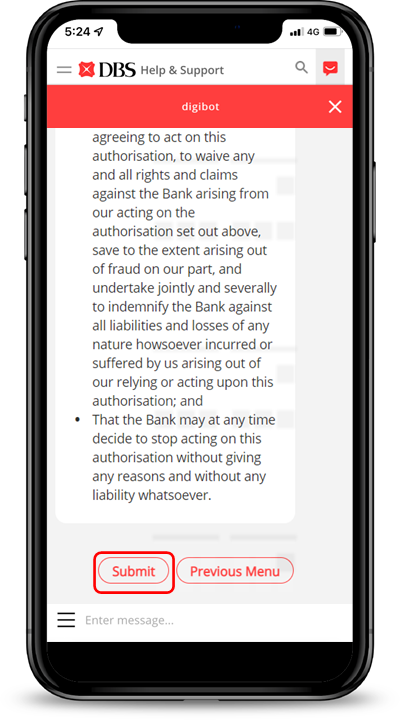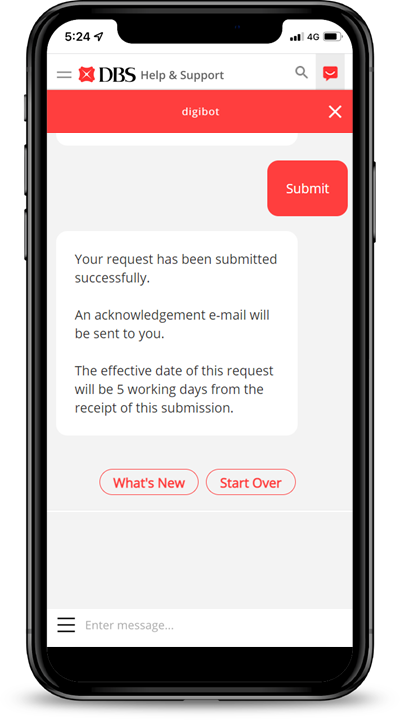 1
Step 1
Launch our

digibot

, and complete the authentication using either your

iBanking Login

or

Card & PIN

. Select

Submit new request

.
2
Step 2
Verify that your contact information with the bank is up to date and select

Yes

.
3
Step 3
Select

Change Loan Servicing Account

.
4
Step 4
Select the Loan Account that you would like change.
5
Step 5
Select the sub-loan account that you would like to effect the change on and tap

Proceed

.
6
Step 6
If you have previously submitted a change in LSA request via DBS digibot, this screen will highlight the most recent submission.
Select

Yes

if you would like to proceed with a change to a different loan account or sub-loan.
7
Step 7
Select your preferred DBS Current/Savings or POSB Savings account to designate as your new LSA and tap

Proceed

.
8
Step 8
Select

Complete Submission

after reviewing your selections and inputs.
9
Step 9
Select

Submit

to complete your change in LSA application.
10
Step 10
Your request has been submitted successfully. The request will be effective

5 days

from the receipt of this submission, kindly ensure the newly designated account is funded for your monthly instalments.
Was this information useful?
Thanks for your feedback!
We'll continue to work towards serving you better.