Request for Full Repayment of Home Loan
Submit or check your application status of your application to make repayment to pay off your mortgage via our digibot.
Important information
From 1 June 2021, the loan redemption notice is 2-months.
After submission of your application, you would need to appoint a law firm to discharge the mortgage. The title deed will then be returned to you.
No further prepayment(s) to the mortgage loan may be made after the Bank's receipt of this notice.
The full redemption is governed by the terms and conditions in the Letter of Offer. Prepayment / commitment fees / clawbacks (if applicable) will be debited in addition to the redemption amount.
A redemption letter with the projected redemption amount and any additional redemption fees (if applicable) will be mailed to your bank-registered mailing address within 1 month.
To check your application status, complete the authentication in step 1 and click Check existing request.
How to Request for Full Repayment of Home Loan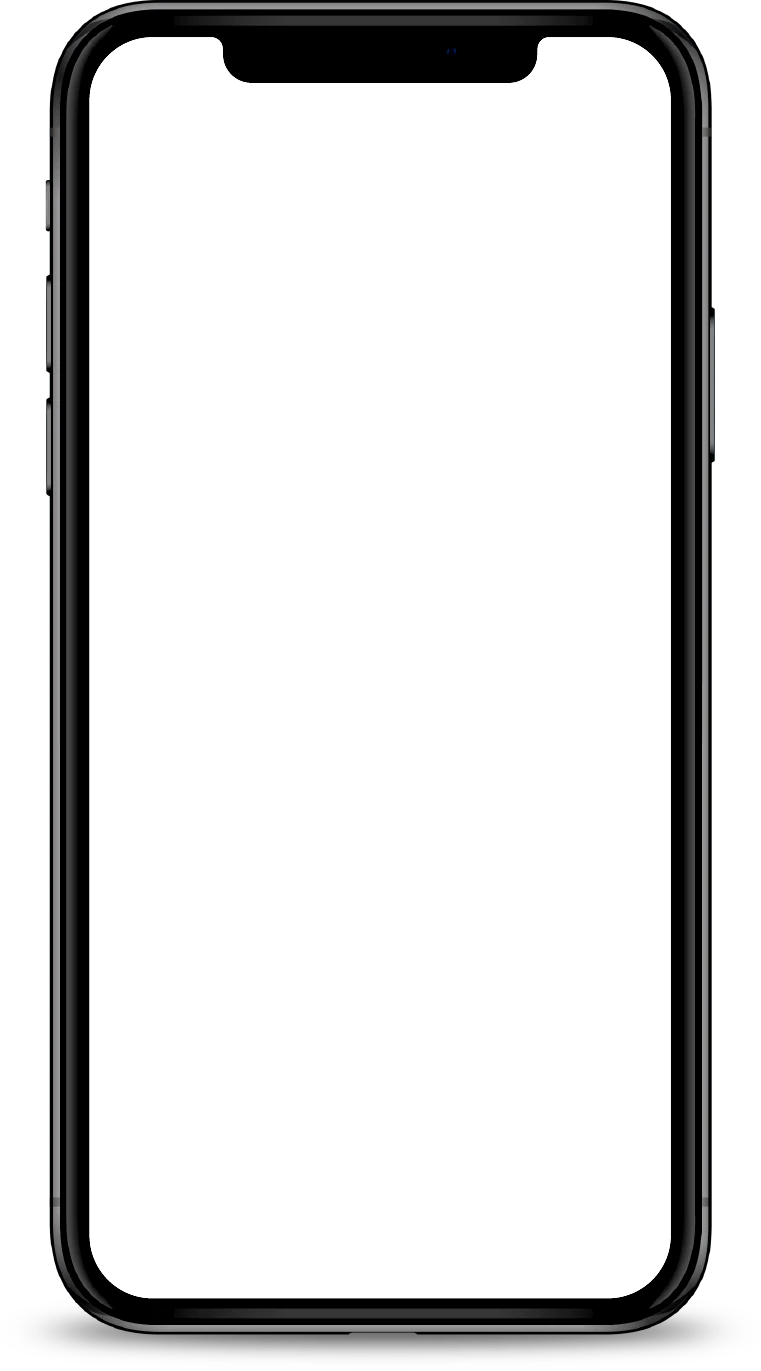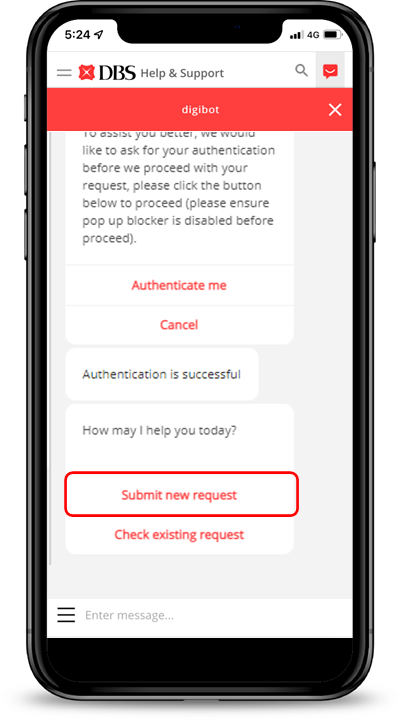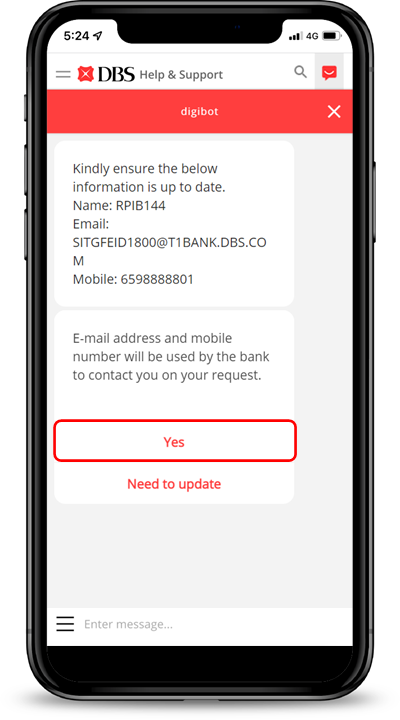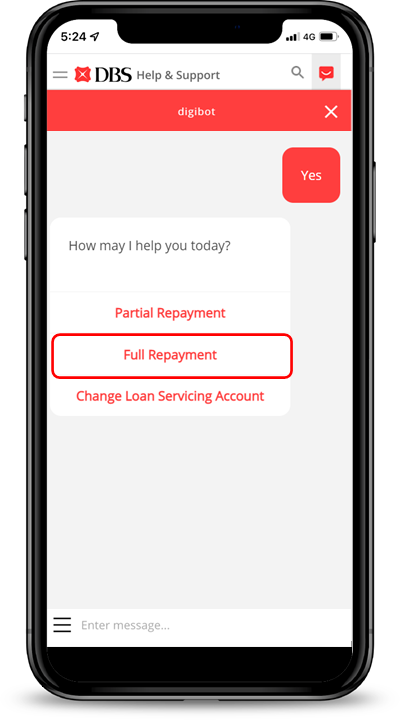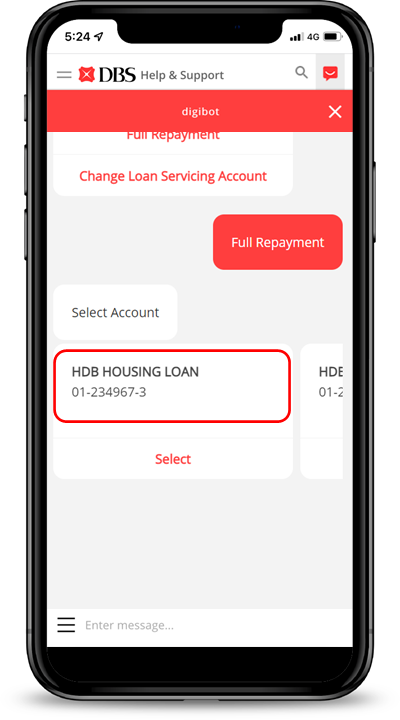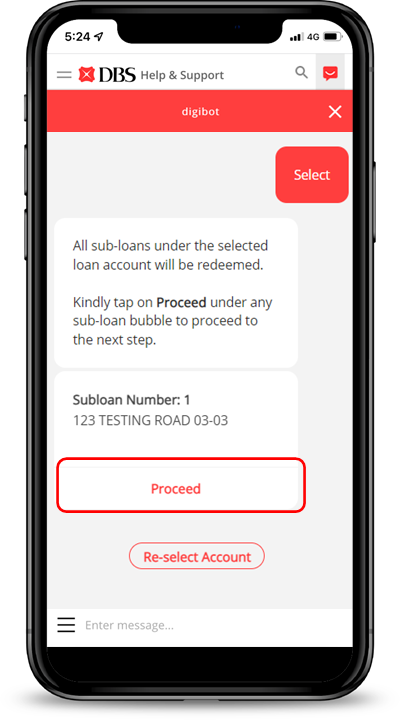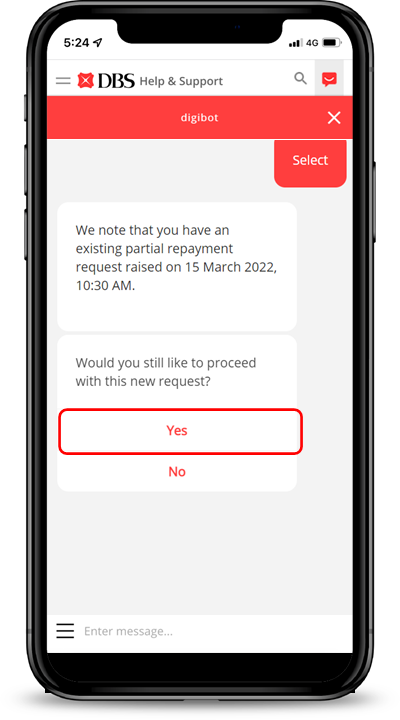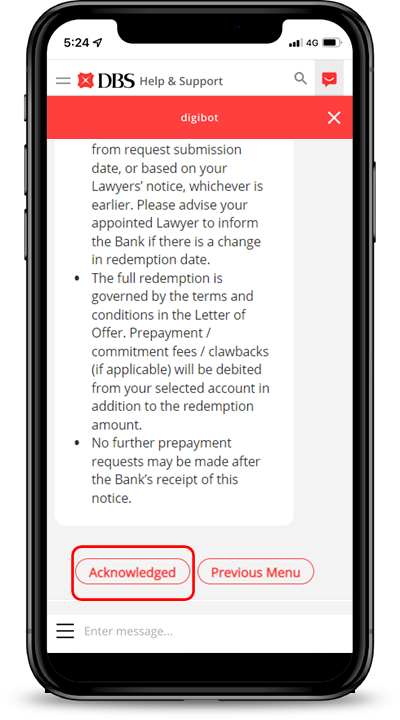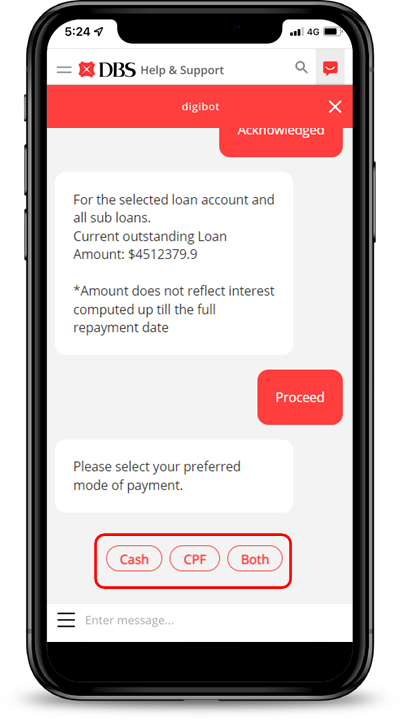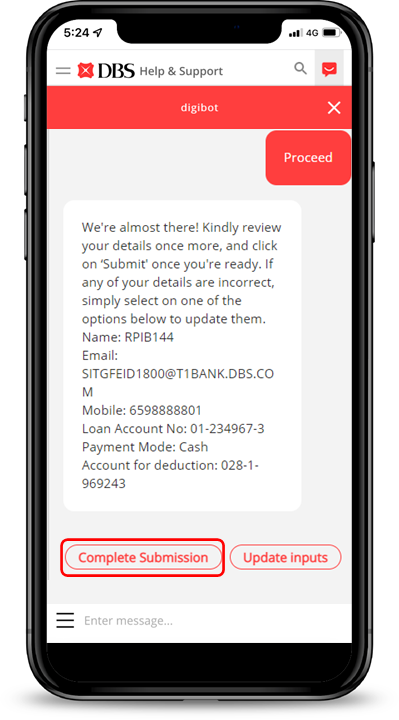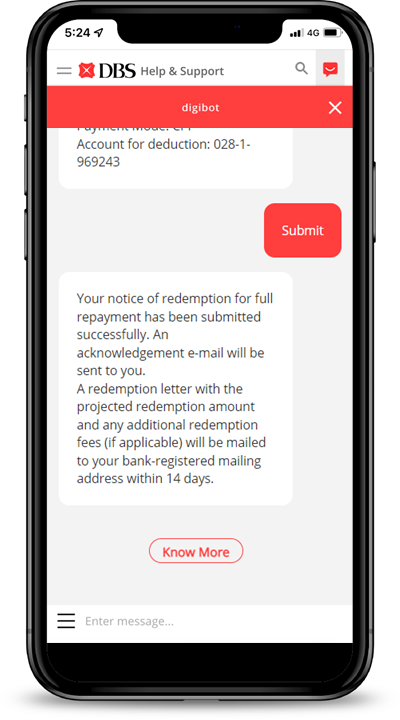 1
Step 1
Launch our

digibot

, and complete the authentication using either your

iBanking Login

or

Card & PIN

. Select

Submit new request

.
2
Step 2
Verify that your contact information with the bank is up to date and select

Yes

.
3
Step 3
Select

Full Repayment

.
4
Step 4
Select the Loan Account that you would like to make the full repayment on.
5
Step 5
For a full repayment,

all sub-loans under the selected loan account will be redeemed

. Select

Proceed

to go to the next step.
6
Step 6
If you have previously submitted a repayment request via DBS digibot, this screen will highlight the most recent submission.
Select

Yes

if you would like to proceed to pay off a different loan account or sub-loan.
7
Step 7
Select

Acknowledged

after reviewing the important notes and tap

Proceed

after viewing your current total outstanding loan amount for the selected account.
8
Step 8
Select your preferred payment mode.
9
Step 9
Select

Acknowledged

after reviewing the end date of your 2-month notice period. Tap

Proceed

to the next step and select

Complete Submission

after reviewing your selections and inputs.
10
Step 10
Your request has been submitted successfully.
Was this information useful?
Thanks for your feedback!
We'll continue to work towards serving you better.