Real GDP growth came in at -9.0% YoY in 2Q, almost as weak as the -9.1% in 1Q.
Hong Kong is now in its longest recession

The contraction in real GDP stayed wide at -9.0% YoY in 2Q vs -9.1% in 1Q

Implication to our forecast: We have downgraded our GDP forecast for 2020 to -7.0% from -4.0%

Implication to our investors: We expect overall residential prices to stay flat in 2020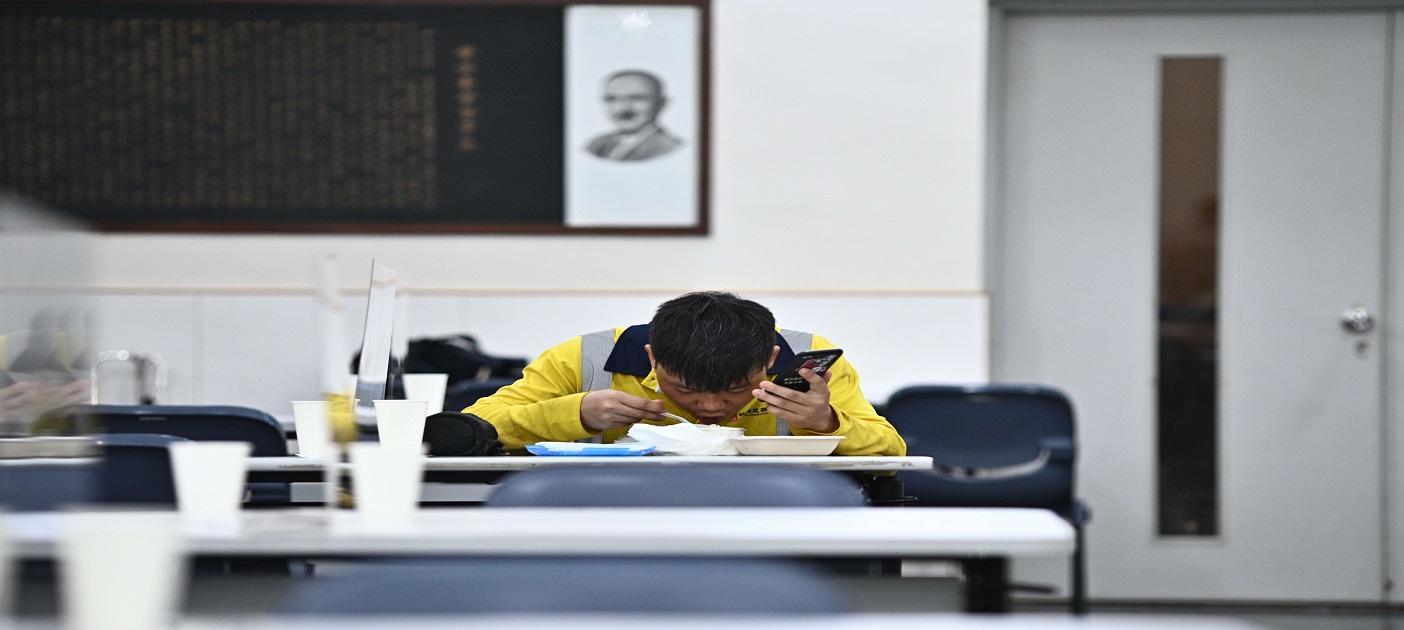 Photo credit: AFP Photo
Recession lingers
Real GDP growth came in at -9.0% YoY in 2Q, almost as weak as the -9.1% in 1Q. On a QoQ basis, the GDP fell further by 0.1% after contracting for five straight quarters. Hong Kong is witnessing its longest recession.
Growth is projected to remain negative due to the third wave of COVID outbreak but narrow to -5.6% YoY in 3Q and -4.1% in 4Q. We have further downgraded our Hong Kong's GDP forecast for 2020 to -7.0% from -4.0%. We remain hopeful of a mild rebound of 0.5% in 2021. We no longer expect CPI inflation to hold at 2.5% this year and next. CPI is now forecast to be lower at 1.1% in 2020 before rising to 2.0% in 2021.
The relief in consumption was temporary
Private consumption, which accounts for over 60% of the city's GDP, plummeted further to minus 14.5% in 2Q from minus 10.6% in the previous quarter. Consumer sentiment may have revived in late-2Q on positive wealth effect; the Hang Seng Index rebounded by around 20% since the trough in March. Thanks to the aggressive spending vouchers offered by large shopping malls, retail sales contracted less in June by -24.7% compared to over 40% in February-March. Sales of luxury products such as jewellery also improved appreciably. Hotel occupancy rate is expected rebound in June from "staycation" and short-term tenure.
There is little room for complacency regarding the pandemic. The third wave of infections has potential to be more damaging than the first two waves. More than 1,500 new cases have been reported since 5 July. Apart from accounting for over 55% of the total number of confirmed cases, many were local. Measures on social distancing policy have been further tightened e.g. in-restaurant dining is limited and public groups larger than two are banned. The immigration policy will not be loosened until the global outbreak is brought under control. Visitor arrivals dropped by 99.9% in May. Retail sales and restaurants receipts are expected to shrink further.
Export sector was a bright spot
The drops in exports of goods narrowed to 2.1% YoY in 2Q from 9.7% in 1Q due to the gradual re-opening of the Chinese economy. Factory capacity in China has largely recovered as per industrial production and oil refineries data (See "China: First economy to emerge from the pandemic", July 16). Exports in June went up by 8.8% in China and soared by 21.6% in Taiwan. The latter has been relatively unscathed by COVID-19 compared to its Asian peers.
However, the pace of recovery will be constrained by the sluggish global demand. PMIs of Hong Kong's major trading partners, except China, have held below 50 or the expansion threshold. Also, the US-China trade tensions have re-escalated ahead of the US Presidential Election in November. Purchasing Plans on US products were behind schedules (See "China: Halting progress in phase-one deal with US", dated July 14). Core disputes including intellectual property protection, financial market openness and other non-trade barriers have remained unresolved. Looking ahead, it is also likely for the West to relocate strategic goods such as tech and medical productions back to home.
More stimulus to come
Against this backdrop, another round of timely stimulus package is needed to avoid the next wave of large-scale closure of businesses. So far increases in jobless rates eased in the second quarter. The three-month moving average seasonally adjusted unemployment rate ending June only edged up by 0.3%pt to 6.2% from May. More appreciable improvement was seen in consumption related sectors (up from 10.6% to 10.7%). As of mid-July, the government has already subsidized 121,500 employers (covering 1.47mn employees) and 90,000 self-employed persons through the Employment Support Scheme (amounted to HKD34.2bn). Government spending increased further by 9.6% YoY in 2Q, from 8.8% in 1Q. The budget deficit as percentage of GDP could go beyond the projected 9.5% to FY20/21.
Business investment and asset markets diverge
Investment sentiment remained sluggish. Gross domestic fixed capital formation weakened for the seventh consecutive time to 20.6% (YoY) in 2Q from 15.8% in 1Q. While still below 50 for two years, PMI recovered slightly to over 40 in the past two months. As COVID revived, additional business investment including both building construction and machinery are likely to be on-hold. However, the asset markets have been largely resilient amid ultra-low interest rate environment. 1-month HIBOR fell from 2.0% in March to 0.26% today. Capital inflows through the Southbound Stock Connect YTD soared by 336.1% YoY as of yesterday.
Property prices on the secondary market have fallen only 4.6% from its peak before the social movement in June 2019, and even rose by 2.0% YTD. Other property market indicators such as negative equity (0.1% of total outstanding mortgage), loan-to-value ratio (58.2 in March 2020 compared to 68.9 in September 2002), and affordability ratio (60.0 in June against 116.6 in June 1997) point to a relatively low default risk. The long-term demand-supply imbalance, as well as ultra-low interest rate environment, should continue to serve as a buffer for this asset class.
Yet, we should see more downside risks in the months ahead. The transaction should drop amid the renewed COVID outbreak. Rising unemployment rate, especially in the low-paying sectors, has already translated into downward pressure into rental fee (-7.9% YTD).
The price movement across different property classes will diverge. Large units will continue to underperform, in our view. The adverse economic environment in China and Hong Kong may lead business owners to liquidate their assets. We expect the overall residential prices to stay flat with some fluctuation in 2020.

To read the full report, click here to Download the PDF.
Subscribe
here
to receive our economics & macro strategy materials.
To unsubscribe, please click
here
.
Disclaimers and Important Notices
The information herein is published by DBS Bank Ltd and PT Bank DBS Indonesia (collectively, the "DBS Group"). It is based on information obtained from sources believed to be reliable, but the Group does not make any representation or warranty, express or implied, as to its accuracy, completeness, timeliness or correctness for any particular purpose. Opinions expressed are subject to change without notice. Any recommendation contained herein does not have regard to the specific investment objectives, financial situation & the particular needs of any specific addressee. The information herein is published for the information of addressees only & is not to be taken in substitution for the exercise of judgement by addressees, who should obtain separate legal or financial advice. The Group, or any of its related companies or any individuals connected with the group accepts no liability for any direct, special, indirect, consequential, incidental damages or any other loss or damages of any kind arising from any use of the information herein (including any error, omission or misstatement herein, negligent or otherwise) or further communication thereof, even if the Group or any other person has been advised of the possibility thereof. The information herein is not to be construed as an offer or a solicitation of an offer to buy or sell any securities, futures, options or other financial instruments or to provide any investment advice or services. The Group & its associates, their directors, officers and/or employees may have positions or other interests in, & may effect transactions in securities mentioned herein & may also perform or seek to perform broking, investment banking & other banking or finan­cial services for these companies. The information herein is not intended for distribution to, or use by, any person or entity in any jurisdiction or country where such distribution or use would be contrary to law or regulation. Sources for all charts & tables are CEIC & Bloomberg unless otherwise specified.
DBS Bank Ltd., 12 Marina Blvd, Marina Bay Financial Center Tower 3, Singapore 018982. Tel: 65-6878-8888. Company Registration No. 196800306E. DBS Bank Ltd., Hong Kong Branch, a company incorporated in Singapore with limited liability. 18th Floor, The Center, 99 Queen's Road Central, Central, Hong Kong.
PT Bank DBS Indonesia, DBS Bank Tower, 33rd floor, Ciputra World 1, Jalan Prof. Dr. Satrio Kav 3-5, Jakarta, 12940, Indonesia. Tel: 62-21-2988-4000. Company Registration No. 09.03.1.64.96422