5 features of a winning Wealth Management App
The two biggest reasons for investing are to grow your wealth and to beat inflation. It is also well known that successful investing requires effort and discipline.
But did you know that the comprehensiveness of the wealth management app matters too? That is why your app is more powerful if it has these 5 features:

Many investors have a spreadsheet where they keep track of all their trades, especially if they have multiple brokerage accounts. It is tedious, manual, and there are many fields to update if you want to check your overall gains and losses, and details of the trade. That's not all: if you're trading in foreign markets, you'll need to track the currency FX rates too.
Now imagine if you had an app that could do it all – and more.
With a wealth management account in the app, you would be able to avoid all these time-consuming tracking, and instead – get clear records of all your transactions and account balances at a glance. You would then be able to see easily which asset class or currency your holdings are in, and sort them accordingly.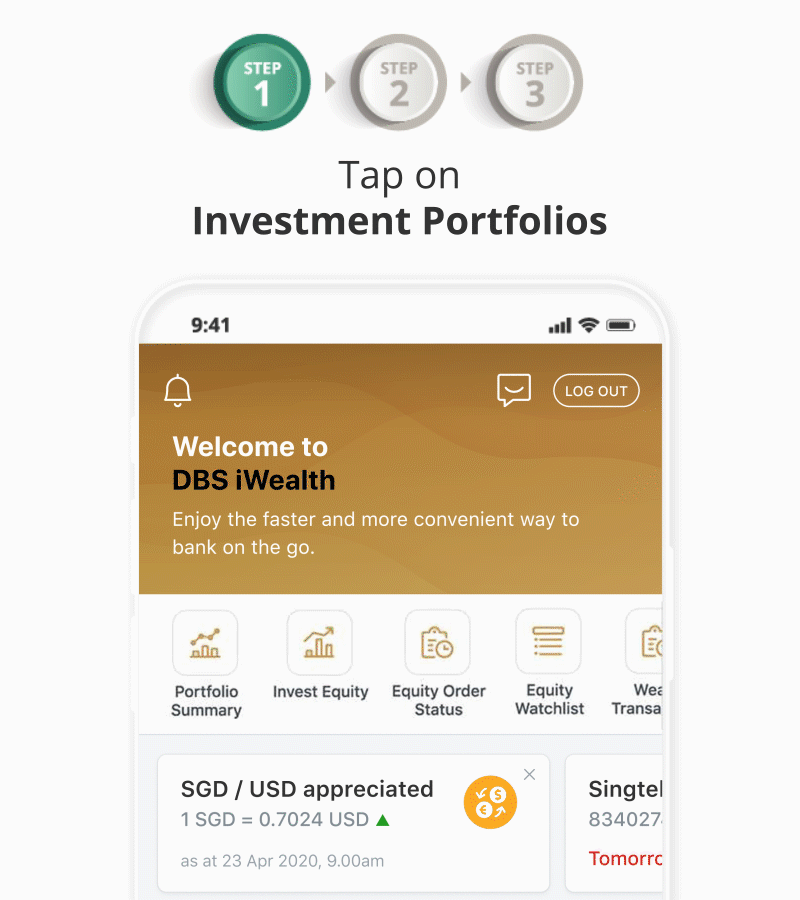 Your investment portfolio is likely to look very different from your neighbour's, because of different risk appetites, preferences, and views about the economy and financial markets.
That is why it is important to have a personalised research news feed.It can be by geographical market, asset class, and individual stocks and bonds.
What a treat to log in, and find research that is customised for you, your investments, and your preferences.

If you invest in equities and unit trusts beyond Singapore, you'll have to consider even more factors such as the need to:
Convert your SGD into foreign currency
Monitor FX rates for your watchlist
Track different time zones
Log in to multiple platforms
With a good investing app, it becomes hassle-free to invest in major foreign markets. For example, you can buy a stock listed on the NYSE, and it will be funded by your USD wallet. Sell some stocks on the NYSE, and the proceeds will be credited back into your USD wallet.

Typically, you would need a specialised brokerage account to start investing. This is usually hosted on a different platform, and is completely separate from your banking account, which may pose some inconvenience.
With an app that is seamlessly connected to your banking account, you will not need to log in and out multiple times, or toggle between multiple screens. It's straightforward to transfer your funds into your wealth management account, and back again into your banking account when you take profit. It's seamless, connected, and complete.

Investing apps are typically work-horses that can process trades faster than a human broker can. They are however unable to share actionable insights to help you manage your money better.
But if the app is seamlessly connected with your banking account, it is then possible to get suggestions on how to better manage your personal finances. This could be compared to the 50-20-30 budget rule, or a view of your spending by type of category.
And if your app is super powerful, it could even include comprehensive budgeting and retirement tools, like DBS NAV Planner.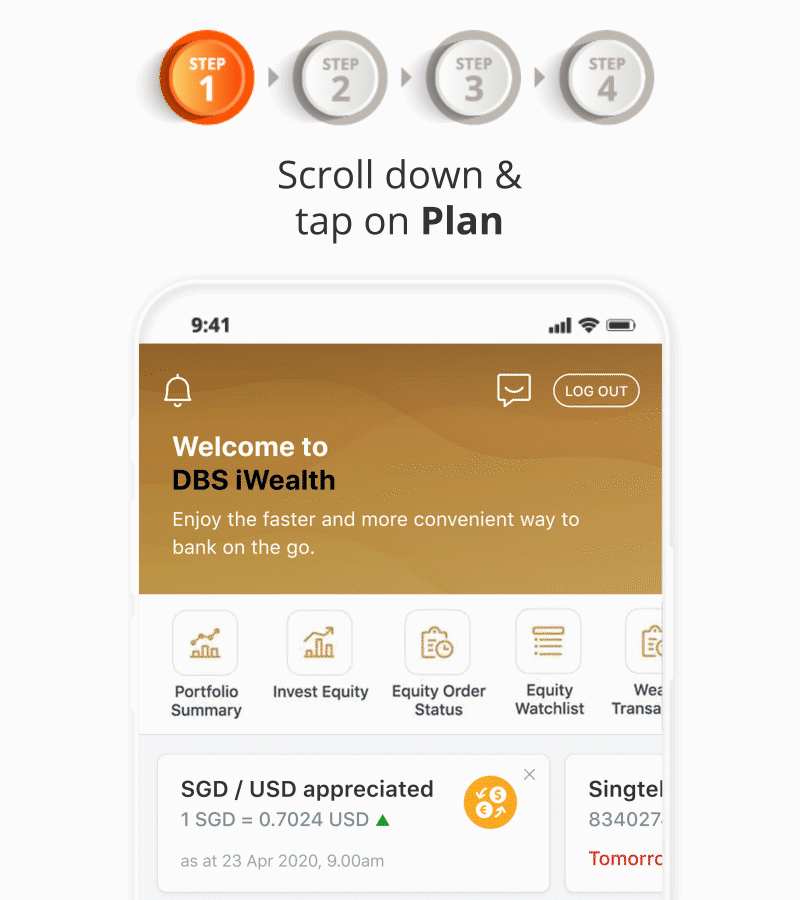 How the billionaires do it
Billionaires have an 'open secret': they leverage on their banking connection for an integrated wealth management approach, which takes care of both their banking and investment needs.
This gives them the following benefits:
Full view of their money
It show you how much you have in your banking and investment accounts at the same time, so you'll know exactly where your money is. And whether it is earning your investment returns or interest.
No delay between fund transfers and investing
Fund transfers are practically instantaneous, which means that you can seize investment opportunities whenever you spot them.
Details of all your trades
With an app that combines your investments and savings, it keeps track of everything for you. It calculates the gains or losses of each asset and on an overall basis. That frees up your time to focus on spotting investment opportunities.
In-built multi-currency feature
When your banking account can handle different currencies, it becomes hassle-free to invest in major foreign markets. For example, you can buy a stock listed on the NYSE and it will be funded by your USD wallet. Sell some stocks on the NYSE, and the proceeds will be credited back into your USD wallet.
Disclaimers and Important Notice

This article is for information only and should not be relied upon as financial advice. Any views, opinions or recommendation expressed in this article does not take into account the specific investment objectives, financial situation or particular needs of any particular person. Before making any decision to buy, sell or hold any investment or insurance product, you should seek advice from a financial adviser regarding its suitability. This article is not intended for distribution to, or use by, any person or entity in any jurisdiction or country where such distribution or use would be contrary to law or regulation.