5 tips to globetrotting with little ones
Your little family now has a toddler (or two). But that doesn't mean you've to put your jet-setting ways on hold.
Here are five tips for globetrotters with a young traveller in tow.
From a medical perspective, there is no age limit for infants and young children to travel. Still, parents with babies under three months old may want to stay put at home just in case your child needs a paediatrician's attention. This can happen when the newborn has problems feeding, has jaundice or catches a fever. Newborns generally have an immature immune system and travelling increases the risk of catching an infection.
Before booking your flight, talk to your paediatrician about your travel plans so your infant gets the all-clear – that there is no ear infection, or underlying heart and lung conditions. You should also check with your airline to see if they have any age restrictions.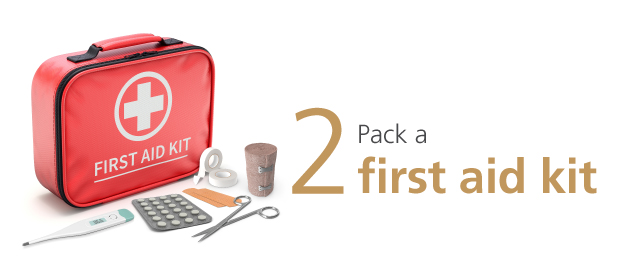 Some of the common illnesses that affect young travellers are: Cold, flu, stomach flu, or traveller's diarrhoea. Make sure you bring along common medications for these ailments for both children and adults. Your paediatrician can advise you on medications to bring along according to your child's needs. While you're at it, pack along some basic first aid equipment such as wound cleaning solution, dressing, bandages and plasters. Remember your mosquito repellents and sunscreen too if you're headed to the tropics.

Vaccinations can protect you from certain illnesses and they are generally recommended before travel.
Anyone older than six months can benefit from a vaccination against flu, while the typhoid vaccination is good for those travelling to developing countries where water sanitation may be a concern.
Other vaccinations depend on which region you're travelling to. Consult your doctor to find out what the specific travel vaccinations and immunisations are for the region you're travelling to.
Some children may experience side effects from vaccinations, such as fever, flu-like symptoms, pain and aches at the site of injection. Although rare, some may get an allergic reaction. So, it's good to get your vaccinations done about four to six weeks before travel – for adults and children.
And remember, regardless of additional travel vaccination, infants should also have their routine immunisation per the national immunisation guidelines.

Just in case your child falls ill overseas and requires medical attention, take along his or her immunisation and medical records. Knowing what your child has been immunised against and understanding his or her medical history can help the doctor better diagnose and treat your child.
Also, find out beforehand which is the nearest healthcare facility to your hotel. Is there a general practitioner, a paediatrician, or a hospital nearby? How about the nearest pharmacy? Knowing these locations will make it easier for you to quickly seek help if your child falls ill.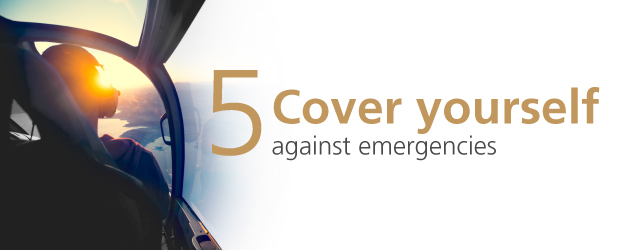 Falling ill overseas is not just stressful, it is also an expensive affair. Before you jet off, make sure you and your family are adequately covered by travel insurance so you're spared from hefty medical fees if anyone were to fall ill. Apart from taking care of your healthcare costs, travel insurance also covers you for baggage losses, flight delays, and changes made to your trip. Some even cover your emergency mobile phone charges and protect you from insolvent travel agents to truly give you peace of mind.
This content was produced in collaboration with

Disclaimers and Important Notices
This article is for information only and should not be relied upon as financial advice. Any views, opinions or recommendation expressed in this article does not take into account the specific investment objectives, financial situation or particular needs of any particular person. Before making any decision to buy, sell or hold any investment or insurance product, you should seek advice from a financial adviser regarding its suitability. This article is not intended for distribution to, or use by, any person or entity in any jurisdiction or country where such distribution or use would be contrary to law or regulation.
Keep reading