At a glance
Our agile and innovative solutions provide a holistic approach to manage your cashflow while mitigating business risks.
Leverage our state-of-the art digital tools to identify cashflow issues and co-create customised solutions to future-proof your business.
We offer a comprehensive range of solutions across Cash Management, Trade Finance, Supply Chain Finance, Securities and Fiduciary Services and Digital Connectivity to help you achieve your treasury objectives and accelerate business growth.
See how DBS Working Capital Advisory can benefit your business.
What we offer:
Peer and industry benchmarking for working capital
Diagnostics tools to identify gaps and offer actionable steps
Customised advice to generate cashflow and reduce costs
Working capital solutions
Cash management

Take advantage of our robust range of deposit accounts, payables and receivables management services and liquidity management solutions to manage your cash flow with greater ease and efficiency.

Account services
Manage your cash flow smoothly with our extensive range of corporate current accounts and deposit structures.

Payables management
Handle your payments efficiently and securely with our holistic suite of domestic and cross-border solutions. Enjoy real-time domestic payments with PayNow, or faster cross-border payments via SWIFT gpi. And with international telegraphic transfers, you can experience best-in-class payment cut-off times and competitive exchange rates. 

Receivables management
Collect in a contact-free manner with our latest QR-code based collection solution, DBS MAX, that can be easily implemented for over the counter collections, or embedded into your sales/ecommerce platforms.

Liquidity management
Unlock trapped liquidity and gain better control of your cash flow for domestic or regional treasury operations. Leverage our Balance Sharing solution to share funds with other entities to minimize overdrafts, earn higher yield and lower overdraft charges in local and international markets with our innovative and fully automated end-to-end solutions such as Cash Concentration, Notional Pooling and Regional Interest Optimisation.

Information management and analytics
Monitor incoming funds and view remittance advice conveniently with our powerful electronic advising and report capabilities, also available on our corporate internet banking platform, DBS IDEAL. You can also receive enriched reporting of advices and statements with SWIFT formats including MT940, 942, 900 and 910, and stay updated with real-time electronic statements and reports.

Improve your working capital position with the power of analytics via DBS Treasury Prism - the world's first online treasury and cash management simulation platform. 
Trade finance

DBS' trade capabilities covers import and export services, working capital finance, structured finance solutions and settlement in multiple currencies.

Import services
Access our import financing solutions that make trading seamless. We offer customised solutions depending on your trade cycle to ensure your needs are met. Our import financing solutions fund the purchase of your goods, helping you to collect your goods faster. Provide peace of mind to your suppliers and save time with Letter of Credit Issuance and Inward Bill Collection.

Export services
When it comes to handling your inbound Letters of Credit and Documentary Collections, you can enjoy much quicker turnaround service as you are able to leverage on our well-established correspondent network and expertise in document handling. You can also enjoy greater security and receive payments speedily to improve your cash flow with our innovative export financing solutions. Access immediate credit and mitigate risk while you wait for payment from the issuing bank with Letter of Credit Negotiation / Discounting as you venture into new trade corridors and developing markets.

Bank-to-bank finance
Capitalise on more business opportunities in the ever-changing market with our seamless bank to bank trade finance services. Through our well-established network in Asia, we can facilitate the ease of handling settlement, administration of documentary collections and payments with other banks efficiently.

Banker's guarantees / Standby letters of credit
Reassure your buyer or seller of payment with DBS Banker's guarantee / Standby letter of credit. This protects the beneficiary in the event that the applicant fails to honour the payment. It can be used to support applicant's bid for business opportunities. It can also help the applicant's overseas subsidiaries to obtain financing or credit facilities from local financial institutions.
Supply chain finance

Accounts Receivable Purchase (ARP)
Improve your cash flow by monetising your receivables with Accounts Receivable Purchase (ARP), giving you more time to concentrate on growing your business.

Supplier finance
Unlock liquidity and ensure continuity in your supply chain with our innovative payable solutions that allow your key suppliers to receive payment on invoices in advance. This enables them to fulfil demand on working capital and help them to overcome liquidity shortages, keeping your supply chain running smoothly and efficiently.

Buyer finance
Similarly, with buyer finance solutions, you can release funds tied up in unpaid invoices while maximising sales growth. Your receivables will be converted into cash earlier, so you have the financing you need to keep your day-to-day operations running smoothly. At the same time, your buyers can benefit from extended payment terms and manage their working capital more effectively.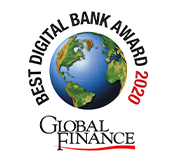 Global Finance
The World's Best Treasury and Cash Management Provider
Best Bank for Liquidity Management, APAC, 2020
Best Bank for Payments & Collections, APAC, 2020
Best Bank for Cash Management, Singapore, 2018-2020
Best Bank for Cash Management, China & Indonesia, 2019-2020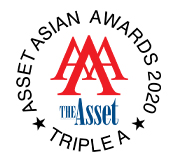 The Asset
Treasury, Trade, Sustainable Supply Chain and Risk Management Awards
Best in Treasury & Cash Management, ASEAN, 2020
Best Service Provider – Transaction Bank, Singapore, 2020
Best Service Provider – Cash Management, Singapore & Indonesia, 2020
Best in Treasury & Working Capital, Taiwan, 2020

Euromoney
Best Bank for Transaction Services, Asia, 2020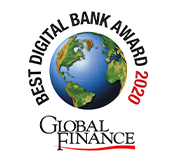 Global Finance
The World's Best Treasury and Cash Management Provider
Best Bank for Liquidity Management, APAC, 2020
Best Bank for Payments & Collections, APAC, 2020
Best Bank for Cash Management, Singapore, 2018-2020
Best Bank for Cash Management, China & Indonesia, 2019-2020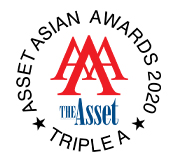 The Asset
Treasury, Trade, Sustainable Supply Chain and Risk Management Awards
Best in Treasury & Cash Management, ASEAN, 2020
Best Service Provider – Transaction Bank, Singapore, 2020
Best Service Provider – Cash Management, Singapore & Indonesia, 2020
Best in Treasury & Working Capital, Taiwan, 2020

Euromoney
Best Bank for Transaction Services, Asia, 2020