A Guide To Banker's Guarantee
Here's our handy guide to everything you need to know about banker's guarantees

Author: DBS BusinessClass, Administrator of DBS

Most businesses will likely require a Banker's Guarantee at some point, be it when it comes to bidding for new contracts or applying for government licenses. Especially for first-timers, this can be a daunting process, and so here is our handy guide to everything you need to know about Banker's Guarantees: what it is, why you need it, and how to get one with the least hassle possible.
Why does my company need a Banker's Guarantee?
With a Banker's Guarantee (BG) in place, SMEs are able to acquire goods, secure contracts or attain government licenses needed to proceed with business. When the transaction is completed and payment made in full, the funds placed with the bank by the SME in order to purchase the BG are released back to the firm. So it functions like a 'security deposit' placed with the bank as a third party.
What types of Banker's Guarantee are there?
For the purpose of illustration, we are focusing on the two most common types of BG that SMEs tend to require – Performance Guarantees and Financial Guarantees.
Performance Guarantee (a.k.a Performance Bond)
Performance guarantee also known as performance bond is referring to transaction-related obligations arising from an underlying contract or agreement covering either non-payment of invoices or performance of non-monetary obligations.
Contractors who carry out construction work for the Singapore Government will require a Performance Bond. So if a firm has successfully tendered for a job from the Land Transport Authority (LTA), for example, it will need to buy a Performance Guarantee with LTA as the beneficiary.
Also, if the contractor needs to hire foreign labour, it has to file a security bond with MOM for each non-Malaysian Work Permit holder employed.
Financial Guarantee
Financial guarantee is a guarantee of indebtedness for loans, securities and any other financial liabilities, and acceptances.
A retailer may need to place a financial guarantee with the IRAS (Comptroller of GST) during GST registration to give assurance that it will pay any tax liabilities.
Manufacturing companies or restaurant chains with high power usage are required to place a financial guarantee with Singapore Power to guarantee their utility payments.
How much does a Banker's Guarantee from DBS cost?
If you do not have a trade credit facility with the bank, some banks, including DBS, offer another method which is allowing you to place deposits equivalent to the BG amount that you are purchasing, i.e. it is fully cash backed. This way, no financial documents are needed for your application and you do not have to pay annual facility fees.
The following fees and charges are based on a cash backed BG for a company with no existing guarantee facility with DBS.
Please refer to our Pricing Guide for full details on Trade Service fees and charges. 

 

DBS

Issuance Commission

I. Direct BG Issuance:

Tenor ≤ 2 year: 1% p.a. or min. $100 (standard format) or min. $200 (non-standard format)

Tenor > 2 year: 1.5% p.a. or min. $100 (standard format) or min. $200 (non-standard format) 

2% p.a. or min. $100 (standard format) or min. $200 (non-standard format)
 

Processing Fees

$100  

WAIVED for all online applications until 31 December 2017

Application Process

APPLY ONLINE IN MINUTES, at your convenience

Expected Processing Time

 3 working days

(all original documents must be received in order, otherwise a longer turnaround time is expected)

Local Delivery

Free Courier Service

Local delivery fees waived for all online applications until 31 December 2017

Please refer to our Pricing Guide for full details on Trade Service fees and charges.
How do I apply for a Banker's Guarantee online?
Step 1: Prepare the following documents to be submitted with your application:
Business Registration Number (BRN) issued by ACRA
BG Details - Amount, Effective date, Validity & Beneficiary
Sample of BG Format provided by the beneficiary
Current DBS Account or/ and Fixed Deposit Account Number
Step 2: Apply from DBS SME Banking at go.dbs.com/BG

Step 3: A relationship manager will call you the next day to run through your application and arrange for a courier to collect your signed application form and other documents.

Step 4: A DBS BG operation personnel will vet through the format of your BG to ensure everything is in order

Step 5: Your Banker's Guarantee will be delivered to your doorstep in 3 working days!
  
What SMEs are saying about DBS's online Banker's Guarantee service  
We applied for a Banker's Guarantee with DBS online, and the process was simple, straightforward and fast. The DBS site provided clear information and the step-by-step walkthrough to provide information on the Banker's Guarantee process made it very easy. I submitted my BG application within 5 minutes!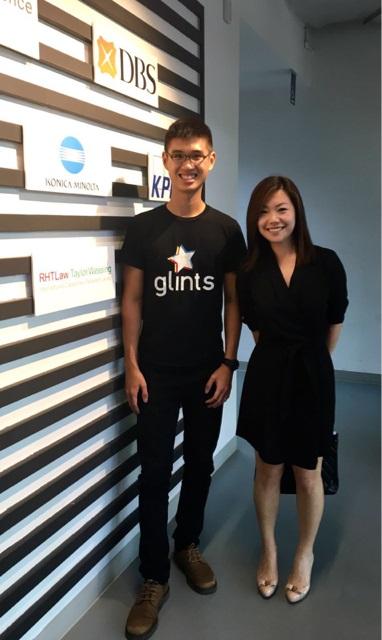 -Qin En Looi, Co-Founder, Glints Singapore Pte Ltd

"I wanted to make a point of complimenting the service and help provided by the DBS Banker's Guarantee team. You have exceeded my expectations in assisting me to get our company's Banker's Guarantee in time when the MOM deadline was approaching. Because of the quality of service, the support and most importantly the result, I will recommend DBS's service to anyone interested in applying for a Banker's Guarantee."
                                                                - Vera Jin, Springleaf Employment Pte Ltd
"The online Banker's Guarantee application was a breeze. It is fast and straightforward and with the assistance from the efficient DBS staff, we managed to get our approval within 4 working days. Excellent turnaround time!
- Yeoh Cheng Yow, Director, Z L Construction Pte Ltd
Apply for a DBS Banker's Guarantee Online and get S$100 processing fee waiver and FREE delivery of your document
Was this information useful?
---
Subscribe to DBS BusinessClass
Stay updated with the latest market trends and industry insights, connect with a network of entrepreneurs, and gain access to exclusive event invitations. Join Asia's fastest growing business community – get your complimentary membership here.