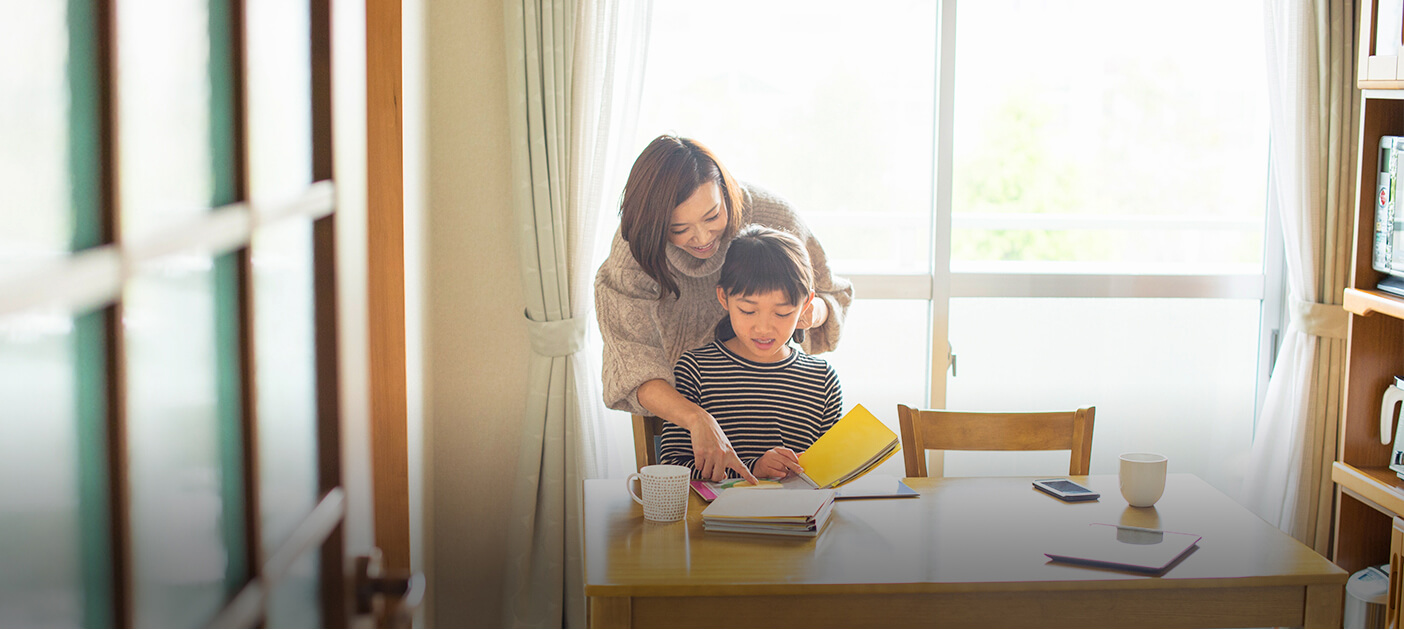 Features & Benefits
Protect your loved ones and belongings with HomeShield, a comprehensive home content insurance plan underwritten by MSIG Insurance. HomeShield provides coverage for your furniture, valuables, renovations and personal liability against incidents that are out of your control (such as fires, burglaries and floods).
Get up to S$320,000* coverage against loss of or damage to home contents and renovation
Receive reimbursement of up to S$32,000* for alternative accommodation or loss of rent
Get up to S$1,000,000 worldwide personal liability cover for entire household
Get a 25% premium refund (excluding GST) if there is no claim
* Applicable to Ultimate Plan
Sum Insured

Classic Plan

Premium Plan

Ultimate Plan

SECTION I - CONTENTS & RENOVATIONS

Loss of or damage to Renovations

Up to S$90,000

Up to S$130,000

Up to S$190,000

Loss of or damage to Contents

Up to S$40,000

Up to S$100,000

Up to S$130,000

Covers physical loss of or damages to the Renovations and Contents caused by:

Fire, Lightning or Explosion

Hurricane, Cyclone, Typhoon, Windstorm, Flood (Excess: S$100)

Bursting/overflowing of water tanks or pipes (Excess: S$100)

Earthquake

Aircraft

Impact damage by road vehicle

Riot, strikes

Malicious damage

Theft by violent & forcible entry

Covered

Alternative Accommodation/Loss of Rent
- Cost of alternative accommodation or loss of rent while your home remains uninhabitable

Up to S$13,000

Up to S$23,000

Up to S$32,000

Removal of Debris
- Cost incurred for the removal of debris following damages

Up to S$2,500

Cost of Temporary Protection
- Cost incurred for temporary boarding up to safeguard your home and contents pending repair and/ or replacement

Up to S$2,500

Emergency Cash Allowance
- Purchase of essential personal effects if your home becomes uninhabitable for at least 5 days

Up to S$500

Emergency Replacement of Personal Computer
- Advance payment of claims following loss of personal computer subject to MSIG Insurance's appointed assessor's certification

Up to S$3,000

Replacement of Locks and Keys
- Cost of replacing locks and keys to the external door if the keys are stolen

Up to S$500

Contents Temporarily Removed
- Covers contents temporarily removed from your home for up to 14 days

Limit per article – S$500;
Up to S$5,000 in the aggregate

Accidental Death of Domestic Pet (Cat or Dog)

Up to S$500

Loss of Money
- Loss of money due to forcible entry to your home

Up to S$1,000

Accidental Breakage of Fixed Mirrors and Fixed Glass

Up to S$500

Deterioration of Frozen food
- Cost of replacing deteriorated food in the deep freezer section of your refrigerator

Up to S$500

Automatic Reinstatement of Sum Insured Subject to Additional Premium

Available

Worldwide Personal Legal Liability
- Covers you and your household members permanently living with you if held legally liable to pay compensation to third parties for bodily injury or property damage

Up to S$1,000,000

Personal Legal Liability as a Tenant

Up to S$500,000;
Excess of S$100 for each and every claim

Accidental Death Cover for You and Family

Insured/Spouse – S$10,000 each;
Child – S$5,000 each

24-hr Emergency Home Assist

Available

No Claim Refund

25% refund of annual premium paid (excluding GST)
We will not pay
more than 30% of the Contents Sum Insured in respect of Valuables. "Valuables" means jewellery, watches, furs, curios, works of art, antiques, stamps or coins collections and other collectable property, manuscripts, medals, items of gold, silver or other precious metals or precious stones.
more than 5% of the Contents Sum Insured for any one article except furniture, PCs, audio & video equipment, pianos or organs.
for loss of or damage to the renovations and contents while your home is unoccupied for more than 60 consecutive days.
 
Premium
You can choose from three plan types, all at an affordable premium that starts from as low as S$119.88 per annum.
| | Classic Plan | Premium Plan | Ultimate Plan |
| --- | --- | --- | --- |
| Annual Premium* | S$119.88 | S$222.60 | S$291.00 |
* Premium is inclusive of 7% GST. Premium will be adjusted accordingly if the GST rate changes.
 
About Online Application FAQ
---
---
---
---
---
 
Contact Us
Need help with your insurance?
Call MSIG Hotline at 6827 7607 (Monday to Friday, 8.45am to 5.30pm)
Click here to send us your HomeShield enquiry.
Please refer to the policy wordings for the full details of the terms, conditions and exclusions of this insurance.
Click here for Terms and Conditions Governing Purchase of Insurance Products from MSIG Insurance via the DBS website.
Disclaimers
HomeShield is underwritten by MSIG Insurance (Singapore) Pte. Ltd. ("MSIG Insurance") and distributed by DBS Bank Ltd ("DBS"). It is not an obligation of, deposit in or guaranteed by DBS. This is not a contract of insurance. Full details of the terms, conditions and exceptions of this insurance are provided in the policy wordings and will be sent to you upon acceptance of your application by MSIG Insurance.
You have a free look period of 14 business days after the date you receive the Policy. If you decide to cancel the Policy within these 14 days, please inform MSIG Insurance in writing and they will cancel the Policy from its start date and refund in full premium paid provided no claim has arisen.
This policy is protected under the Policy Owners' Protection Scheme which is administered by the Singapore Deposit Insurance Corporation ("SDIC"). For more information on the scheme, please visit the General Insurance Association or SDIC websites.