Investing within your budget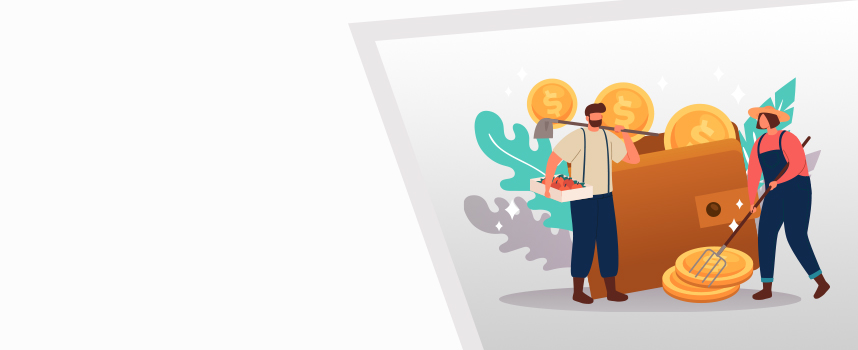 NAV TL;DR

If you don't have time to read through the whole article, you can check out our short version below:

Ensure you have set aside at least 3 to 6 months of emergency savings before investing

Regular Savings Plan and Lump Sum Investment are ways to start investing and build your portfolio.

Budding entrepreneurs with aromatic dreams of serving up a unique coffee experiencewill know that how much capital they have determines if they launch a chain of brick-and-mortar cafes or start with a hipster pop-up joint.
Similarly, with investing, you can start small and build your portfolio over time.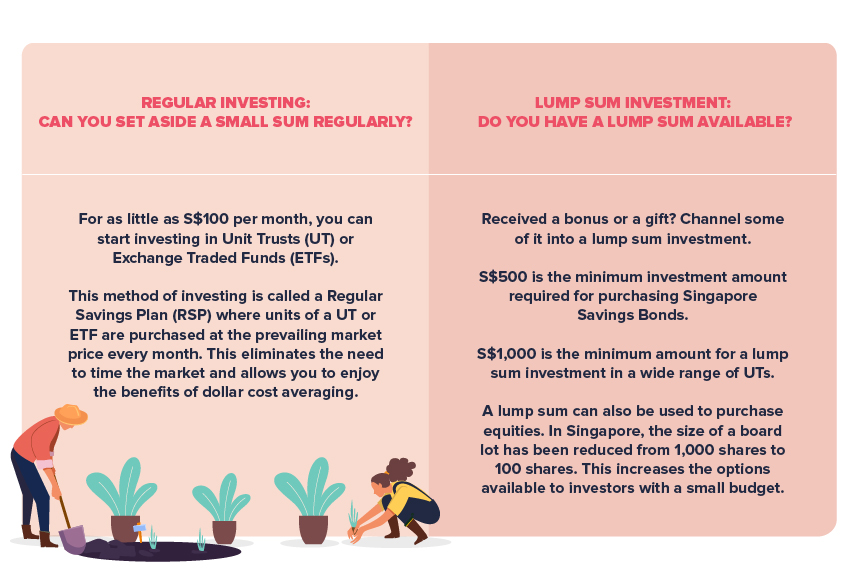 Of course, you can combine the lump sum and RSP approaches by making a one-off investment when funds are available and continue investing with regular monthly contributions.
While these are investment options accessible to those wishing to start small, it is still essential for you to understand how each product works and what the risks and benefits are, in order to select an investment product that is right for you.
Also, ensure that you have set aside at least 3 to 6 months of emergency savings beforehand. The rest of your money left idling can then be invested, forming what is also known as your "investible savings".

Hello, we're NAV.
Inspired by the word "navigate", NAV is an initiative by DBS & POSB created to help you navigate your finances, your way. Whatever your financial goals are in life, no matter what situation you are in, we're here to help you on your financial journey.


Ready to start?
Speak to the Wealth Planning Manager today for a financial health check and how you can better plan your finances.
Alternatively, check out NAV Planner to analyse your real-time financial health. The best part is, it's fuss-free – we automatically work out your money flows and provide money tips.