View Debit Card Transaction Details
You can simply check your debit card transaction details via digibank Online.

Part of: Guides

>

Go Travel with DBS , Go Shopping with DBS

Important information
If you wish to check your recent Dedit Card transactions including pending and declined transactions, please select DBS digibot as your viewing option.

Unbilled Transactions: Unbilled transactions are completed transactions where the merchant has received payment. These transactions will be reflected in your next statement.
Pending Settlement: Pending transactions are your most recent transactions. Payment has been sent to the merchant, but the merchant has not processed the payment.
Settled Transactions (Current Statement): Settled transactions are transactions that are due for payment. Learn more about how you can check your statements here.
Declined Transactions: Declined transactions are failed transactions where payment was unsuccessful and the merchant did not receive the payment.
Your viewing options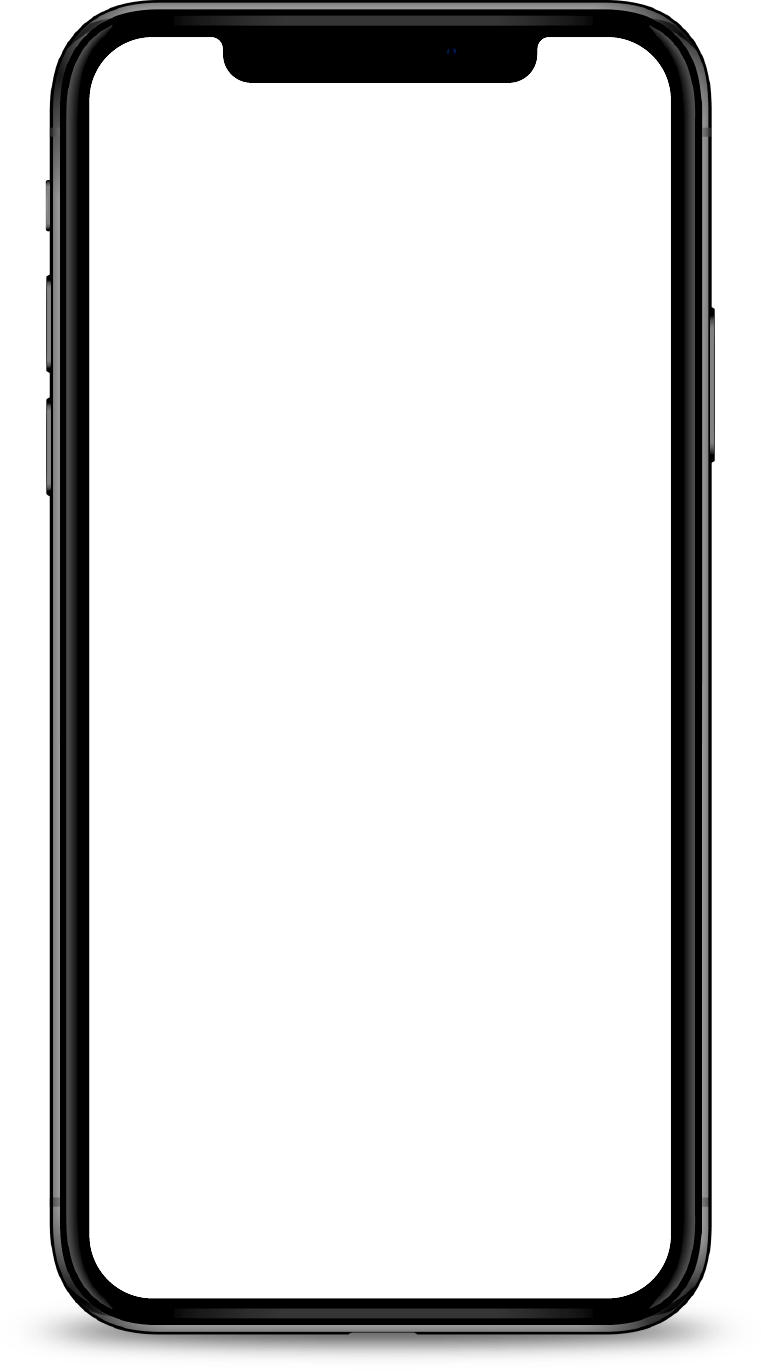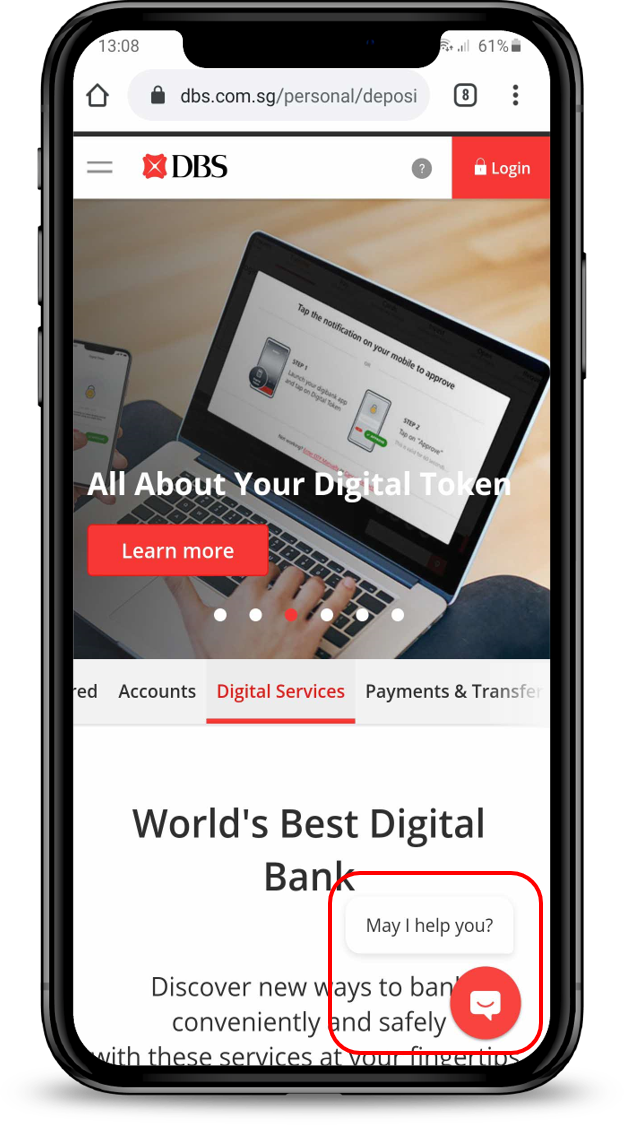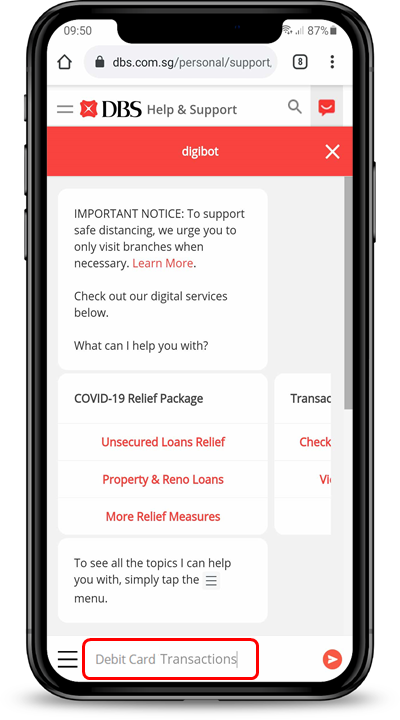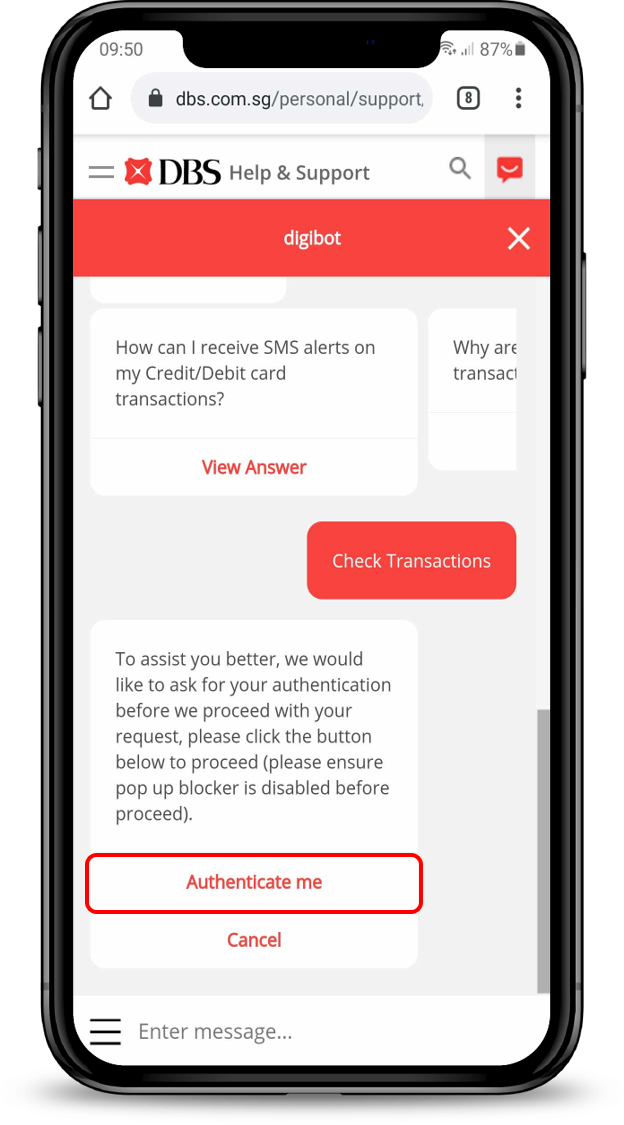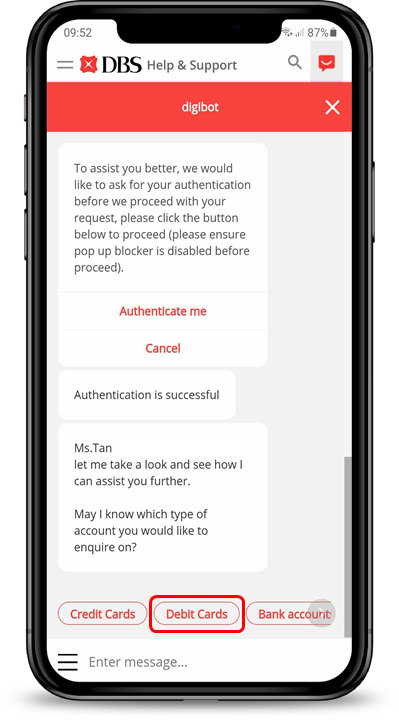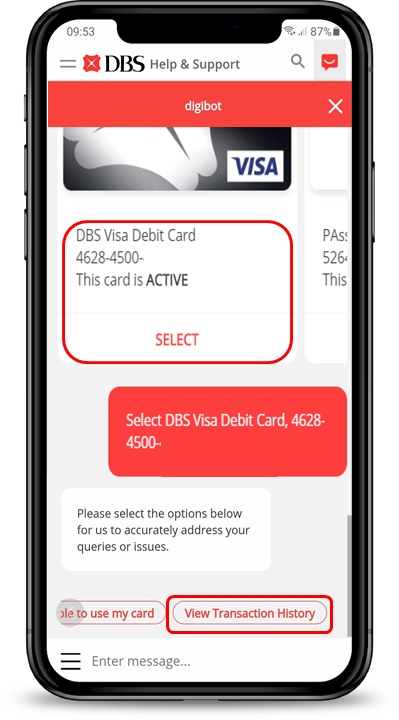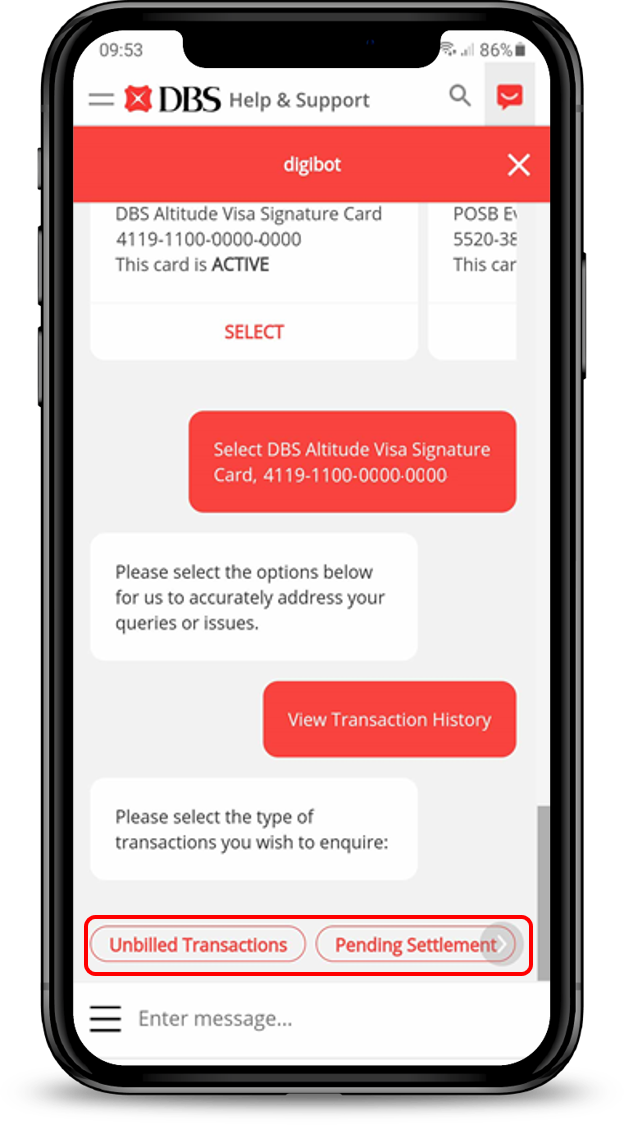 View via DBS digibot
6 steps to check your debit card transaction
Click on the numbers to view screens.
Click on

located at the bottom right
Type Debit Card Transactions into the chat and click Check Transactions.
Click Authenticate me to complete the authentication using either your iBanking Login or Card & PIN.
Select Debit Cards as the type of account you wish to enquire on.
Select the Debit Card that you wish to check on and click View Transaction History.
If you have just made a transaction, select Pending or Declined Transactions to check if the payment went through.
Log in to digibank Online with your User ID and PIN.
Select Cards and click on Debit Cards Summary.
Complete the authentication process.
Select the Debit Card Account you would like to check.
By default, your Transactions Pending Settlement will be displayed.
To view your Debit Card's Settled Transactions:
Select Settled transactions from the drop-down list.
Click Go.
Apply for digibank Online
---
Was this article helpful?
Thanks for your feedback!
We'll continue to work towards serving you better.
---