How to Remove Overseas Funds Transfer Recipient
There are various channels which you may remove overseas funds transfer recipient with us. The most convenient method would be via digibank Mobile.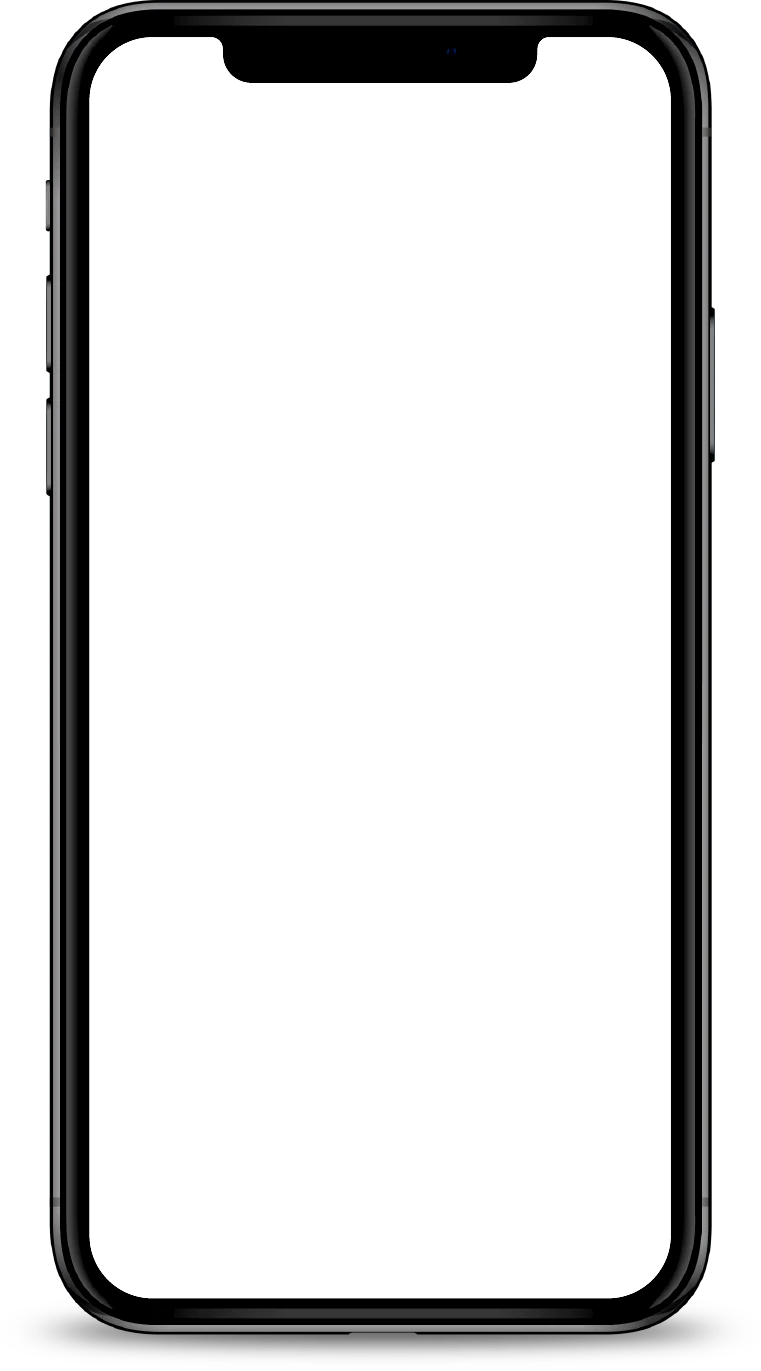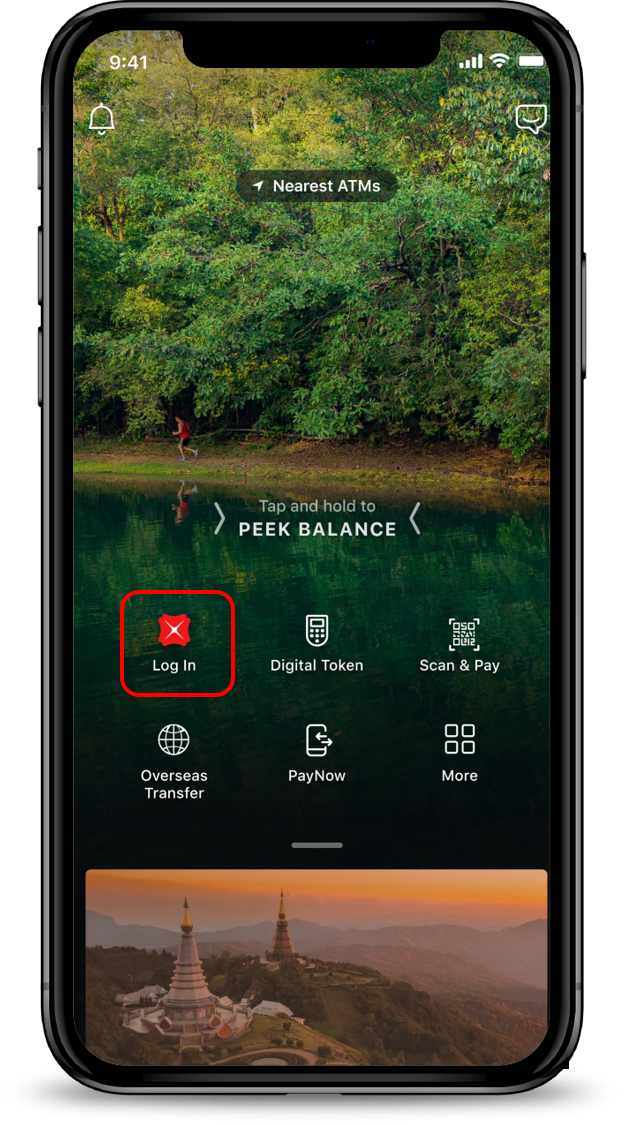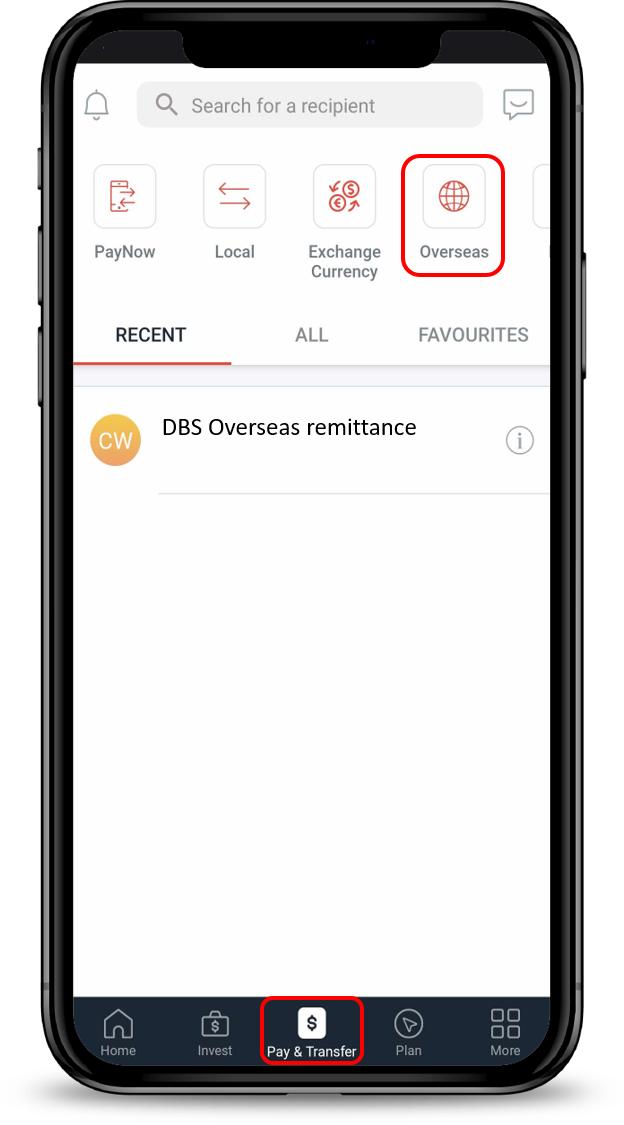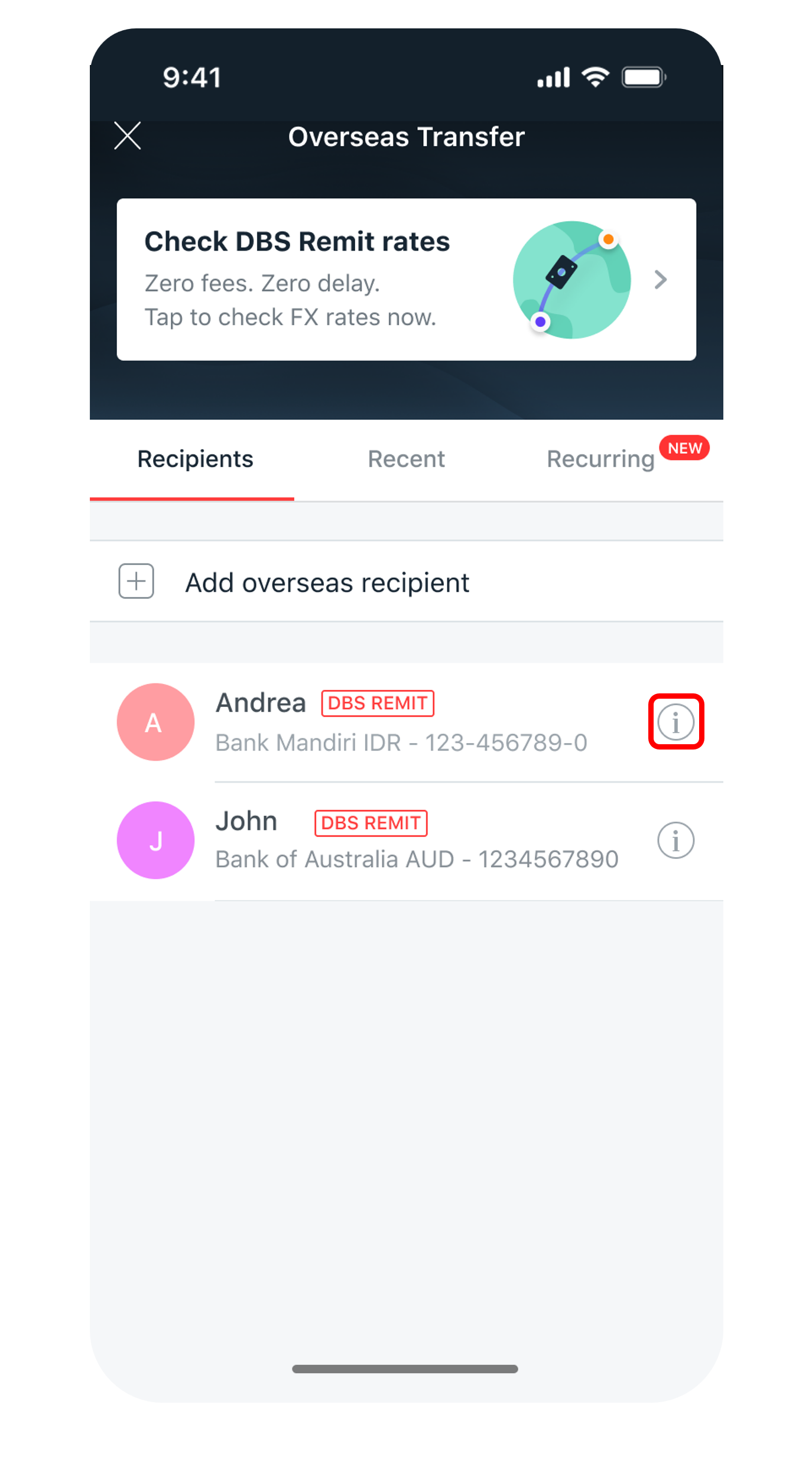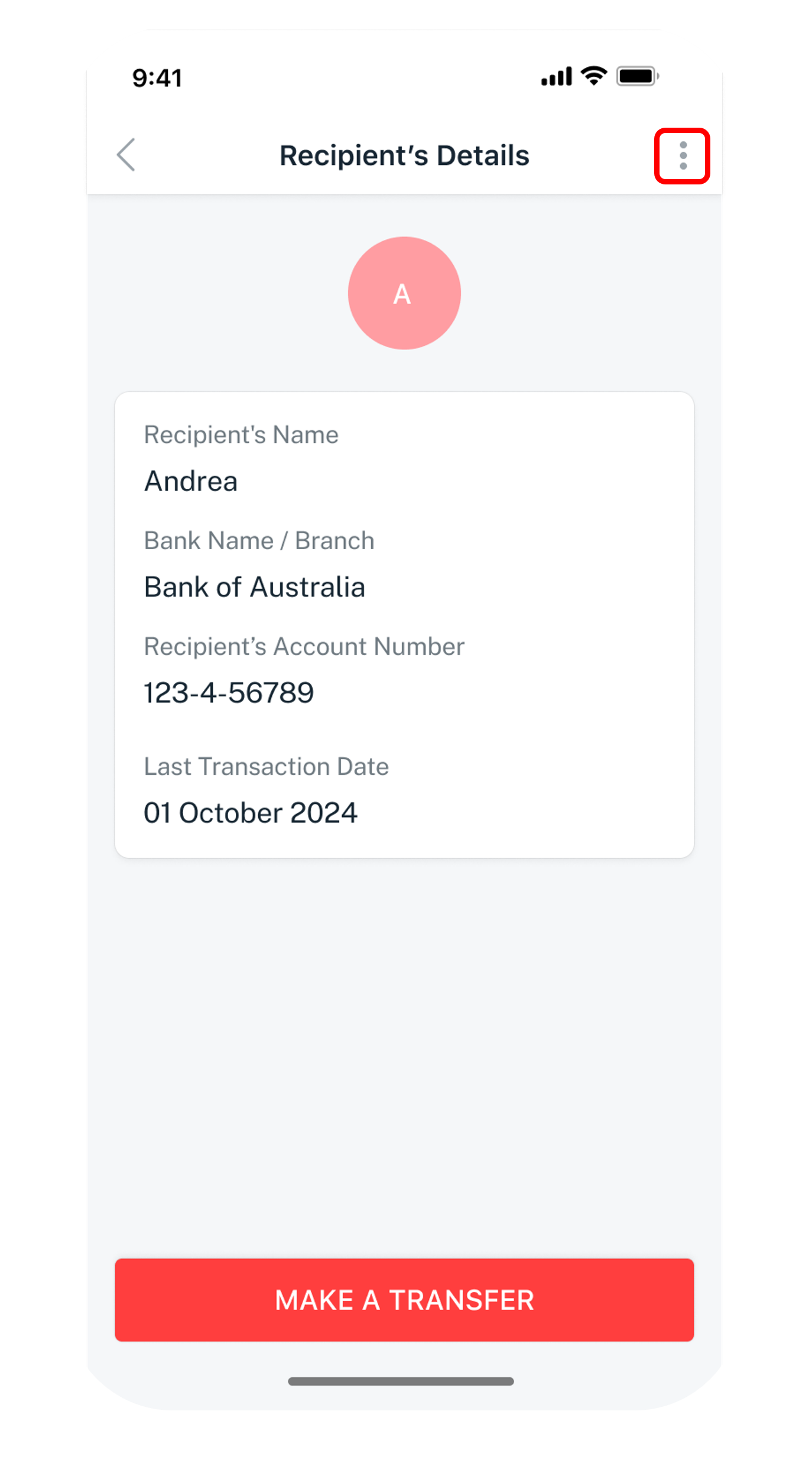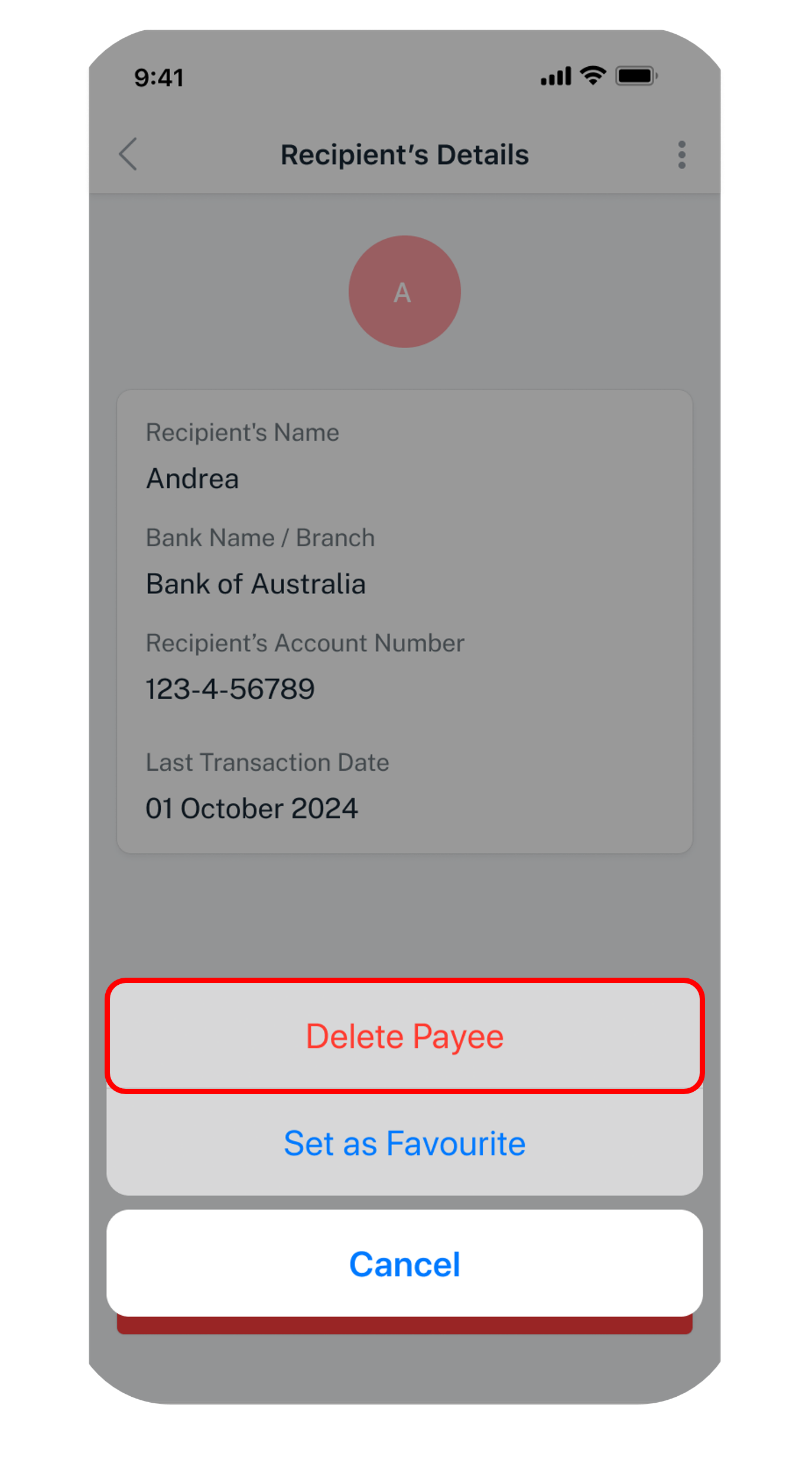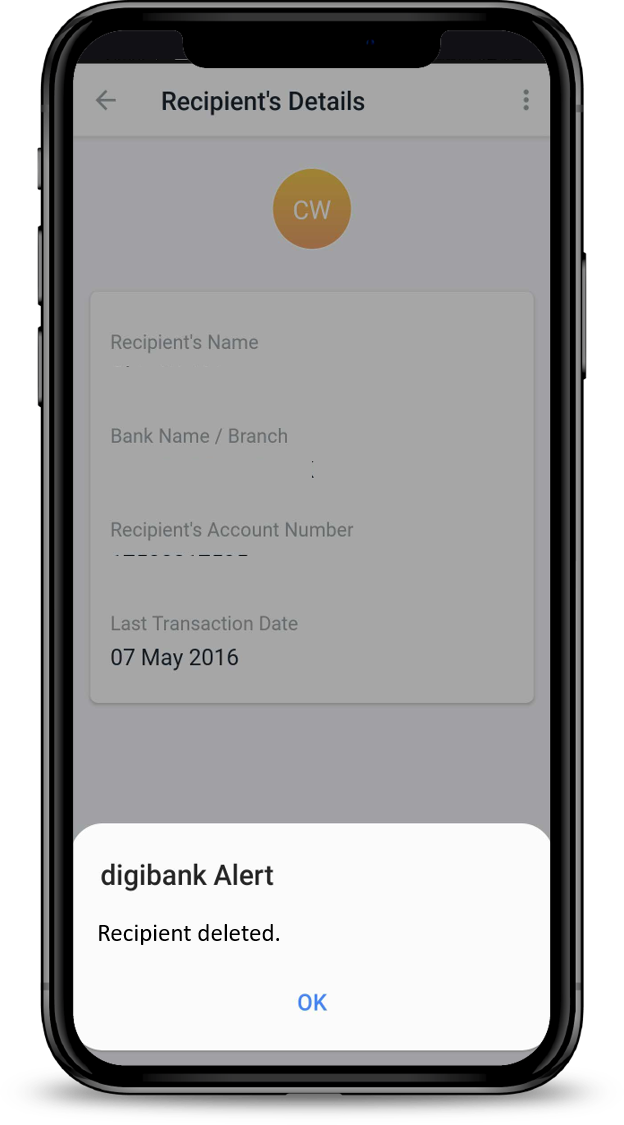 1
Step 1
Log in to digibank Mobile with your

Touch / Face ID

or

digibank User ID & PIN

.
2
Step 2
Tap

Pay & Transfer

followed by

Overseas

.
3
Step 3
Look for the recipient you wish to delete and tap the Icon at the right of the recipient's name.
4
Step 4
Tap on the menu located at the top right of your screen and select

Delete Payee

.
5
Step 5
Once prompted with a confirmation, tap

Yes

.
6
Step 6
You have now removed the overseas funds transfer recipient.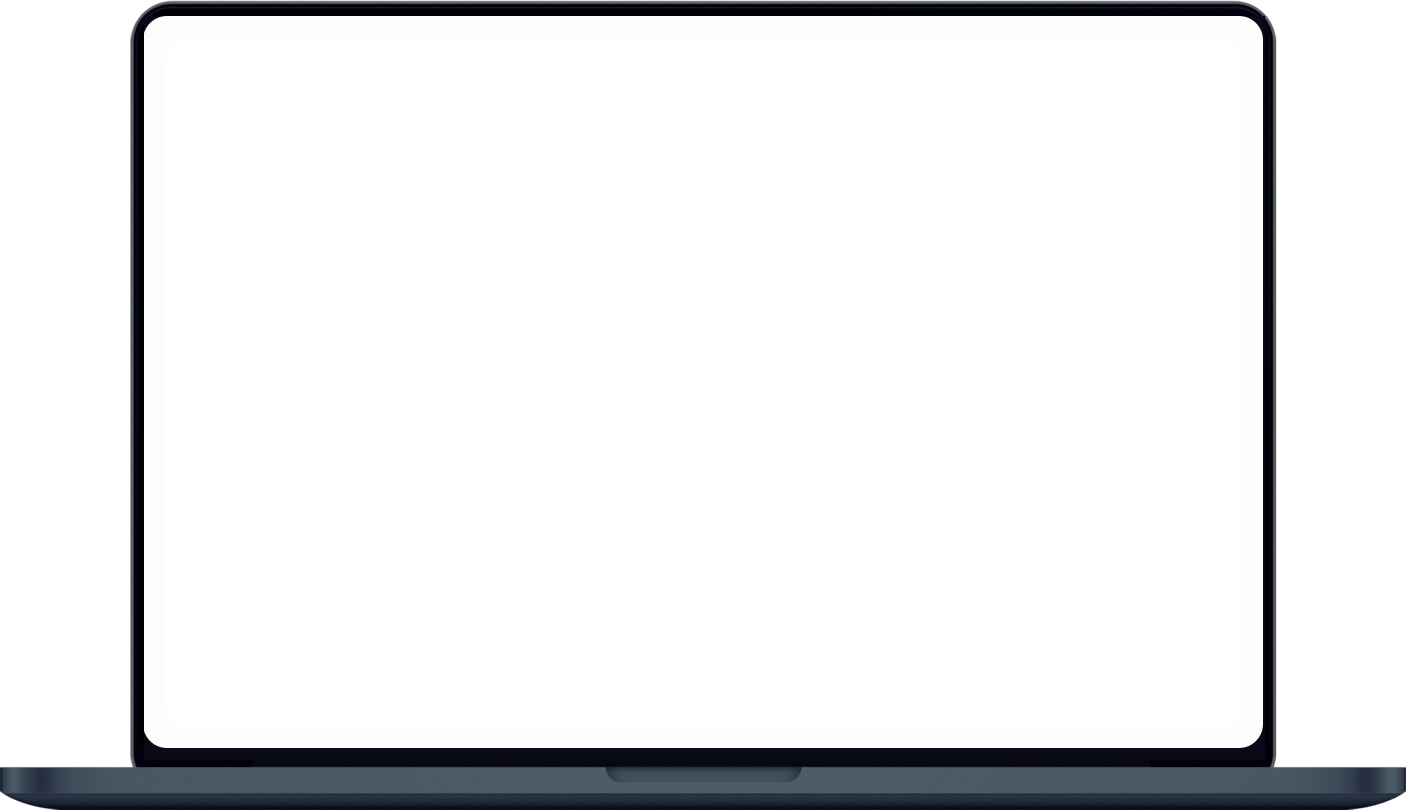 2
Step 2
Complete the
Authentication Process
.
3
Step 3
Select Transfer and click on DBS Remit and Overseas Transfer.
4
Step 4
Click
All
found on the right of
Overseas Recipients
.
5
Step 5
Select the recipient(s) that you want to remove and click on
Delete Selected
.
6
Step 6
Verify the details and click
Submit
to delete recipient(s).
Was this information useful?
Thanks for your feedback!
We'll continue to work towards serving you better.