Credit Balance Refund
Overpayments or merchant refunds can automatically offset your future expenditures on your credit card. However, if you wish to request for a Credit Balance Refund, simply follow the steps below!
Important information
Your credit card must be active and in good standing with the bank.
Refunds can only be requested by the main card holder and can only be transferred to your Personal or Joint-Alternate DBS/POSB accounts.
How to request for a Credit Balance Refund.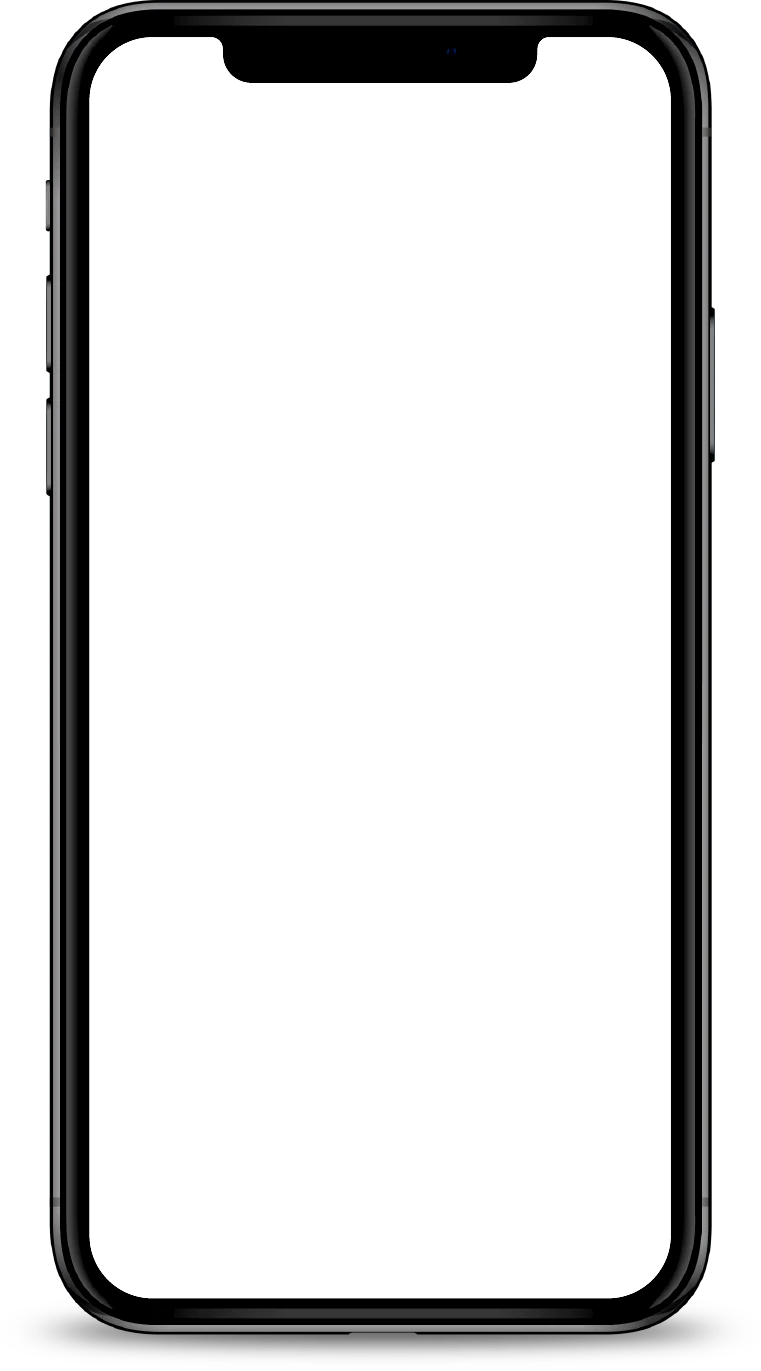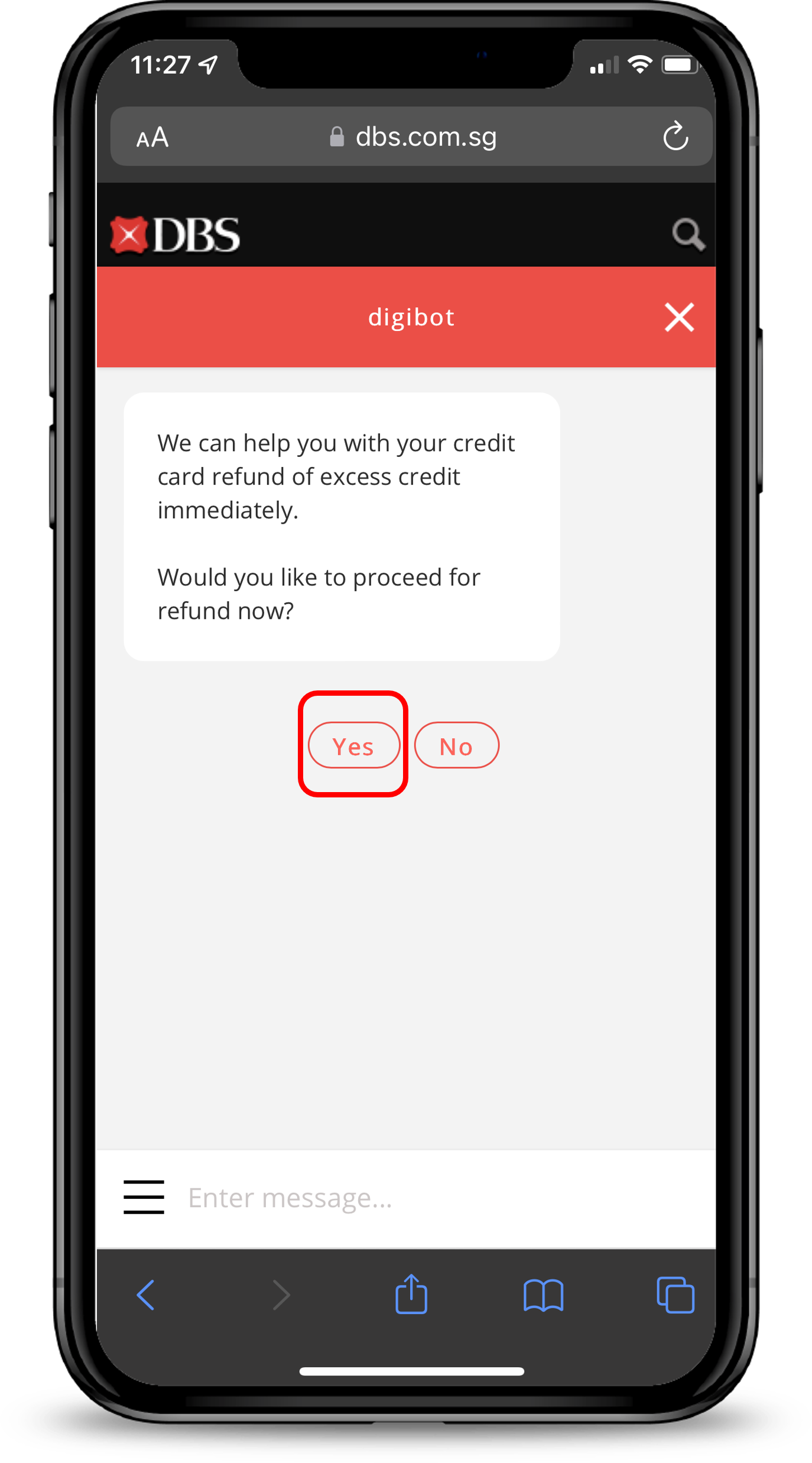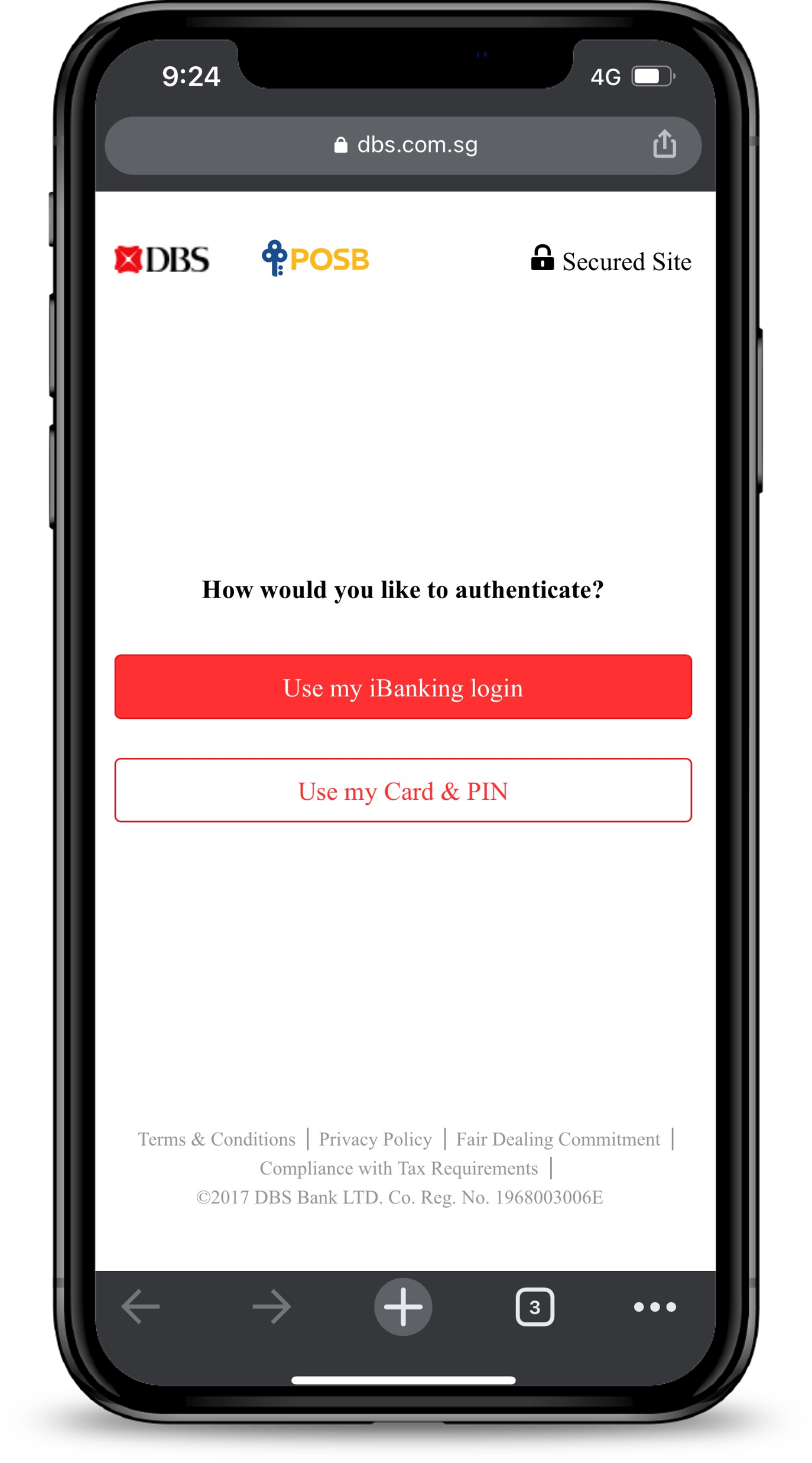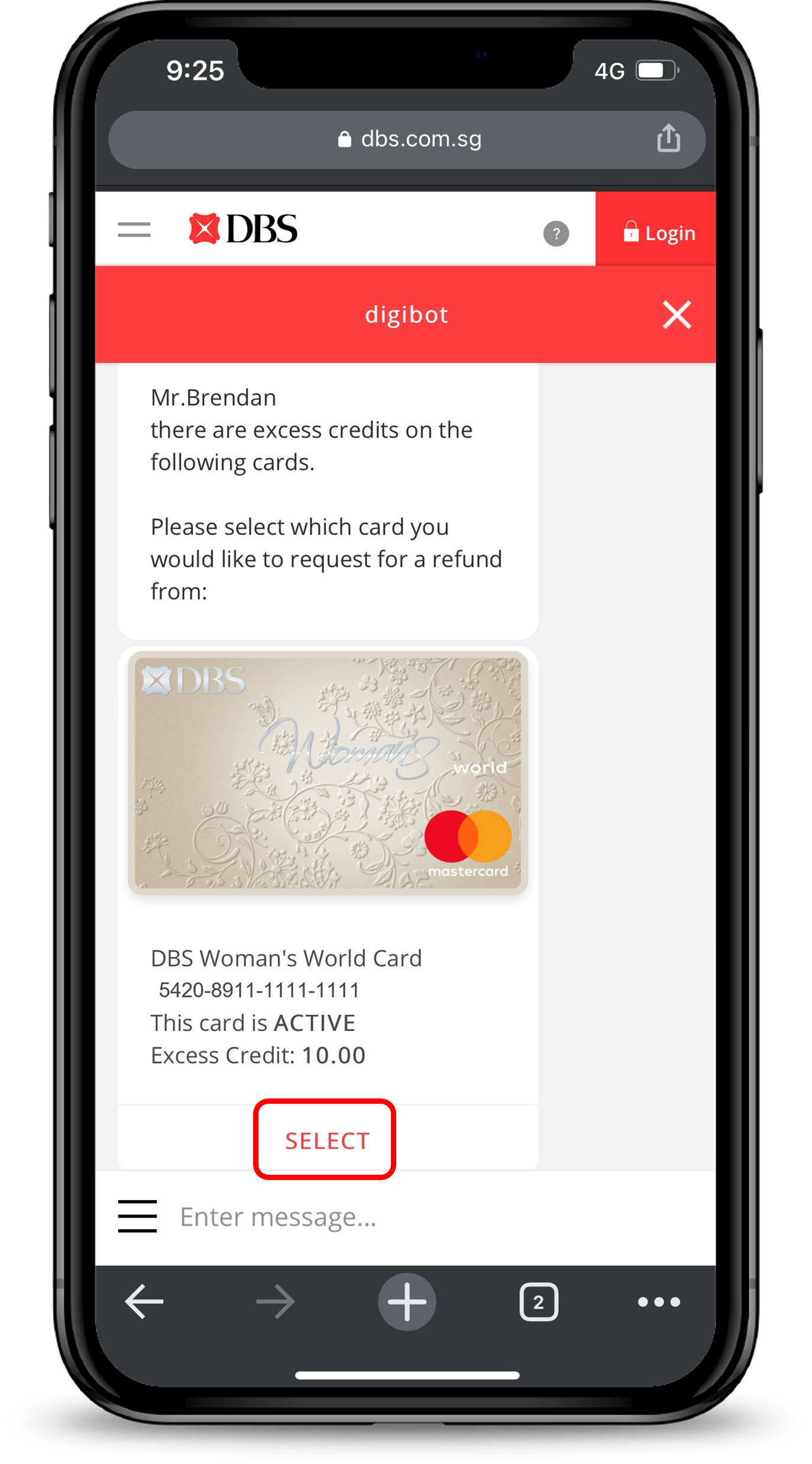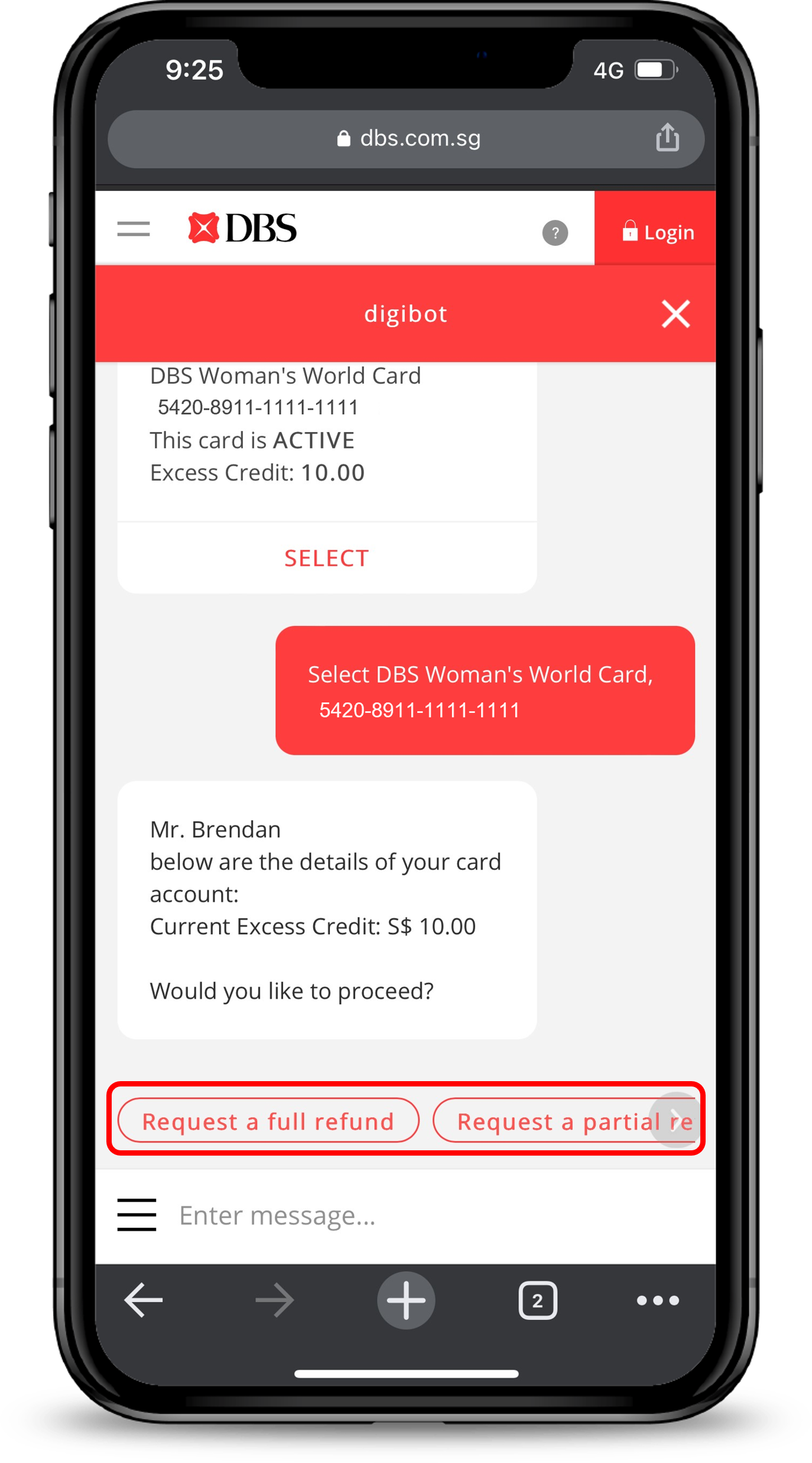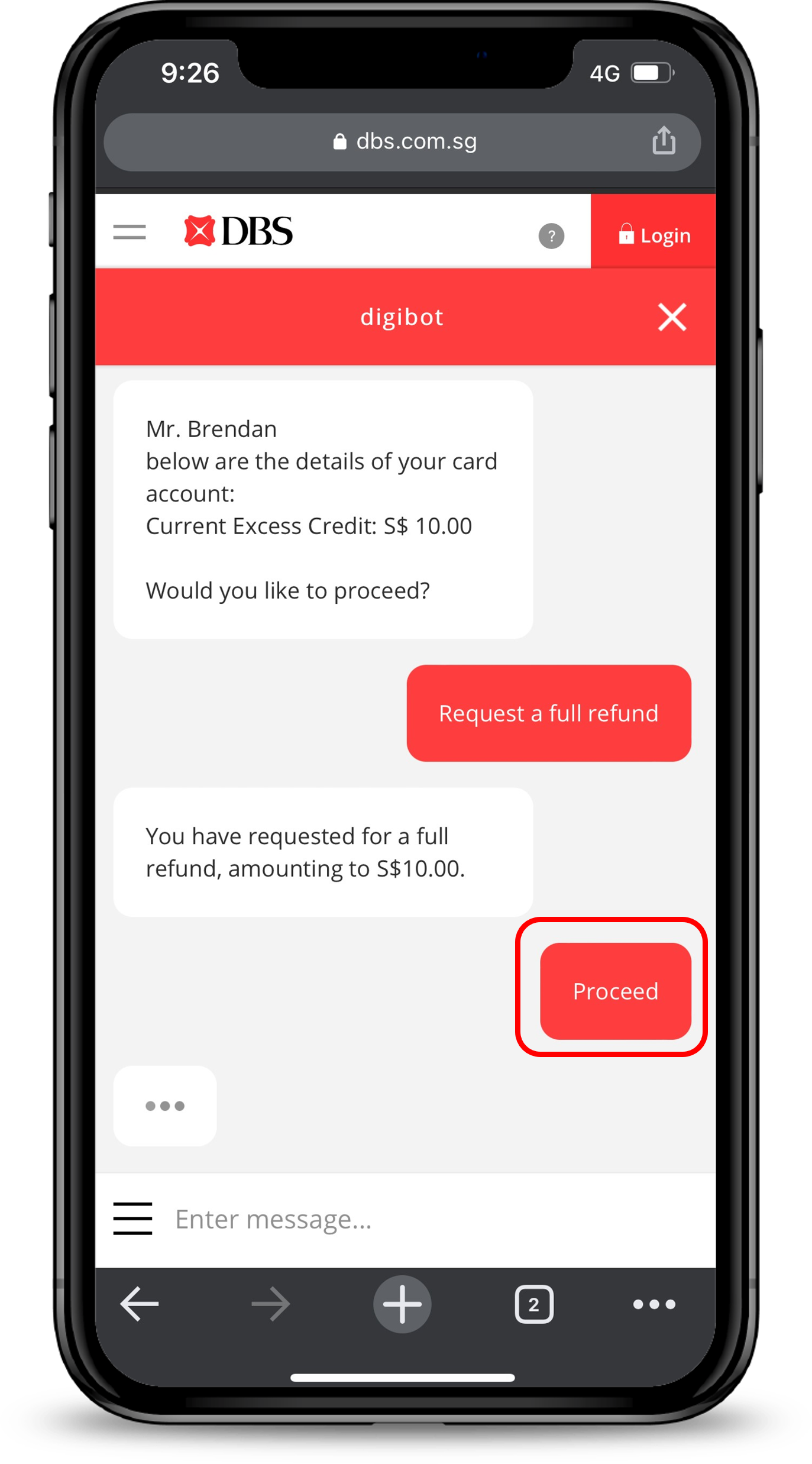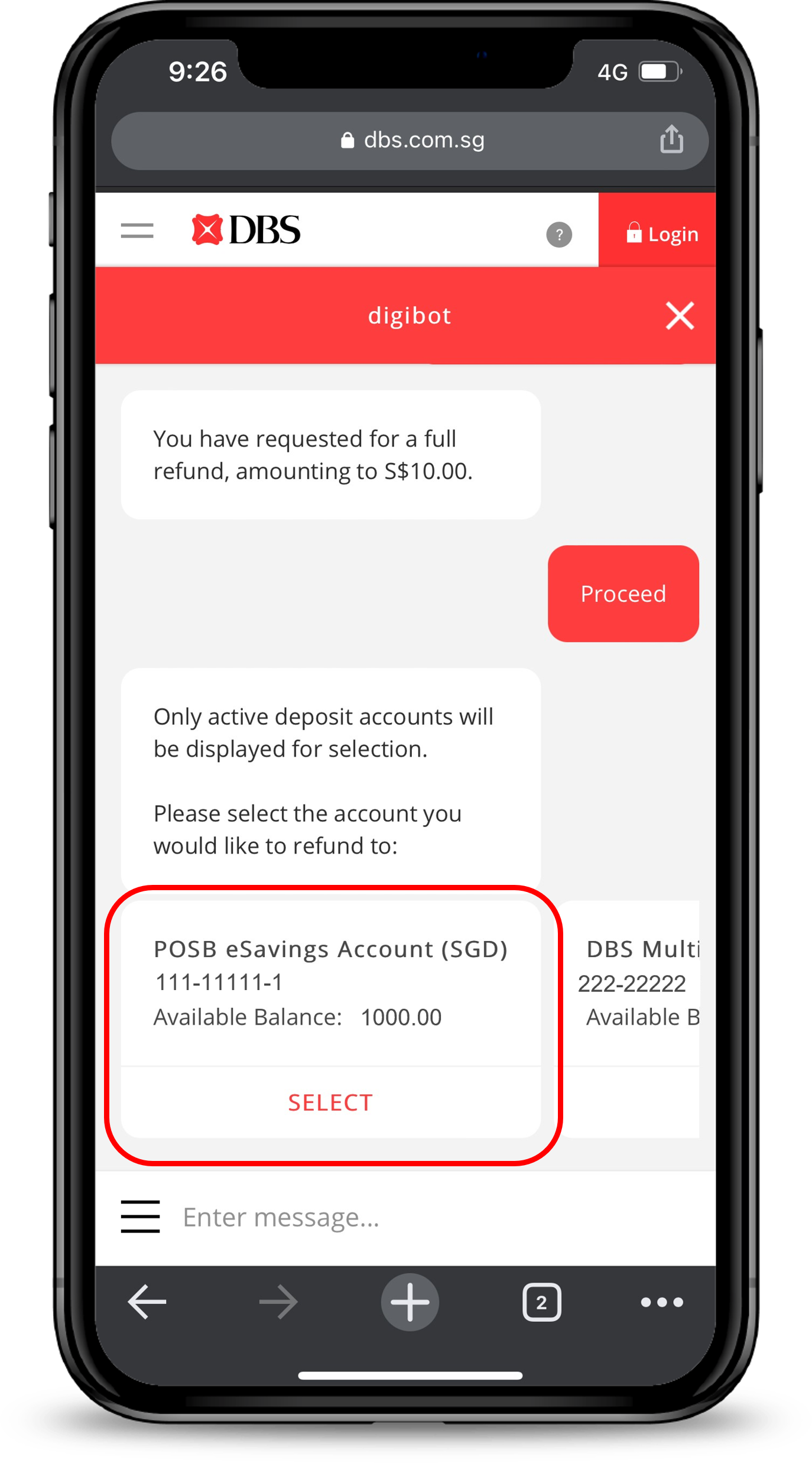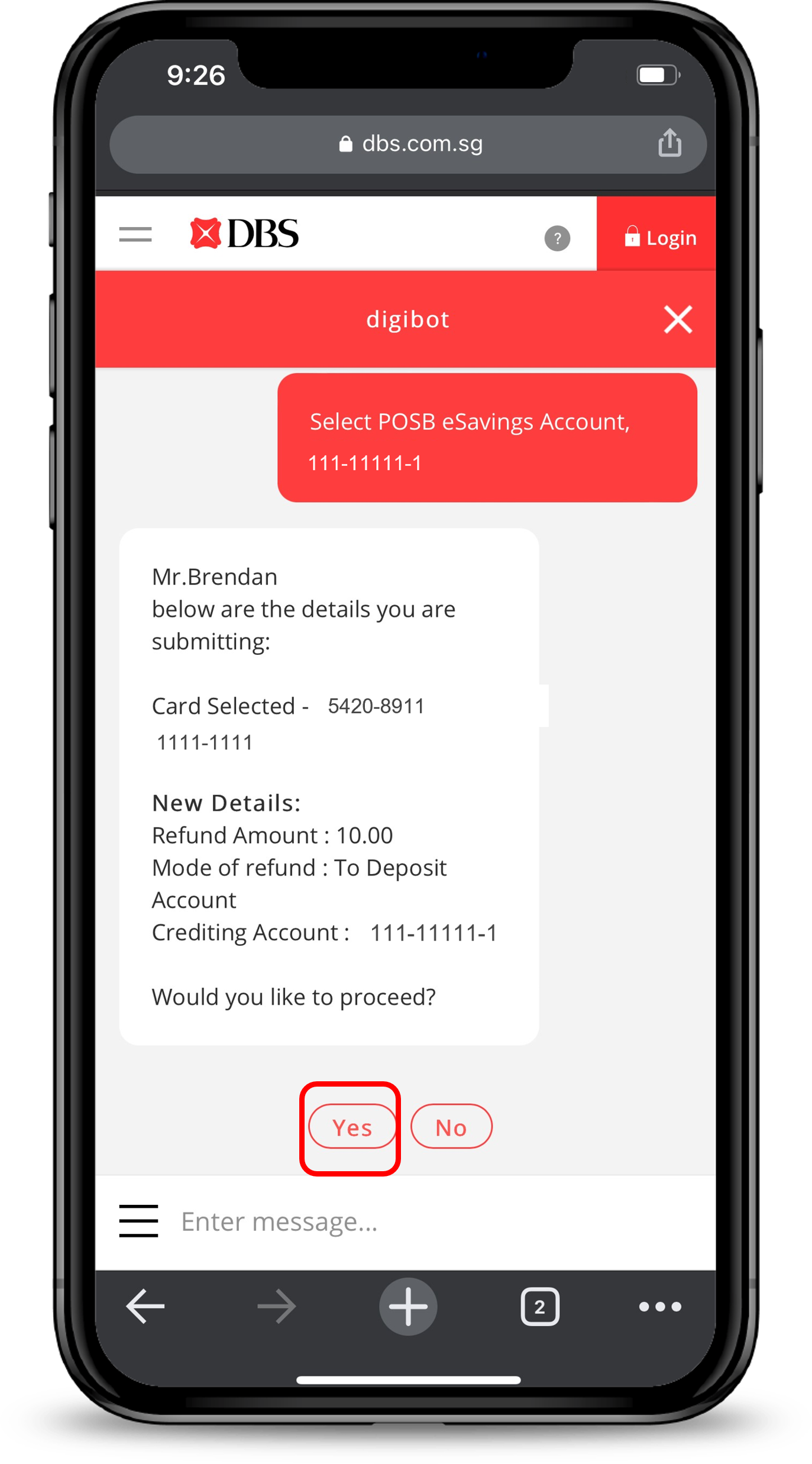 2
Step 2
You will need to be authenticated via iBanking or via Card & Pin.
3
Step 3
Only eligible cards for the refund will be displayed.
4
Step 4
After selecting the card, you will be able to chose between a full or partial refund of the credit balance.
5
Step 5
Tap Proceed to continue.
6
Step 6
Only eligible deposit accounts for the refund will be displayed.
7
Step 7
Tap on Yes to submit the request.

The refund should be credited back to the designated deposit account within 3 to 5 business days.
More information
For credit balance refund via Telegraphic transfer, kindly download the Telegraphic Transfer Application Form.
Please avoid transferring overpayments through digibank directly, as this could lead to a Cash Advance transaction and incur additional charges. Learn more about Cash Advance Fee.
Was this information useful?
Thanks for your feedback!
We'll continue to work towards serving you better.