BusinessClass FengShui Prosper Guide 2023 

Usher in the 2023 as the Year of the Water Rabbit and look ahead to what the year holds for your business. Download this guide to find out more about auspicious dates, Li Chun and what direction you should take your business in for the coming year.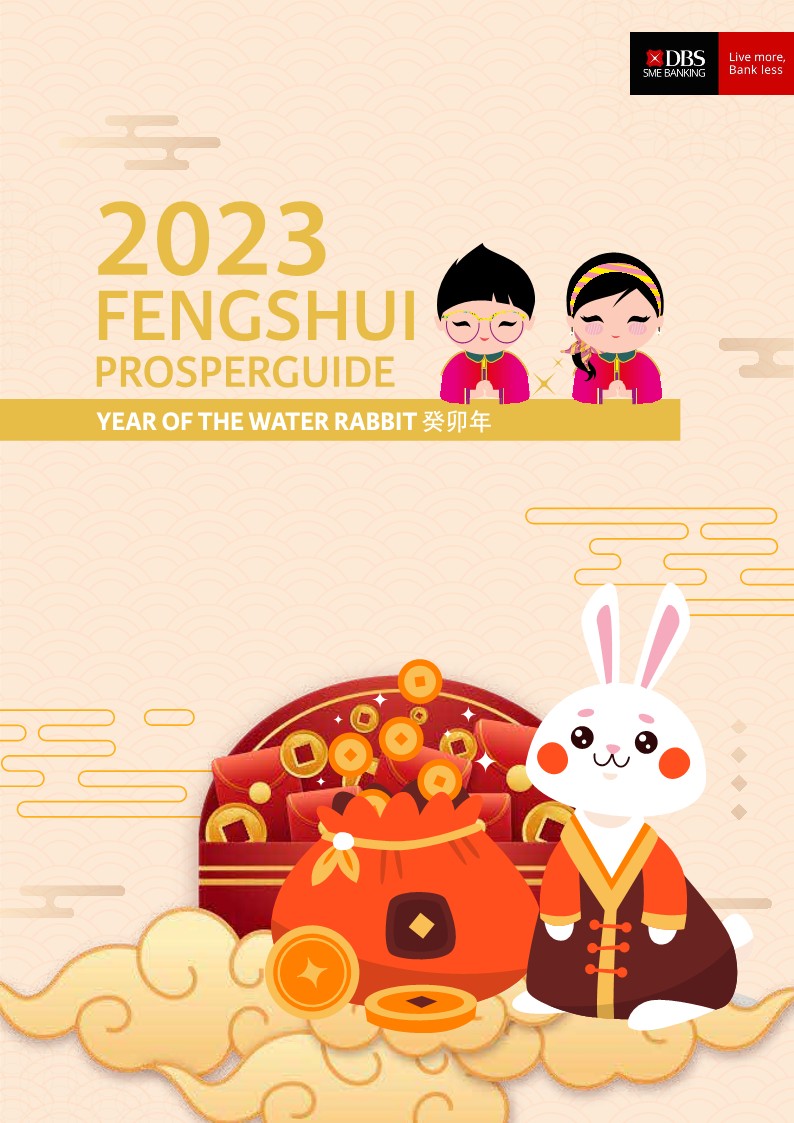 Subscribe to DBS BusinessClass today
Don't miss out on the variety of content on the latest market trends and regional news – curated exclusively for SMEs like yourself.
Get started with the best digital SME bank now!