Regional Connectivity
DBS has been integral in our expansion into Indonesia, Malaysia and Singapore and has also (helped) set us up for the next stage of success as a leading footwear and lifestyle retail and distribution company in the region - S Anton

Regional Connectivity Serves Up a Successful Regional Expansion
Hush Puppies and Obermain are familiar brands that can be found in major departmental stores and malls in Indonesia, Malaysia and Singapore. The marketing and distribution of these brands are managed by Transmarco Group – one of the largest footwear and leading lifestyle retailers in Southeast Asia. Aside from the retailing and distribution, the Group's in-house product development and merchandising teams continuously develop quality and innovative products to meet the ever-changing consumers' demand to stay competitive in the fast-moving retail industry.
DBS SME Banking's relationship with Transmarco Group started in 2006 in Singapore, when the bank helped the Group in financing the purchase of their flagship building at 12 Harper Road. Since then, DBS had been the Group's preferred partner in their business expansion and cash management facilities. Today, the Group has a well-established network with retail presence of more than 200 stand-alone stores in shopping malls and about 600 retail counters in departmental stores across the three core markets. Its offices and warehouses are also conveniently based in these locations, aided by a strong staff strength of about 3,000 people, to support the Group's retail and business operations in the region.

It is the vision for every business owner to grow and expand its operations, likewise for Transmarco. PT Transmarco was set up to help expand the Group's business in 2012. Leveraging on our regional connectivity, DBS SME Banking in Indonesia worked in tandem with colleagues in DBS Singapore to grant and increase the banking facilities to meet the customer's expansion plans. Over the course of six years, business flourished and as a result of the positive relationship, DBS Indonesia became the Group's sole banker.
Aside from providing credit lines, DBS is also Transmarco's 'go to banker' for its FX/ Treasury facilities, IDEAL internet banking and cash management/ remittances. The bank is the credit card merchant to all its retail stores' point-of-sales terminals. Working in close collaboration with NETS (in Singapore), these terminals are up-to-date with the latest payment modes and are QR-code enabled to provide a seamless payment experience for its retail customers.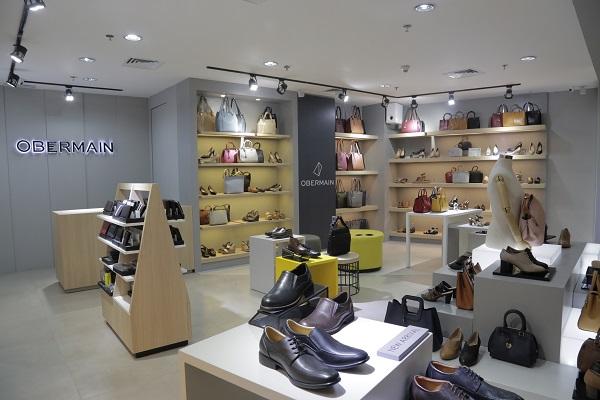 As the World's Best SME Bank, DBS has got Transmarco' back. Mr Anton S, CEO of Transmarco, enthuses, "DBS has been integral in our expansion into Indonesia, Malaysia and Singapore and has also (helped) set us up for the next stage of success as a leading footwear and lifestyle retail and distribution company in the region."
And to build a greater banking relationship with customer, DBS Indonesia and DBS Singapore had also taken extra steps to work closely together to ensure that Transmarco's experience with DBS is seamless, regardless of the market the Group is operating in. Barring the local regulatory requirements, all processes and transaction arrangements are consistent and streamlined across both markets, bringing greater convenience and making banking simpler and more efficient for the customer. Undoubtedly, giving customer the liberty to concentrate on its business operations, without compromising on the banking experience.
---
Was this information useful?
---
Subscribe to DBS BusinessClass
Stay updated with the latest market trends and industry insights, connect with a network of entrepreneurs, and gain access to exclusive event invitations. Join Asia's fastest growing business community – get your complimentary membership here.