Growing a Business with a Champion Mindset
"DBS is a great partner during our IPO journey who immersed themselves in our culture to truly understand our vision and what we are really about." - Mr Chiem.
MindChamps is a name synonymous with premium early childhood education.
It is the only preschool to synthesise over 20 years of research in the four domains of Neuroscience, Psychology, Theatre and Education to build a unique curriculum and pedagogy. It is also the only preschool to have the world-renowned neuroscientist, Professor Emeritus Allan Snyder, Fellow of the Royal Society who coined the term 'Champion Mindset', as its Chair of Research.
A staunch supporter of empowering children to learn from a young age , Founder CEO & Executive Chairman, Mr David Chiem strongly believes in providing children with the opportunity to develop their potential to the fullest. This  approach of always 'staying ahead of the curve' has taken MindChamps from point zero in 2008 to being the top brand for premium range preschools  in Singapore. In a short span of almost a decade, MindChamps has held the number one position with a market share of 38.5 per cent – a notable achievement given the highly competitive industry and the growing stringent demands from parents to seek out the best early childhood education centres for their precious juniors.
Today, MindChamps is proud to launch its education movement beyond Singapore, where its proprietary curriculum and pedagogy will give children around the world an edge in their education and the opportunity to become the best that they can be.
In 2016, MindChamps approached DBS SME Banking with the intention to go IPO. After rounds of discussion and upon understanding of the company's vision and business expansion plans, DBS was granted the mandate to be the sole issue manager, bookrunner and underwriter of MindChamps PreSchool Limited. Working with colleagues from the bank's Capital Markets team, various potential partners and investors were introduced during the pre-IPO stages, including cornerstone investors – China First Capital Group (CFCG) and Hillhouse Capital Management.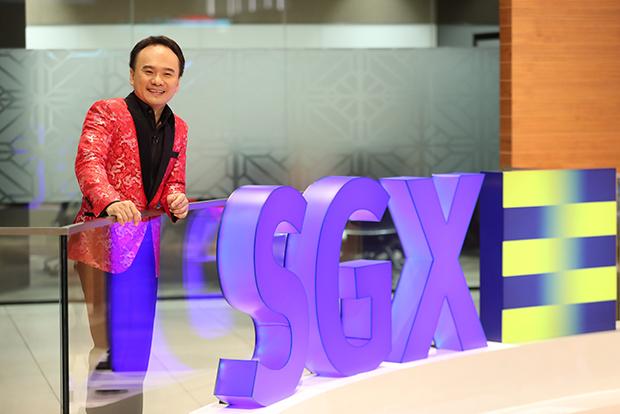 The IPO was a success and more importantly, it was a strong testament that DBS SME Banking was well-tuned in to our customers' needs and requirements. The positive partnership between MindChamps and CFCG blossomed from the IPO exercise and as an extension of that, MindChamps and CFCG went on to sign a joint venture agreement to set up a fund which will be used to acquire and invest into childcare centres and preschools in China.
Grateful with all that DBS has done for MindChamps' expansion, Mr Chiem has this to say about its dependable lender:
"DBS is a great partner during our IPO journey who immersed themselves in our culture to truly understand our vision and what we are really about. The DBS team not only provided professional service but were more than open to share their market knowledge as well."
And that positive testimonial was further attested when DBS helped MindChamps move towards the digital payment gateway.  
To help customer "Live more, Bank less", DBS is currently working with MindChamps to explore digital solutions to enhance school fee collections and payments to their vendors (ie. PayLah, PayNow and FAST). This will help reduce the manual cash and cheque transactions, and also solve the reconciliation issues for MindChamps. On top of that, busy and 'time deprived' parents will also get to enjoy the convenience and easy access of making school fee payments anytime, anywhere. Parents get to devote more quality time to their children and MindChamps can channel their resources to more efficient and effective use of growing their business – truly inculcating a mindset change and a perfect win-win for all!
References:
https://www.todayonline.com/singapore/mindchamps-becomes-first-pre-school-operator-here-launch-ipo
https://www.straitstimes.com/uncategorized/itchangedmylife-an-ex-refugee-finds-his-way-up-with-a-champion-mindset
Was this information useful?
---
Subscribe to DBS BusinessClass
Stay updated with the latest market trends and industry insights, connect with a network of entrepreneurs, and gain access to exclusive event invitations. Join Asia's fastest growing business community – get your complimentary membership here.