Lost and Founded Series - George Mathew
Entrepreneur George Mathew, Co-founder of accounting firm Futurebooks, is motivated by a goal larger than profit. Find out what that is.
Author: DBS BusinessClass, Administrator of DBS
Anthony Coundouris (left) and George Mathew (right), Co-founders of Futurebooks
Entrepreneur George Mathew, Co-founder of Futurebooks – a company incorporation and accounting firm that aims at becoming Asia's most progressive - loves creating things. Driven by a goal larger than profit, the free-spirited Mathew admits that his secret to success lies in seeing nobody as competition; at times sending clients to competitors who he feels may provide a better solution for the client. We catch up with Mathew, a man who believes in using business as a force for social good, and find out which noble comic book superhero inspires him and why he yearns to grow his hair long once again.
People say you are "George Mathew, Co-founder of Futurebooks". Who do you say you are?
I define myself as someone who loves creating things. And I see business as a force for social good, so that's my favorite 'thing' to create!
Best moment in your startup life. It was so good you wanted to fly BusinessClass somewhere with someone, and pop open the most expensive bottle of champagne there.
Handing over the Managing Partner of Futurebooks title to my colleague Namita Sethi this year. It indeed was so good that I flew to one of my favorite places in the world, a meditation resort in the west coast of India.
I am confident Namita will take Futurebooks' from strength to strength and keep improving our game on service delivery I look forward to participating further in Futurebooks' evolution as Director, and also perhaps something anew.
What secret did you hide from your co-founder or partner or parent for the longest time? Why?
I am terrible at keeping secrets, from anyone!
What's the most eccentric thing about you? If VCs found out, they won't have signed the term sheet then. But hell with that now.
I would love to grow my hair long once more, like the picture below. It gives me a sense of freedom!! This was taken a few years before I started Futurebooks.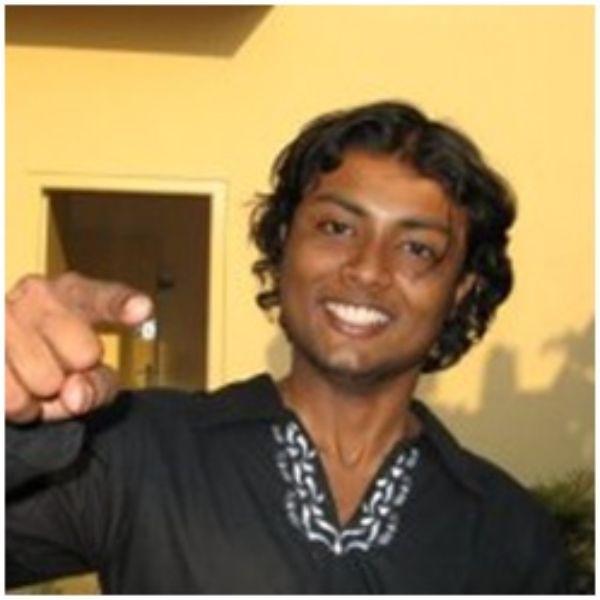 Have you ever cried? Or what was the lowest, crappiest moment in your start-up life. You wanted to give up everything. You wanted to kill someone. (During your startup career of course) Tell us more!
A couple of years ago, we had to go through a round of laying people off. That was one of the toughest periods for me. These were people I liked, and people who were contributing to the business. I could not sleep during that time!
Happy to say that we recovered and rehired every single one of those people, and reinstated their salary to back where it was, including making up for lost time.
What are you up to today? What gets you up in the morning?
I am working with a bunch of really smart people at Futurebooks, Namita on the overall business, Anthony on the branding, Neethu on taxation, each of these areas are interesting, and the easy, positive relationship I share with these people amplifies the joy of the process.
How do you keep yourself physically and mentally fit for start-up life?
I love walking long, long distances - a couple of hours each day. I have some distance to cover to call myself physically fit.
Mentally the best thing I have experienced is meditation, and also lots of friendly banter with friends and colleagues.
Offer a life hack (or two) to a young founder
See nobody as competition! We actively practice that philosophy at Futurebooks, sending clients to our competitors where we feel that may be a better solution for the client, and partnering up with quite a number of reputed law firms, and outsourced CFO firms.
Movie or song that best describes you
Man of Steel 2013, leaving aside the excessive fight scenes, the story itself was A+. To me it was about not letting the world outside overwhelm you, and sticking course to your path.
Favourite quote
"Everything I've done, I've made up. Some of that might have been right; most of it was probably wrong."
- Biz Stone, co-founder of Twitter
Who and what inspires you?
Nature inspires me. Businesses motivated by a goal larger than, but including, profit inspires me.
Tell me about yourself in 2030.
Living in a quiet place, filled with nature. Director in 5-6 active businesses which are doing tons of good. And a happy father!
Was this information useful?
---
Subscribe to DBS BusinessClass
Stay updated with the latest market trends and industry insights, connect with a network of entrepreneurs, and gain access to exclusive event invitations. Join Asia's fastest growing business community – get your complimentary membership here.