Delivering Insights On Logistics
The DBS BusinessClass Logistics Disrupt event offered industry players a deep dive into the industry's challenges as well as new solutions to tackle them.
From an overview of the logistics sector in Asia to the secrets of getting your products into the hands of your customers faster, delegates at the DBS BusinessClass Logistics Disrupt event were treated to expert insights into the fast-changing sector. The event was held as part of Ecommerce Expo on October 9 and 10, as eCommerce is one of the most significant trends fuelling the logistics industry. Being part of the Expo allowed companies from the two interconnected industries to network and find new business opportunities.
Paul Yong, Senior Vice President, DBS Group Research, then set the scene for the event by touching on the key trends that were impacting the logistics industry in Asia; whether it was the region's growing eCommerce scene to the trend of more manufacturing activity moving into Southeast Asia as a result of the China-US trade dispute. He also gave a breakdown of the key markets in Asia and their roles in the wider logistics ecosystem.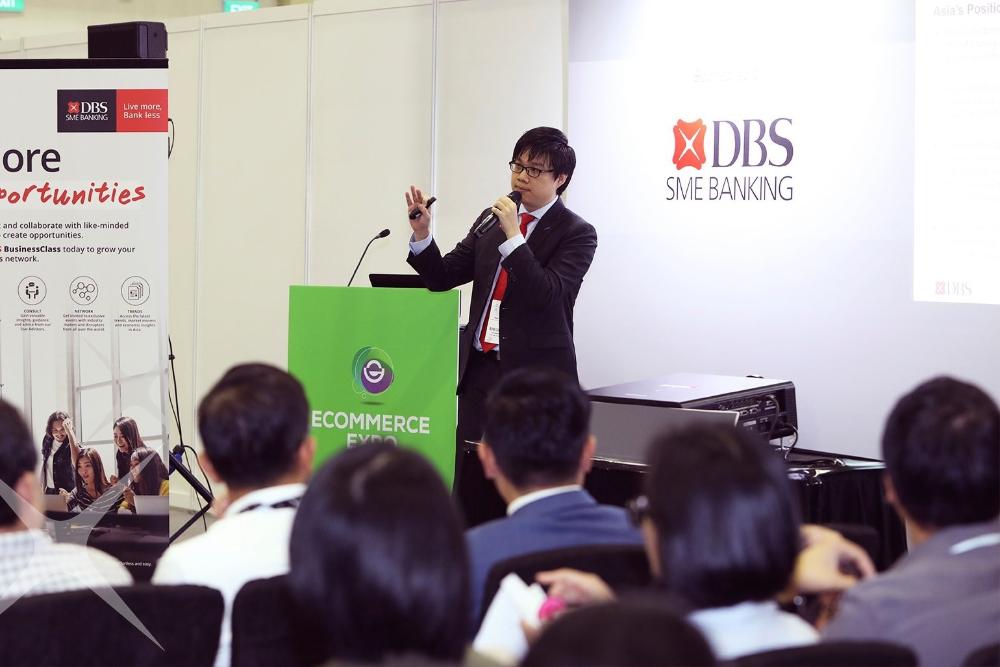 Mr Yong was followed by a series of industry experts and practitioners, who covered a range of issues relevant to the logistics space; from deep dives into specific markets to technological trends disrupting the industry.
The audience was given an overview of the state of the Philippines eCommerce market by Mark Joseph Panganiban, Committee Chairman (eCommerce) - Fintech Philippines Association. While he said the market held much promise for growth, there were also challenges that is hampering the growth of its eCommerce sector.
On the plus side, Philippines is a very social and mobile country, with mobile penetration hovering around 200 per cent. However, with cash still predominantly being used for retail transactions, growing eCommerce in the country will be an issue, especially across borders. "In the Philippines cash is king, but how do you do cash collection across borders," said Mr Panganiban.
At a panel session on growing cross-border business, Raman Arora, Head, Omnichannel Technology at Luxasia Group, noted that the pace of eCommerce growth was accelerating in Southeast Asia, with players like Shopee and Lazada helping to fuel this expansion. Amazon also recently unveiled their dedicated online store for Singapore. However, the size of the ASEAN market was still small compared to China and India.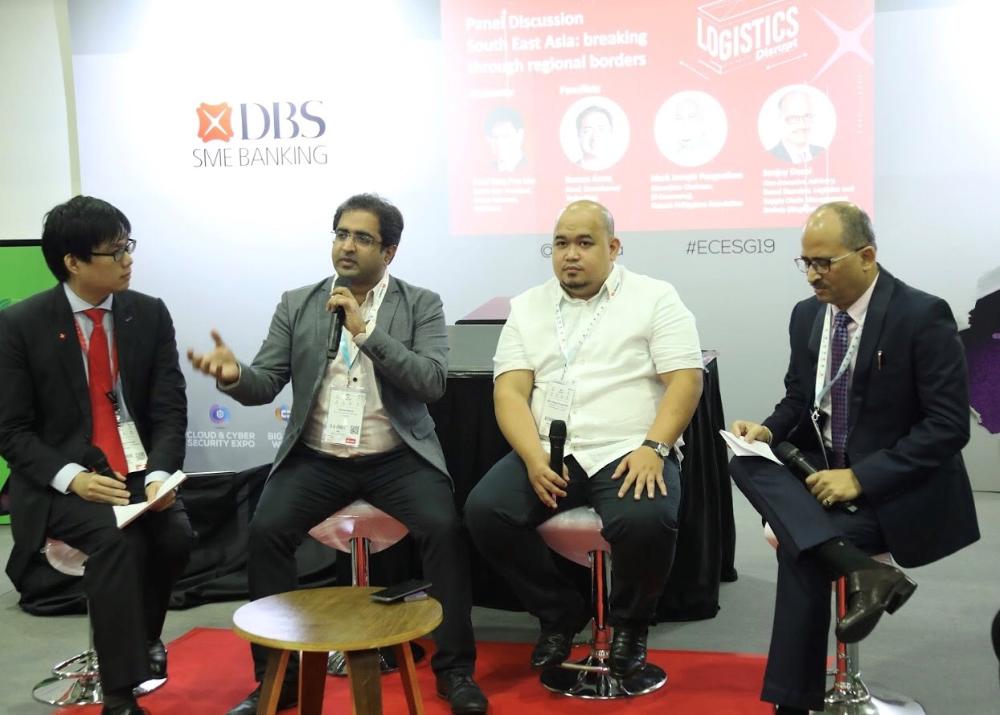 "The eCommerce scene is changing quite rapidly in Southeast Asia. At Luxasia, we are seeing a lot of growth driven by markets like Indonesia, Vietnam, and the Philippines, with Singapore and Malaysia as our profitability centres," said Mr Arora. "We are excited about Southeast Asia."
However, the lack of infrastructure that can facilitate a seamless eCommerce experience across different markets is another challenge, said Sanjay Desai, Board Member of the Logistics and Supply Chain Management Society (Singapore). "With that infrastructure in place, only then will cross-border business grow."
He urged logistics companies to see how they can take advantage of more manufacturing activity coming into the region to drive their cross-border business. Mr Desai also spoke about the need to harmonise government regulations when it comes to cross-border logistics to help drive the growth of the sector.
In a separate presentation on how businesses can prepare the technological disruption of supply chains, Mr Desai said that companies should not focus just on technology, but also its people and the processes. As they seek to transform, he advised businesses to start small. "Focus on areas which have high potential of returns. Take small steps forward."
To showcase the latest thinking on logistics in different industries, representatives from Deliveroo and Lego shared their insights on how this process works at their organisations.
Alok Balachandran, Senior Operations Manager, Strategy & Planning at Deliveroo, spoke about how the food delivery platform leverages technology to ensure that it is able to deliver meals to its customers on a timely basis. Meanwhile, Si Neng Cheong, Director, Supply & Inventory Planning at LEGO Group, gave an interesting presentation on the softer skills required for successful logistics planning.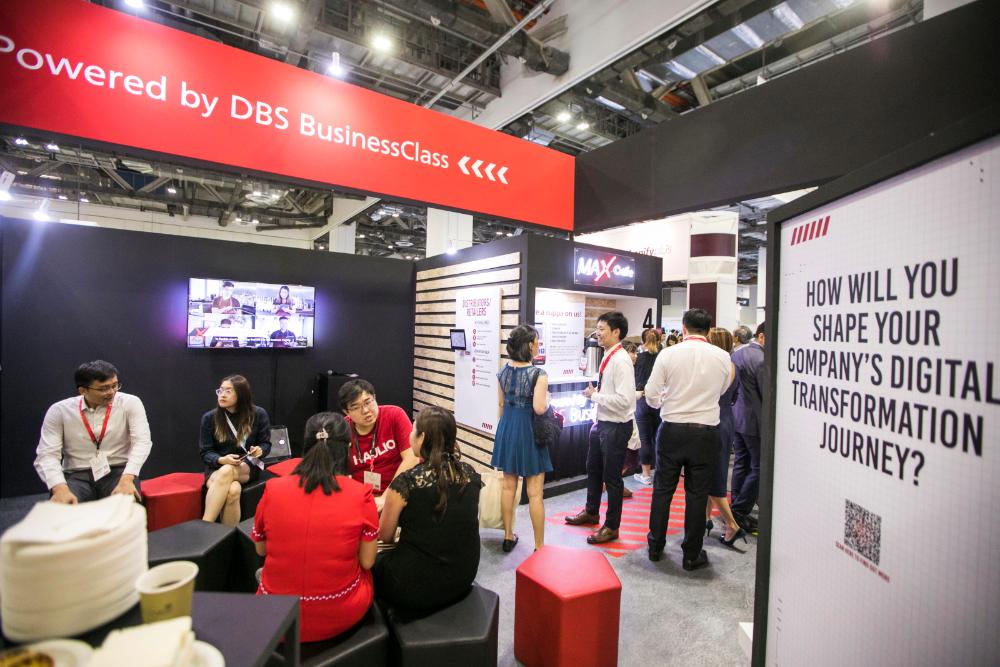 Delegates at Logistics Disrupt also had a chance to view an experiential showcase of the bank's digital solutions package for the logistics industry. They were able to find out more about the suite of solutions that's been mapped to the different players within the supply chain ecosystem to address their specific pain points.
To get more exclusive insights from expert speakers and industry veterans, download the DBS BusinessClass Logistics Disrupt Trend Report.
You can find out more about DBS digital solutions for the logistics sector here
Check out the full media coverage of the Logistics Disrupt event here.
Was this information useful?
---
Be a part of DBS BusinessClass
Stay updated with latest business trends and connect with a network of like-minded business owners across the region.
Gain access to exclusive content and event invitations to boost your business for the future.