Digitise Disrupt Guide
The significant disruption caused by rapid social and technological change is making it harder for business owners to plan for their future. Looking ahead at 2030, keeping abreast of impactful trends is key to any sound futureproof business strategy. Download this guide for curated trends and expert insights to guide you in your business journey."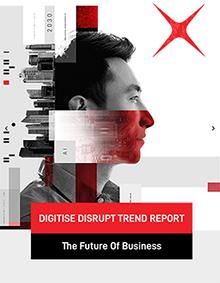 What's in this guide?
Top 10 Social Trends
Top 10 Technological Trends
Key Insights to get you started
Case Studies
Subscribe to DBS BusinessClass today
Don't miss out on the variety of content on the latest market trends and regional news – curated exclusively for SMEs like yourself.
Get started with the best digital SME bank now!