Vorsprung Durch Ideas
Singapore's transport issues have bred innovative startups. Hear what they had to say at DBS BusinessClass's the Future of Automotive event.
Singapore is faced with unique transport challenges which has made it the world's most expensive place to own a car. Nevertheless, this environment has bred some innovative transport-related startups that are hoping to resolve these issues - here as well as in other crowded cities. To share ideas and discuss the industry, the founders of some of them, along with their investors and other tech startups were at DBS BusinessClass' The Future of Automotive Tech event. The programme was hosted by premier luxury auto maker Audi, which also gave a sneak peek at automotive technologies to come, and thrilled attendees with its "Audi Driving Experience" driving workshop.
Audi is lauded as one of the world's premier car brands. However, few know that it actually became the world's best-selling luxury marque in the first half of 2014 after several years of high growth - a lead they have maintained in that highly competitive segment till today. A select group of its fans and customers also know that the company's motto is "vorsprung durch technik" or "advancement through technology" in German; and even fewer know that its name "Audi" translates to "listen" in Latin.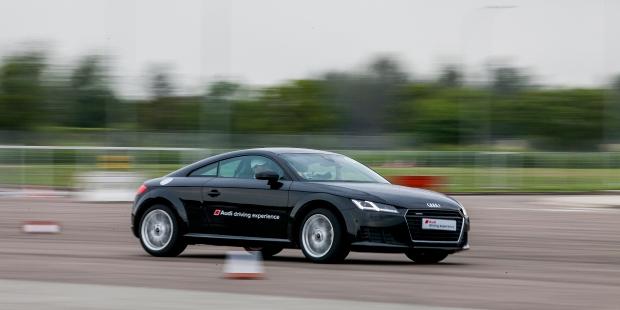 Therefore, it was with some poetic significance that Audi hosted DBS BusinessClass' "The Future of Automotive Tech" event, in conjunction with a thrilling afternoon of its Audi Driving Experience course, on the 17th of June 2015. This event was where some of the automotive, transport and tech startup industries' leading luminaries were gathered to discuss the event's theme with arguably the world's most progressive car maker.
Alternative fuels - a "big part of our future"
As chief host, Jeff Mannering, Managing Director of Audi Singapore, kicked proceedings off by sharing Audi's view of near-future automotive tech. "For now, flying cars remain a figment of our imagination", Jeff shared, putting to rest our dreams of Jetson's-style flying vehicles. However he did share some of Audi's cutting edge, sustainable tech that we could see in cars of the very near future. "Alternative fuels will play a 'big part' of our future." he claimed, and went on to share Audi's "eGas" project - cars running on a synthetic natural gas that uses electricity to produce instead of being extracted from the ground.
Another tech Jeff shared was the company's advanced hybrid electric technology, dubbed "e-tron" that has no performance compromise for the vehicles that sport it - The prime example being the Audi R8 etron that achieves a 450km range on a full charge, and an amazing 0-100km/h acceleration of only 3.9 seconds.
Driverless cars will come "like a tidal wave"
Other tantalising tech examples Jeff shared were precursors of fully driverless cars. These included automated driver assistance systems like those that help drivers to change lanes, park or brake to avoid obstacles automatically. These are already on their way to production. "Drivers will still play a main role for the near future", Jeff says. "For now, the tech is only to assist them," he continues. However, considering the rapid pace of development, he predicts that driverless cars will attain massive and rapid adoption when they finally arrive. "The tech is already here, but it is being held back by legislative and regulatory issues." But once these are sorted out, they will come, in his words, "like a tidal wave".
Optimism amid Innovation for car and transport markets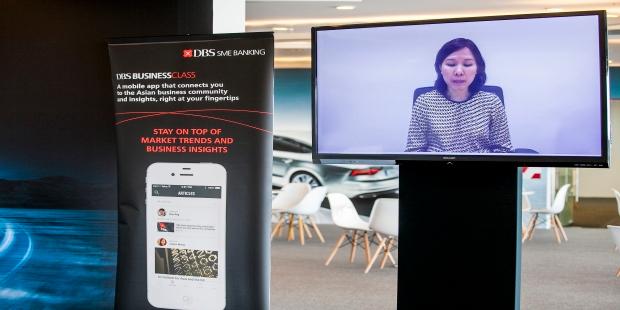 As part of the program, DBS Vickers Research Director Rachel Mui also shared that the automobile market for Singapore is expected to improve in the coming months due to an anticipation of more COEs being released as the proportion of vehicles that are 9 to 10 years old is a high 15%. This is buoyed by lower petrol prices that are lessening the operating cost pressure, which in turn may entice car buyers to upgrade.
Rachel also touched on the changing transport scene in Singapore where mobile apps for cab hailing services were creating new opportunities for car distributors due to fleet expansion, but at the expense of the taxi operators; as well as car sharing and pooling services that were changing the car ownership mentality of Singaporeans, as they mean more people can afford cars through car sharing schemes.
Two cents from multi-million dollar start-ups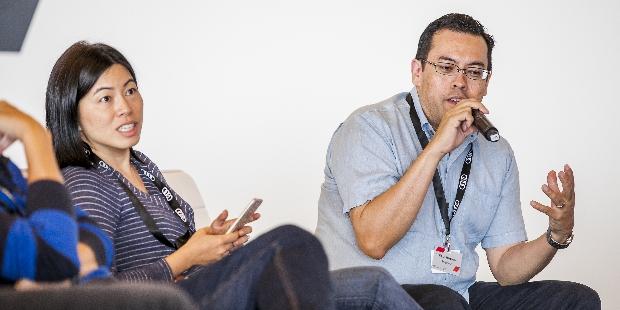 Rachel closed with the comment that innovative transport and P2P logistics platforms were nurturing an all-new approach to the transportation of goods and services. Chang Wen Lai, the founder of the latest of such companies, Ninja Van, was also present at the event.
Ninja Van, specializes in next-day deliveries for ecommerce companies, and has become a service provider for over 300 merchants in Singapore including as Lazada, Guardian, Pupsik Studio, and Love Bonito. As these companies and ecommerce increase in popularity due to rising retail costs and prices in Singapore, Ninja Van's business is set to grow with them. Three months ago in March, Ninja Van announced it had raised a S$3.5 million in series A funding. The main investor was Monk's Hill Ventures, whose Managing Director, Lim Kuo Yi, also graced the event.
Also at the Future of Automotive was Terence Zou, founder and CEO of RYDE Technologies, a new carpooling service that uses GPS geo-location technologies to match passengers to private car drivers in real time. The motivation for his efforts? "With 600,000 private cars in Singapore where cars are so costly, we figured there must be a better way to optimise resources and match drivers to riders," he says.
Other tech luminaries contributing their opinion at the event included Singtel Innov8's CEO, Edgar Hardless, who suggested taking a page from the internet-of-things to use the telemetric data of individual users to help them save money by calculating their insurance premiums according to their driving habits tracked.
A changing industry, a changing finance landscape
Recognising these structural changes to the automobile and transport industry, Dr Alex Lin, Head of funding firm Infocomm Investments said: "We're always on the lookout for innovative transport-related startups. Singapore's unique transport issues have and will continue to provide a breeding ground for great ideas in this segment."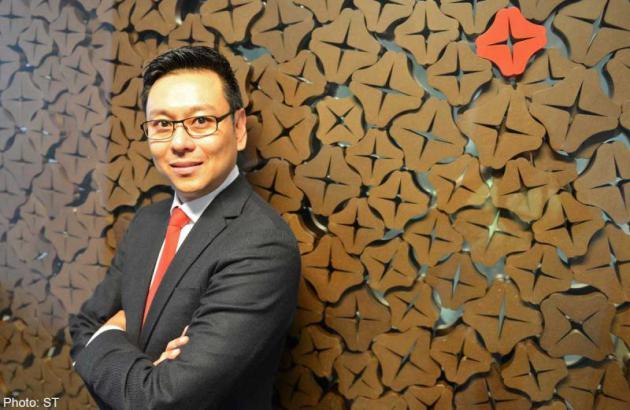 Lim Chu Chong, Head of DBS SME banking division, echoed this sentiment at the close of the presentation section of the event: "As the industry develops and changes, it will drastically affect who we finance and the way we finance such efforts. However, we are very excited at the innovation that is being demonstrated by these promising startups."
Was this information useful?
---
Subscribe to DBS BusinessClass
Stay updated with the latest market trends and industry insights, connect with a network of entrepreneurs, and gain access to exclusive event invitations. Join Asia's fastest growing business community – get your complimentary membership here.