Webinar on Surviving Covid-19
How SMEs can adapt and identify growth opportunities
Webinar on Surviving Covid-19
How SMEs can adapt and identify growth opportunities

Covid-19 has impacted not only our lives, but also businesses. The pandemic has also shown what it takes for SMEs to survive, even thrive in this new normal – resilience, continuous innovation and the ability to identify growth opportunities and pivot accordingly. 
Join Professor Inderjit Singh Dhaliwal, as he shares the highlights, trials and tribulations of his entrepreneurship journey spanning 30 years, and the resulting lessons and insights he believes can help SMEs tide through this challenging business climate. Moderated by Professor Lam Kwok Yan, he will also share the challenges and opportunities SMEs should be looking at, and the business strategies that can be applied for impact and growth.
Event Details
Date: Friday, 4 December
Time: 10.30am – 11.30am
This event was co-organised with Nanyang Technopreneurship Centre (NTC). 
This event has ended.

About Prof Inderjit Singh Dhaliwal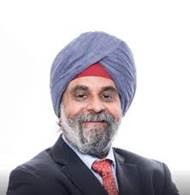 Professor Inderjit Singh Dhaliwal is a rare combination of experiences, as an engineer, senior management of a large multi-national company, a serial entrepreneur, an angel investor, an educator, a community leader and a Policy Maker. Inderjit currently serves on the Board of Trustees of the Nanyang Technological University, and he is the Chairman of the board of NTUitive, the innovation company of NTU, focusing on entrepreneurship education, technology transfer, commercialisation of technology and incubation of start-ups and spin-offs. He is also a Co-President of the World Entrepreneurship Forum, a global organisation on entrepreneurship development, and has been actively driving the transformation of the entrepreneurship landscape and helping to shape policies to better support start-ups, small and medium businesses in Singapore.
About Prof Lam Kwok Yan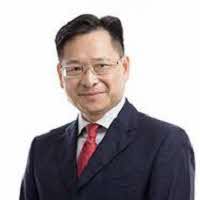 Professor Lam Kwok Yan is a renowned Cyber Security researcher and practitioner. He has collaborated extensively with law-enforcement agencies, government regulators, telecommunication operators and financial institutions in various aspects of Infocomm and Cyber Security in the region. He is also the Lead P.I. of the SPIRIT Programme, an S$11,000,000 programme on smart nation research funded by NRF.
Was this information useful?