DBS Disrupt - The Future of Sustainability
DBS Disrupt – The Future of Sustainability
Thursday, 23 March 2023
DBS Disrupt - The Future of Sustainability
DBS Disrupt – The Future of Sustainability
Thursday, 23 March 2023
Event Synopsis
While the path to sustainability for SMEs is filled with exciting potential opportunities, at the same time, it is also especially challenging given the increasing pressure to adopt ESG strategies as they are faced with resource constraints. 
Join our Disrupt series - "The Future of Sustainability" as we bring together industry leaders, subject matter experts and other fellow SMEs to learn and be inspired about driving growth through sustainability, discuss the challenges and support needed to help SMEs transition as well as to capitalise on the opportunities that lie ahead in this space. 
Registrations are now closed
Event Details
Date: 23 March 2023, Thursday
Time: 9:30am -1pm
Venue: DBS Asia X, Level 7, 1 Fusionopolis View Singapore 138577
Agenda Highlights
Time
Programme Details
9.30am 

Registration

10.00am 

Welcome Remarks

By Koh Kar Siong, Group Head of SME Banking, DBS Bank

10.15am

The Future of Sustainability 

Speaker: Helge Muenkel, Group Chief of Sustainability, DBS Bank

The future of sustainability for SMEs presents a tremendous opportunity for businesses to drive positive change and create a more sustainable world for generations to come. Embracing sustainability presents significant opportunities for SMEs to drive growth and innovation, while building resilient and profitable businesses that contribute to a thriving and equitable society. Hear from Helge Muenkel, Group Chief of Sustainability at DBS Bank, as he shares about how SMEs have the power to shape a more sustainable future and reap the rewards of sustainability.

10.45am 

Catalysts of Sustainability | DBS x Bloomberg Media Studios

How did the large corporates navigate the sustainability journey as compared to SMEs? How can financial institutions support this transition? What are the key challenges in the journey? Together with Bloomberg Media Studios, DBS Businessclass brings to life data points and findings from the Catalysts of Sustainability survey and discuss challenges that businesses face in their sustainability journey.

Moderator: John Phillips, Executive Editor, Bloomberg Media Studios (APAC)

Speakers: 

Dr Coby Wong, Senior Vice President, Sustainability, Institutional Banking Group, DBS Bank 
Rachel Lee, Managing Director, SC Auto Industries (S) Pte Ltd 
Abhinav Vijay, Head of Sustainability, Agrocorp 
Peggy Lim, Director of Enterprise Engagement Division, SkillsFuture Singapore 

11.30am

Building impactful businesses for the future | DBS Foundation

The environmental and social impact of businesses are increasingly driving decisions at many levels of the economy. Hear from changemakers on how they were inspired to use their business for good and what small businesses can do to integrate sustainability into business operations to future-proof themselves. Learn how the DBS Foundation Business for Impact Grant Award supports the scale up of impact solutions from SMEs and social enterprises, building the businesses of the future.

Moderator: Karen Ngui, Head of Group Strategic Marketing and Communications, DBS Bank

Speakers: 

Tan Wee-tuck, Owner and Executive Director, The Brewerkz Company
Anushka Purohit, CEO and Co-Founder, Breer HK 
Gary Hsieh, Executive Vice President, UKL Enterprise

12.15pm 
Boosting SMEs of the Future | SME Skills booster programme
12.30pm
Networking and Experiential Learning Zone
The Future of Sustainability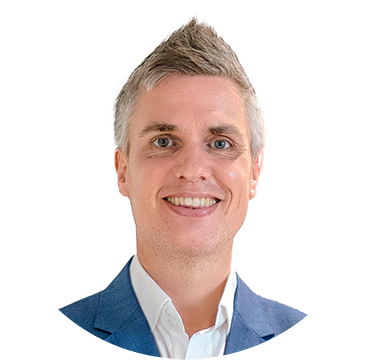 Helge Muenkel
Group Chief of Sustainability, DBS Bank
DBS Bank
Helge is responsible for developing DBS' overarching sustainability framework and driving ESG initiatives across the bank. Representing DBS in several gloval and regional working groups such as the World Business Council for Sustianable Development, the Industry Advisory Panel of the ASEAN's Joint Sustainable Finance Working Group and the MAS-convened Green Finance Industry Taskforce. 
Catalysts of Sustainability | DBS x Bloomberg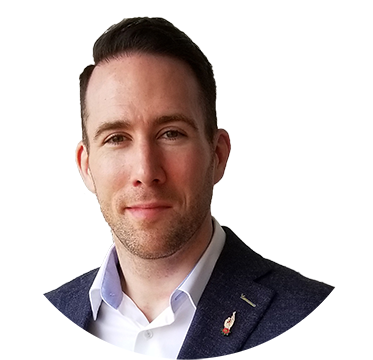 John Phillips (Moderator)
Executive Editor
Bloomberg Media Studios (APAC) 
Over the past 16 years, John has lived in five countries and covered incredible news stories as an editor with some of the most reputable media agencies in the world. From the global financial crisis to the emergence of Bitcoin, he worked on several stories that shaped the early 21st century.
In 2018, John joined Bloomberg Media Studios—the custom content arm of Bloomberg Media—where he uses his editorial and storytelling skills to help businesses and governments tell stories that matter. John's work touches on many of the most important transformations of our generation. Among them are the global energy transition, the rise of sustainable finance, the fight for gender equality and the battle against Covid-19.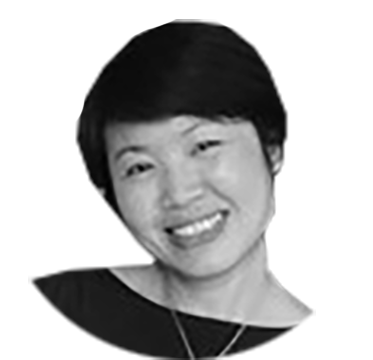 Dr Coby Wong
Senior Vice President, Sustainability, Institutional Banking Group
DBS Bank
Dr. Wong is Senior Vice President and a member of the Sustainability team in DBS' Institutional Banking Group.
She has nearly 20 years of experience in the environmental, health & safety, and social (EHSS) field, as a sustainability advisor, an environmental and social consultant, an educator and an academic researcher.  She has extensive on-the-ground environmental and social experience in a wide variety of sectors across Asia and beyond.  A great deal of her professional time in recent years has been devoted to fulfilling DBS' net zero commitment, advising on sustainable finance, supporting DBS and DBS' clients on sustainability and environmental & social management through advisory and capacity building, as well as integration of international sustainability best management practices into operations and management frameworks.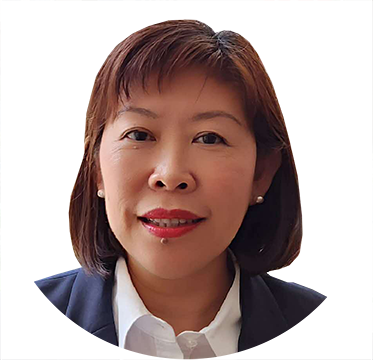 Rachel Lee
Managing Director
SC Auto Industries (S) Pte Ltd
BA degree from NUS, over 20 years of experiences in the automotive manufacturing industry, she has lead the company through pandemics & Financial crisis to become the market leader in SG, expanding the business beyond Singapore. In the last 7 years, she has also lead the company thru automation transformation and internationalisation, expanding our footprint beyond Singapore such as Hong Kong, Myanmar and Thailand.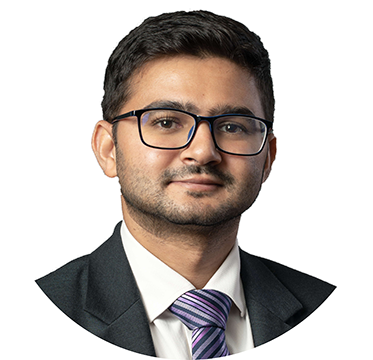 Abhinav Vijay
Head of Sustainability
Agrocorp
Abhinav Vijay handles the Sustainability Department of Agrocorp. He also trades wheat, oilseeds and corn.  Agrocorp was established in Singapore in 1990 by his father, Vijay Iyengar, and is one of the largest food and agri supply chain firms servicing the Asia Pacific region with more than 3b USD in sales and 10M metric tonnes of shipments annually in products such as pulses, wheat, soybeans, sugar and edible nuts.
Most recently, Agrocorp expanded the business and went into plant protein extraction opening its flagship extraction plant in Canada, paving the way for the agriculture company to venture into the plant-based foods business.
Prior to joining Agrocorp, Abhinav accomplished several research Programs focused on Environmental Sustainability and earned his degree from Cornell University.
 
Peggy Lim
Director of Enterprise Engagement Division
SkillsFuture Singapore
Peggy leads the Enterprise Engagement Division in SkillsFuture Singapore to promote and drive skills development in enterprises. She is grateful for the continuous support she receives from industry partners and her great team of colleagues who are dedicated to the cause. To her, SkillsFuture is about bringing the community together to create possibilities and enabling skills impact that lasts, and she is proud to be able to contribute to this meaningful national movement.
Building businesses of impact for the future | DBS Foundation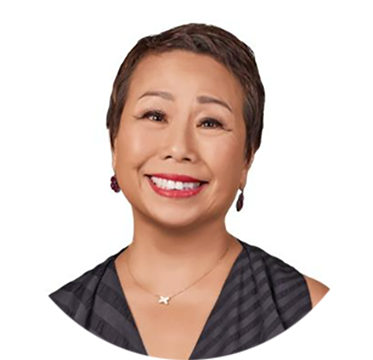 Karen Ngui (Moderator)
Head of Group Strategic Marketing and Communications
DBS Bank
Karen is Group Head, Group Strategic Marketing and Communications, and Board member of the DBS Foundation. She is responsible for corporate communications, brand management, strategic marketing, internal communications and sponsorships. She also oversees the DBS Foundation and all of the bank's 'Impact beyond banking' initiatives. She leads media and issues management efforts across the DBS Group. In addition, she is responsible for managing and enhancing the bank's brand positioning across all businesses and markets where DBS is present.
She has over 30 years of experience in corporate branding, marketing and communications for financial institutions, and joined DBS in 2005 from Standard Chartered Bank where she was Global Head, Brand Management and Strategic Marketing.
Tan Wee Tuck
Executive Director
The Brewerkz Company
Wee Tuck is Co-owner and Executive Director of The Brewerkz Company.  He's an entrepreneur, a C-suite executive in large global and local corporates, a CPA, and has a passion for branding, design, building stuffs, and doing things with a purpose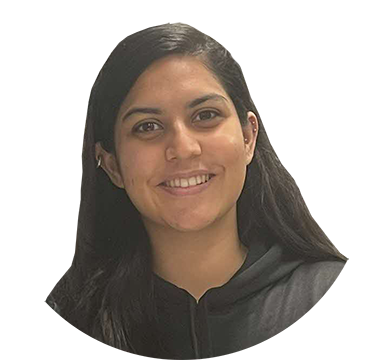 Anushka Purohit
CEO and Co-Founder
Breer HK 
Passionate, proactive and perseverant, Anushka is a young entrepreneur who is also a polyglot, being able to speak 5 languages including Cantonese and Mandarin. Anushka is the CEO and Co-founder of Breer, a food upcycling startup that collects surplus bread from bakeries and restaurants and uses it to brew local craft beer. She has studied Electronic and Computer Engineering at the Hong Kong University of Science and Technology and wants to use her position to make a positive difference in the world, inspiring others to do the same. For her work in furthering the cause of women empowerment and making a difference, Anushka has been awarded the Student of the Year Award by SCMP, and was crowned Young Achiever of the Year in 2021 by the American Chamber of Commerce in Hong Kong.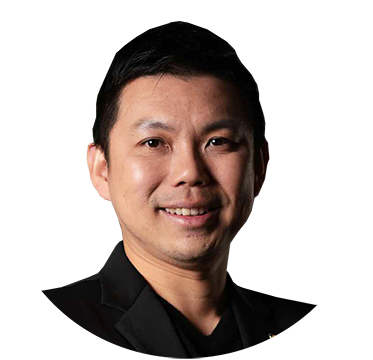 Gary Hsieh
Executive Vice President
UKL Enterprise Co., Ltd. 
Gary is the founder of the EVOPURE+, Sustainable Apparel Brand in Taiwan. The director of the Taiwan Sweater Industry Association. With a keen passion to innovate sustainable products, and love for sharing sustainable experiences with everyone.
Exhibitors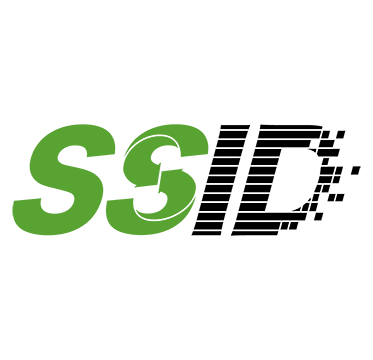 Secure Information Disposal Services
Secure Information Disposal Services Limited (SSID) was founded in 2009 by several paper professionals, with a vision to develop a circular economy of papers. SSID originally specializes in offices' confidential documents destruction, but gradually expands into integrated waste management solutions for a broad spectrum of organizations. They also helped hundreds of listed companies to commit the ESG requirements and supported them in their ESG initiatives.
Today, they are serving thousands of customers from different industries, including financial institution, law and accounting firms, governmental and non-governmental organizations, as well as education institutions. SSID established the first pulp mill in Hong Kong, which aimed to recycle beverage cartons.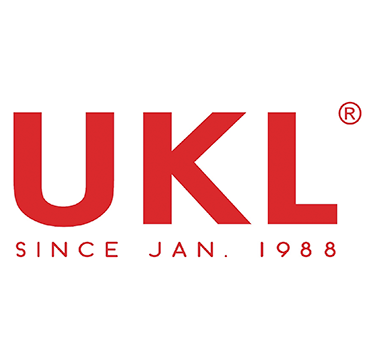 UKL Enterprise
UKL was established in Taipei in 1987. Since its founding, our corporate goal has always been to provide our clients with the highest quality apparel products. Over the years, they have consistently kept focused on our core, specialized fields—sweater and knit wear. For this reason, they have become a highly trusted leading supplier in Asia, North, South Americas as well as Europe.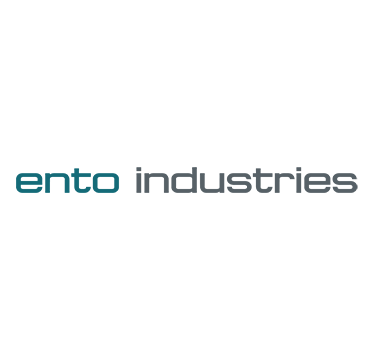 Ento Industries Pte Ltd
Ento Industries is a biotech company that focuses on upcycling waste and by-products left behind from food manufacturing process. They harness the natural abilities of Black Soldier Flies to transform food waste into useful, high-value ingredients, such as animal feed, to be sold to the agricultural industry.

Singapore Fashion Council
Singapore Fashion Council (SFC) serves as the catalyst driving the fashion industry's continuous growth, with a focus on three key areas: Asian Craftsmanship, Sustainability, and Innovation & Technology.
With a mission to empower and inspire all brands across the fashion ecosystem, SFC works closely with diverse partners to offer readily- accessible resources, meaningful networks, sustainability-focused innovations and future-forward insights — unlocking new opportunities for impact.