In today's connected environment, cyber security is a widespread concern. All too often, businesses do not fully understand their organisation's cyber and data privacy risks until an event occurs. Any company can be affected by a breach of sensitive customer or employee information. Even the loss of a single laptop, if not properly managed, can turn into a public relations disaster. This product is underwritten by our insurance partner, Chubb Insurance Singapore Limited.
Key Coverages
Excluded Industries (for straight-through online application) 

Business Interruption and Data Recovery 
Loss of profits, as well as recovery expenses due to a network security failure or attack, human errors, or programming errors.


Incident Response 
Forensic IT services; Crisis communications and reputational mitigation; Legal advice and investigation costs, supported by incident reporting hotline and local vendor.


Third Party Claims 
Legal liability resulting from cybersecurity breaches, including failure to maintain confidentiality of data, payment for fines and penalties. Regulatory investigations or enforcement proceedings expenses will also be covered.


Network or Data Extortion / Blackmail


Worldwide Cover

Adult Content Sites 
Credit Bureaus 
Credit Card Processor 
Data Aggregators 
Data Processors (BPO's) 
Financial Institutions, Security and Commodity Brokers 
Hospitals 
Online Exchanges, Stock Exchanges, Virtual Currency Exchanges 
Payment Gateways 
Social Networking Sites 
Telecommunications, Internet Service Providers, Application Service Providers, Cloud providers, Search Engine Providers 
Universities 
Utilities (Water, Electricity, Energy etc) including Critical Infrastructure
Pre-underwritten Plans: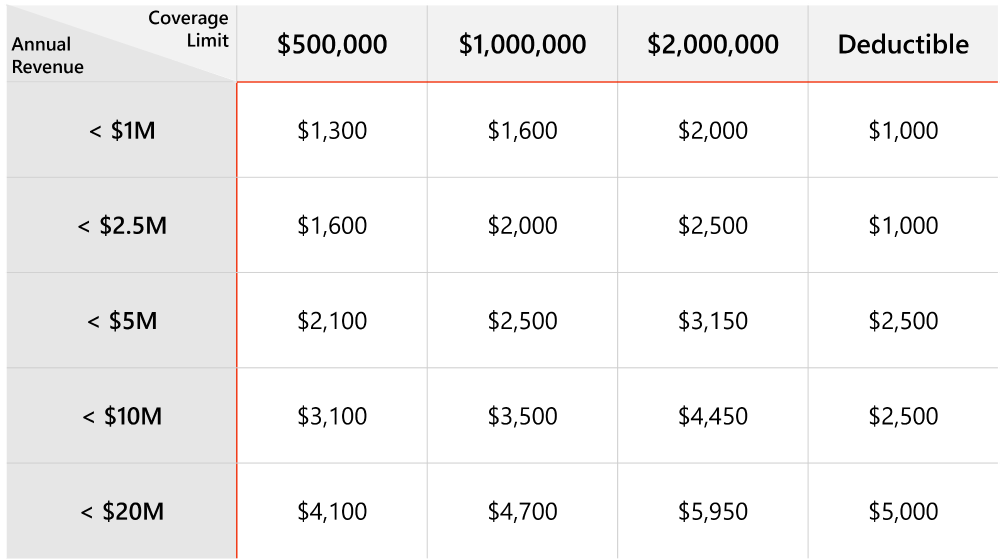 Premiums indicated are in Singapore dollars and excludes GST, which is payable in addition. 
A deductible (waiting period) of 8 hours applies following a business interruption incident.
To proceed, please select your preferred plan below. The plans coverage limits are subjected to the terms and conditions of the policy. To qualify for the straight-through online application, please find the underwriting criteria here.
You may find the Cyber Insurance brochure here. If you would like to speak to us to find out more about the Cyber Insurance product, you may reach out to us via here.