At a Glance
Enjoy seamless e-invoicing and quicker payments with DBS InvoiceNow. Send and receive e-invoices on a secure network and make digital payments – all from one platform! What's more, gain operational efficiencies as DBS is the first bank to offer auto reconciliation for your invoice payments*.
DBS InvoiceNow integrates the nationwide e-invoicing method (InvoiceNow) that enables the direct transmission of e-invoices in a standardised format across finance systems via the Peppol network.
*Invoice reconciliation is only available if your sender/receiver is also a DBS InvoiceNow user.
How to Apply
Step 1: Log in to DBS IDEAL and click on "Apply" on the sidebar.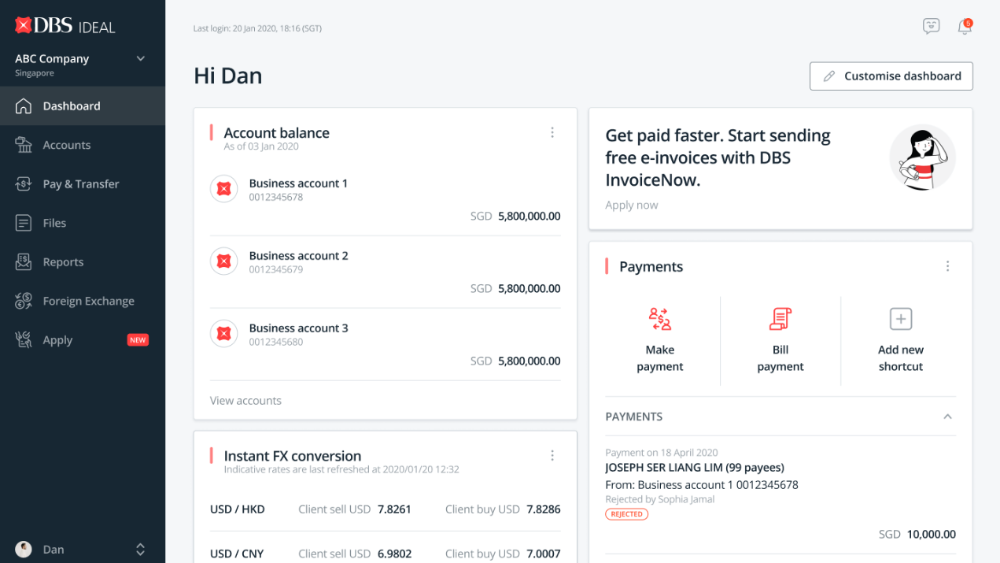 Step 2: Select InvoiceNow and fill in the required information.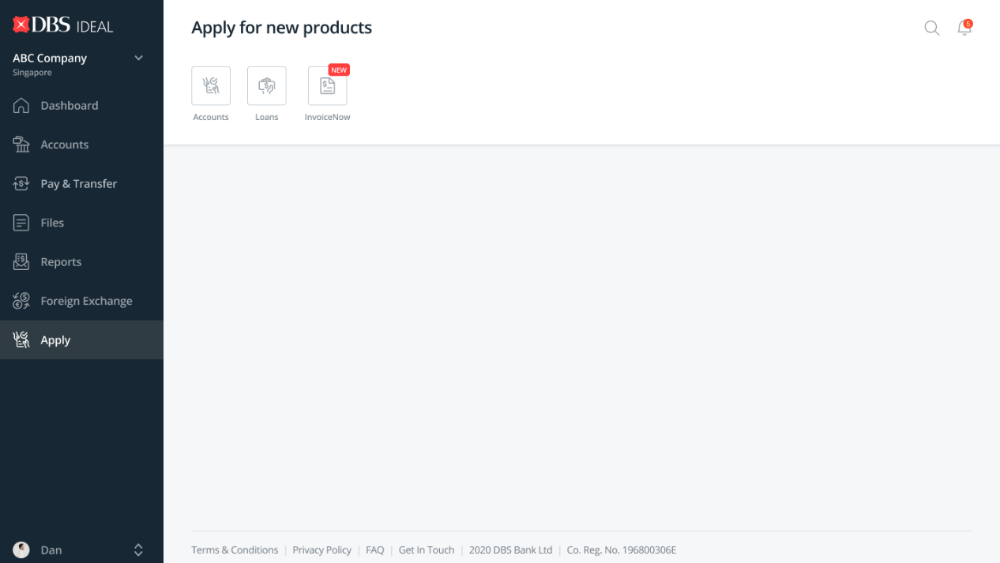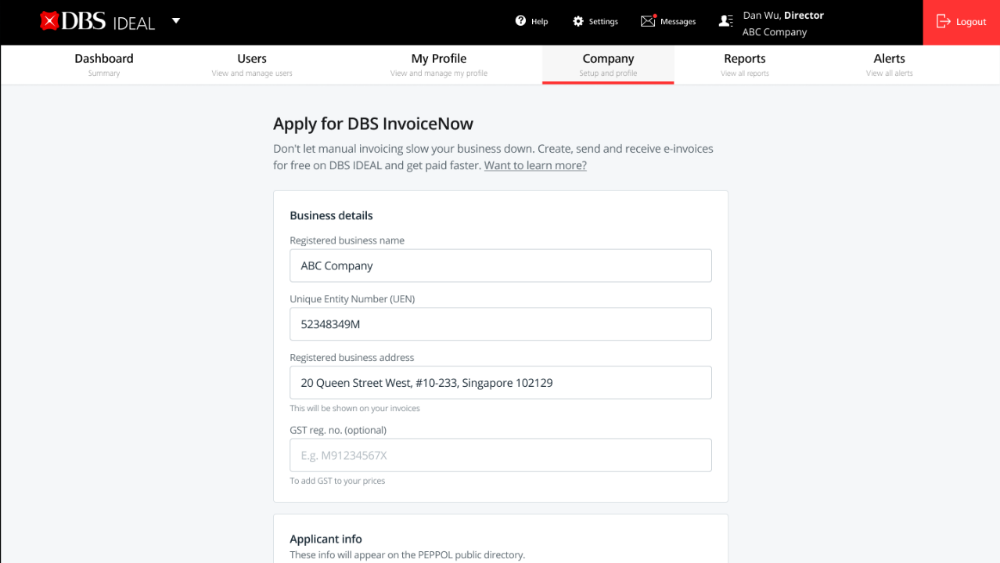 Step 3: You will receive an email confirmation once you've submitted your application. You will have immediate access to DBS InvoiceNow and can start sending and receiving e-invoices.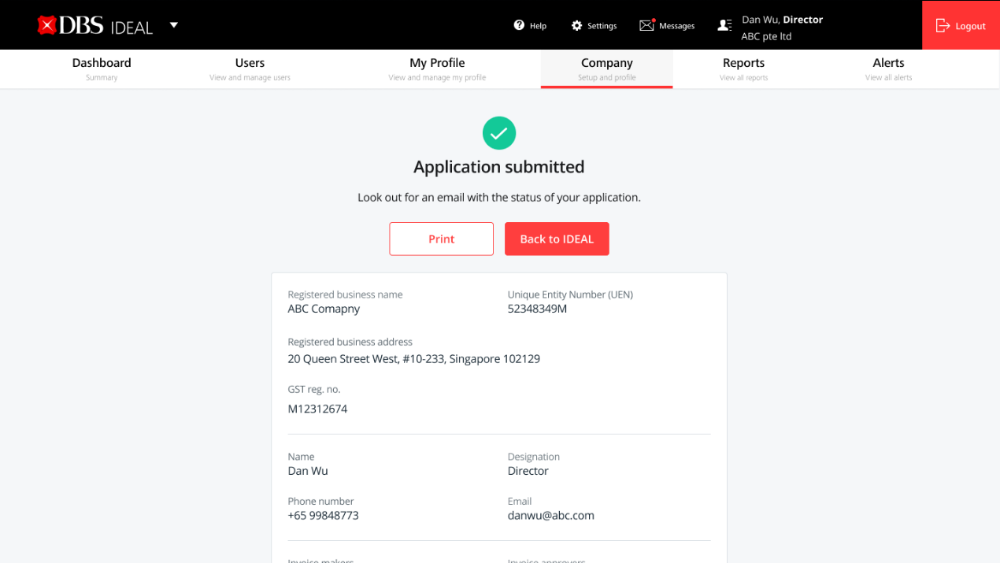 Only IDEAL users with administrator and authorised approver access are permitted to sign up for DBS InvoiceNow on behalf of the company.
Promotion
Register for DBS InvoiceNow via DBS IDEAL before 31 December 2023 to enjoy
Free IDEAL e-invoicing portal to generate, send and receive e-invoices
Was this information useful?