DBS IDEAL Document Upload
IDEAL Trade
Save more time by submitting your trade applications and documents online
DBS IDEAL Document Upload
IDEAL Trade
Save more time by submitting your trade applications and documents online
Details
You can now submit supporting documents for your trade finance applications digitally via our new Document Upload feature on DBS IDEAL. 
Supporting documents include trade contracts, invoices, customs declarations, transportation documents, purchase orders etc. 
DBS IDEAL's Document Upload feature is available for the following trade financing solutions:
Import Letters of Credit
Import Bills under Letter of Credit and Collection
Trust Receipts under Letter of Credit and Collection
Banker's Guarantees / Standby Letters of Credit
Shipping Guarantee
Purchase Invoice Financing
Sales Invoice Financing
Pre-Shipment Financing
Supplier finance
Distributor finance
Accounts Receivable Purchase
How it helps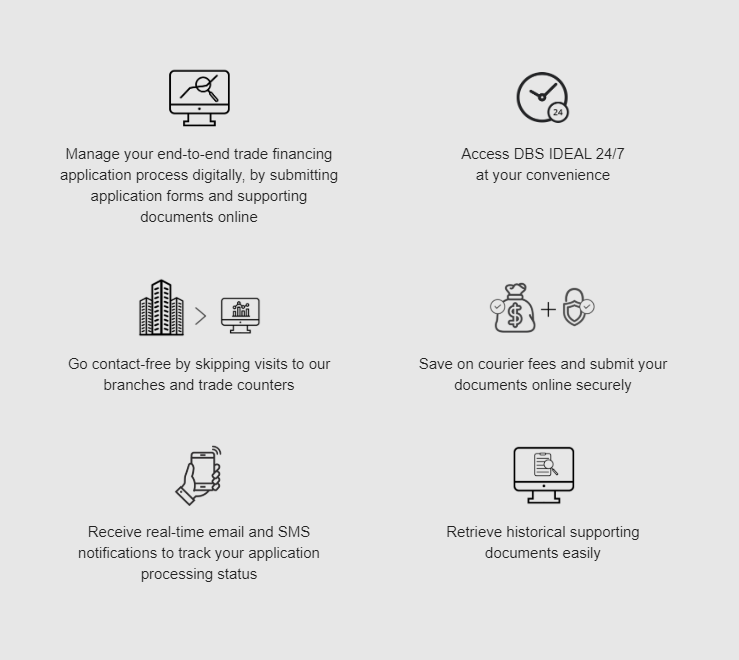 Was this information useful?