4 things to consider when investing in an overseas property
The real estate market is undoubtedly one of the favoured options for diversification amongst investors. Many have started looking beyond our shores and it's not hard to see the draw.
In Australia, investors have been quick to make profit with residential property prices rising a significant 45.9% over the last 5 years.
Here are the many reasons why overseas properties are attractive to investors.

Diversify Your Portfolio
Property is a good way to bring your portfolio beyond stocks, bonds and mutual funds. It also allows you to gain from growth and development of other markets.
Protect Your Portfolio Against Inflation
Renting out your overseas property can help lessen the impact of inflation on your portfolio because rental rates will generally rise with the market. Remember to choose a location that is easily rentable.
Invest In A Holiday or Retirement Home
Choosing to invest in a country that you frequent for holidays or will spend time in after retirement can add practical value to your purchase. If you can rent your retirement home before you decide to retire, you might get a 'free' retirement home.
Get Ready For Your Child's University Years
Picking a property where your child will likely head to for university means sorting out the accommodation in advance. It also offers an additional income stream if you rent it out when they've completed university. Alternatively, there's the possibility of making a profit when you sell it off in the future.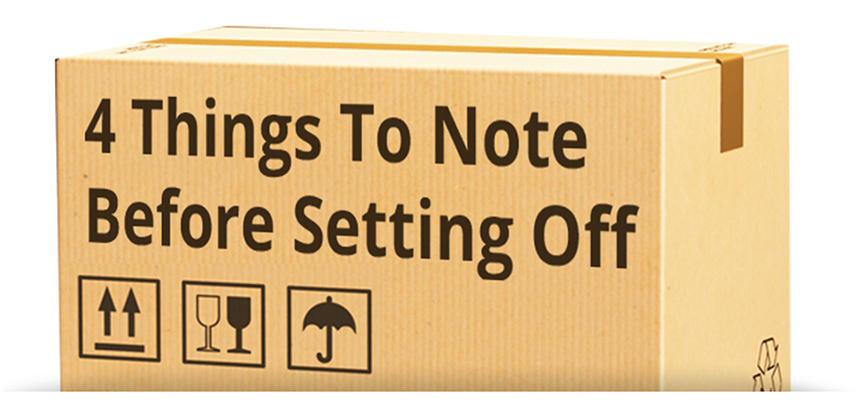 Whilst there are many reasons to take the plunge, it's important to first assess various considerations.

Besides the actual cost of the property, always thoroughly research all other costs you will incur. These usually fall into two categories – transaction costs (stamp duty, brokerage fees, legal fees etc.) and operating costs (taxes, insurance, maintenance fees etc.).
Here's an example of the costs involved to purchase a property in London worth GBP1,061,250:
Amount in GBP (£)

Property price

1,061,250

Stamp duty
Ranges between 2-12% of purchase price

21,255 – 127,350

Brokerage fee
Ranges between 2-3% of purchase price, plus 20% value-added tax

25,506 - 38,204

Legal fee

5,000

Valuation fee

1,000

Total

1,114,011 – 1,232,804
The above figures are for illustration purposes only. This list of cost is not exhaustive and depends on the location and type of property.

Currency fluctuations matter because the value of your overseas property and rental income will vary based off its strength relative to the SGD. This means that the uncertainty of fluctuating exchange rates can seriously damage the value or income you can earn from the property.
For instance, if you're living in Singapore, your savings and income will be in SGD. If you plan to purchase a property in London for your child's university accommodation, the property will be valued in GBP. Should there a dramatic swing of GBP against SGD happens, capturing the current rate helps you safeguard against it.

Take time to read up on the local property laws. In Australia, for example, foreign buyers are only allowed to purchase a newly built property.
Beyond that, you will need to engage a reliable real estate agent and conveyancing lawyer to guide you through the procedures.

Explore loans such as DBS Overseas Property Financing to tap into the bank's overseas property expertise and competitive interest rates.
Doing so gives you the flexibility of not having all your existing funds tied up in your investment. It will also help minimise the risk of being exposed to currency fluctuations because monthly repayments pegged to a different currency will vary based off the foreign exchange rate.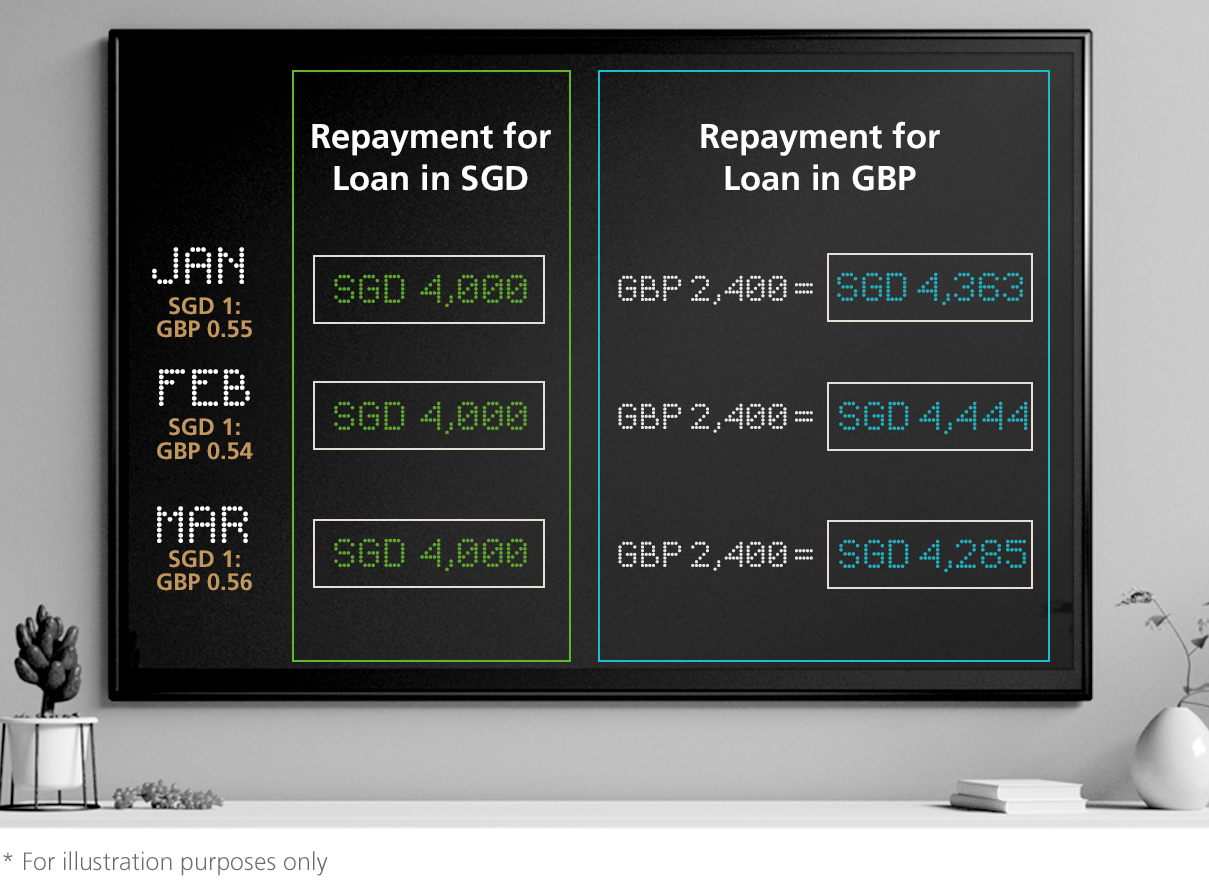 With DBS Overseas Property Financing , you can also have the choice to pay it in the overseas currency, if you've already set aside money in that currency.

In the short-term and long-term, an overseas property involves a significant level of commitment.
| Short-Term | Long-Term |
| --- | --- |
| Be prepared to set aside considerable time to look at the location and settle the paperwork and documentation. | It might take a significant amount of time to get the ideal returns on your property investment so be prepared to hold it for the long-term. |
Keep in mind that deciding on your property includes weighing various factors like the location and type of property. Not thinking it through could cause you to end up with the:
Right property in the wrong location
Wrong property in the right location
Wrong property in the wrong location
Having a clear picture of what you want to achieve from your overseas property investment and what it entails is fundamental to developing a strong strategy.
Disclaimers and Important Notice

This article is for information only and should not be relied upon as financial advice. Any views, opinions or recommendation expressed in this article does not take into account the specific investment objectives, financial situation or particular needs of any particular person. Before making any decision to buy, sell or hold any investment or insurance product, you should seek advice from a financial adviser regarding its suitability. This article is not intended for distribution to, or use by, any person or entity in any jurisdiction or country where such distribution or use would be contrary to law or regulation.