Be rewarded with up to S$120 cash rebate*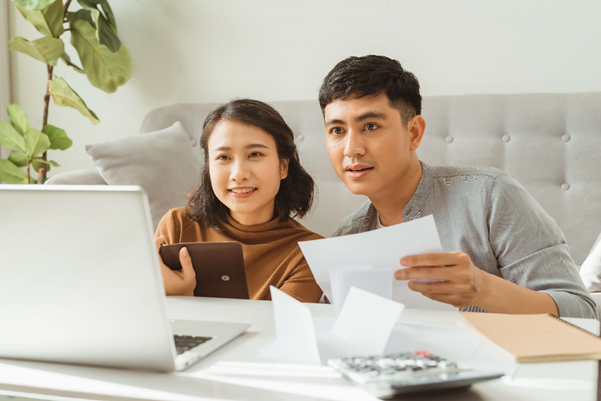 Maximise your rewards with DBS/POSB Credit Card(s)!
Here's how you can qualify:
Step 1:

Register now via DBS Paylah! app between 8 February to 28 February 2021

To register, log in to DBS PayLah! App.
Tap 'Rewards' at the bottom menu bar and tap 'Join Now' under 'DBS Bonus Cashback' promotion banner.
Upon registration, you will be eligible for both S$5 Cashback Promotion and 6.88% Cash Rebate Statement Balance Promotion with additional cash rebates of up to S$120

Step 2:

Receive 6.88% cash rebate* for any increase from your February 2021 Credit Card statement balance.
Here's an illustration on how to earn the 6.88% cash rebate during the promotion period:
Extract from February 2021 Credit Card Statement (for illustration purposes only)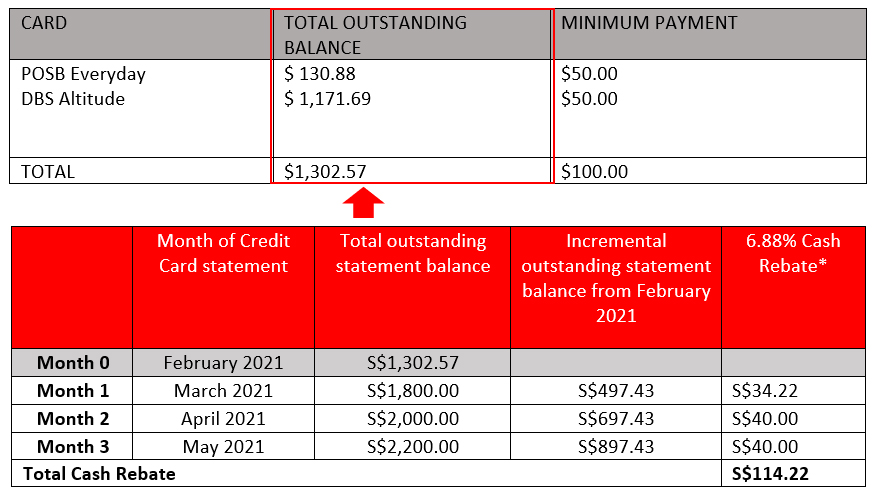 The cashback from this promotion is valid for any incremental outstanding balance for your March, April and May 2021 DBS/POSB Credit Card statement.
Start using your DBS/POSB Credit Card(s) today!
*Total cash rebate is capped at S$40 per month