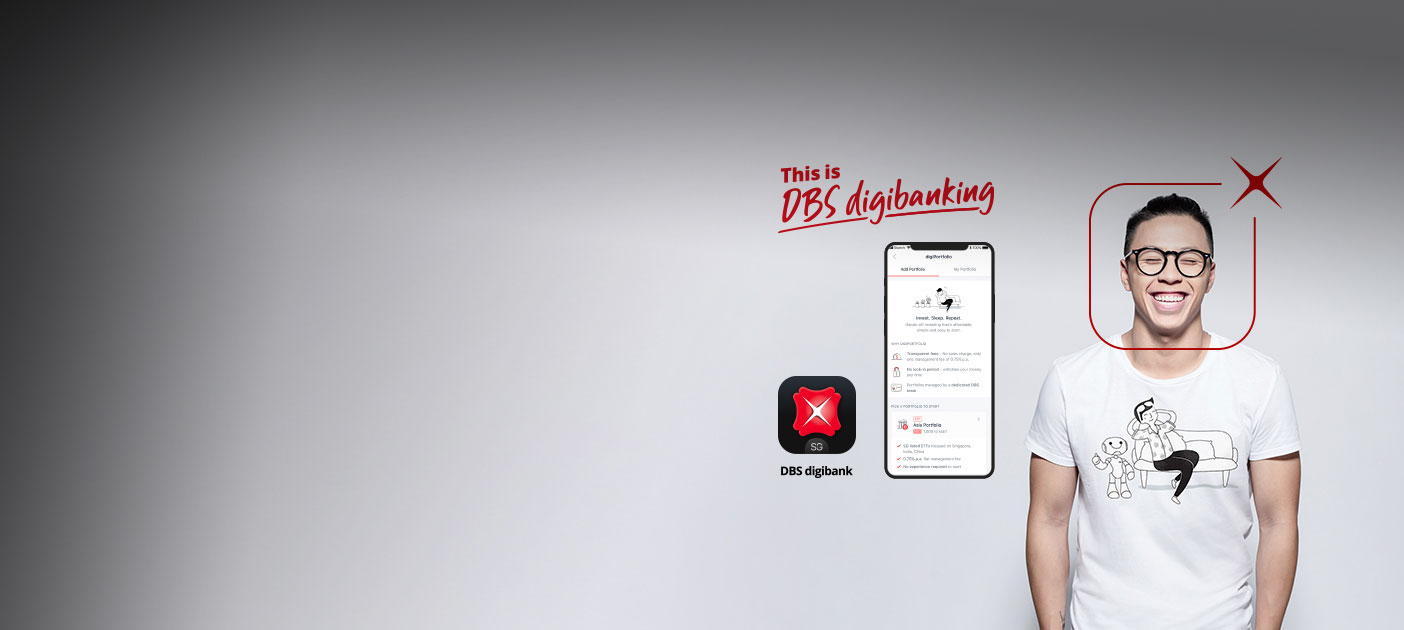 digiPortfolio on digibank
 
At a Glance

Easy to start
Start a portfolio with just S$100. Yes, that's not a typo.

No lock-in period
Withdraw your investment anytime without penalty. Your money is never tied down with digiPortfolio.

Earn up to 3.5% p.a. on your DBS Multiplier Account
when you invest minimum S$1,000 in digiPortfolio.
The only bank to recognise robo-advisor investments. Find out more

Leave it to our experts
You have no time to manage your portfolio. But we do. So let the DBS Investment Team do the monitoring for you. With their deep expertise, your money is in really good hands.

You're safe with DBS
Investing in digiPortfolio is investing directly with DBS. That's reassuring. And we ensure you have full transparency of your holdings and portfolio performance, just to put your mind at greater ease.
To find digiPortfolio on digibank app:
Simply select the invest tab and click on digiPortfolio
New to DBS? It's easy with digibankingNEW
You can open a personal Multi-Currency Account and get digibank access easily on DBS digibank!​
For foreigners, please prepare these required documents to open an account.
Download DBS digibank app now
 
What is digiPortfolio?
digiPortfolio is a hassle-free, ready-made investment portfolio that offers the perfect match of human expertise and robo-technology. With it, you have an instant, cost-effective way to grow and protect your wealth through regional or global diversification.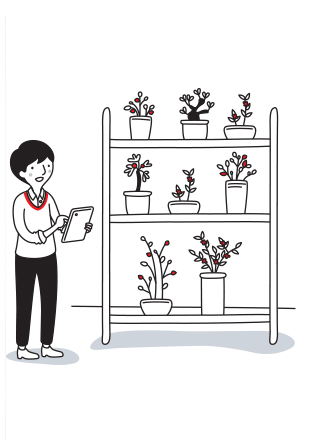 Built by human expertise
To create a product unlike others in the market, we tapped our elite team of portfolio managers, whose expertise was previously accessible only to investment sums of S$500,000 and above.

Besides carefully selecting exchange traded funds (ETFs) to create quality portfolios, the team monitors the market regularly, aligning digiPortfolio with our Chief Investment Office's views to ensure optimal asset allocation and portfolio resilience, and initiating rebalancing whenever necessary.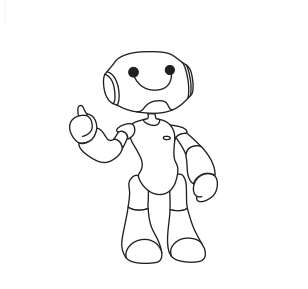 Powered by robo-technology
Nothing beats the speed of technology. So we use it to your advantage. digiPortfolio is coded to automate processes such as back-testing, rebalancing and monitoring. In doing so, we can deliver scale and efficiency, while giving every investor full transparency of trade activities.
 
Let us do the work for you
Invest, sleep, repeat. Investing should be that easy.
digiPortfolio is designed for you if you:
Want to invest simply and confidently
Don't have time to watch the market
Want experts to nurture your investment
Want a quick and easy way to diversify regionally or globally
Want to supplement other investments as part of your long-term strategy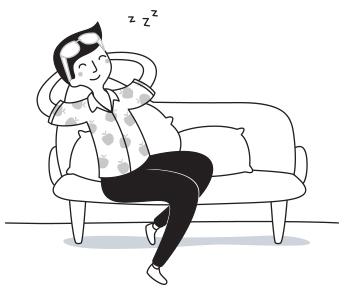 One small fee. Nothing more.
We removed all sales charges, platform fees and switching fees. So all you pay is one small, flat management fee of 0.25% - 0.75% p.a. for the team's experience and efforts to curate and manage the portfolios.
Portfolio Type
digiPortfolio SaveUp
(0.25% p.a.)
All other portfolios
(0.75% p.a.)
Portfolio Value
$1,000
$1,000
Management Fee
$2.50 a year
$7.50 a year
 
What portfolios can I choose from?
We understand that investors have unique preferences and digiPortfolio has 4 portfolios to cater to them.
New digiPortfolios to optimise savings
digiPortfolio SaveUp
Starting from SGD100
3 – 6 unit trusts, investing primarily in fixed income instruments
Conservative portfolio for investors seeking potentially better returns compared to regular deposits
0.25% p.a. flat management fee
New digiPortfolios to generate passive income
Income Portfolio
Starting from SGD/USD 1,000
Portfolio of equity and bond unit trusts, aiming to generate stable payout of 4% p.a. (paid quarterly)
Income focused portfolio for investors seeking regular income.
0.75% p.a. flat management fee
digiPortfolios to grow your wealth
Asia ETF based Portfolio
Global ETF based Portfolio

Starting from SGD1,000
Portfolio of SG listed ETFs, investing across Asia with a Singapore focus
No pre-qualifications necessary to invest
0.75% p.a. flat management fee

Starting from USD1,000
Portfolio of UK listed ETFs, investing globally.
0.75% p.a. flat management fees
 
How are the portfolios constructed and managed?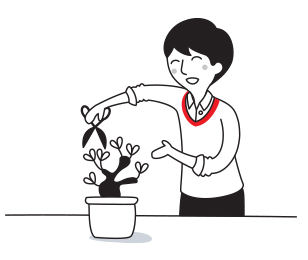 Every portfolio offered to you has gone through meticulous screening and selection by the DBS Investment Team.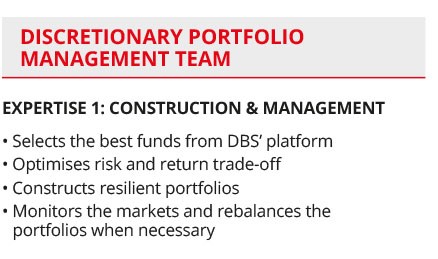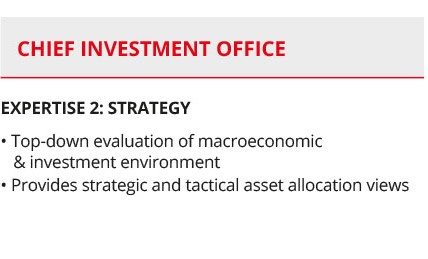 How to get started
For existing digiPortfolio customers
To find digiPortfolio on digibank app:
Simply select the invest tab and click on digiPortfolio
New to DBS? It's easy with digibankingNEW
You can open a personal Multi-Currency Account and get digibank access easily on DBS digibank!​
For foreigners, please prepare these required documents to open an account.
Download DBS digibank app now
 
FAQs
Most Frequently Asked Questions
Buy, Withdraw, Top-Up and Close portfolios
digiPortfolio Management Fees
Calculation of Management Fees:
| Portfolio Type | Asia Portfolio (0.75% p.a.) | Global Portfolio (0.75% p.a.) |
| --- | --- | --- |
| Management Fee | S$7.50 a year for a portfolio value of S$1,000 | US$7.50 a year for a portfolio value of US$1,000 |
---
There is only one fee.
Based on the portfolio value, the annual management fee is at 0.75% p.a. for both the Asia Portfolio and Global Portfolio. There are no other sales charges, platform fees, switching fees, withdrawal fees or closure fees.)
This management fee goes towards the research, investment strategy, market monitoring and rebalancing of the digiPortfolio and is charged once a year, or at the time of portfolio closure.
digiPortfolio Investment Strategy
digiPortfolio vs Robo-Advisors
Many robo-advisors in Singapore are stand-alone fintech companies with limited market capital, or part of the brokerage platforms of banks, which are separate from the full suite of banking products and services.
digiPortfolio is created and delivered by the Safest Bank in Asia and Best Digital Bank Globally. View Awards & Accolades.
DBS Bank also enjoys the highest credit ratings from the three top credit rating agencies in the world. digiPortfolio's investment process is completely integrated into the bank's secure systems so you have peace of mind knowing you are not being redirected to a third-party platform to transact. This also affords greater convenience as your internet banking login details are the only credentials needed to start investing
---
Robo-advisors are digital platforms driven by algorithms that provide automated financial planning services with little or no human supervision. A typical robo-advisor collects information from clients through an online survey, and then uses the data to offer advice and/or automatically invest client assets.
 
Important information
In all other jurisdictions where the DBS/POSB iBanking website(s) is/are accessible by its residents or entities, it is intended for use by corporate, institutional, professional, wholesale and other qualified investors in accordance with the laws and regulations of such jurisdictions.
The material and information contained herein is for general circulation only and does not have regard to specific objectives, financial situation and particular needs of any specific investor individual and/or entity (collectively referred to as investor), wherever situated. The material and information contained herein does not constitute an offer, invitation, recommendation or solicitation of any action based upon it and should not be viewed as identifying or suggesting all risks, direct or indirect, that may be associated with any investment decision. Prospective investors should seek advice from a financial adviser regarding the suitability of the product before making a commitment to purchase the product. In the event that the prospective investor chooses not to seek such advice, he/she/they should carefully consider whether an investment in the said securities is suitable for them in light of their own circumstances, financial resources and entire investment programme.
We wish to inform you that the digiPortfolio Terms and Conditions have been updated and will take effect from 5 March 2021.
Thank you. Your feedback will help us serve you better.
Was this information useful?
That's great to hear. Anything you'd like to add?
We're sorry to hear that. How can we do better?
Enter only letters, numbers or @!$-(),.