Exclusive DBS Personal Loan and Balance Transfer offers
Exclusive DBS Personal Loan and Balance Transfer offers for AXS users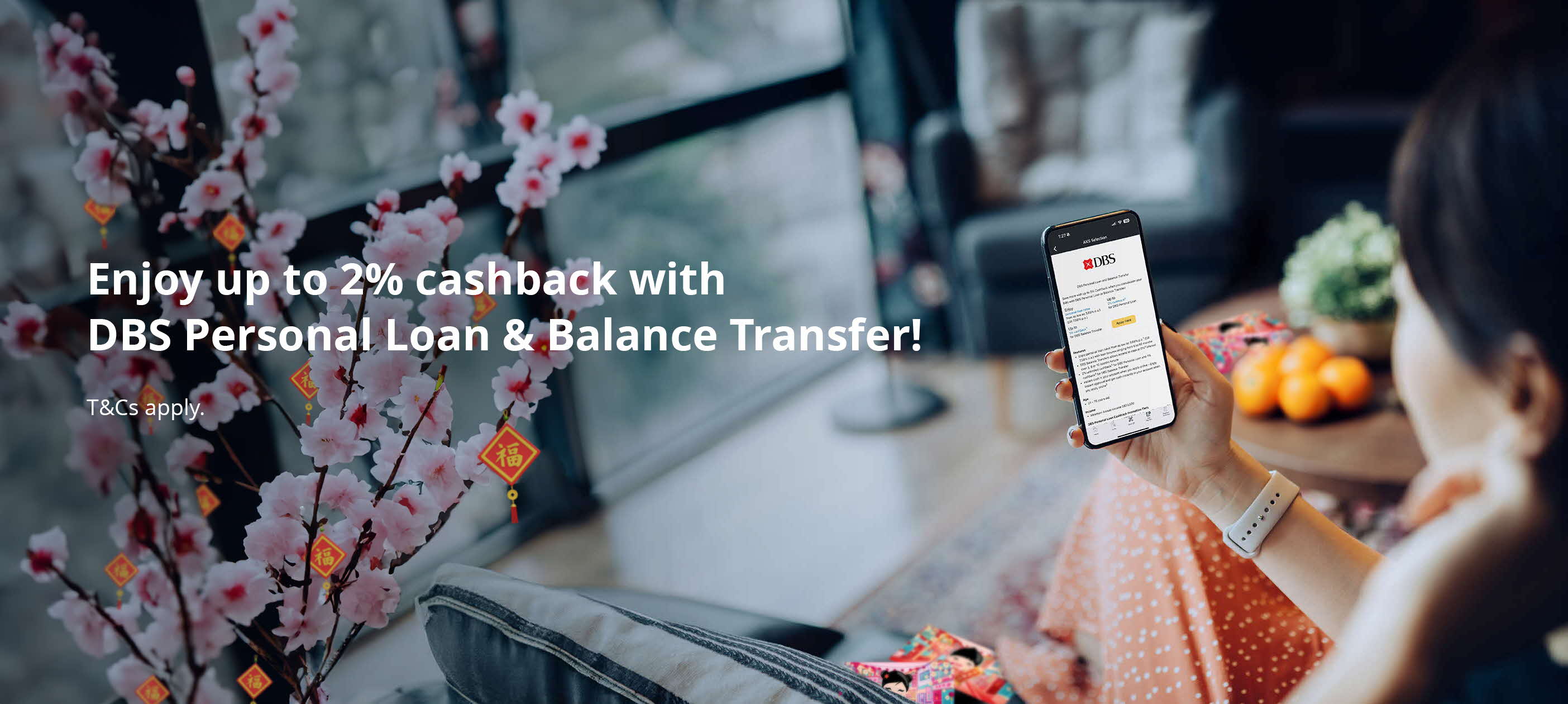 Enjoy exclusive offers for AXS users

Enjoy rates from as low as 3.88% p.a. (EIR 7.56% p.a.) and loan tenures ranging from 6 month to 5 years

Apply online with promo code DBSAXS and receive up to 2% unlimited cashback (valid for loan amount of S$10,000 and above). Terms and conditions apply.

Access short term funds at 0% interest rates up to 12 months with DBS Balance Transfer.
Apply online with promo code: DBSAXS
Promotion Terms and Conditions apply.
Promotion ends 31st March 2023.