Placing a trade on DBS Vickers Online
Placing an online trade order on the DBS Vickers Online Trading platform is simple, intuitive and fast.

Part of: Guides > Your Guide to DBS Vickers Online Trading Account

Place a trade in 3 simple steps:
Step 1: Decide on settlement mode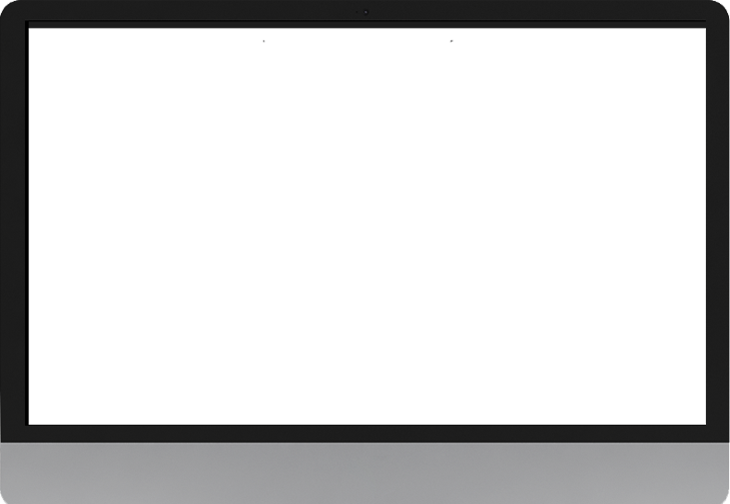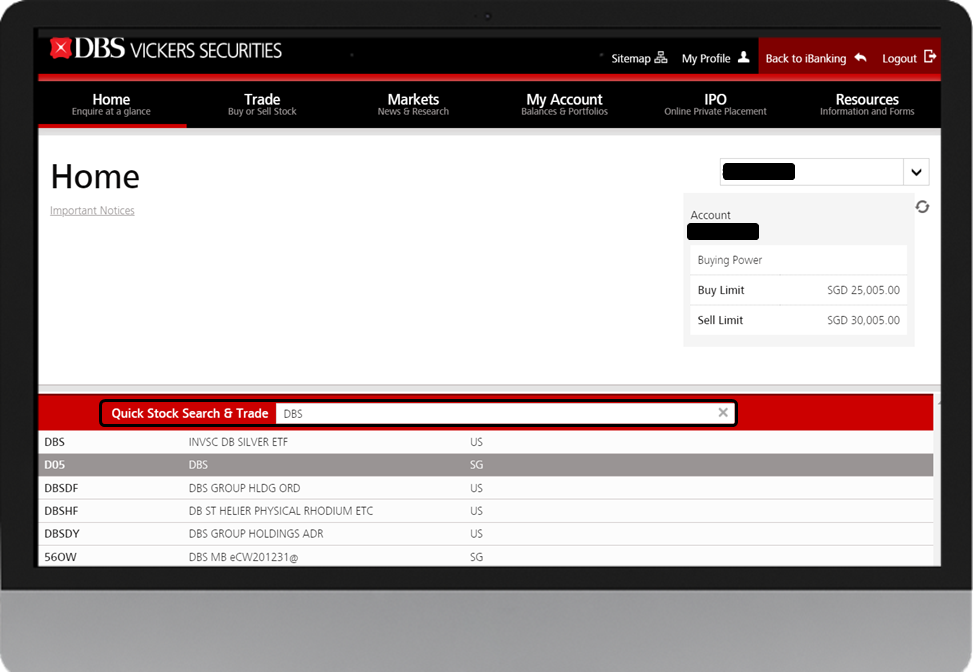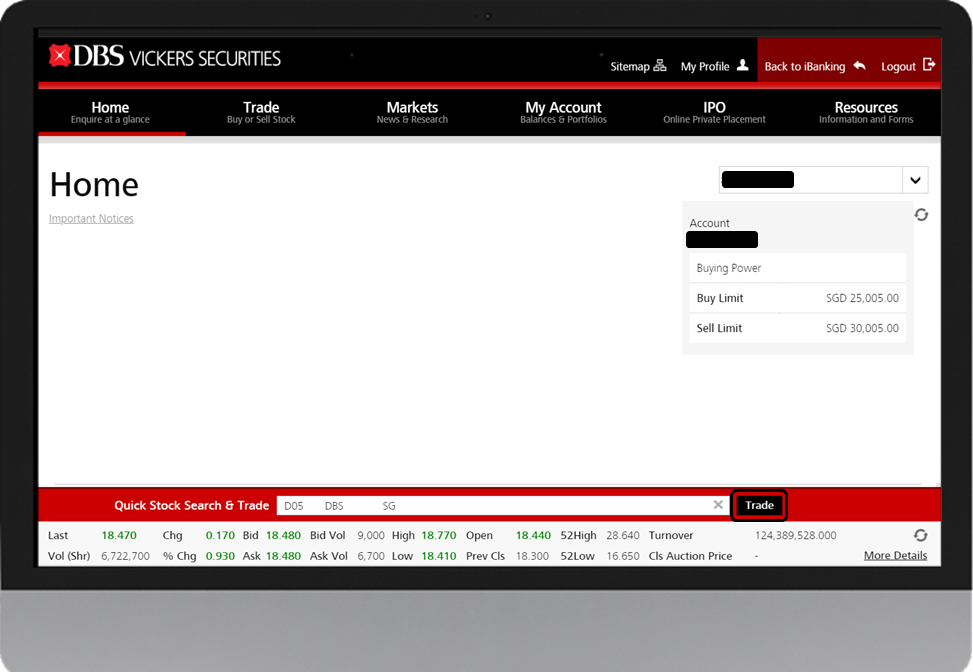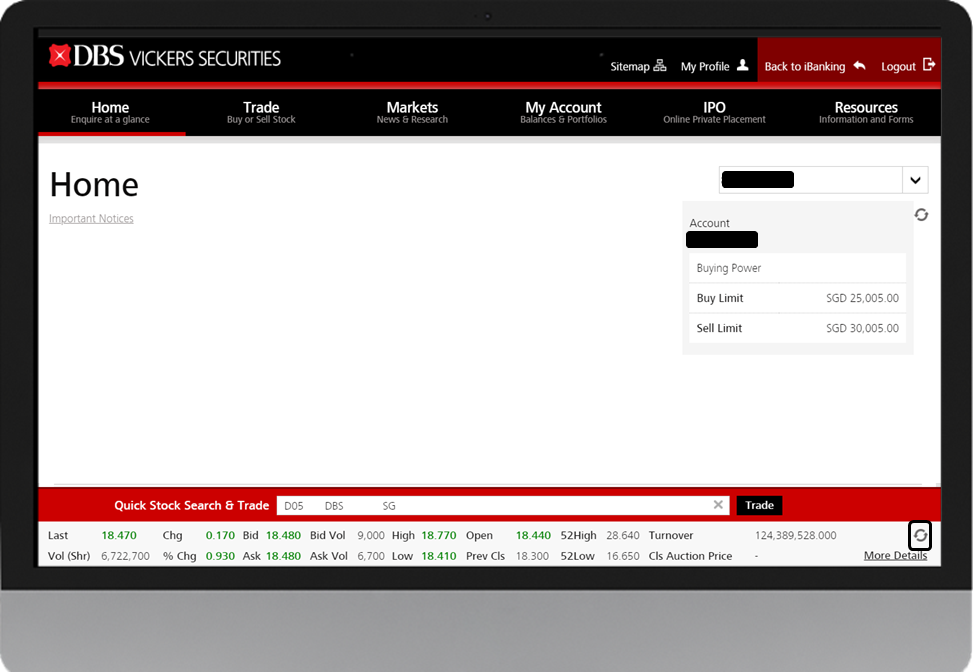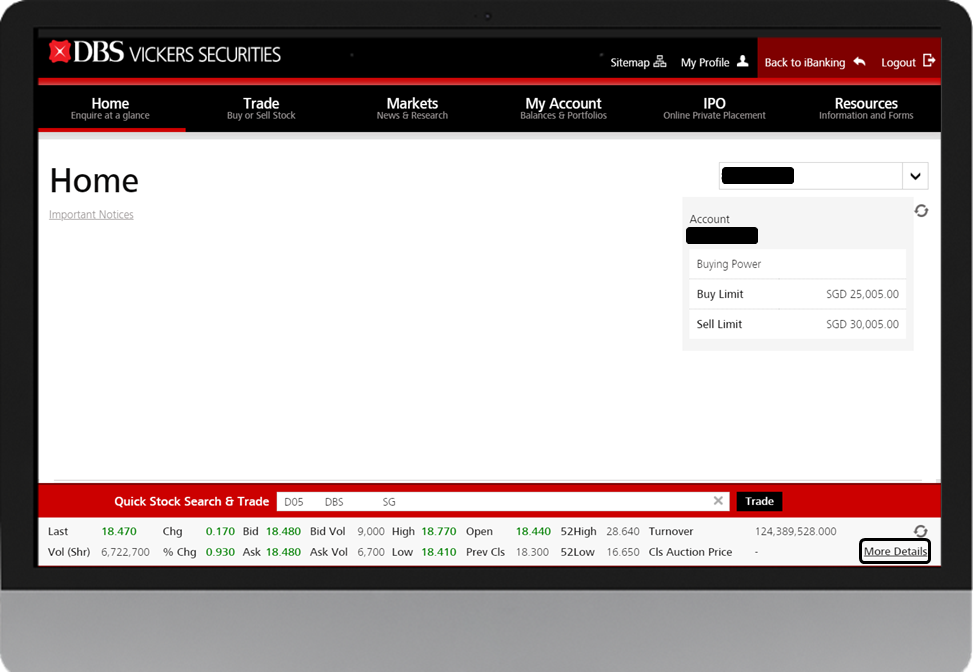 DBS Vickers Online Trading Platform
Steps to search/view stock details and place trade.
Click on the numbers to view screens.
Enter the stock symbol/name and click on symbol to bring up market information about the share counter.
Click on Trade to place a trade.
Click on refresh symbol to refresh stock data.
Click on More Details to access overview details of the stock.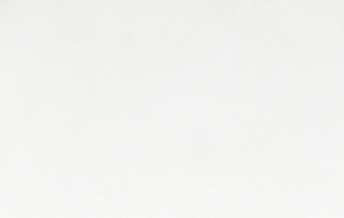 Step 3: Enter order details and submit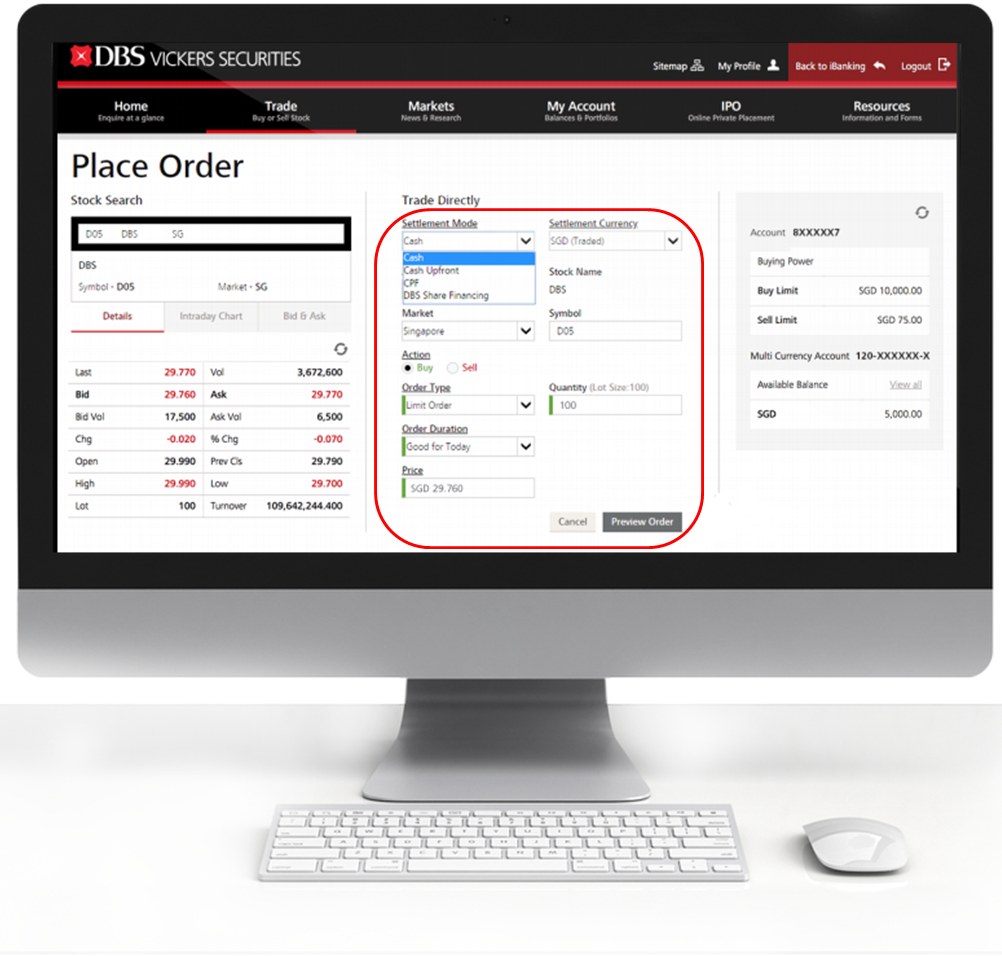 Select preferred Settlement Mode from drop down list.
Enter order Quantity and depending on your order type, the Price. The default order type is for limit order and good for today. For more details on order type and duration click here.
Select Preview Order to proceed.
Order Preview page displays a summary of the order details. Check and verify the details of the order and click on Confirm Order to submit.
To check status of your order, click Trade and select Order Status.
---
Was this article helpful?
Thanks for your feedback!
We'll continue to work towards serving you better.
---