Guide to Disrupting Automotive
Whether it is the emergence of driverless cars or taxi hailing apps, there is a sense that the future of the transport industry is being written right now. The creativity spreading throughout the auto sector is disrupting all its segments by players big and small - Taxi operators, car rental companies and car dealers in Singapore have all been put on notice.
This report aims to help SMEs and innovative startups make sense of these changes in the emerging world of transportation and the future of automotive technology.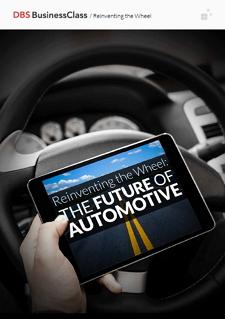 What's in this guide?
In High Gear: Disruptive Trends & Opportunities
Faster, Higher, Stronger: The High-Tech cars driving into the Future