Electronics Disrupt Guide
Today, a new generation of digital technologies is keeping Asia's electronics manufacturers and innovators busy as they work to meet rising demand for their ideas and products. Within an Industry 4.0 environment, there is also an increasing race to "smarten" factories to keep up.  Download the guide for exclusive insights to the trends and tech that is powering the electronics industry.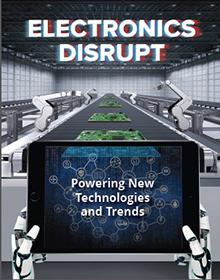 What's in this guide?
Industry Overview
Upcoming Trends
Special Feature: Industry Tour
Expert Insights
Precision Support For Your Business