Investors mull continued talks over US stimulus and fresh restrictions over virus resurgence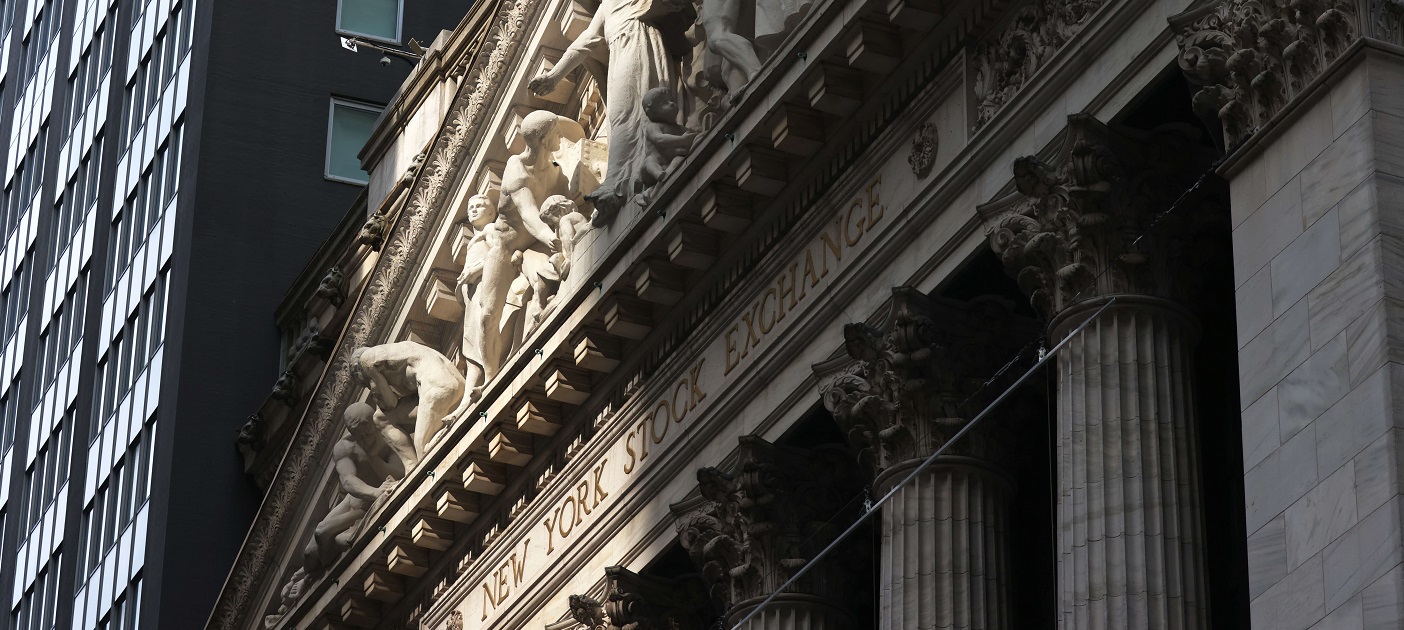 Photo credit: AFP Photo
US
Asia stocks and US futures were mixed Friday (16 October) as investors mulled continued talks over US stimulus and the economic impact of fresh restrictions against the resurgent coronavirus in some parts of the world.
US President Donald Trump said he is willing to go beyond the USD1.8t offer for relief that has already been offered, but Senate Majority Leader Mitch McConnell rejected that. Earlier, small-cap shares pushed higher while the Nasdaq underperformed. Elsewhere, Treasuries and the dollar were steady, while crude oil ticked lower.
With fresh US stimulus remaining elusive for now, investors are monitoring clampdowns in Europe's biggest cities as concern grows that measures aimed at containing the virus's spread could cause more damage to a fragile global recovery. Data showed an unexpected surge in US jobless claims to the highest since August – a troubling sign for a labour market whose recovery was already slowing.
Friday brings the expiry of options contracts on US equities, indices, and exchange-traded funds, lifting the chances for intraday volatility. – Bloomberg News.
The S&P 500 Index fell 0.15% to 3,483.34 on Thursday, the Dow Jones Industrial Average remained little changed at 28,494.20, and the Nasdaq Composite Index dropped 0.47% to 11,713.87.
EUROPE
Londoners will be banned from mixing with other households indoors and Paris is set for a curfew, as France and other countries post record infections, leaving leaders across Europe struggling to get the virus under control.
Prime Minister Boris Johnson's government mandated tighter restrictions in the UK capital starting this weekend, while French President Emmanuel Macron will confine residents of nine of the country's biggest cities to their homes between 9:00 pm and 6:00 am for four weeks from Saturday (17 October). France reported a record 30,621 new positive test results on Thursday.
German, Italian, and Irish daily infections also hit a record on Thursday and Spain recorded the most new cases since April. While France is imposing curfews, German Chancellor Angela Merkel implored citizens to abide by distancing rules and avoid groups, and the varied approaches around Europe to deal have caused confusion and stoked unrest amid the pandemic-weary public.
Leaders have little recourse but to tell people to knuckle down. Johnson was adamant he did not want a second lockdown but now the prospect of a so-called "circuit breaker" with schools closed for two weeks is in the air. From midnight on Friday, millions of residents in the UK capital will not be able to socialise with other households behind closed doors, including in pubs and restaurants.
This latest development comes as Germany, Italy, Austria, and the Czech Republic all reported record increases in cases, and London approached an average of 100 infections per 100,000 people.
European authorities are grappling with how to devise targeted strategies that slow the spread of the disease without resorting to the kind of broad national lockdowns which decimated economic activity in the second quarter.
European infections began a resurgence in the late summer, fuelled by returning travellers and young partygoers. Local family, work, and social gatherings have since spurred further contagion. On Thursday, Germany declared that that all of continental France, the entire Netherlands, and all of Slovenia will be considered a coronavirus risk area from 17 October onwards.
Italian Prime Minister Giuseppe Conte warned that the nation will "be in trouble again" if the rising trend persists and for the first time declined to rule out a new nationwide lockdown. In the Naples area, authorities signed a decree ordering schools to close until 30 October, newspaper Corriere della Sera reported. The decree also bans parties, with guests from different households. – Bloomberg News.
The Stoxx Europe 600 Index closed 2.08% lower at 362.91.
JAPAN
Asia's largest retailer Fast Retailing Co Ltd sees profits growing slightly beyond analysts' expectations this fiscal year, driven by a robust recovery from the COVID-19 pandemic in the Uniqlo owner's key China and Japan markets.
Operating profit will probably be JPY245b (USD2.3b) for the year through August 2021, the Japanese company said in a statement Thursday (15 October). That compares with the average analyst estimate of JPY242.4b compiled by Bloomberg. Sales are seen at JPY2.2t, roughly in line with average analyst expectations of JPY2.28t.
While operating profit for the year just ended fell 42% and revenue declined 12%, Fast Retailing's projections for 2021 represent a return to pre-pandemic levels. The company said revenue will continue to decline in the first half due to the pandemic, with a recovery kicking in after that.
Retailers have been reeling as COVID-19 upends shopping habits. Fewer people are venturing outside amid lockdowns and fear of crowds, while shoppers are tightening purse strings amid job losses and economic upheaval. Apparel retailers from Brooks Brothers to J Crew have filed for bankruptcy protection, though some brands are weathering the storm better thanks to heavy e-Commerce traffic.
Analysts say Fast Retailing is in a position to recover faster compared with its global peers, with its geographic focus on Asia, where coronavirus cases are more subdued at present, and its emphasis on affordable, basic clothing suitable for working from home.
Investors are already betting on Fast Retailing's ability to recover. The company's stock has bounced back from a March low, closing at a record high on Thursday before earnings were announced. Hennes & Mauritz AB and Zara operator Inditex's shares are both down more than 15% for the year.
Fast Retailing is seeing business improve in China at a faster pace than expected, as the economy reopens and coronavirus outbreaks remain largely under control. The company said Uniqlo's revenue in China, where it has almost 800 stores, will be strong in 2021, including double-digit growth in e-Commerce.
Uniqlo's merchandising focus on casual and functional basic wear continues to draw customers. The brand also scored a win as it adapted its AIRism breathable fabric to make face masks, creating a buzz and drawing customers back to stores in Japan after a state of emergency was lifted. Uniqlo Japan's operating profit rose for the year, while same-store sales have increased every month since June compared to a year ago.
Although Fast Retailing has been investing heavily into its e-Commerce operations, its long supply chain – which has the company placing orders for goods up to a year before they hit shelves – could be a challenge amid uncertainty over how long the pandemic will go on. – Bloomberg News.
The Nikkei 225 Index opened 0.11% lower at 23,480.52 on Friday, adding to Thursday's 0.51% slide to 23,507.23.
Note: All views expressed are current as at the stated date of publication

GENERAL DISCLOSURE/DISCLAIMER
This information herein is published by DBS Bank Ltd. ("DBS Bank") and is for information only. This publication is intended for DBS Bank and its subsidiaries or affiliates (collectively "DBS") and clients to whom it has been delivered and may not be reproduced, transmitted or communicated to any other person without the prior written permission of DBS Bank.
This publication is not and does not constitute or form part of any offer, recommendation, invitation or solicitation to you to subscribe to or to enter into any transaction as described, nor is it calculated to invite or permit the making of offers to the public to subscribe to or enter into any transaction for cash or other consideration and should not be viewed as such.
The information herein may be incomplete or condensed and it may not include a number of terms and provisions nor does it identify or define all or any of the risks associated to any actual transaction. Any terms, conditions and opinions contained herein may have been obtained from various sources and neither DBS nor any of their respective directors or employees (collectively the "DBS Group") make any warranty, expressed or implied, as to its accuracy or completeness and thus assume no responsibility of it. The information herein may be subject to further revision, verification and updating and DBS Group undertakes no responsibility thereof.
All figures and amounts stated are for illustration purposes only and shall not bind DBS Group. This publication does not have regard to the specific investment objectives, financial situation or particular needs of any specific person. Before entering into any transaction to purchase any product mentioned in this publication, you should take steps to ensure that you understand the transaction and has made an independent assessment of the appropriateness of the transaction in light of your own objectives and circumstances. In particular, you should read all the relevant documentation pertaining to the product and may wish to seek advice from a financial or other professional adviser or make such independent investigations as you consider necessary or appropriate for such purposes. If you choose not to do so, you should consider carefully whether any product mentioned in this publication is suitable for you. DBS Group does not act as an adviser and assumes no fiduciary responsibility or liability for any consequences, financial or otherwise, arising from any arrangement or entrance into any transaction in reliance on the information contained herein. In order to build your own independent analysis of any transaction and its consequences, you should consult your own independent financial, accounting, tax, legal or other competent professional advisors as you deem appropriate to ensure that any assessment you make is suitable for you in light of your own financial, accounting, tax, and legal constraints and objectives without relying in any way on DBS Group or any position which DBS Group might have expressed in this document or orally to you in the discussion.
If this publication has been distributed by electronic transmission, such as e-mail, then such transmission cannot be guaranteed to be secure or error-free as information could be intercepted, corrupted, lost, destroyed, arrive late or incomplete, or contain viruses. The sender therefore does not accept liability for any errors or omissions in the contents of the Information, which may arise as a result of electronic transmission. If verification is required, please request for a hard-copy version.
This publication is not directed to, or intended for distribution to or use by, any person or entity who is a citizen or resident of or located in any locality, state, country or other jurisdiction where such distribution, publication, availability or use would be contrary to law or regulation.

Singapore: This publication is distributed by DBS Bank Ltd (Company Regn. No. 196800306E) ("DBS") which is an Exempt Financial Adviser as defined in the Financial Advisers Act and regulated by the Monetary Authority of Singapore (the "MAS").