The US economy may be slowing on the margin, but sales, wages, and home purchases remain strong. Nonetheless, slowdown beckons during the coming quarters.
Savings have gone back to pre-pandemic levels; more draw-down to support consumption is unlikely

Higher interest rates are unhelpful for financing home and durable purchases

High inflation has dampened sentiments

Strong dollar will sap company earnings

We find contrasting upside in Asia's export and tourism-dependent economies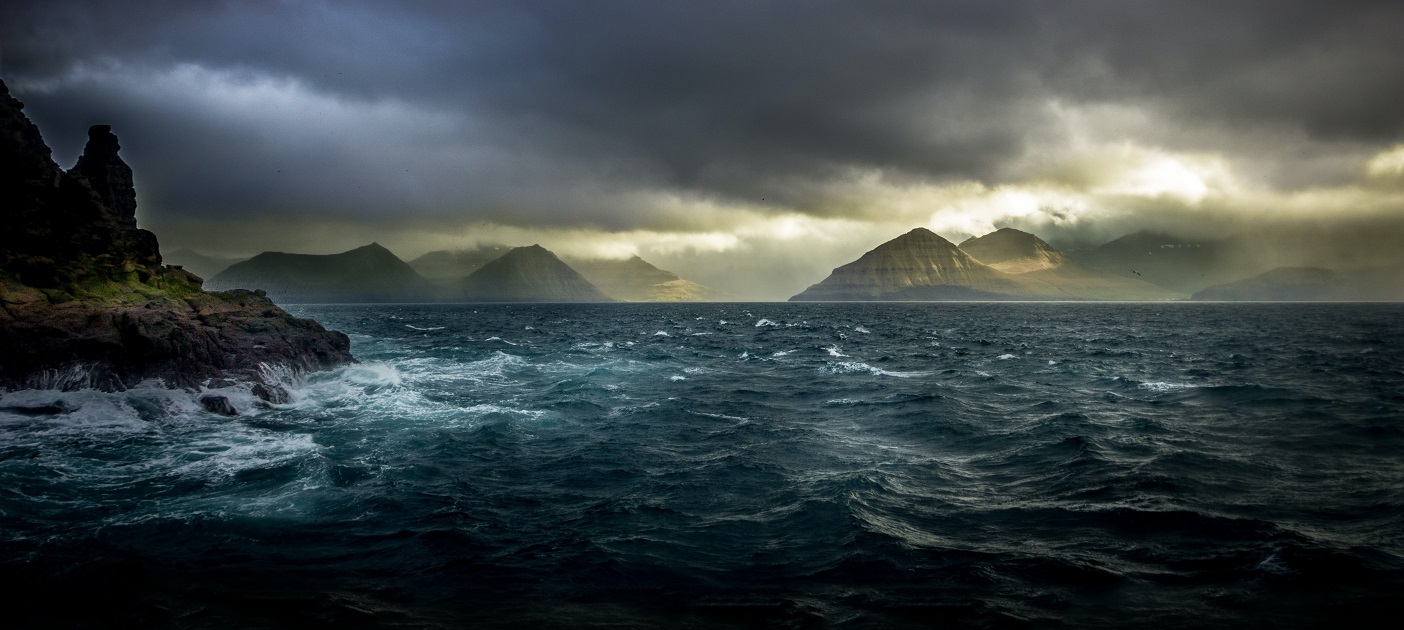 Photo credit: Unsplash Photo
Commentary: Choppy waters

Interest rates may be up, Q122 GDP may have been characterised by a small sequential contraction, and the confluence of high inflation and the war in Ukraine may have dampened sentiments, but US consumers are not daunted, at least not yet. The job market is tight, unemployment is down sharply, labour force participation rate is improving, and wages are rising robustly. The housing market, despite a sharp rise in mortgage rates, remains benign.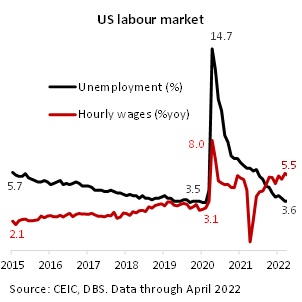 But the going is to about to get tougher, we're afraid. Firstly, recent consumption strength was helped by a drawn-down of personal savings, which itself had been boosted by government transfers in 2020-21, This dynamic has largely run its course. At the end of March, US consumers' personal savings rate was down to 6.2%, reversing the entire bump experienced over the past two years. Between high inflation offsetting nominal wage gains and declining financial buffers, consumption growth may well stall.

Secondly, interest rates are rising, which cannot help financing needed for mortgages or durable goods purchases. One can argue that households' net debt is negligible, that banks have plenty of liquidity, and exposure do variable rates is modest, but the fact remains that higher cost of financing is unhelpful for the consumption outlook.

Thirdly, high cost of food and fuel is bound to dampen consumption sentiment. US consumer confidence index has been declining steadily since April 2021, which would end up softening actual consumption sooner than later.

Finally, the 8.5% appreciation of the US dollar index so far this year will have a negative impact on the earnings of US companies. With about a third of the earnings of S&P500 companies coming from overseas sales, the US dollar's sizeable strength would begin eating into their financial performance, subtracting momentum from the labour market.

Add to this (i) uncertainty around the war in Ukraine, (ii) the lack of fiscal support this year, and (iii) concerns around China slowdown, US households and businesses are entering choppy waters for the rest of 2022, in our view.

Is there anywhere to look for solace given the challenging US outlook? From a valuation perspective, Asia looks attractive, in our view. Commodity exporters like Australia, Malaysia, and Indonesia, and tourism-dependent Thailand and Vietnam have favourable prospects, while the many export-oriented economies in the region will benefit from their currencies weakening against the soaring dollar. As for China, it looks gloomy presently, but we are sure that many supportive monetary, fiscal, and structural measures are in the pipeline. Of course, Asian economies, like others, will have to deal with rising inflation and rates this year, but their strong exports base and re-opening dynamic from the pandemic-lockdown are likely to be strong mitigants.

To read the full report, click here to Download the PDF.




Subscribe here to receive our economics & macro strategy materials.
To unsubscribe, please click here.
Disclaimers and Important Notices
GENERAL DISCLOSURE/ DISCLAIMER (For Macroeconomics, Currencies, Interest Rates)

The information herein is published by DBS Bank Ltd and/or DBS Bank (Hong Kong) Limited (each and/or collectively, the "Company"). This report is intended for "Accredited Investors" and "Institutional Investors" (defined under the Financial Advisers Act and Securities and Futures Act of Singapore, and their subsidiary legislation), as well as "Professional Investors" (defined under the Securities and Futures Ordinance of Hong Kong) only. It is based on information obtained from sources believed to be reliable, but the Company does not make any representation or warranty, express or implied, as to its accuracy, completeness, timeliness or correctness for any particular purpose. Opinions expressed are subject to change without notice. This research is prepared for general circulation. Any recommendation contained herein does not have regard to the specific investment objectives, financial situation and the particular needs of any specific addressee. The information herein is published for the information of addressees only and is not to be taken in substitution for the exercise of judgement by addressees, who should obtain separate legal or financial advice. The Company, or any of its related companies or any individuals connected with the group accepts no liability for any direct, special, indirect, consequential, incidental damages or any other loss or damages of any kind arising from any use of the information herein (including any error, omission or misstatement herein, negligent or otherwise) or further communication thereof, even if the Company or any other person has been advised of the possibility thereof. The information herein is not to be construed as an offer or a solicitation of an offer to buy or sell any securities, futures, options or other financial instruments or to provide any investment advice or services. The Company and its associates, their directors, officers and/or employees may have positions or other interests in, and may effect transactions in securities mentioned herein and may also perform or seek to perform broking, investment banking and other banking or financial services for these companies. The information herein is not directed to, or intended for distribution to or use by, any person or entity that is a citizen or resident of or located in any locality, state, country, or other jurisdiction (including but not limited to citizens or residents of the United States of America) where such distribution, publication, availability or use would be contrary to law or regulation. The information is not an offer to sell or the solicitation of an offer to buy any security in any jurisdiction (including but not limited to the United States of America) where such an offer or solicitation would be contrary to law or regulation.

This report is distributed in Singapore by DBS Bank Ltd (Company Regn. No. 196800306E) which is Exempt Financial Advisers as defined in the Financial Advisers Act and regulated by the Monetary Authority of Singapore. DBS Bank Ltd may distribute reports produced by its respective foreign entities, affiliates or other foreign research houses pursuant to an arrangement under Regulation 32C of the Financial Advisers Regulations. Singapore recipients should contact DBS Bank Ltd at 65-6878-8888 for matters arising from, or in connection with the report.

This report has been prepared by a personnel of DBS Bank Ltd who is not licensed by the Hong Kong Securities and Futures Commission to carry on the regulated activity of advising on securities in Hong Kong pursuant to the Securities and Futures Ordinance (Chapter 571 of the Laws of Hong Kong). This report is being distributed in Hong Kong by DBS Bank Ltd, DBS Bank (Hong Kong) Limited and DBS Vickers (Hong Kong) Limited.

DBS Bank Ltd., 12 Marina Boulevard, Marina Bay Financial Centre Tower 3, Singapore 018982. Tel: 65-6878-8888. Company Registration No. 196800306E.

DBS Bank Ltd., Hong Kong Branch, a company incorporated in Singapore with limited liability. 18th Floor, The Center, 99 Queen's Road Central, Central, Hong Kong SAR.

DBS Bank (Hong Kong) Limited, a company incorporated in Hong Kong with limited liability. 11th Floor, The Center, 99 Queen's Road Central, Central, Hong Kong SAR.

Virtual currencies are highly speculative digital "virtual commodities", and are not currencies. It is not a financial product approved by the Taiwan Financial Supervisory Commission, and the safeguards of the existing investor protection regime does not apply. The prices of virtual currencies may fluctuate greatly, and the investment risk is high. Before engaging in such transactions, the investor should carefully assess the risks, and seek its own independent advice.