We reassess Japan's growth outlook in the context of a new government and the lifting of Covid state of emergency.
The broad direction of LDP policies is expected to continue

A sizeable supplementary budget focusing on household support is likely to be unveiled soon

Consumption is poised for a moderate recovery, driven by pent-up demand

We maintain GDP growth forecast at 2.2% for 2021 and raise it modestly to 2.0% for 2022

The BOJ will still lag the Fed in withdrawing monetary stimulus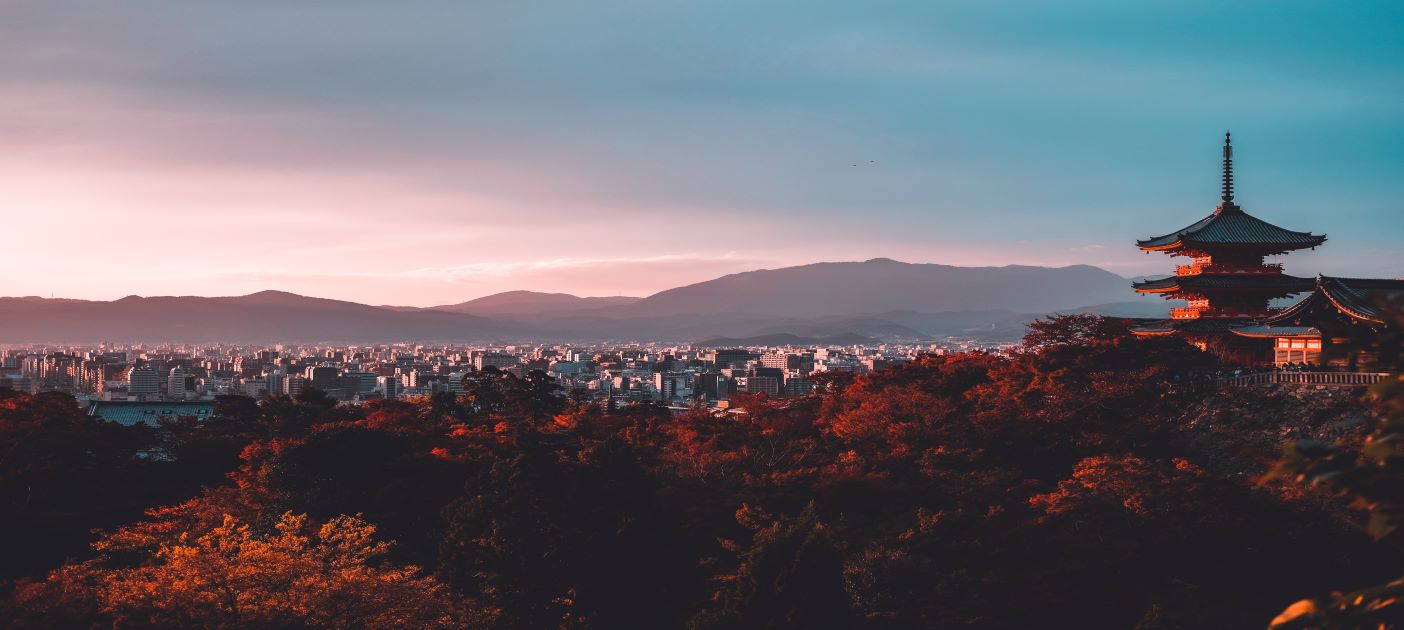 Photo credit: Unsplash
A new government
Fumio Kishida was elected as the ruling Liberal Democratic Party's new president on 29 September. This virtually ensures that he will be appointed as Japan's new prime minister when the parliament holds an extraordinary session on 4 October. The appointment of a new leader also paves the way for the LDP and its coalition to win enough votes at the general election in November to stay in power.

The broad direction of LDP policies that Abe and Suga have pursued in the past nine years is expected to continue under Kishida's government. These include the ultra-accommodative monetary policy, flexible fiscal policy, decarbonization, digitalization, promotion of free trade, among others.

Kishida has openly said that Japan should maintain ultra-low interest rates for the time being and deploy a fiscal stimulus package worth more than JPY30tn (5.5% of GDP) to revive the economy. His government is likely to unveil a supplementary budget in the next few weeks, before announcing the general election in late-October. This will be the fourth Covid stimulus package since last year and the first for this year. To cushion the impact of the Covid pandemic, Suga's government implemented three stimulus packages totalling JPY308tn in 2020, including JPY77tn funding through the supplementary budgets.

Kishida has also said during the election campaign that Japan needs a new type of capitalism to address the income disparity caused by the pandemic. Measures aimed to expand support for social welfare and increase household disposable incomes could be expected in the upcoming supplementary budget and next year's general budget.

Lifting of Covid state of emergency

On a separate note, Japan has lifted the Covid state of emergency covering 19 prefectures and the quasi-state of emergency in other areas, starting from 30 September. This is the first time since April that none of the country's total 47 prefectures is under a state of emergency or quasi-state of emergency. The number of new Covid cases in Japan has fallen to 2k per day since late-September, sharply down from the peak of 20k in August. Meanwhile, vaccination has gathered pace significantly. The share of the population that received at least one vaccine dose has risen to 69% this week, while that fully vaccinated has also risen to 58%. These have exceeded the 64% and 55% in the US.

As a state of emergency was repeatedly declared this year, consumption recovery was postponed. The retail and recreation activities captured by Google mobility data exhibited a W-shaped pattern through Jan-Sep. Private consumption expenditures under the GDP account barely grew in 1H, after contracting 5.8% in 2020. A long-awaited recovery in consumption, aided by pent-up demand, could be expected in the coming months.

Nonetheless, a new wave of infections after the loosening of restriction measures remains possible, given the heightened transmissibility of the Delta variant, vaccination rate below 80%, and risk of breakthrough infections. Should strains re-emerge in the healthcare system, the government would re-tighten measures to contain infections. It remains too early to expect a strong and sustainable recovery in consumer spending in the quarters ahead.

Implications for forecasts

Additional fiscal stimulus and the lifting of Covid state of emergency provide support for the near-term domestic growth outlook. On the other hand, external environment is deteriorating, in the context of China's slowdown, supply chain disruptions in ASEAN, and the continuation of global chip shortage. Japan's exports growth slowed notably to 26.2% YoY in August from 37.0% in July, dragged by weaker demand from China, ASEAN and the US. Toyota announced to slash its global production by 40% in September, citing the shortage of chips and other auto parts. Uniqlo's parent company Fast Retailing also reported delays in its clothing release, due to the shortage of workers in the lockdown areas in Vietnam.

Considering the improved outlook for domestic demand and weakening outlook for exports in 4Q, we are keeping the 2021 GDP growth forecast unchanged at 2.2%. We are raising the 2022 growth forecast to 2.0% (from 1.5%), in the view that domestic recovery momentum will carry forward into 1Q22 and external environment will gradually stabilise.

Two years of 2% growth will still be insufficient to recoup the 4.6% GDP loss incurred in 2020. Output gap will remain slightly negative and underlying inflation pressure should remain subdued. Accordingly, we continue to expect the Bank of Japan to maintain an accommodative policy stance through 2021-22 and lag the Fed in withdrawing stimulus.
To read the full report, click here to
Download the PDF
.
Subscribe
here
to receive our economics & macro strategy materials.
To unsubscribe, please click
here
.
GENERAL DISCLOSURE/ DISCLAIMER (For Macroeconomics, Currencies, Interest Rates)
The information herein is published by DBS Bank Ltd and/or DBS Bank (Hong Kong) Limited (each and/or collectively, the "Company"). This report is intended for "Accredited Investors" and "Institutional Investors" (defined under the Financial Advisers Act and Securities and Futures Act of Singapore, and their subsidiary legislation), as well as "Professional Investors" (defined under the Securities and Futures Ordinance of Hong Kong) only. It is based on information obtained from sources believed to be reliable, but the Company does not make any representation or warranty, express or implied, as to its accuracy, completeness, timeliness or correctness for any particular purpose. Opinions expressed are subject to change without notice. This research is prepared for general circulation. Any recommendation contained herein does not have regard to the specific investment objectives, financial situation and the particular needs of any specific addressee. The information herein is published for the information of addressees only and is not to be taken in substitution for the exercise of judgement by addressees, who should obtain separate legal or financial advice. The Company, or any of its related companies or any individuals connected with the group accepts no liability for any direct, special, indirect, consequential, incidental damages or any other loss or damages of any kind arising from any use of the information herein (including any error, omission or misstatement herein, negligent or otherwise) or further communication thereof, even if the Company or any other person has been advised of the possibility thereof. The information herein is not to be construed as an offer or a solicitation of an offer to buy or sell any securities, futures, options or other financial instruments or to provide any investment advice or services. The Company and its associates, their directors, officers and/or employees may have positions or other interests in, and may effect transactions in securities mentioned herein and may also perform or seek to perform broking, investment banking and other banking or financial services for these companies. The information herein is not directed to, or intended for distribution to or use by, any person or entity that is a citizen or resident of or located in any locality, state, country, or other jurisdiction (including but not limited to citizens or residents of the United States of America) where such distribution, publication, availability or use would be contrary to law or regulation. The information is not an offer to sell or the solicitation of an offer to buy any security in any jurisdiction (including but not limited to the United States of America) where such an offer or solicitation would be contrary to law or regulation.

This report is distributed in Singapore by DBS Bank Ltd (Company Regn. No. 196800306E) which is Exempt Financial Advisers as defined in the Financial Advisers Act and regulated by the Monetary Authority of Singapore. DBS Bank Ltd may distribute reports produced by its respective foreign entities, affiliates or other foreign research houses pursuant to an arrangement under Regulation 32C of the Financial Advisers Regulations. Singapore recipients should contact DBS Bank Ltd at 65-6878-8888 for matters arising from, or in connection with the report.

DBS Bank Ltd., 12 Marina Boulevard, Marina Bay Financial Centre Tower 3, Singapore 018982. Tel: 65-6878-8888. Company Registration No. 196800306E.

DBS Bank Ltd., Hong Kong Branch, a company incorporated in Singapore with limited liability. 18th Floor, The Center, 99 Queen's Road Central, Central, Hong Kong SAR.

DBS Bank (Hong Kong) Limited, a company incorporated in Hong Kong with limited liability. 13th Floor One Island East, 18 Westlands Road, Quarry Bay, Hong Kong SAR

Virtual currencies are highly speculative digital "virtual commodities", and are not currencies. It is not a financial product approved by the Taiwan Financial Supervisory Commission, and the safeguards of the existing investor protection regime does not apply. The prices of virtual currencies may fluctuate greatly, and the investment risk is high. Before engaging in such transactions, the investor should carefully assess the risks, and seek its own independent advice.