Expectations are modest for COP26, as reaching a consensus on far-reaching measures to deal with climate change is a herculean act. But the Glasgow gathering will still be consequential.
The overarching goal is to secure global net zero by mid-century…

…and keep global warming of no more than 1.5 degrees Celsius within reach

Reducing conventional energy production for renewables is key

So are measures to improve the capacity to absorb a variety of global climate shocks

Green finance is an integral part of the race to fight climate change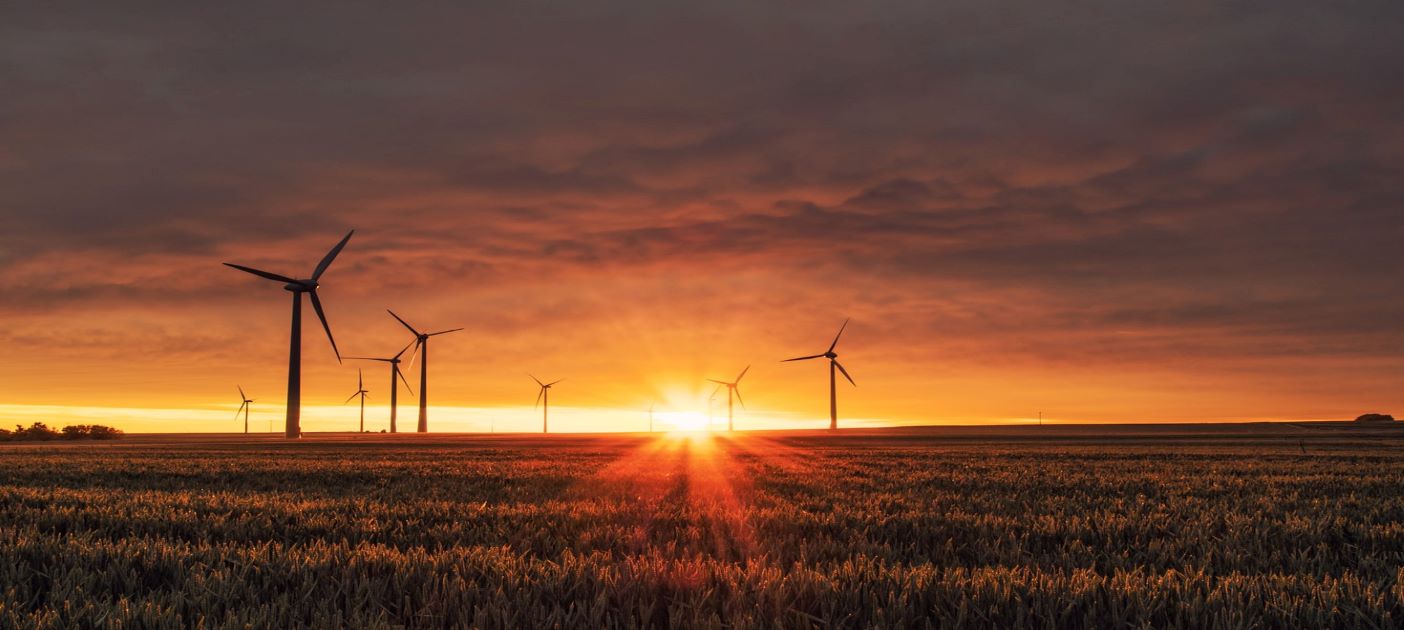 Photo credit: Unsplash
Commentary: COP26 expectations
Over the next two weeks, representatives from countries bound by the United Nation's Framework Convention on Climate Change will gather in Glasgow for the 26th annual "Conference of the Parties," better known as COP. Expectations are modest for this gathering, as reaching a consensus on far-reaching measures to deal with climate change is a herculean act.
The gathering is nonetheless crucial and likely consequential, especially for Asia, a region where over 1.5bn people live in the tropics. Higher temperature and rising sea levels will likely wreak havoc in food and water supply, cause large migration of the displaced from the coasts, harm infrastructure and production, and inflict major losses of lives and livelihood.
Hence the urgency to develop zero-emissions technology and setting aside resources to deal with the forthcoming damage from global warming. At a minimum, the hope is that the gathering in Glasgow will add momentum to the race to mitigate climate change and adopt to global warming.
The overarching goal is to secure global net zero by mid-century and keep global warming of no more than 1.5 degrees Celsius within reach. To do that, countries are being asked to come forward with ambitious 2030 emissions reductions targets that align with reaching net zero by the middle of the century.
The UN is focused on the following themes, all which will be discussed at length in Glasgow:
• Accelerate the phase-out of coal
• Curtail deforestation
• Speed up the switch to electric vehicles
• Encourage investment in renewables.
Additionally, since the climate will continue to change even as we reduce emissions, there will be a major push to enable and encourage countries to protect and restore ecosystems, build defences, warning systems, and resilient infrastructure and agriculture.
Such goals can only be attained through securing a considerable amount of resources, which put green finance at the core of the agenda. Developed countries are expected to provide at least USD100bn per year in climate finance, while international financial institutions need to play a major role too. Ultimately, trillions in private and public sector finance would be required to secure the global net zero goals.
Traditional and frontier financial technologies have a major role to play in this regard, offering innovative green solutions to investing and fund raising, as well as a wide range of government-led and market-based instruments for green intermediation.
Without multilateral initiatives and domestic consensus and coordination, humanity will not be able to rise up to this generational and existential challenge. Toward this, COP26 should see the finalization of the Paris Rulebook, the detailed rules that make the Paris Agreement operational. There should also be a number of plans released about accelerated action to tackle the climate crisis through collaboration between governments, businesses and civil society. Let's hope these plans lead to meaningful action.
To read the full report, click here to
Download the PDF
.
Subscribe
here
to receive our economics & macro strategy materials.
To unsubscribe, please click
here
.
GENERAL DISCLOSURE/ DISCLAIMER (For Macroeconomics, Currencies, Interest Rates)
The information herein is published by DBS Bank Ltd and/or DBS Bank (Hong Kong) Limited (each and/or collectively, the "Company"). This report is intended for "Accredited Investors" and "Institutional Investors" (defined under the Financial Advisers Act and Securities and Futures Act of Singapore, and their subsidiary legislation), as well as "Professional Investors" (defined under the Securities and Futures Ordinance of Hong Kong) only. It is based on information obtained from sources believed to be reliable, but the Company does not make any representation or warranty, express or implied, as to its accuracy, completeness, timeliness or correctness for any particular purpose. Opinions expressed are subject to change without notice. This research is prepared for general circulation. Any recommendation contained herein does not have regard to the specific investment objectives, financial situation and the particular needs of any specific addressee. The information herein is published for the information of addressees only and is not to be taken in substitution for the exercise of judgement by addressees, who should obtain separate legal or financial advice. The Company, or any of its related companies or any individuals connected with the group accepts no liability for any direct, special, indirect, consequential, incidental damages or any other loss or damages of any kind arising from any use of the information herein (including any error, omission or misstatement herein, negligent or otherwise) or further communication thereof, even if the Company or any other person has been advised of the possibility thereof. The information herein is not to be construed as an offer or a solicitation of an offer to buy or sell any securities, futures, options or other financial instruments or to provide any investment advice or services. The Company and its associates, their directors, officers and/or employees may have positions or other interests in, and may effect transactions in securities mentioned herein and may also perform or seek to perform broking, investment banking and other banking or financial services for these companies. The information herein is not directed to, or intended for distribution to or use by, any person or entity that is a citizen or resident of or located in any locality, state, country, or other jurisdiction (including but not limited to citizens or residents of the United States of America) where such distribution, publication, availability or use would be contrary to law or regulation. The information is not an offer to sell or the solicitation of an offer to buy any security in any jurisdiction (including but not limited to the United States of America) where such an offer or solicitation would be contrary to law or regulation.

This report is distributed in Singapore by DBS Bank Ltd (Company Regn. No. 196800306E) which is Exempt Financial Advisers as defined in the Financial Advisers Act and regulated by the Monetary Authority of Singapore. DBS Bank Ltd may distribute reports produced by its respective foreign entities, affiliates or other foreign research houses pursuant to an arrangement under Regulation 32C of the Financial Advisers Regulations. Singapore recipients should contact DBS Bank Ltd at 65-6878-8888 for matters arising from, or in connection with the report.

DBS Bank Ltd., 12 Marina Boulevard, Marina Bay Financial Centre Tower 3, Singapore 018982. Tel: 65-6878-8888. Company Registration No. 196800306E.

DBS Bank Ltd., Hong Kong Branch, a company incorporated in Singapore with limited liability. 18th Floor, The Center, 99 Queen's Road Central, Central, Hong Kong SAR.

DBS Bank (Hong Kong) Limited, a company incorporated in Hong Kong with limited liability. 13th Floor One Island East, 18 Westlands Road, Quarry Bay, Hong Kong SAR

Virtual currencies are highly speculative digital "virtual commodities", and are not currencies. It is not a financial product approved by the Taiwan Financial Supervisory Commission, and the safeguards of the existing investor protection regime does not apply. The prices of virtual currencies may fluctuate greatly, and the investment risk is high. Before engaging in such transactions, the investor should carefully assess the risks, and seek its own independent advice.