USD rates getting external spillovers.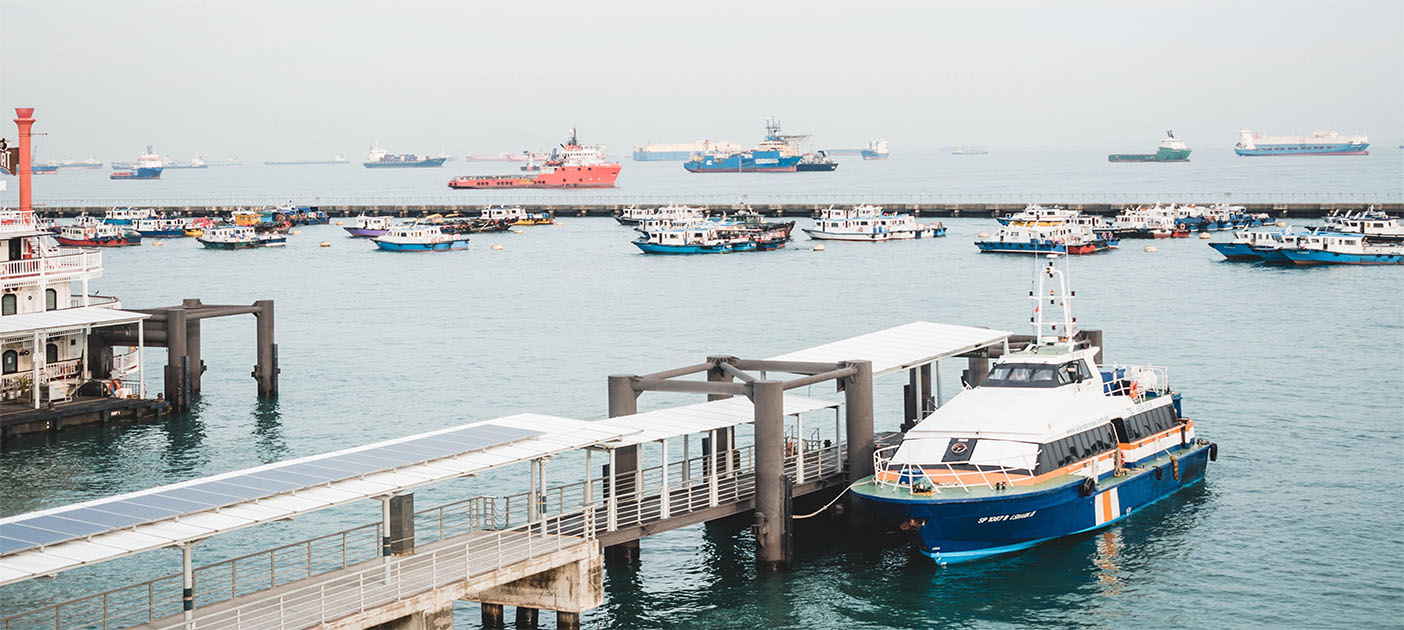 Photo credit: Unsplash Photo
The US Treasuries curve bear steepened rapidly over the past week as a series of non-US shocks hit. 10Y US yields are now back close to 4%. Events wise, we are concerned about a few matters. First, there are still a lot of uncertainties over how GBP rates will pan out in the immediate few weeks. Gilts got sold hard over the past few weeks as the market worried about the UK's fiscal position under proposals made by PM Liz Truss. The disorderly selloff in Gilts prompted the BOE to embark on emergency bond buying. However, after announcing a series of liquidity measures (largely repo), the BOE indicated that it plans to stop bond purchases by the end of the week. This means that the "put" on long-dated Gilts will be gone soon and unfortunately, this might mean more upward pressure on Gilt yields as market participants test the BOE's pain points. If markets get disorderly, an extension of bond buying might be needed.

The next checkpoint will probably be 31 October when fiscal plans and economic forecasts get announced. Depending on how this hurdle gets cleared, this might have implications on whether QT will proceed. There is also BOE's monetary policy on 3 November to consider. A large hike appears inevitable, and the final size might well depend on the reaction of the GBP as well as GBP rates behave. Second, speculation that Germany might support joint EU debt for loans to cushion the energy crisis might not go away easily. This led to a rebound in core EGB yields over the past few days as BTPs outperform. This issue here is an extra load of debt issuance that has got to be digested by the market if proven to be true. Secondary considerations on this issue are that Eurozone growth might be better supported, proving the ECB with more leeway to hike rates. Broadly, this means that fiscal and monetary policy look in conflict in the UK and potentially in the Eurozone. Third, we would also keep an eye on the BOJ. While the BOJ has been steadfast in holding on to YCC, pain points on yen weakness have been hit. Risks of a YCC shift is rising and we will be watching to see if the authorities judge smoothing operations on the USDJPY to be sufficient.

With this mix of events (and even without considering the OPEC supply cuts), there are suddenly factors that drive long-end DM rates higher, going against the grain of flattening that usually takes place when central banks are hawkish. We would also argue that BOE tightening magnitude risk is probably even higher than that of the Fed where 75bps is pretty much baked in. A Jumbo hike (100bps) could well have repercussions on short-term DM yields. The reaction on the back end would be more difficult to gauge. However, a more aggressive BOE would probably lead to a flatter Gilt curve and therefore DM curves in general. Note that these exogenous shocks to the US are arguably as important as US data in determining where UST yields go, and also underscores the complexity of the current trading landscape. Just as the world cannot ignore the Fed hikes, it might not be so easy for USD rates to decouple from swings in the Eurozone and the UK. Spread plays might well work better in this uncertain environment. Long-end SGS and to a smaller extent, UST, might well be more resilient than EGBs and Gilts in the short term. Term premium might well have to be higher in this environment and can be proxied by extremely high implied volatility in rates. This makes curve calls more difficult in the short term, but we would expect flattening to take hold over the coming few quarters. Timing wise, as a guide, we think that if the financial conditions index is at -1.4 or lower, the risks of chasing long end US rates higher on an outright basis is too high. At these levels of stress, severe risk aversion might kick in, driving yields lower.

GENERAL DISCLOSURE/ DISCLAIMER (For Macroeconomics, Currencies, Interest Rates)
The information herein is published by DBS Bank Ltd and/or DBS Bank (Hong Kong) Limited (each and/or collectively, the "Company"). This report is intended for "Accredited Investors" and "Institutional Investors" (defined under the Financial Advisers Act and Securities and Futures Act of Singapore, and their subsidiary legislation), as well as "Professional Investors" (defined under the Securities and Futures Ordinance of Hong Kong) only. It is based on information obtained from sources believed to be reliable, but the Company does not make any representation or warranty, express or implied, as to its accuracy, completeness, timeliness or correctness for any particular purpose. Opinions expressed are subject to change without notice. This research is prepared for general circulation. Any recommendation contained herein does not have regard to the specific investment objectives, financial situation and the particular needs of any specific addressee. The information herein is published for the information of addressees only and is not to be taken in substitution for the exercise of judgement by addressees, who should obtain separate legal or financial advice. The Company, or any of its related companies or any individuals connected with the group accepts no liability for any direct, special, indirect, consequential, incidental damages or any other loss or damages of any kind arising from any use of the information herein (including any error, omission or misstatement herein, negligent or otherwise) or further communication thereof, even if the Company or any other person has been advised of the possibility thereof. The information herein is not to be construed as an offer or a solicitation of an offer to buy or sell any securities, futures, options or other financial instruments or to provide any investment advice or services. The Company and its associates, their directors, officers and/or employees may have positions or other interests in, and may effect transactions in securities mentioned herein and may also perform or seek to perform broking, investment banking and other banking or financial services for these companies. The information herein is not directed to, or intended for distribution to or use by, any person or entity that is a citizen or resident of or located in any locality, state, country, or other jurisdiction (including but not limited to citizens or residents of the United States of America) where such distribution, publication, availability or use would be contrary to law or regulation. The information is not an offer to sell or the solicitation of an offer to buy any security in any jurisdiction (including but not limited to the United States of America) where such an offer or solicitation would be contrary to law or regulation.

This report is distributed in Singapore by DBS Bank Ltd (Company Regn. No. 196800306E) which is Exempt Financial Advisers as defined in the Financial Advisers Act and regulated by the Monetary Authority of Singapore. DBS Bank Ltd may distribute reports produced by its respective foreign entities, affiliates or other foreign research houses pursuant to an arrangement under Regulation 32C of the Financial Advisers Regulations. Singapore recipients should contact DBS Bank Ltd at 65-6878-8888 for matters arising from, or in connection with the report.

DBS Bank Ltd., 12 Marina Boulevard, Marina Bay Financial Centre Tower 3, Singapore 018982. Tel: 65-6878-8888. Company Registration No. 196800306E.

DBS Bank Ltd., Hong Kong Branch, a company incorporated in Singapore with limited liability. 18th Floor, The Center, 99 Queen's Road Central, Central, Hong Kong SAR.

DBS Bank (Hong Kong) Limited, a company incorporated in Hong Kong with limited liability. 13th Floor One Island East, 18 Westlands Road, Quarry Bay, Hong Kong SAR

Virtual currencies are highly speculative digital "virtual commodities", and are not currencies. It is not a financial product approved by the Taiwan Financial Supervisory Commission, and the safeguards of the existing investor protection regime does not apply. The prices of virtual currencies may fluctuate greatly, and the investment risk is high. Before engaging in such transactions, the investor should carefully assess the risks, and seek its own independent advice.