Replace ATM/Debit or Credit Card
Holding on to a damaged, worn out or lost your card? Request for a card replacement instantly using our self-service options.

Part of: Guides

>

Card Replacements, Go Travel with DBS, Digital Services
Important information
Please ensure that your address is updated before requesting for a card replacement. Need to update your address? Learn More.
Refer to our Guide to Card Replacement for things to look out for when you replace your card.
Your replacement options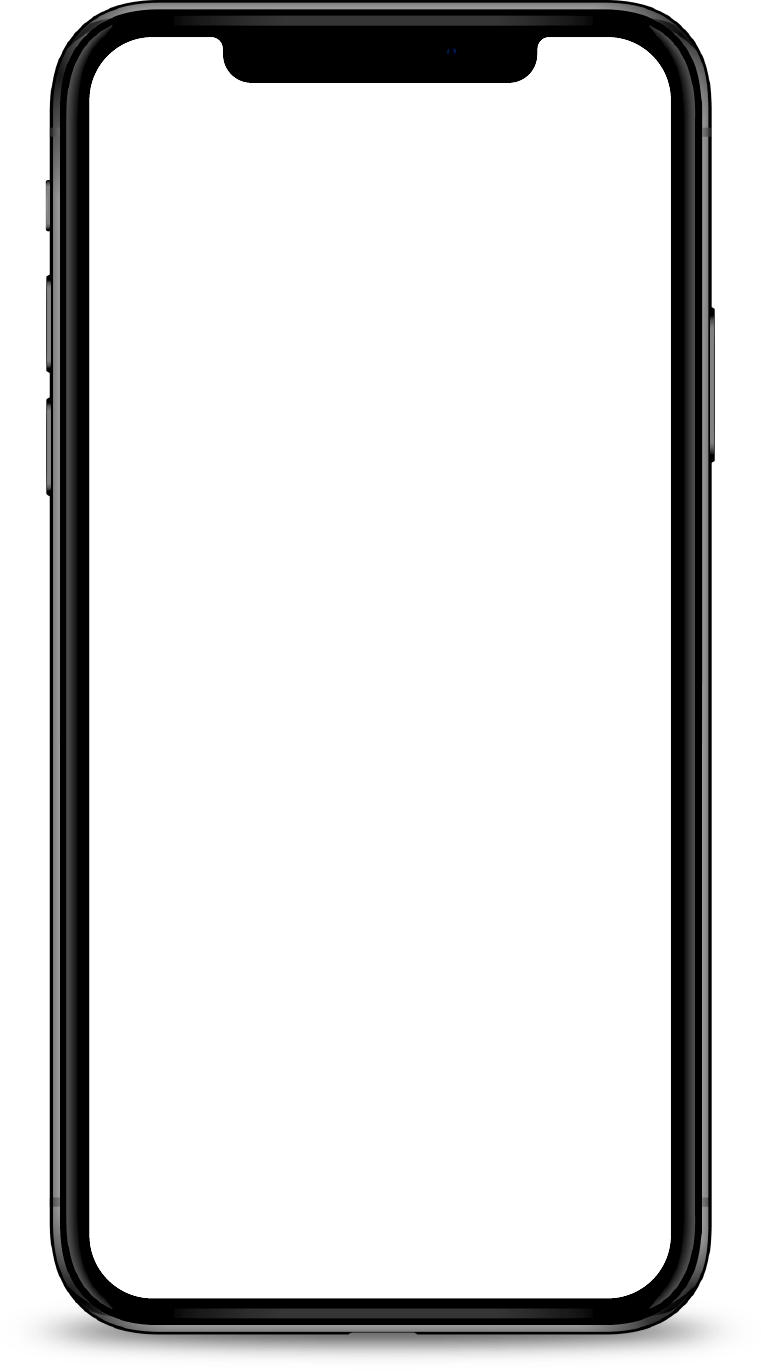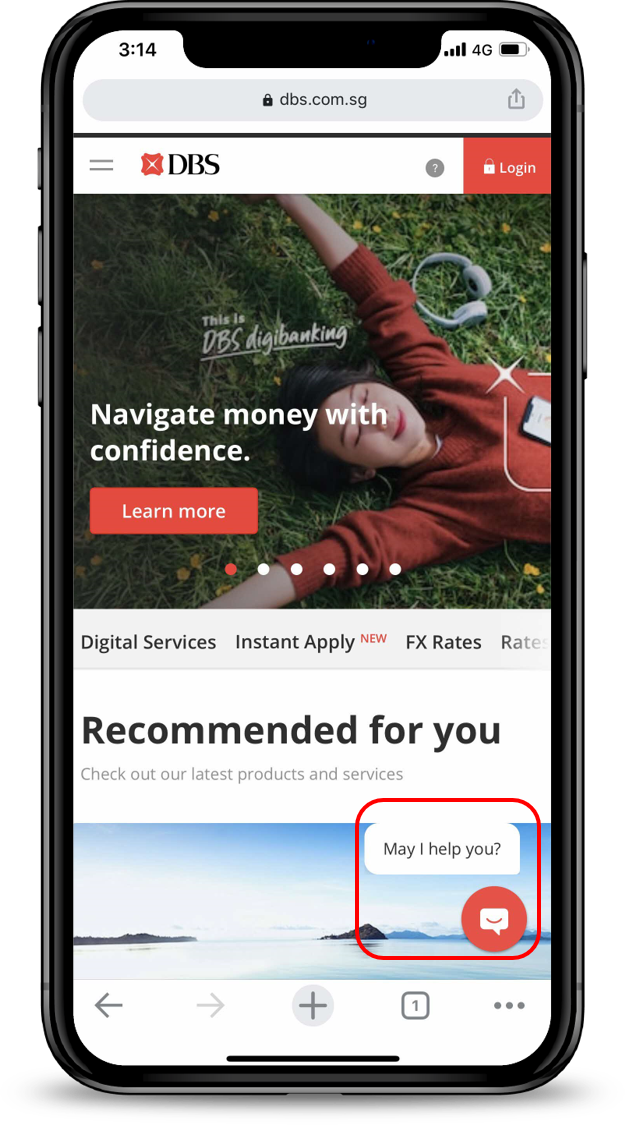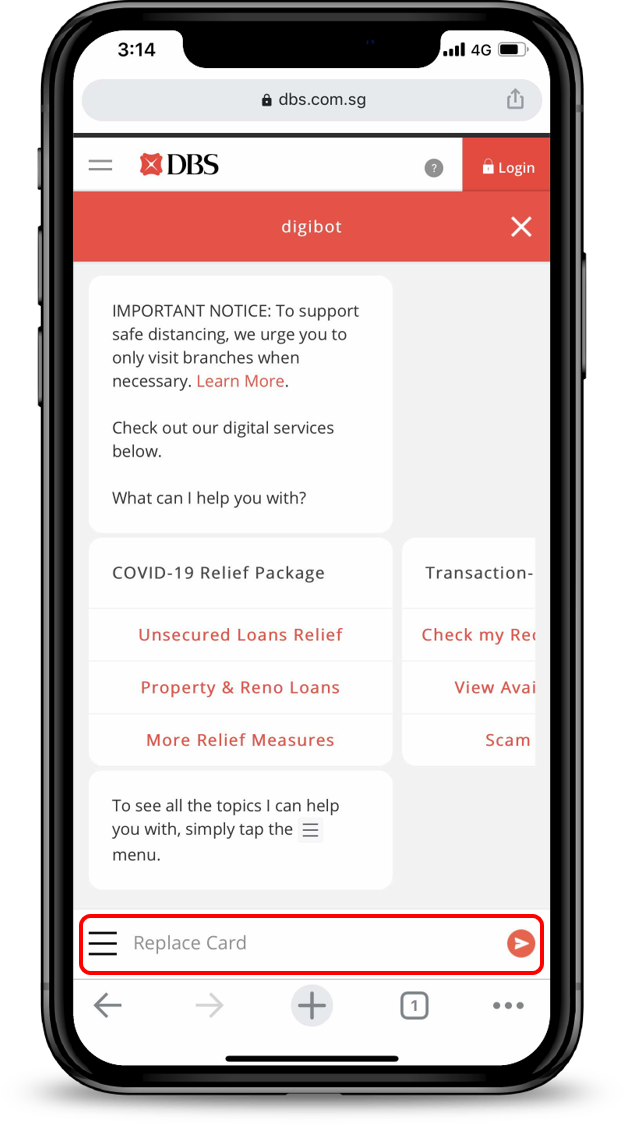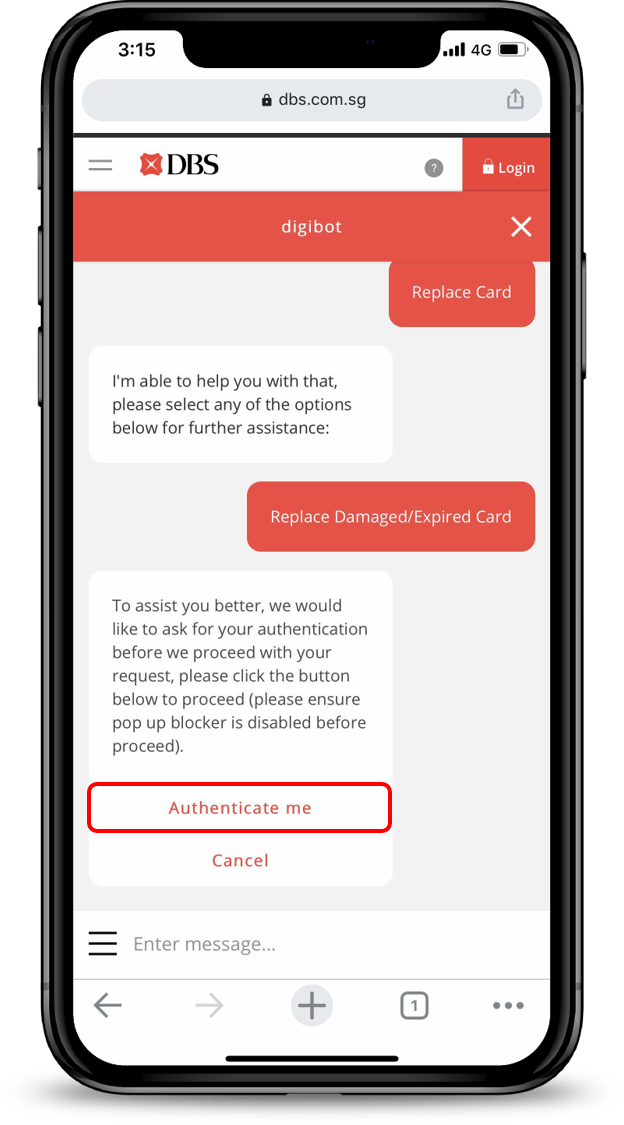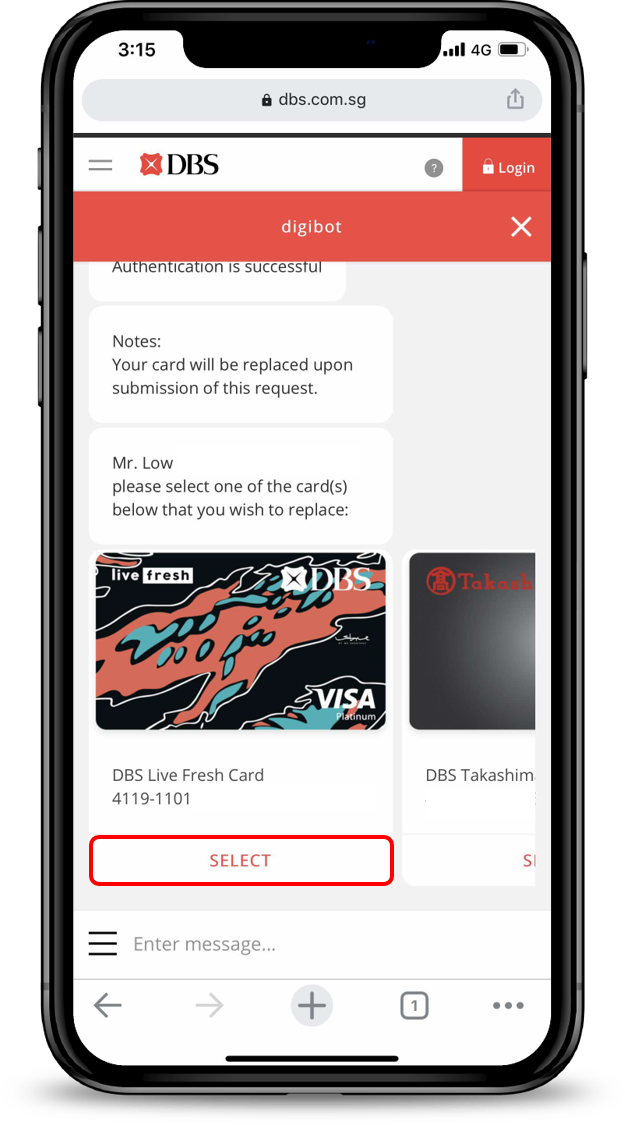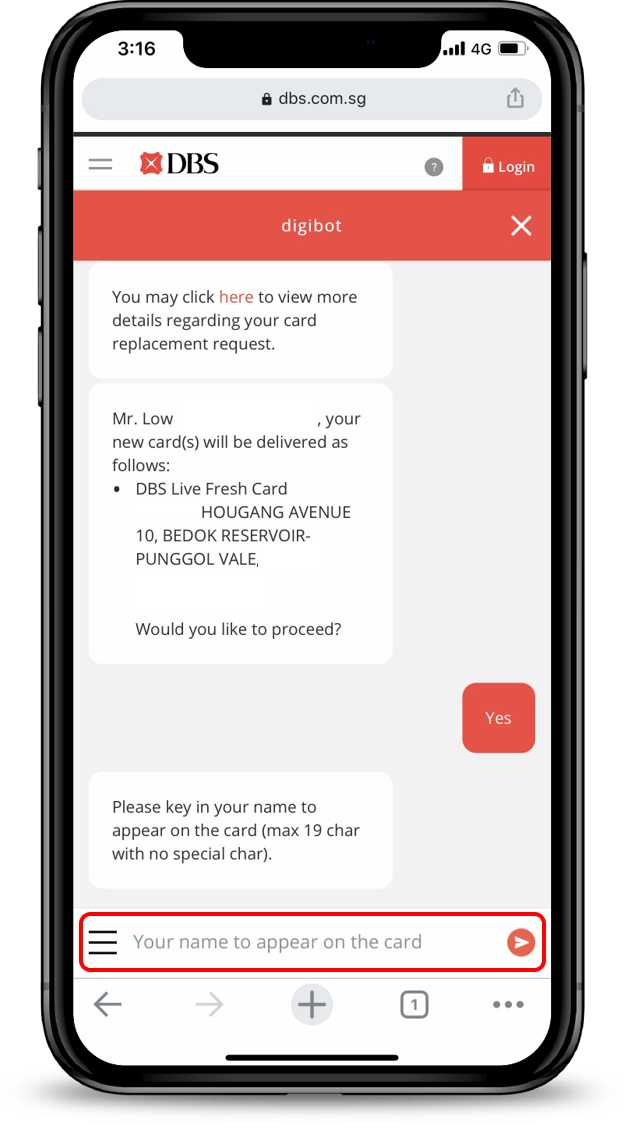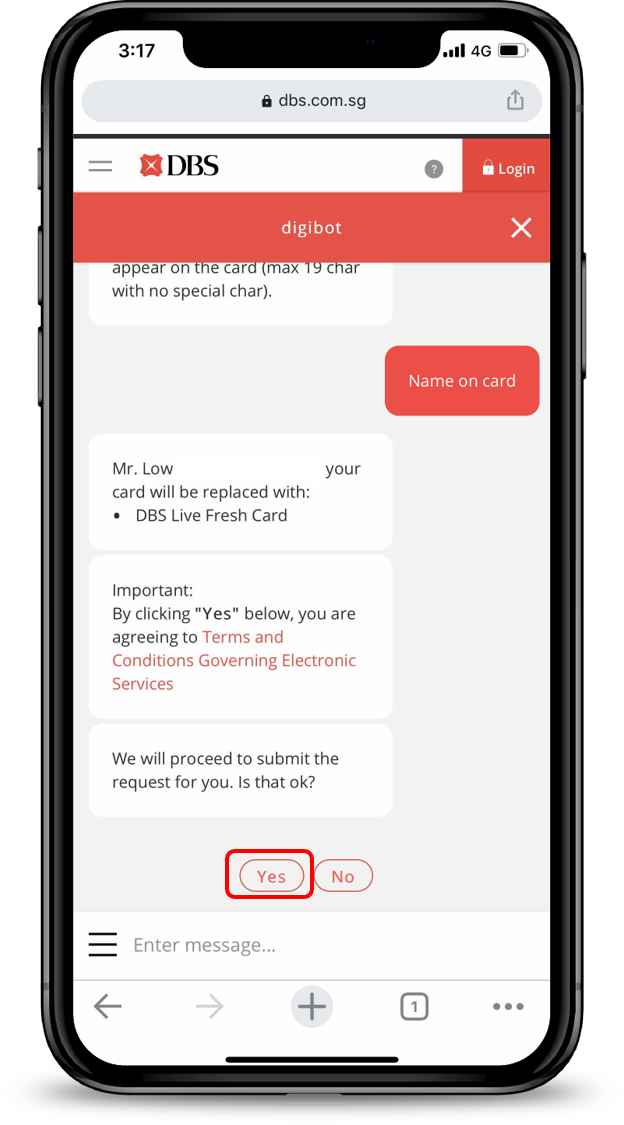 Replace Card via DBS digibot
6 steps to replace your card
Click on numbers to view screens.
Click on

located at the bottom right.
Type Replace Card into the chat and select Replace Damaged/Expired Card.
Click Authenticate me to complete the authentication using either your iBanking Login or Card & PIN.
Select the Card that you wish to replace.
Confirm your Mailing Address and key in your Name to appear on the card.
Click Yes to submit your request and a new card will be sent to you within 3-5 working days.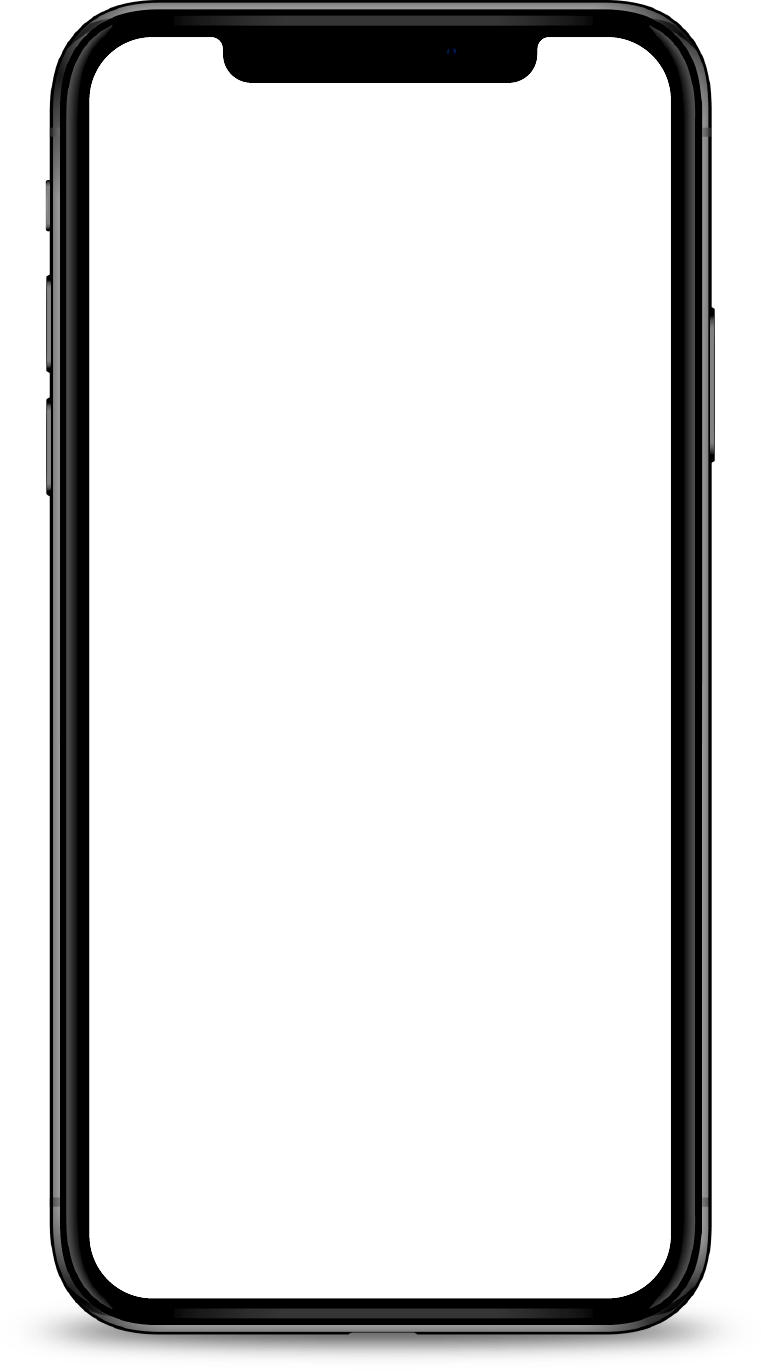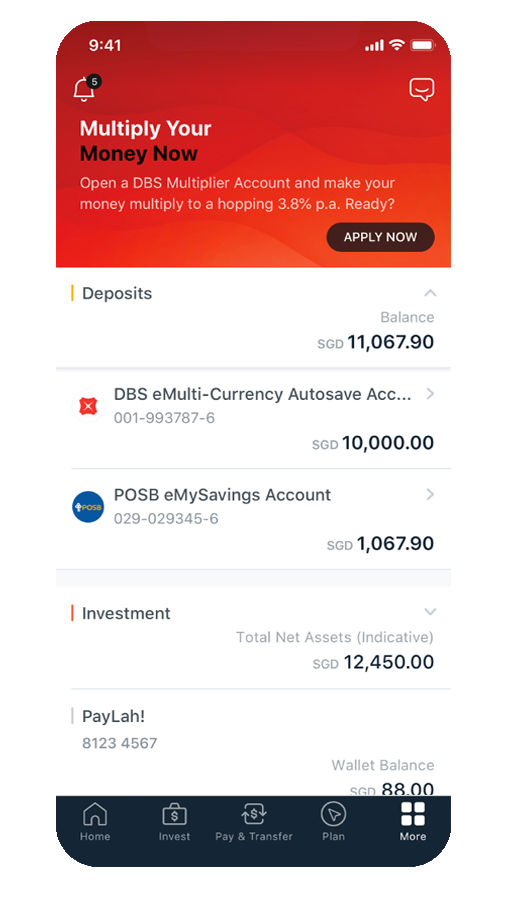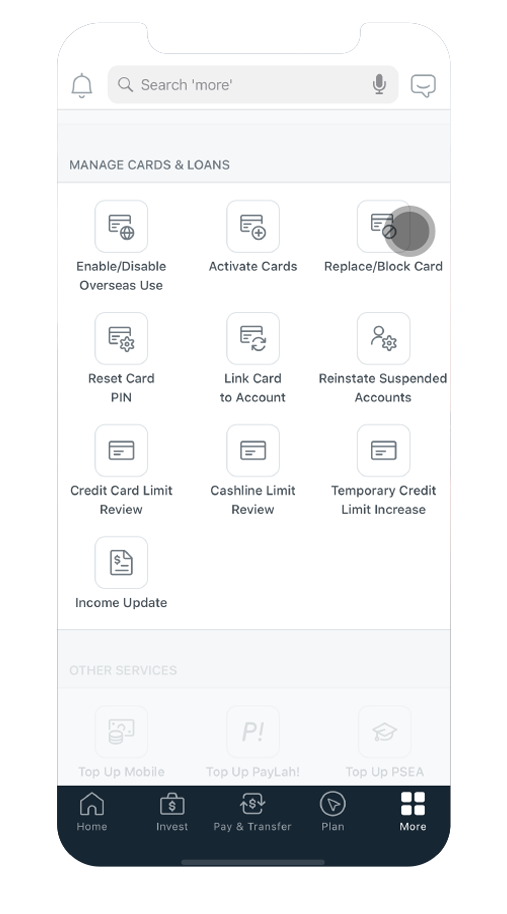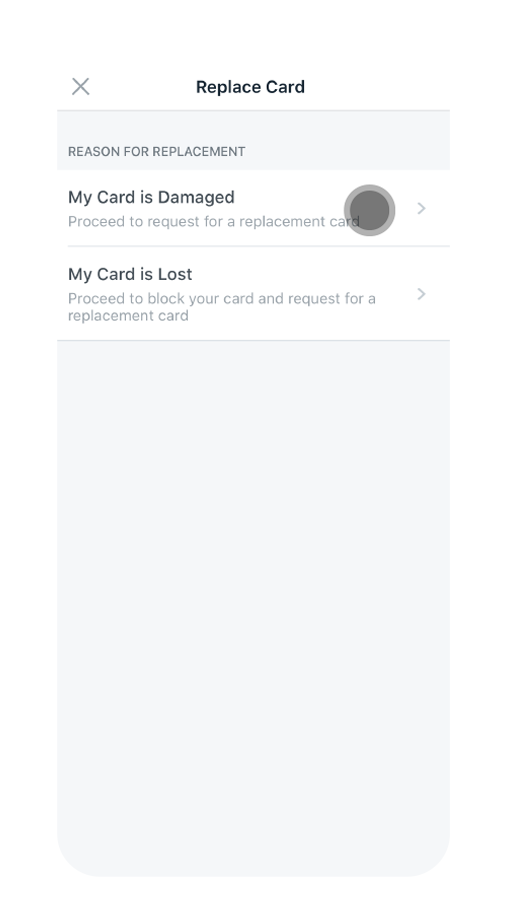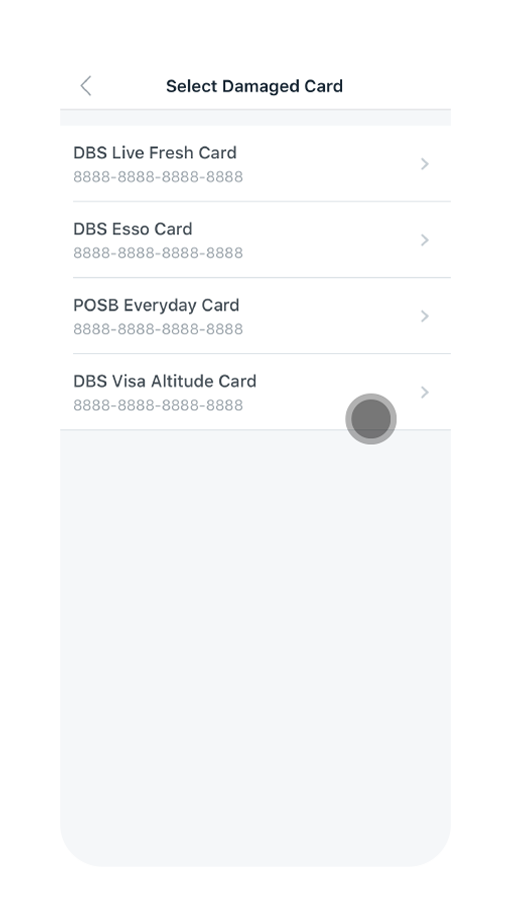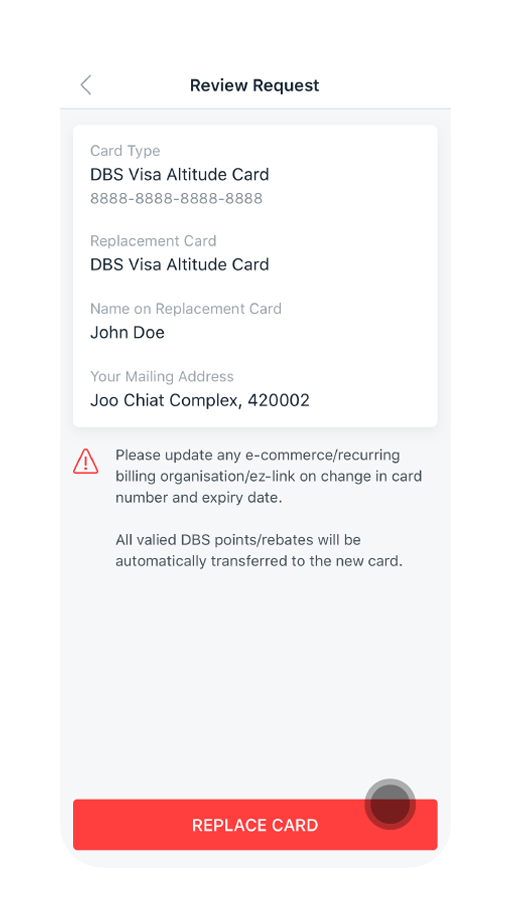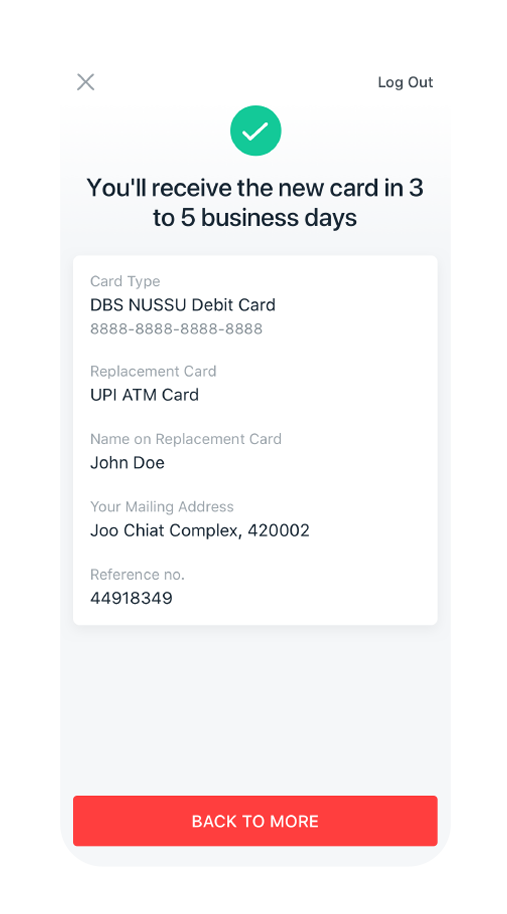 Replace Card via digibank Mobile
6 simple steps
Click on the numbers to view screens.
Log in to digibank Mobile and tap More.
Under "Manage Card & Loans", select Replace/Block Card.
Select the reason for replacement.
Select the card to be replaced.
Review your request and tap Replace Card.
Your new card will be sent to you within 5 working days.
More information
You will receive your replacement Card & PIN separately within 5 working days from the requested date.
If you require an immediate ATM/Debit card replacement, please visit our Virtual Teller Machine with your NRIC, ATM/Debit/Credit Card or Passport to request for an instant replacement. Find the nearest Video Teller Machine (VTM) using our Locator.
Effective 21 April 2017, the POSB GO!, POSB Active, POSB Multitude and DBS MoneySmart Debit Cards will be discontinued. Hence, replacing your POSB Go! card with a PAssion POSB Debit Card will automatically terminate the above mentioned card(s), if any, and the account linkages will be transferred to your new PAssion POSB Debit card.
A replacement Debit / Credit Card is mailed to you 2 months prior to its expiry date, if you did not receive or had misplace your replacement card after its expiry date, please perform a manual replacement.
---
Was this article helpful?
Thanks for your feedback!
We'll continue to work towards serving you better.
---