Insuring against the Loss of Key Talent
SMEs must be prepared if a key person in the company departs unexpectedly.
Entrepreneur Terence Yow doesn't like to leave things to chance. The founder of Enviably Me, the distributor for the popular Melissa brand of shoes in Singapore and Malaysia - goes the extra mile when it comes to protecting the business that he built from scratch in 2009.
For one thing, he pays for additional insurance to ensure his goods make it from the manufacturer in Brazil to his outlets on Orchard Road. Some may label him kiasu, but for him, the risk of not having stocks to sell far outweighs the cost of the insurance.
"Even if there's a 1 per cent chance that my stocks may not make it here, that is a risk that is too high for me," he said. "Compared to the losses I will incur if that happens, the cost of the insurance is low."
This prudence has not hurt the company, which has grown rapidly since they started distributing Melissa in 2011. The first batch it brought in consisted of 300 pairs; today Enviably me imports some 60,000 pairs per season.
As part of his business continuity planning, Mr Yow carves out time to look ahead at potential disruptions his company may face in the future. One key risk he worries about is if he passes prematurely, leaving the company without its most important person.
The loss of a key person - whether it is the CEO, shareholder or its top salesperson - can lead to a range of problems as stakeholders lose confidence in the company's ability to continue operating as usual. Landlords could terminate leases, suppliers could demand cash terms and employees might be concerned about their future. Customers, too, might worry about the company's ability to deliver.
To mitigate such risks, Mr Yow effected in 2015 a universal life insurance (ULI) policy that would pay the company a lump sum upon his passing. The funds can be used to assure creditors, suppliers and employees that the business is able to operate with minimal disruption until it adjusts to the loss of the founder.
Mr Yow has coupled the ULI with a comprehensive business continuity plan that outlines the roles that the remaining executives will assume upon his departure.  While all this sounds like sensible planning, many SME owners are usually too busy growing the business to put in place sufficient protection against the loss of key talent or assets.
"Why SMEs don't think of insurance? Cost considerations is one why factor. They also need more understanding and appreciation of what is the nature of risks and how risks affects your business," explains Mr Yow.
He describes ULI as an important last line of defense against risk, and something that gives him the peace of mind that his business will continue to survive even without him.
He says: "Call it paranoia but this is what allows me to sleep well at night. I have the burden of providing for the group of people who work for me."
Take a few minutes with our customized business assessment tool to help your better understand how well you are currently managing your risks.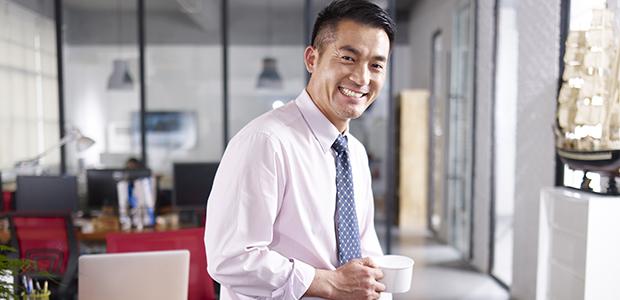 Was this information useful?
---
Subscribe to DBS BusinessClass
Stay updated with the latest market trends and industry insights, connect with a network of entrepreneurs, and gain access to exclusive event invitations. Join Asia's fastest growing business community – get your complimentary membership here.