At a Glance
Supporting a business continuity plan
A buy-sell agreement (part of a business continuity plan (BCP)) will come into force if a partner or a shareholder of a company passes away. BCP will dictate the conditions for buying out the share of the deceased party. 
Life insurance policies, underwritten by Manulife, can be purchased to fund any buyout that occurs under the agreement.
Scenario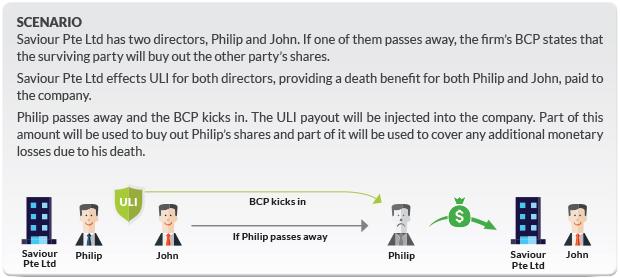 Handy Tools
How well are you managing your risks? Take a few minutes to find out with our Business Assessment Tool.