At a Glance
Family businesses face the risk of being dissolved over inheritance disputes after the passing of the founder, especially when not all family members are actively involved in the business.
To ensure an equitable sharing of assets, the business owner can purchase a Universal Life Insurance (ULI), underwritten by Manulife. This will effectively increase the value of the assets that can be distributed among his heirs.
More importantly, it supports succession planning and provides cash to pay the heirs that are not active in the company, avoiding the need to liquidate a profitable business.
Scenario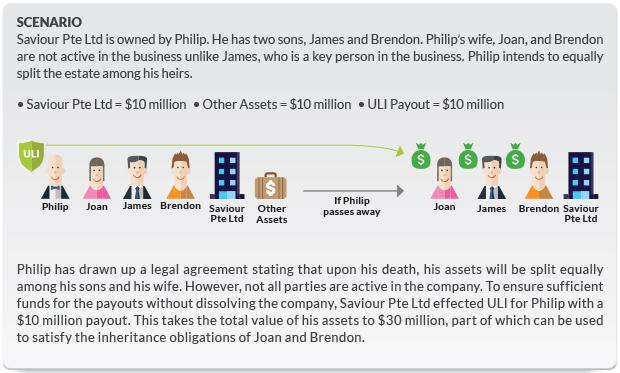 Handy Tools
How well are you managing your risks? Take a few minutes to find out with our Business Assessment Tool.