Keeping Your Stock In Check with Innovative Inventory Management Solutions
More advanced tools are emerging to help smaller retailers better manage their inventory and optimise supply chains.
Imagine a robot on wheels wandering around the shop floor of a department store or boutique. Its job is not to greet customers with a jingle, but rather to keep track of changes in stock levels at a particular outlet.
Known as StockBot, this innovative solution automatically keeps track of in-store inventory using a mobile and autonomous RFID system, and can be used in a retail stores or low- ceiling warehouses. By using this system, retailers can cut down on labour costs and human errors, and speed up the process of managing inventory.
This will benefit business owners who, bogged down by the day-to-day work of marketing a brand and growing revenue, have neglected the equally important task of optimising their supply chains in order to maximise sales and generate cash flow. Thankfully, there are a growing number of innovative tools like StockBot that can help smaller retailers manage their inventory more efficiently.
One popular solution is a cloud-based system offered by Singapore-based start-up TradeGecko, which allow business owners to keep track of their stock levels in real time. With this information readily available, a retailer will instantly know which of their popular products need to be restocked, and which ageing items need to be moved quickly. This will ensure that the firm's working capital is being managed efficiently.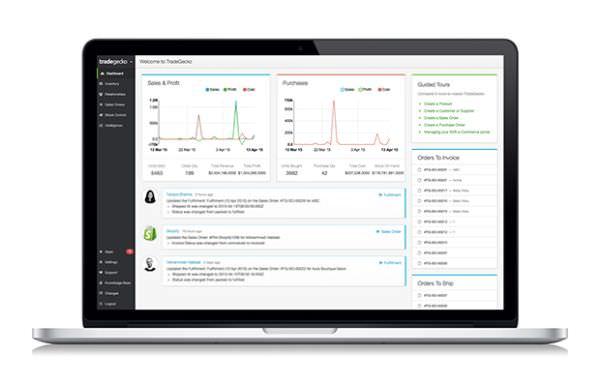 Image Credit: TradeGecko
Such systems also allow for easy-to-digest reports to be generated from the data gathered, giving businesses real-time insights for decision-making. TradeGecko's solution can also be integrated into a company's accounting or sales systems to provide a seamless, holistic picture of the business at any one time.
More advanced solutions are leveraging visual recognition technology to identify different items in a business's inventory. For instance, local tech firm ViSenze's visual search technology is especially useful for retailers whose products are differentiated by design – such as those in the fashion or furniture segments.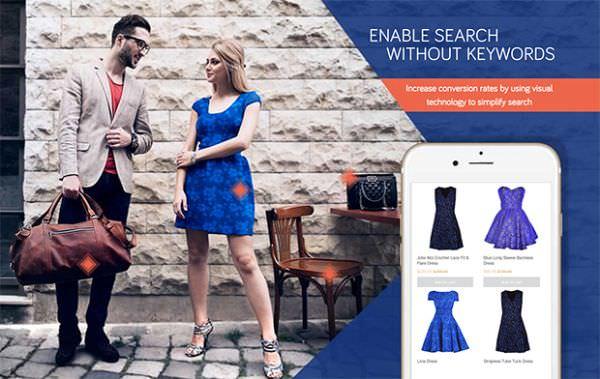 Image Credit: ViSenze
Recently, ViSenze built a mobile inventory app for interior furnishings company Goodrich Global. Rather than plough through sample books of wallpaper and fabrics looking for a particular item, Goodrich's salespersons can now use the app to search its product database in far less time. They can even do a reverse image search, by snapping a photo of wallpaper or a fabric to know immediately if they have a similar offering in their warehouse, saving them a lot of time in the process.
"The innovation ViSenze brings in visual search solved not just our image database retrieval problems, but also helped create a new capability that allowed us to raise our customer response time significantly and equipped our staff with simple tools to serve our customers better," said a spokesman from Goodrich.
And in October, U.S. company World Patented Marketing unveiled a solution that makes use of sensors and mounted cameras to monitor the weights of different products in a retail store. It is able to tell when an item is removed from the shelf and instantly updates the store's inventory records accordingly.
With the emergence of advanced cloud and app-based solutions that integrate with the rest of a company's operations, entrepreneurs will soon be spending less time clicking on spreadsheets and more time at marketing selling their products.
Was this information useful?
---
Subscribe to DBS BusinessClass
Stay updated with the latest market trends and industry insights, connect with a network of entrepreneurs, and gain access to exclusive event invitations. Join Asia's fastest growing business community – get your complimentary membership here.