Stitching It Right
The DBS BusinessClass 'Apparel Disrupt' event brought a new perspective to the textile and garments industry.
The message was clear for the textile and apparel sector: Strive for continuous innovation and in adoption of technology to stay ahead in a competitive global landscape.
Now going through a transformation phase, primarily with shorter product life cycle and unpredictable demand, the industry must refreshingly renew itself to meet the changing consumer tastes and technological disruptions.
The hosting of DBS BusinessClass 'Apparel Disrupt' was to bring innovators and industry experts together, to help SMEs keep up and stay ahead amid global competition. At the National Gallery Singapore on October 24, more than 200 innovators and industry experts got together to weave a new perspective in order to help manufacturers, brands and distributors to know the challenges that lie ahead.
In a nutshell, it's about product innovation and e-commerce, said Ms Joyce Tee, Group Head, DBS SME marketing, in her opening address. She added that DBS BusinessClass allows SMEs to access networking opportunities across the region where they can source the advice, insights and connections to build their business and sharpen their competitive edge.
---
Climbing up the value chain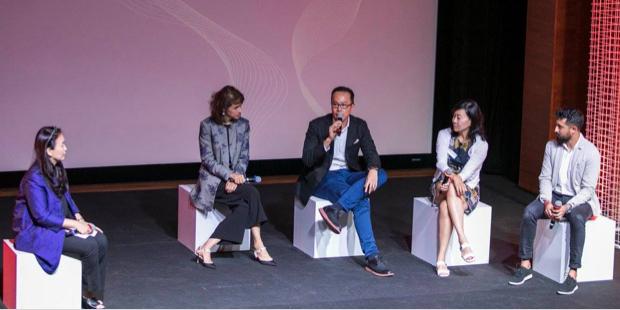 The highlight of the afternoon was the four-specialist panel discussion, which candidly discussed the challenges in the industry and shared insights into navigating what was once a sunset industry that is seeing a new dawn.
"No longer can it be doomed as a sunset industry but it has to be rebranded as witnessing a new dawn, buoyed by new technologies and bold entrepreneurs," says Mr Mark Lee, President for Singapore Textile and Fashion Federation (Taff) and Chief Executive Officer of Singapore-based apparels manufacturer Sing Lun Holdings, one of the panelist speakers.
Mr Lee warned of the need to eradicate what he called "sunset management" so that the textiles and apparel industry can climb up the value chain to dress the world's consumers, using groundbreaking materials and cutting-edge production techniques.
The sector must also renew itself with a face-lift in the midst of changing consumer tastes, made worse by technological disruption, said another panel speaker, Ms Barbara Yu Larsson, the Founder of PAKT, a sustainable ecosystem for clothes that combines the concept of a 'digital' wardrobe with expert clothing care.
---
A challenging environment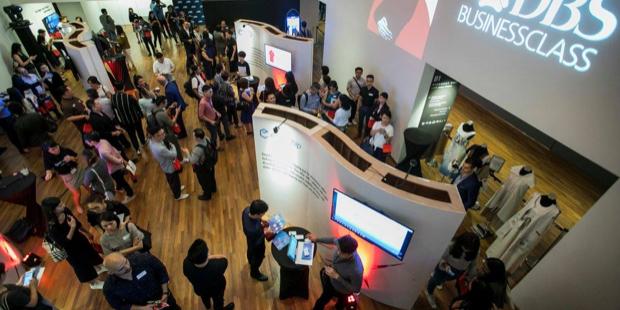 Perhaps the most potent advice for change came from Mr Lee, who warned that with technology overwhelmingly changing business to a tipping point, there was a "record number of bankruptcy for textile brands in the USA".
"The future for the apparel industry depends on how you adapt to consumer demands, which are driven fiercely by e-commerce," he adds. "Digital technology must be the enabler."
In a keynote address, Ms Phuay Li Ying, Founder of Ying The Label, spoke about the challenges she faced running her apparels business. She creates wearable art by translating her inspirations and thoughts into one-of-a-kind art pieces using abstract brush strokes dipped in a whimsical water-colour palette. She has even attired Members of Parliament during this year's National Day Parade with her unique paint-paper pieces. But she admitted she learnt the hard truths of the apparel industry, where due to her lack of regional business acumen, she "bleeded (financially)…and ran around like a headless chicken".
The final speaker of the day was Mr Gap Kim, Head of SMB Marketing Global Business Marketing APAC, with over 15 years of experience in the tech and Internet industry, He spoke on fashion business in a mobile-world and how to thrive in a new hyper-connected global industry. His bottom-line advice: There must be passion to fashion and an "authentic engagement with the community".
Nicely opening and wrapping up the apparel themed afternoon was a fashion future showcase by Ying The Label and La Salle College of the Arts.
Was this information useful?
---
Subscribe to DBS BusinessClass
Stay updated with the latest market trends and industry insights, connect with a network of entrepreneurs, and gain access to exclusive event invitations. Join Asia's fastest growing business community – get your complimentary membership here.