Guide to Disrupting F&B
It is tough being a food and beverage (F&B) player in Singapore. The F&B sector have been hit particularly hard due to their insatiable appetite for both front-end and backend staff to support their operations, as well as the need for choice locations to attract traffic. Despite these daunting obstacles, new cafes, eateries and nightspots continue to sprout across the island, even as others exit under the weight of high costs and intense competition.
Disruptive technologies such as artificial intelligence, data analytics, nutrigenetics, aeroponics and drones are starting to make their mark on the sector globally. This report aims to guide F&B SME business owners navigate through today's challenging business landscape and take a closer look at some of available solutions that will help boost business productivity.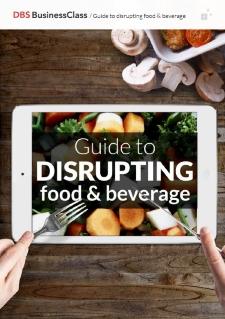 What's in this guide?
Old Challenges, New Solutions
New Skills Needed to Succeed
The Last Course
Working Capital for F&B
Help Wanted
Tasty Tips from the Pros