Game Changers for Retail
The businesses below are shaking up the retail game with groundbreaking tech solutions that address the industry's most pressing challenges.
Now you can connect with the founders and CEOs of these enterprises by being a subscriber to DBS BusinessClass.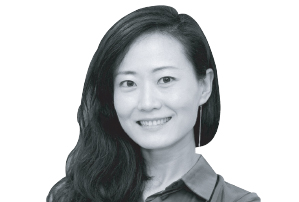 Wenting Sun, CEO at Optimate
Improve the relevancy of your ads through a self-learning artificial intelligence, based on how your audience engages with them. This marketing automation tool takes place in real time, across social marketing and other digital channels; tracks and run multiple campaigns for multiple markets, on multiple channels, from one dashboard.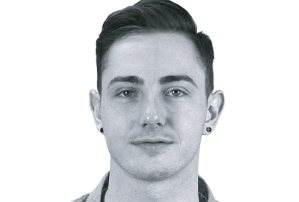 David Cherrie, Founder at Arcade
Increase and retain employee engagement by measuring and impacting workplace culture in real-time. Each employee enters a world of battles, quests and rewards while achieving their work goals. Managers have access to real-time analytics on staff engagement, sales productivity and team culture.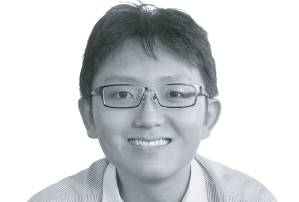 James Chan, Vice President(International) at GreyOrange
GreyOrange's range of advanced robotics systems for automation at distribution and fulfilment centres boost productivity up to 10x. The Butler is the most advanced storage and goods-to-man order picking system in the world, while The Sorter is engineered to give you the best sortation productivity per unit area of installed footprint, with low total-cost-of-ownership and fast ROI.
Sean Badlishah, Co-Founder at Medialogy Lab
Medialogy Lab helps businesses to answer pain points, study customers' journey and achieve business goals. Omnify is a proprietary solution that enhances existing digital signage/poster/screen to interact with a smartphone. This is done with a simple tap – without downloading any mobile app – and continues till a transaction payment is completed, bridging offline media to online media.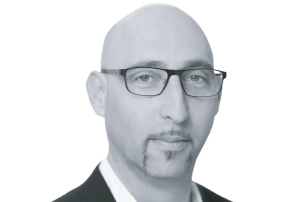 Salvador Nissi Vilcovsky, Founder & CEO at MemoMi Labs
MemoryMirror, the world's first high-end digital mirror, allows customers to see a 360-degree back and side views in new outfits, using simple body gestures or a mobile app. Change colours and patterns instantly, and add accessories to create the perfect look – without having to physically try them on.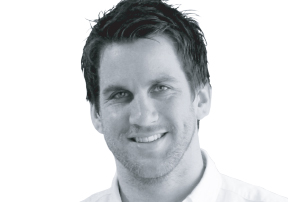 Cameron Priest, CEO at TradeGecko
This inventory management software for modern merchants gives you a connected solution designed to help you grow. Simplify your operations and manage your sales, stock, accounting, shipping and customer data from one single place. By automating and streamlining processes, it eliminates the need for unnecessary manual.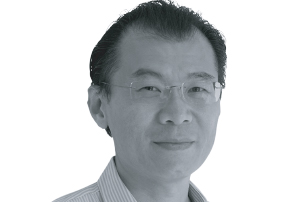 Oliver Tan, CEO at ViSenze
ViSensze is the first to develop a combined in-video search and recognition that is fully automated. Turn visual content into business revenue through cloud-based solutions built with machine intelligence. It allows users to search by image, view visually similar products and presents out-of-stock alternatives, helping businesses in eCommerce, mCommerce, online display advertising, software development and database management.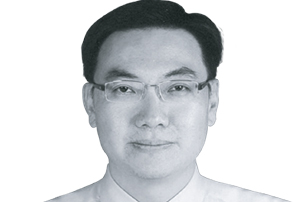 Liong Hai, Regional Sales Director at Kai Square
Video Analytics as-as-Service (VAaaS), a cloud-based video analytics product, gives businesses an insight into customer buying behaviour. Monitor your brick-and-mortar stores using computer vision algorithm and receive real-time business intelligence reports that help you to better understand your customers' purchasing behaviour - effectively selling more and gain higher profits too.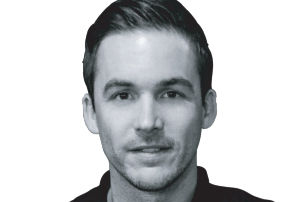 Chris Bell, Business Director (APAC) at Blippar
Blippar brings the physical world to life by harnessing image recognition, augmented reality and computer vision technology. Interact with consumers with the Blippar app, by adding digital content to everyday objects. Enter the world of visual marketing and enhance brand communications through this digital experience, by giving customers an engaging experience.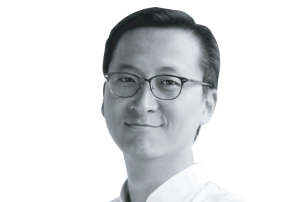 Ken Chen, CMO at iChef
This POS technology and service helps restaurants to effectively manage their operations and reduce costs. Work smarter and more productively by managing your service progress through a clear designation of labour and communications between serving area and kitchen. It makes workflow easier and provides insightful analytics that produces business intelligence at your fingertips.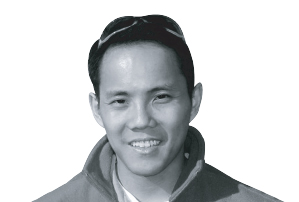 Sim Kai, CEO at CtrlWorks
AXON is an add-on kit that transforms any wheel-based form of transportation into an autonomously-guided vehicle. It takes navigation information from its sensors and is tailored to specifically avoid obstacles while on the job. Working on a cloud-based software, customers don't have to set up any additional infrastructure before using it, thereby allowing a seamless transition.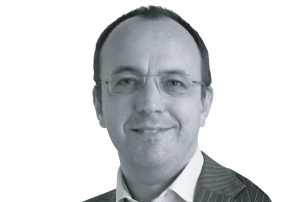 John Peeters, Director of Business Development at Holition
A creative agency that focuses on digital engagement, using technology to deliver the creative idea. Technologies include augmented reality used online, in-store and at live events, and producing holographic fashion shows and in-store touch-table installations. An example is Face by Holition, where smartphones and tablets act as a mirror for consumers to try on the latest make-up.
Bryan Tan, COO at Ascentis
This CRM and Loyalty Marketing agency will conceptualise, plan and execute the right campaigns to connect with your customers. Its suite of solutions offer a true, integrated and omni-channel experience for your customers, which allow you to gather insights and build targeted campaigns to engage with customers, thus driving revenue.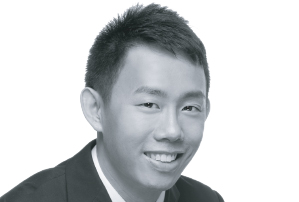 Jim Tan, Marketing and Communications Manager at GoGoVan
A pioneer mobile and web app that links individuals and businesses with thousands of drivers for real-time logistics needs. Whether it's to deliver small goods, transport bulky goods or relocate your business, GoGoVan allows you to book a driver in less than 60 seconds. It's the market leader in response time and island-wide coverage.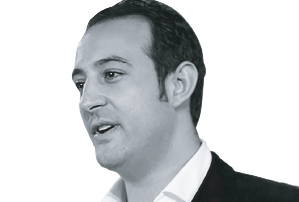 Modar Alaoui, Founder & CEO at Eyeris Tech
With a special focus on measuring users' behaviour through intelligent face analytics interfaces, Eyeris has developed a platform that reads facial micro-expressions, for reactions in real time. Video analytics measures a video content's engagement and effectiveness on audiences while technology that transforms consumer electronics into emotionally intelligent devices understands users' feelings and provides customisable experiences.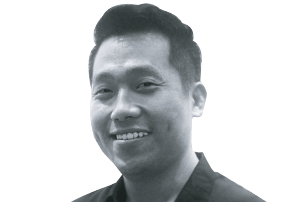 Rick Nahm, Managing Director at Gpayroll
Say goodbye to the hassle of managing your payroll with the only fully automated payroll system in Singapore. Gpayroll is a comprehensive online payroll system that's easy to set up and can be accessed from any device. It also includes complimentary compliance updates, which are automatically implemented, saving you unnecessary panic when legislative changes are introduced.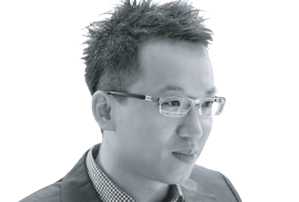 Ernest Lo, Founder & CEO at Future Impact Lab
Make your ideas powerful with a little help from data-driven strategy consulting. The data experts at Future Impact Lab provide you with business insights through data mining, visualisation and machine learning. Get to know your audience through data and turn this data into income for your business.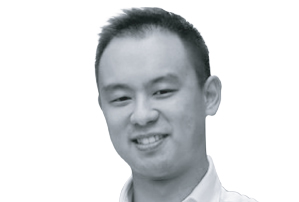 Kenneth She, Head of Hong Kong at Uber
Get a ride within minutes, no matter where you are, by pushing a button. Uber connects consumers to rides, making transportation easier. Uber For Business allows companies to decide when and where employees can ride, with trip info for every ride. With Uber rides being more affordable than taxis, you'll spend less on transportation too.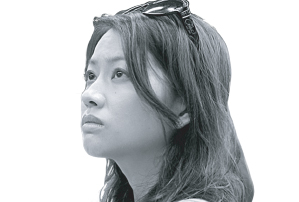 Ping Wong, Co-Founder & CEO at Evention
A mobile-based complete event solution that lets you breeze through every step of an event. From preparation to execution to evaluation, it elevates the event organising experience, while creating a premium experience for guests. Whether it's a fashion show or exhibition, features include RSVP list compilation, on-site name badge printing and exporting data for customised reports.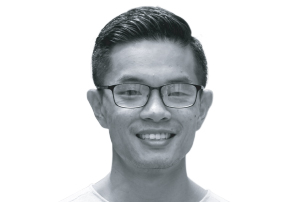 Steve Suh, Co-Founder & CEO at Floship
Offering the total solution for online businesses to reach new markets, Floship ensures your logistics are handled by the best in the business, as a leading provider of international crowdfunding and e-commerce fulfilment. There's also the option of a personalised touch, with value-added services such as marketing inserts and kitting.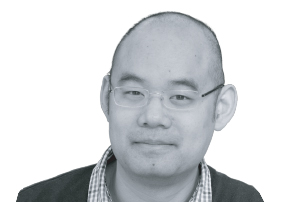 Zane Moi, Head of Business Development at Amazon
The cloud-based solutions provided by Amazon Web Services (AWS) get your applications up and running faster, as you race to meet your business goals. The AWS Cloud is easy to use and helps to accelerate your business growth and increase productivity, through aspects such as digital marketing, e-commerce, big data and mobile services.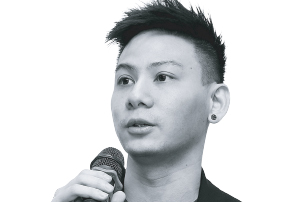 Tony Wong, Founder & CEO at Shopline
Launch an online shop in a few minutes, at a fraction of the usual cost, with this self-served e-commerce solution. With a localised platform for merchants in Asia, there's an option to register a domestic web address or an international one. Its complete suite of e-commerce features helps you to sell more, and efficiently too.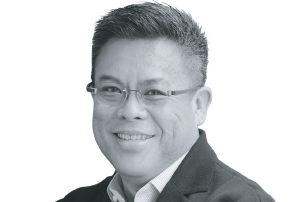 Alex Kong, Founder & CEO at TNG
Hong Kong's largest e-wallet, TNG's features include person-to-merchant payment, allowing users to make payments to merchants at anytime, from anywhere. With no set-up or monthly costs, and no equipment rental, it includes real-time sales tracking too. Available on mobile apps, websites or any physical store point-of-sales (POS) system, it's revolutionising the way consumers shop and pay.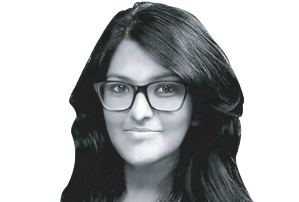 Ankiti Bose, CEO and Co-founder at Zilingo
With Zilingo's language and currency localisation and cross-border logistics framework, consumers can now shop fashion and lifestyle marketplace focused on longtail and independent labels across Southeast Asia.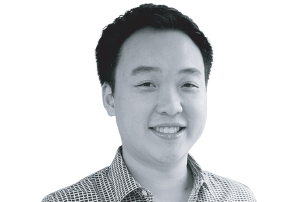 Vincent See, Founder at OutStreet
OutStreet is a mobile-friendly Chinese and English app helping busy urban folks in Hong Kong find interesting places to go and things to do. OutStreet's curated, location-based app is your ideal pocket guide! You can also stay in touch with the latest store openings, concerts and activities in Hong Kong through our new "OutStreet News" feature.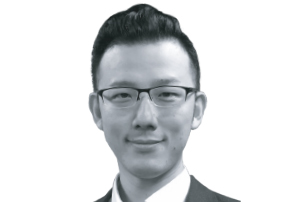 Kent Chang, General Manager at Fashion Intelligence Co., Ltd
"CheckMe" is the first marketing app in Taiwan using iBeacon indoor Bluetooth positioning technology in cooperation with physical retailers for customized marketing campaign. Consumers are encouraged to visit stores and search for promoted products to collect bonus points for rewards. CheckMe also collects and analyzes purchasing behaviours of consumers which help sellers to optimize their services.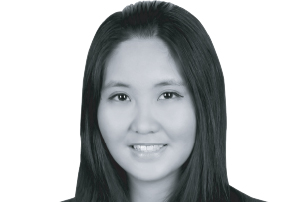 Paula Paw, Senior Sales Development Executive at VersaFleet Pte Ltd
VersaFleet™ is a transport operations management software-as-a-service (SaaS) that empowers fleet owners with collaborative planning, route optimization, driver dispatch and e-signing capabilities.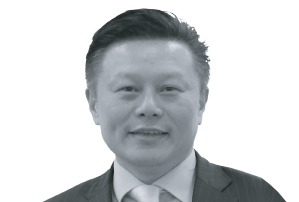 Simon Shen, CEO of New Kinpo Group at XYZprinting
The Smart Service Robot by XYZrobot allows people to interact with others as if they were in the same room. It has auto-navigation, mapping and monitoring capabilities, as well as obstacle avoidance and surveillance. It brings a new in-store shopping experience to customers, as it assists in communication tasks, in its customer service role.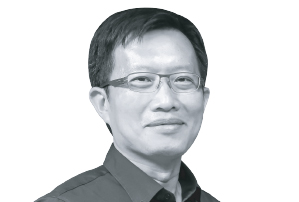 Steven Ho, Founder & Chairmen at 91APP.Inc
Start your mobile business with quick-build omni-channel cloud-based commerce solutions, providing a seamless multi-channel shopping experiences via app, web and in-store applications. It supports commerce processes such as product and catalog management, pricing and promotions, payment and fulfilment. A tablet based in-store recognises customers identities, records purchase histories and sends out e-coupons to customers' mobile phones.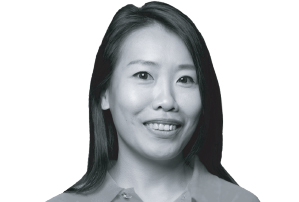 Fion Tan, Co-Founder and Managing Director of Singapore at Lalamove
Specialising in immediate and same-day deliveries, Lalamove operates 24/7 and connects customers with tens of thousands of professional motorcycle, van, lorry and truck drivers. Using state-of-the-art technology and best-in-class customer service, it's the solution to your last-minute delivery needs. Place and track your orders with your computer or smartphone in just a few clicks.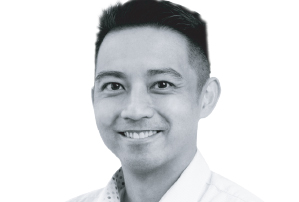 Chen Te-Bin, General Manger, Sales & Marketing at Y3 Technologies
With supply chain solutions for better warehouse and transport management, Y3 applies best practices to eliminate inefficiencies with good visibility on a common platform for all working partners. The flexible, customisable and modular solutions can be standalone systems or plug into existing business processes and are available as portal or cloud-based (additional mobile option for transport manage suite).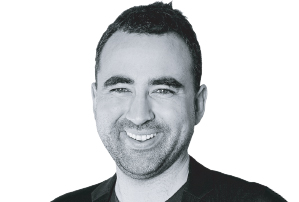 Alex Campbell, Managing Director APAC at Xero
This cloud-based accounting software takes the pain out of managing your daily finances. With more than 700,000 SME customers in 180 countries, Xero has everything you need to run your business beautifully. Whether it's payroll, invoicing, cashflow or payments, take the paperless route with unlimited users, 24/7 support, as well as the utmost security and reliability.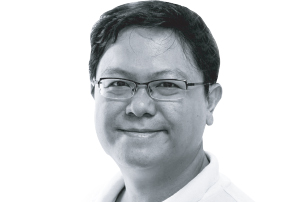 Darwin Gosal, Founder & CEO at CryoWerx
Taking the concept of 'Grab & Go' to a whole new level, CryoWerx's Smart Fridge allows restauranteurs to distribute fresh food 24/7, without the need for any manpower. With a mobile app, customers can unlock the door and browse through food; payment is automatically deducted when the door is closed. Plus, you'll get insights into customer buying habits, with the data acquired.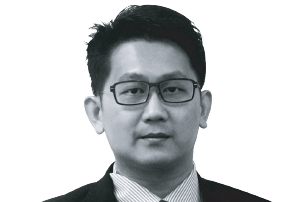 Terry Ming, Product Manager at Engineering Computer Services (S) Pte Ltd
3D printing is here to stay and Ginkgo3D.com is an online platform that serves as a marketplace providing 3D-printing services and selling printed products too. Once you have an idea in mind, draw it, design it, print it – and even sell it. It's all there for you to explore, on Ginkgo3D.com.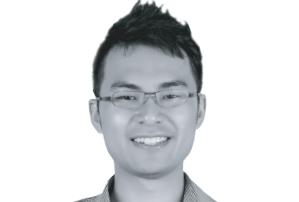 Fong Wai Hong, Chieftain at StoreHub
Its cloud-based Retain POS system gives you real-time reporting and analytics to take your business to the next level. It also allows you to customise your service and offers to each of your customers, to make them feel like VIPs. You'll also be able to keep track of your stock in real-time and get notified when stock is running low.
Ling Ting Ming, CEO at OTSAW Digital
Ideal for remote work, Double allows companies to expand their telecommuting policies, as it improves the experience in many ways. With a strong collaborative environment for both the remote worker and the rest of the team, Double is an ideal innovative tool that keeps everyone connected. OTSAW Digital is the sole distributor of Double in Singapore.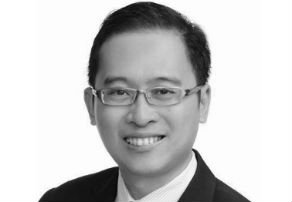 Dylan Yeap, Managing Director at Speculo Asia Private Limited
Actimirror enhances the retail experience by increasing customer engagement. The connected smart mirror displays interactive media content, shows product descriptions and promotions and offers customers tutorials too. It also provides retailers with customer demographics, shopping behaviour and sales conversion rates. Stores acquire business intelligence analytics and can then target customers with targeted messages.
Was this information useful?
---
Subscribe to DBS BusinessClass
Stay updated with the latest market trends and industry insights, connect with a network of entrepreneurs, and gain access to exclusive event invitations. Join Asia's fastest growing business community – get your complimentary membership here.