Guide to Business Survival
In the current economic downturn, survival is clearly the first order of business for any enterprise. Recognising the difficulties ahead, SME business owners must ensure both short-term challenges as well as medium-term economic transformation are addressed to help them survive the turbulence. This report aims to highlight the latest tools and services available to shield your business from danger in an increasingly risky environment. Treat it as a handy survival guide filled with tips from leading experts and entrepreneurs and information about useful resources you can tap on as you navigate the tricky path ahead.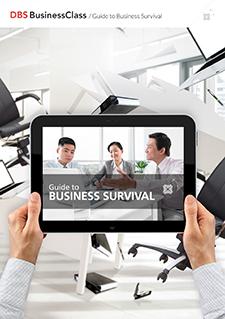 What's in this guide?
Protecting Your Key Talent and Assets with Insurance
The Lifeblood of Your Business
Keeping Your Secret Sauce Safe
Building A Bullet-Proof Brand Online
Changing The Game to Stay Ahead
Tips from the Survivors