What will start to matter in the Future of Education?
Reschooling the Education Industry in Top Trends and New Ideas of Technology
Thank you for your interest in Education Disrupt 2019 presented by DBS BusinessClass. Registrations are now closed. Sign up to be a DBS BusinessClass member to be kept updated on our next Disrupt event or our engagement programmes.
Education Disrupt 2019
---
Date: 16 May 2019, Thursday
Time: 9.30am till 1pm (Registrations start 8.45am)
Venue: DBS Auditorium, L3 Marina Bay Financial Centre Tower 3, 12 Marina Boulevard, S018982
Guest of Honour: Mr Ong Ye Kung, Minister for Education
Digitally savvy parents, babies who are exposed to enrichment courses to stay ahead of the average, and a society who sees this as the norm. What does the future hold for Education? And what does it mean for businesses looking to thrive in this new future?
If you missed out on attending this event, check out our post-event article, event video and our Education Disrupt Guide for exclusive insights from the speakers and industry veterans!
Keynote: Investment, AI, and Policy Trends in Education
Duc Luu, Chief Strategy Officer, RISE Education
The education sector in Asia has cleared its second stride of growth and investment and more money is pouring into an industry that entrepreneurs, VCs, and PE find to be profitable, steady growth, while providing impact to the communities it serves.  What investment trends must investors, strategists, and entrepreneurs be aware of?  What does AI in Education mean for the next 5 years? What should edtech startups think about as they raise funds and scale their business across the region? These questions answered and more.
Panel Discussion: 21st Century skills needed to Thrive in the Future Business of Education
Facilitated by Arjuna Raj, Chief Strategy Officer, LittleLives
The panel will discuss different areas that education business owners need to consider when taking their businesses forward. The perspectives of different experts will help shed light on best practices, trends and tools that SMEs should be aware of to make their business future ready.
Victor Bay, CEO, PCF Sparkletots
Janine Teo, CEO, Solve Education!
Sun Ho, Founder & CEO, LittleLives
Toh Su Mei, ED, DBS SME Banking
Closing Presentation: AI and social robotics – from dream to reality and its impact on society
Professor Nadia Magnenat Thalmann, Professor and Director of the Institute for Media Innovation, Nanyang Technological University, Singapore
Are we in the golden age of Artificial Intelligence (AI)? The answer could be from understanding the antique dream of automation, its recent revolutions and what each of them has brought to humanity – in particular the 4th revolution and the aspect of social robots and AI. Through case studies and a special guest appearance, open your minds to how a social robot functions and how AI is being used.
Tech Showcase & Business Matching
A curated exhibition featuring the latest technology in Education including Artificial Intelligence, Robotics, Augmented & Virtual Reality, and Personalised & Adaptive Learning. Delegates can also get support on core business functions, as well as enjoy event only deals from these disruptors. Missed the event? Check out the exhibitors and what they are offering here.
Speakers

Duc Luu
Chief Strategy Officer, RISE Education
Duc Luu founded The Edge Learning Centers in 2008 and built the blended learning center concern into a successful, profitable business and industry leader with an international footprint across 6 cities and 4 countries before selling the firm to RISE Education Cayman Limited (Nasdaq:REDU) in before its U.S. IPO in late 2017. Recognised as an influential mover and shaker within the education industry, Duc brings with him strategic insight and a wealth of education industry knowledge with proven experience in seizing market opportunities and growing business. He is also a regular contributor to Baron's Asia, Reuters, Hong Kong Economic Journal, South China Morning Post and Shanghai Media Group TV.

CEO, Solve Education!
Janine Teo heads Solve Education!, an education technology not‐for‐profit with the mission of delivering quality education to everyone, focusing on the BOP (Bottom of Pyramid) demographic. She is also the first Asian to receive the International Intellectual Benefits to Society Award 2018 by Mensa International. Education is the key to solve the many challenges we face in the world today, and because of this,Janine is a mentor and avid speaker on topics like education, edtech, and poverty alleviation. She is also on the advisory board of YCAB – ranked #40 in the world's top 500 NGOs. Janine has been recognised as "51 Most Impactful Social Innovators 2019" by World CSR Day, and "Woman Super Achievers Awards 2019" by World HRD Congress. She is born and raised in Singapore, and has a Bachelor degree in Computer Engineering from Nanyang Technological University of Singapore, and is also a fellow of University of Pennsylvania – Global Social Impact House, 2019.

Founder & CEO, LittleLives
Sun Ho founded LittleLives in 2011. Since its inception, she has successfully expanded LittleLives' footprint to over 1000 preschools across Asia. Having graduated from National University of Singapore with a Bachelor of Computing, Sun doubles as the Chief Product Officer, driving a team of web and mobile developers who works to fulfil the unmet technological needs of the Early Childhood Education community. Sun is also the founder of LittleAcademy, a global online professional development portal for Early Childhood educators and leaders. As CEO of a leading EdTech Startup, Sun has also spoken at the Cloud Computing Dialogue organised by Amazon Web Services.

Professor Nadia Magnenat Thalmann
Professor and Director of the Institute for Media Innovation, Nanyang Technological University, Singapore
Professor Nadia's research domains are Social Robots, mixed realities and medical simulation. In Singapore, she has developed the robot Nadine alike of herself that is able to speak, recognise people and gestures, express mood and emotions, and remember actions. All over her career, she has received several artistic and scientific Awards, among them the 2012 Humboldt Research Award and two Doctor Honoris Causa (from University of Hanover in Germany and from the University of Ottawa in Canada). She is also Editor-in-Chief of the Journal The Visual Computer (Springer-Verlag) and is a Member of the Swiss Academy of Engineering Sciences.

CEO, PCF Sparkletots
After 26 years in senior positions with local and international banks, Victor joined the PAP Community Foundation (PCF), as its CEO in June 2015. At PCF, the largest preschool operator in Singapore, he has embarked on transformational changes across the entirety of the organisation. Resultingly, PCF continues to enjoy the dominant share of the preschool market. Its quality is recognised at national awards annually and was awarded the Influential Brands Top Employer in 2018. Victor also dedicates his time to professional and community organisations. He sits on the Board of Trustees at the Singapore University of Social Sciences, the Early Childhood Sector Tripartite Committee, Outdoor Learning Committee, Singapore Business Federation Subcommittee and the School Advisory Councils of Temasek Polytechnic (School of Humanities and Social Sciences) and Swiss Cottage Secondary School. He is also the Honorary Secretary of Warren Golf and Country Club.
---
Find out more about our Ed Tech Solution providers, take advantage of Education Disrupt exclusive deals and register your interest to meet with them.
Augmented Reality Zone

MXRi
MXR is a spinoff company from the Mixed Reality Lab of the National University of Singapore that specialises in Augmented and Virtual Reality (AR/VR) solutions for education, publishing and training. They are a pioneer in the field of AR with more than a dozen patents for human computer interaction, image recognition and AR publishing and have won many innovation awards in digital publishing. Since 2007, they have partnered with more than 100 content creators in Asia Pacific, including Oxford University Press, Harper Collins, Marshall Cavendish to produce more than 2,000 AR-enabled titles. SnapLearn is their latest product to bring reading and learning to life with the seamless integration of 3D models and animations onto printed and eBooks. They have established offices in Singapore, Beijing, Suzhou, Chennai and representatives in Kuala Lumpur and Taipei.
Adaptive Learning Zone

ACKTEC
ACKTEC's vision is to provide an environment for all learners to nurture the spirit of learning and the spirit of excellence. The mission is to develop in all their students the passion to learn, the confidence to become self‐directed and to micro‐learn whenever they forget the concept. With the vision of automating knowledge through technology, they aim to create a vibrant innovative community that provides professional development for all educator, trainers and teachers to ensure high quality of learning for all level students. Their product development is faster than most e‐learning company and they are also able to provide a high value of content curation and creation through the use of mobile e‐learning embedded with 360 VR, Virtual Reality and Augmented Reality features. ACKTEC recently won the 3rd prize from Institute of Adult Learning for one of the best mobile, bite‐sized e‐learning company in Singapore.

Joni.AI
Through analysing students' learning needs, Joni drives students towards mastery at their own pace with personalised learning and enable them to learn at their zone of proximal development. Their mobile‐first, interactive adaptive learning platform also aims to spark joy of learning with graduated mastery, personalised interactions and social learning. Mentors like parents and teachers can gain meaningful insights on the students' progress with analytical dashboard and prescriptive recommendations

NeuroLAT
NeuroLAT an A.I. driven individualised diagnostic and cognitive learning abilities training programme, using the toolset of educational psychology was created by Ng Meng Lek Pte Ltd, to help students to learn optimally. An Educational Psychology company specialising in cognitive and learning abilities training, they understand a student requires proficiency in 39 learning abilities necessary for academic success in today's school system - NeuroLAT helps students to speed learn all these 39 learning abilities.
Complimentary talks held at the premises of interested parties/corporations for members/staff up to 1.5hrs
Discount of S$200 for each purchase of NeuroLAT programme
Diagnostic test (for students from the age of 3 to 15) assessing learning abilities and potential psychological stress factors

Solve Education!
Solve Education! has a vision of enabling people to empower themselves. They are committed to helping children and youth around the world receive quality and effective education, using innovative education technology such as gamification and artificial intelligence to achieve quality education for all. With a mission to build an open platform that provides everyone access to effective education, their driving passion is to close the global education gap, one child at a time. Solve Education! has won several awards including the Singtel Future Makers Award 2017, and were finalists at the Next Billion Edtech Prize 2019, the Global Challenge 2017: Youth, Skills and the Workforce of the Future, and Singularity University Global Summit: Global Learning Challenge. They are headquartered in Singapore, with offices in Bandung, Indonesia and San Francisco, the US.
Artificial Intelligence Zone

Miao
Miao is an Artificial Intelligence (AI) company that aims to revolutionise the way students learn and access educational resources. They want to improve educational efficacy and efficiency through a machine learning driven approach to help students aged 13 to 18 to learn STEM (Science, Technology, Engineering, and Mathematics).

Institute of Media Innovation, NTU
Institute of Media Innovation (IMI) strives to be an incubator of multidisciplinary cutting edge media related research ideas and establish Singapore as a key player at the forefront of the global interactive digital media revolution. Institute of Media Innovation (IMI) at Nanyang Technological University (NTU) aims to forge strong interdisciplinary partnerships amongst other global players thereby bridging the academia and industry, facilitate and promote cross-disciplinary collaboration between the natural sciences and social sciences, bridge media systems research and media content research, and challenge the boundaries of R & D innovation in digital media as well as educate the next generation of scientists and technologists in the multi-disciplinary field of interactive digital media (IDM).

LittleLives
LittleLives is an EdTech company made up of preschool-friendly advocates. The human connection is at the heart of everything they do – it drives the technologies they create, to make an impact on every aspect of school. Their holistic school management system was built to simplify the tedious and complex administrative processes of preschools. LittleLives is accredited by the Ministry of Education, Singapore (MOE), Early Childhood Development Agency (ECDA) and has been ranked Top Preschool Software by Association for Early Childhood Educators (Singapore) – AECES. As a Software As A Service (SAAS), LittleLives holds a strong presence in over 750 schools in Singapore, 145 in Malaysia, 130 in China, 60 in Vietnam and 2 in Cambodia.
For Existing LittleLives System Users: Adopt LittleLives Payment today to get 12-month complimentary subscription of LittleLives Payment module (worth S$1,000++)
For New LittleLives System Users: Adopt LittleLives System today & get 12-month complimentary subscription of LittleLives Payment module (worth S$1,000++) + 1 Free Smart Thermometer
Photo Gallery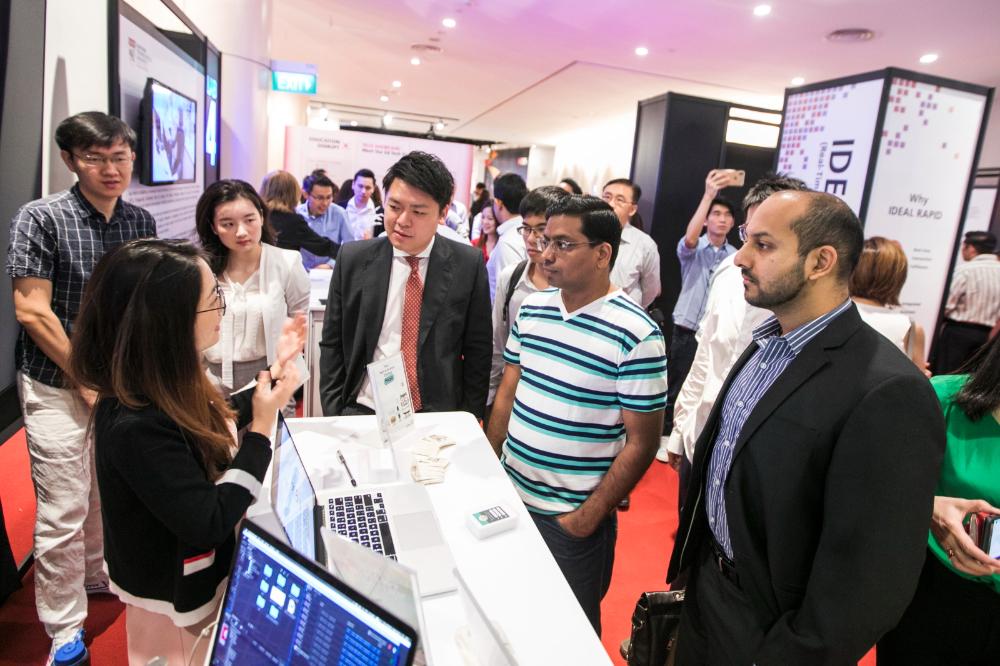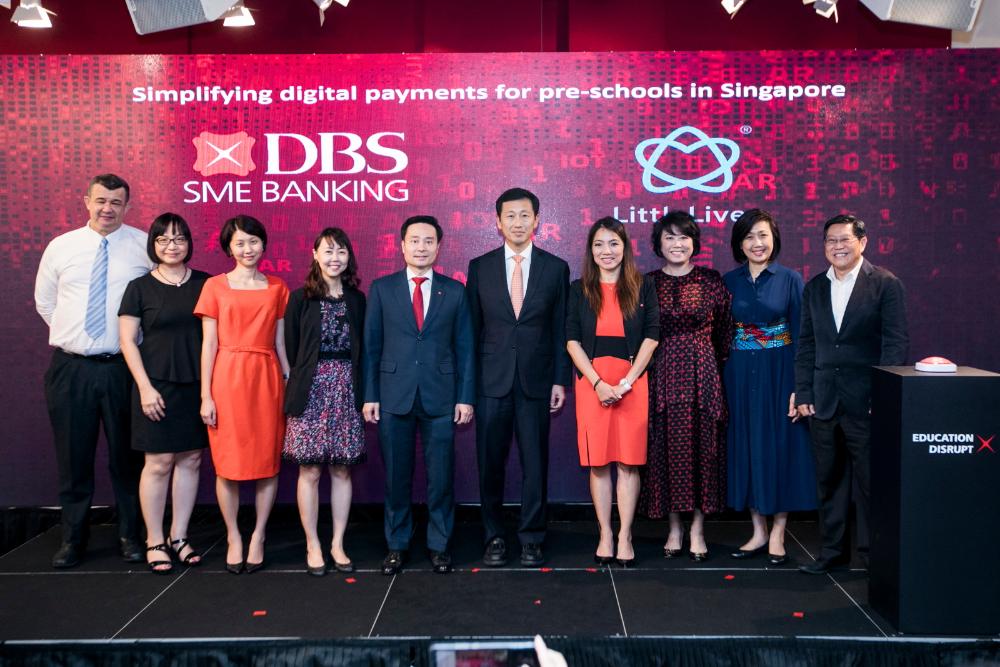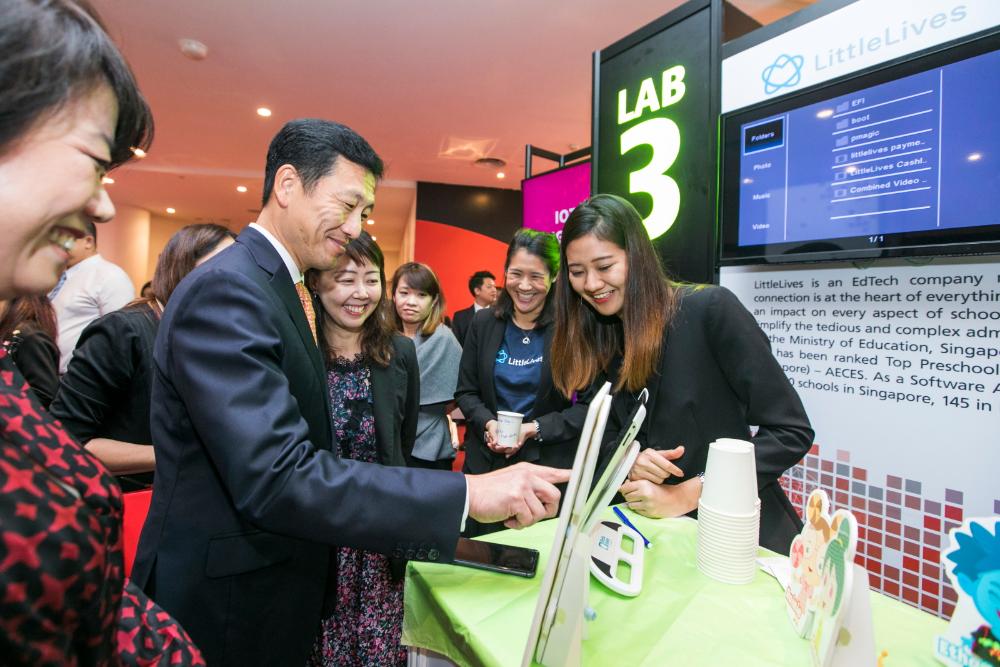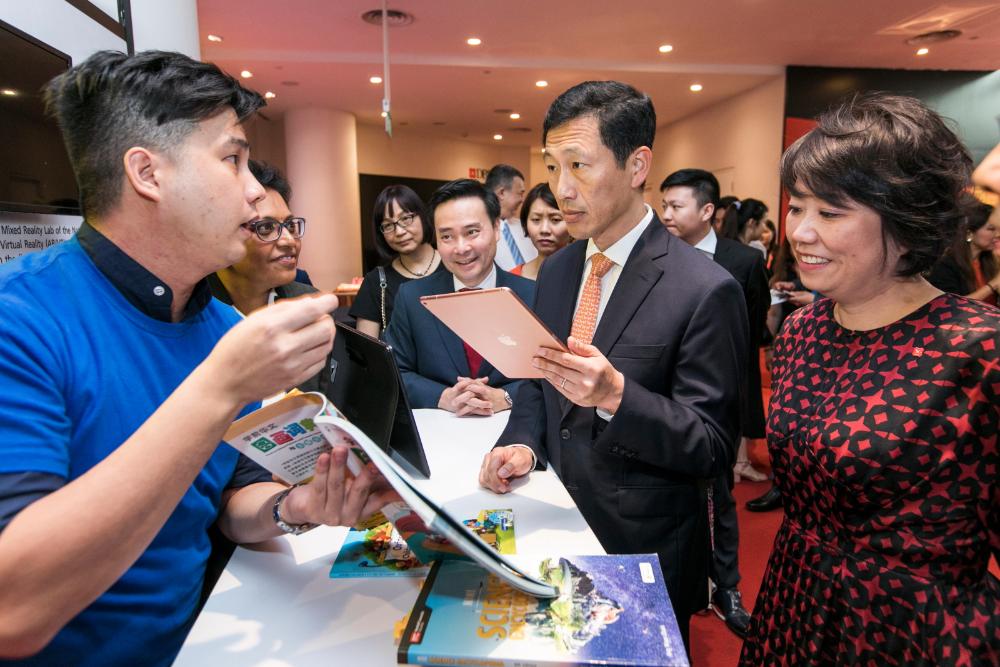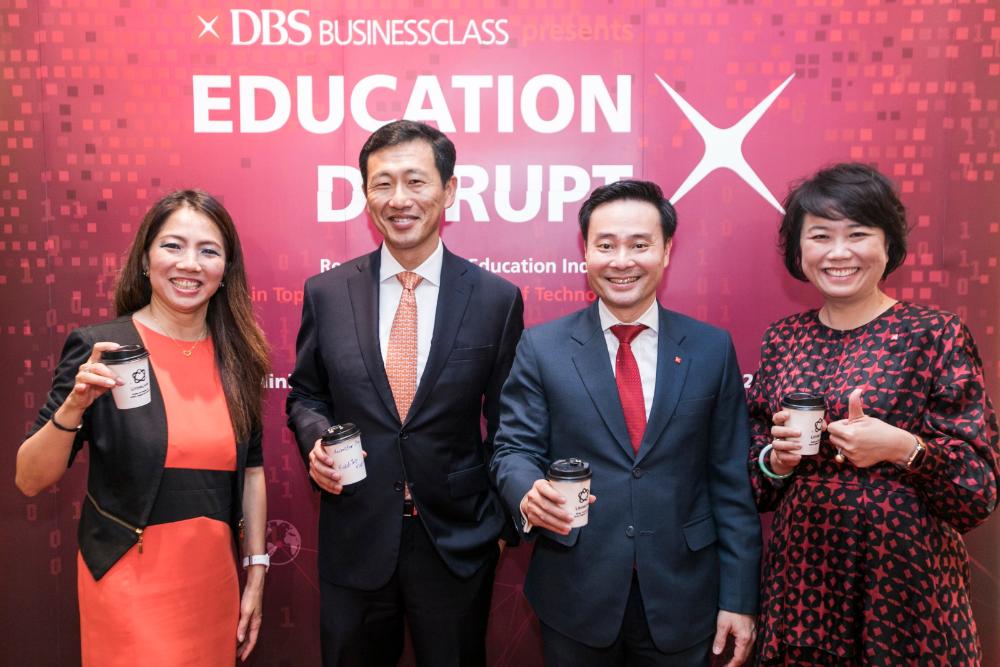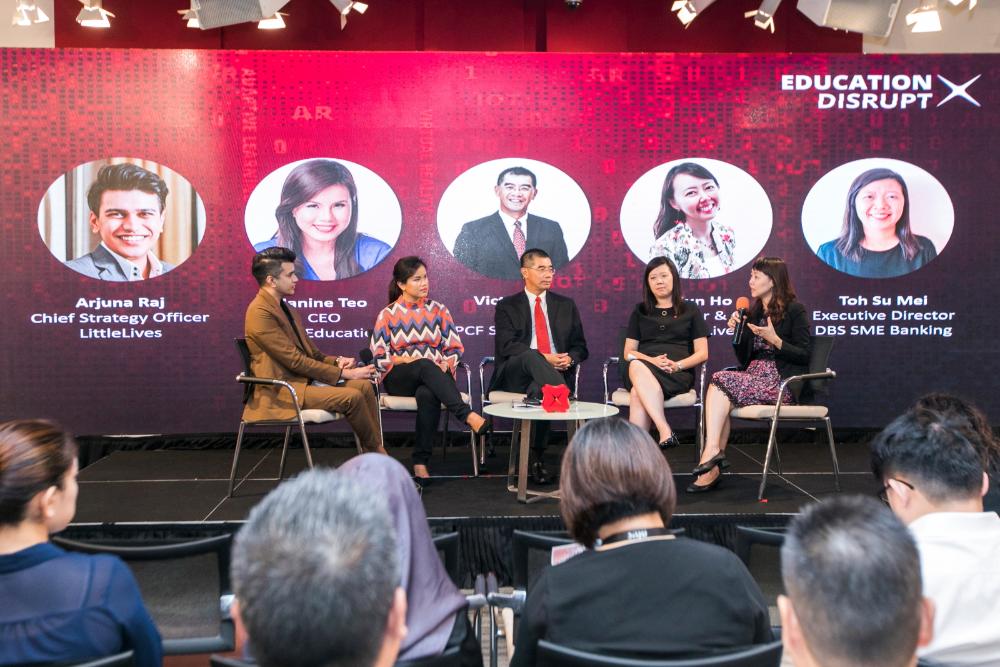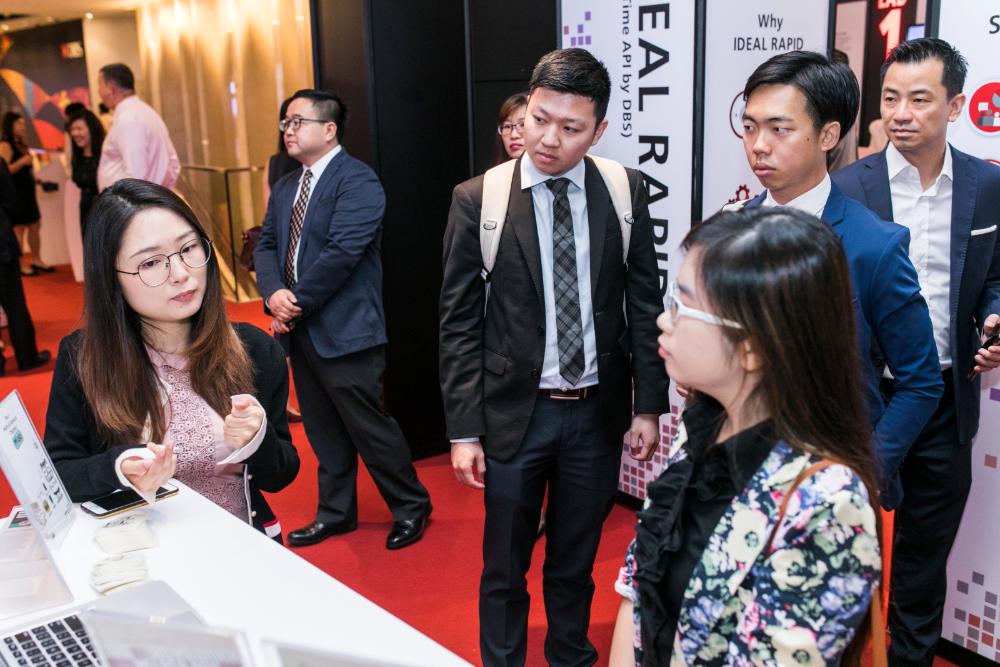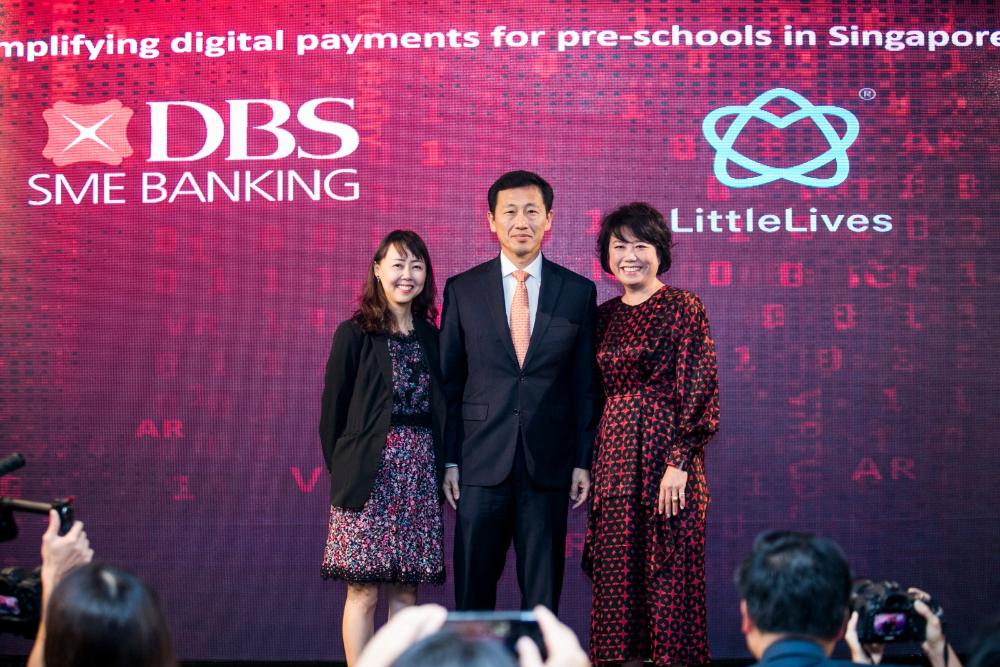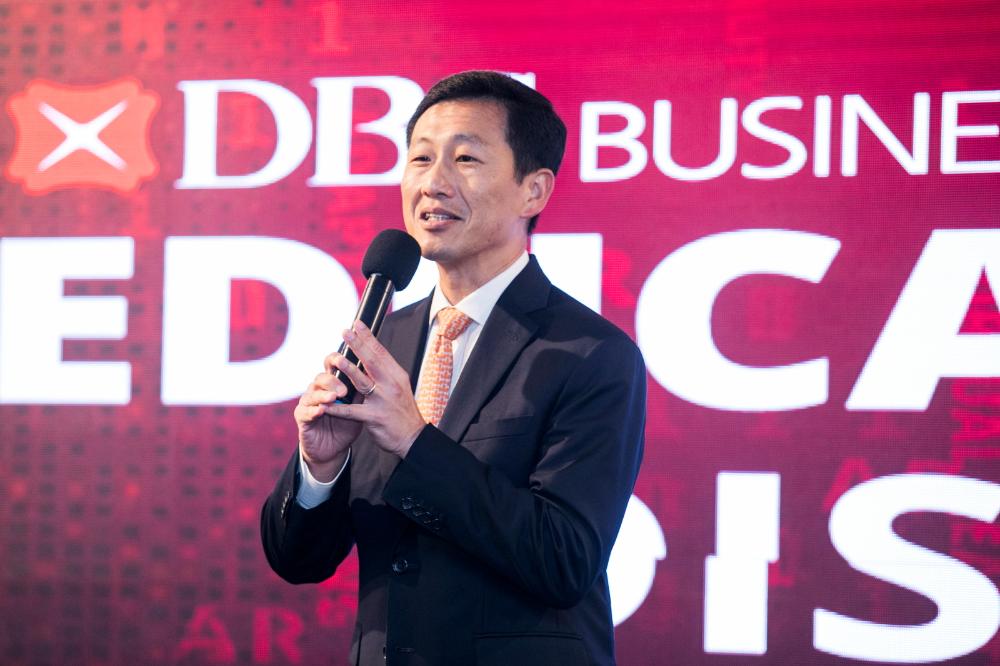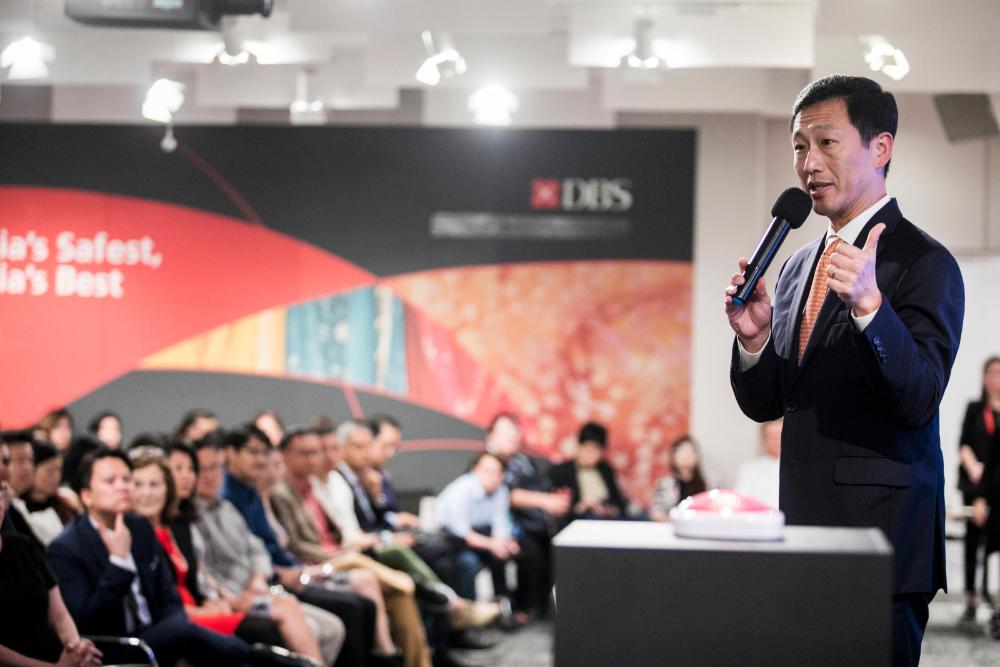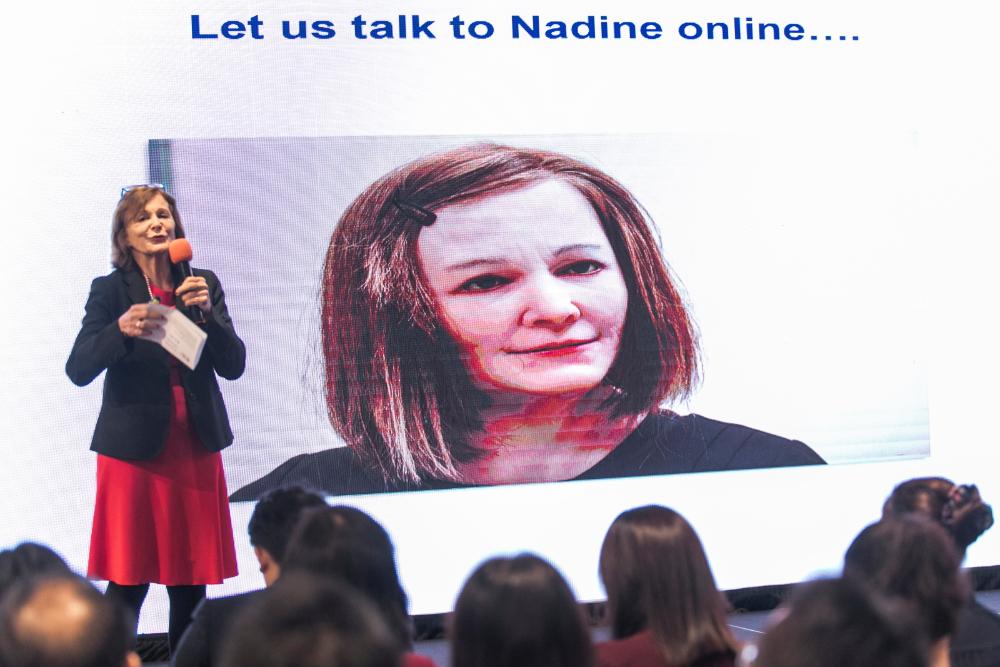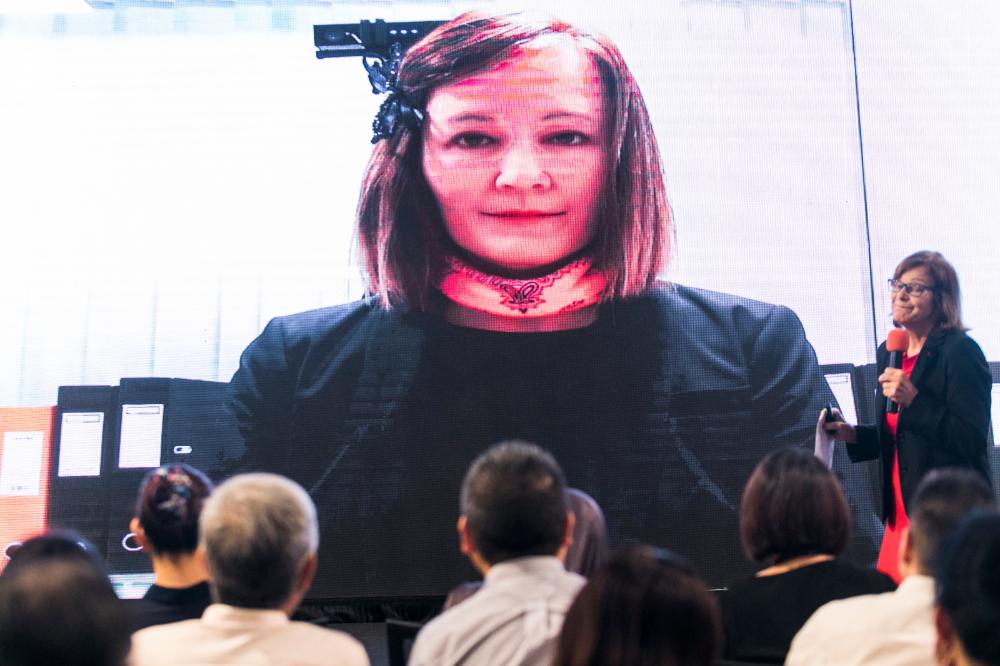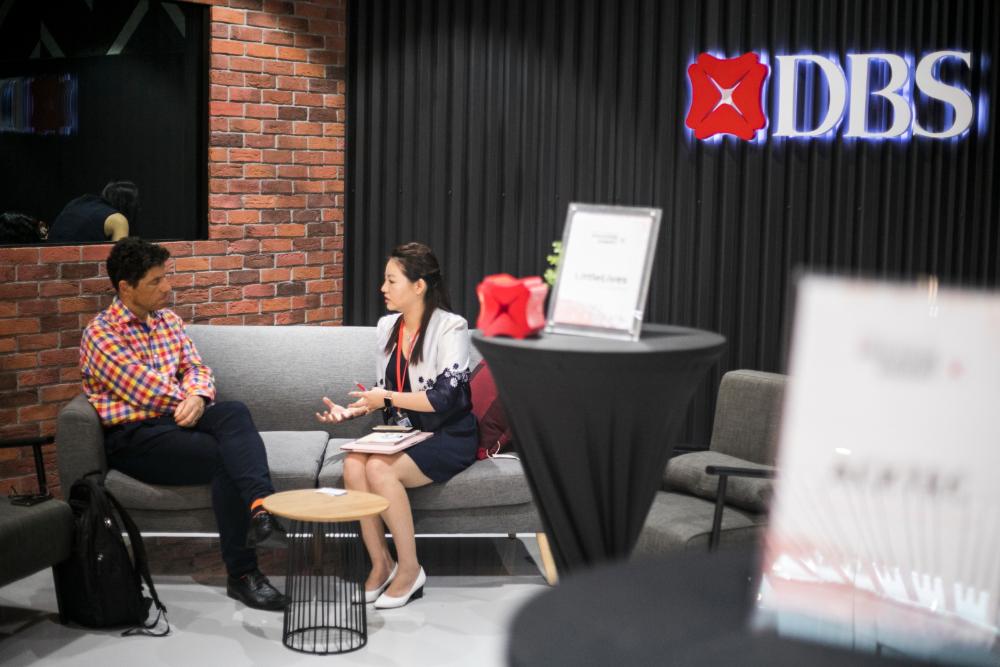 Was this information useful?
---
Subscribe to DBS BusinessClass
Stay updated with the latest market trends and industry insights, connect with a network of entrepreneurs, and gain access to exclusive event invitations. Join Asia's fastest growing business community – get your complimentary membership here.