Premium Food On The Go
Food trucks and wine subscriptions are some of the new entrants that are revolutionizing F&B in Singapore.
Author: DBS BusinessClass, Administrator of DBS
From food trucks to oyster carts, a new generation of F&B entrepreneurs is bringing quality food and drink to your doorstep.
When the owners of Coffee Bandits want to offer their menu of gourmet coffee and pulled pork sandwiches in a new part of Singapore, scouting for locations and dealing with landlords is not on their to-do list.
Instead, they just have to fire up their engines and find a friendly spot to park. The six-month old food truck operator has headed to far-flung spots with a dearth of good quality eateries, including Jurong Island and CleanTech Park.
The business has been a hit almost from day one, as workers yearning for a good cup of joe and a decent meal flock to this mobile culinary oasis.
"We wanted to break from the traditional ways of doing business and bring good coffee to places that don't have it. The advantage of the food truck is that we don't have to wait two years to move to a new location," said Jessica Chow, one of two co-founders of the business.
The food truck model not only allows the operator to quickly target new markets, it is also a way to deal with persistently high rental costs that has, along with a tight labour market, been a perennial bug bear for the F&B sector here. While there is still a cost for parking the truck at their chosen locations, it is far more affordable then renting a permanent outlet, noted Ms Chow.

Coffee Bandits is one of several F&B start-ups experimenting with innovative distribution models that seek to bring high quality or exclusive food and drink to their customers without them having to step into a restaurant or cafe.
Online wine merchant The French Cellar, for instance, offers its customers a subscription service that delivers two bottles of premium French wine to their doorsteps every month. Different wines are delivered each time, allowing subscribers to discover new varieties of the tipple.
While beverage delivery services are not new, The French Cellar's trump card is a world-class sommelier who selects the wines from vineyards back in France, many that are not available in Singapore.
The company, which started in in late 2013, currently has a few hundred subscribers who are on one of three plans ranging from $80 to $400 a month. Customers can re-order the wines that they like from an online store.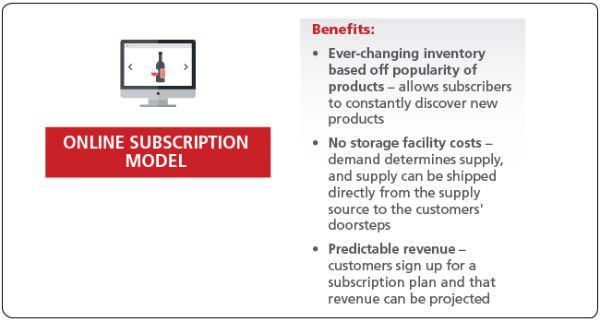 "It is all about discovering new wines, and also the convenience. We have selections that are not necessarily in Singapore, from small winemakers. Our model of an inventory that changes all the time is what is disrupting the industry," said Eric Joubert, co-founder and COO of the company.
Another F&B start-up that serves up convenience to its customers is the two-year old Oyster Cart. As the name suggests, the company provides premium oysters to private parties and events on a cart that they have customised for their own needs.
The founders started marketing their service by cycling around a private estate in Loyang, handing out flyers door to door. Eventually one family took the succulent bait, and business grew quickly after that as the word spread.

The business now has three carts and 7-10 part-time staff. Apart from parties, they also now service restaurants and are currently working with two establishments on starting a regular oyster night.
Said co-founder Adam Loo: "Our aim is to bring a personal touch to events and educate people on oysters. Many of us don't know what oysters we are eating."
For a summary of Food On The Go business tips, download the full infographics below.

Was this information useful?
---
Subscribe to DBS BusinessClass
Stay updated with the latest market trends and industry insights, connect with a network of entrepreneurs, and gain access to exclusive event invitations. Join Asia's fastest growing business community – get your complimentary membership here.