Get Creative With The Manpower Challenge
Faced with the triple whammy of labour shortages, rising manpower costs and restrictions on hiring additional foreign labour, the retail industry is fighting back.
For most retailers in Singapore, battling with labour pressures remains a constant struggle. The country's low unemployment rate and tight foreign labour policies mean higher costs and manpower shortages.
But retailers are doing their utmost to beat this bogeyman, using techniques such as self-service technologies. More self-checkout systems are being set up at retailers such as supermarkets, for instance. Government agencies such as Spring Singapore have also been supportive, encouraging retailers to embrace technology and boost operational efficiency with numerous schemes and grants.
As Mr. Lee Yi Shyan, the former Senior Minister of State, Ministry of Trade and Industry and Ministry of National Development, said at the Singapore Retail Industry Conference in September: "The use of RFID (Radio Frequency Identification) for inventory management, automated retail services and cashier-less stores are proven ways to help retailers improve efficiency and save costs. Experience in the past suggests that such technologies could save more than 20 per cent in manpower costs."
Local companies are experimenting with automation and self-service technologies to reduce the need for labour. Lifestyle distributor Jay Gee group, for instance, is considering a move into ecommerce for its chain of Holland & Barrett health retail stores, said the company's managing director Mr. R. Dhinakaran.
Many retailers are also turning to in-store analytics technology to measure human traffic in their stores and to help with staff scheduling. By shedding light on metrics such as the areas with the most – and least – visitors, store owners can better understand the behaviour of shoppers and improve operations such as staffing.
For instance, installing tiny mobile beacons at exit and entry points can track real-time customer traffic through individual phone signals. Take Swarm Portal, a small iBeacon device for brick-and-mortar retailers. Along with integrating in-store traffic data with point-of-sale systems, it also helps employers with staffing decisions such as allocating fewer staff when customer traffic is slow.
Local start-up Trakomatic offers shoppers' analytics solutions that help retailers and malls to increase customer conversion. Said Mr. Allen Lin, Trakomatic CEO and Co-Founder: "By deploying our solution, we help retailers to measure shoppers' traffic for effective staff allocation, shoppers' demographics, for example, age and gender, to optimise marketing campaigns as well as shoppers' path and engagement level within the store. These actionable insights help retailers to make compelling business decisions with the ultimate aim to enhance shoppers' experience and drive conversion." 
Other retailers are cleverly disrupting the retail staffing problem by turning to, yes, human beings instead of new-fangled technology. Mr. Michael Binger, CEO of Triple, which is the South-east Asia distributor of high-performance sportswear apparel brand Under Armour, told DBS BusinessClass the company takes "an innovative approach" when it comes to staffing.
It hires people who have a passion for sports, such as fitness instructors, and uses these "brand ambassadors" as part-time sales staff. Once on board, they are trained in retail store operations. Out of about 100 staff, it has 20 of these part-timers. He added: "Having these brand ambassadors who have a passion for the brand works with the customers and translates into better customer service."
 Similarly, in the United States, eXperticity offers a huge community of influential experts to drive retail sales and create great customer experiences via an expert knowledge platform called 3point5.com and an expert incentive platform, ProMotive.com. Its two platforms offer online training and access to these experts for retail sales staff from more than 700 brands.
Then there is Australian startup arcade, which helps retailers from the start, by using game science to train retail staff. Launched just this past July, its platform gets retailers to engage employees in virtual challenges, battles and quests to meet company goals, such as sales targets.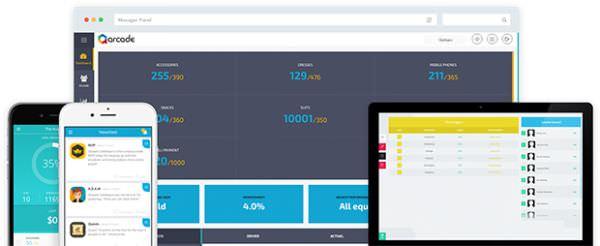 Image Credit: arcade
Said Mr. David Cherrie, arcade's Head of Sales: "We've come from the shop floor and seen first-hand the impact that engaged employees have in their organisation because they work harder, innovate more and stay longer. Arcade solves this problem by challenging employees every day, rewarding and recognising them, streamlining the company's communication and connecting them with the culture and heart of the company."
Regardless of the solution, you can bet that retailers are doing all they can to chip away at the labour problem.

Was this information useful?
---
Subscribe to DBS BusinessClass
Stay updated with the latest market trends and industry insights, connect with a network of entrepreneurs, and gain access to exclusive event invitations. Join Asia's fastest growing business community – get your complimentary membership here.