At a Glance
Enjoy savings when you use FAST/PayNow instead of cheques!
Digital payments made via FAST or PayNow offer businesses greater agility, efficiency and security; helping you manage your working capital better with near real-time receipts of funds.
How it Works
Switch to digital payments with DBS IDEAL
Simply log in to DBS IDEAL, our internet banking platform and start using FAST or PayNow for payments.
DBS IDEAL also offers the following benefits:
Accessibility to your bank accounts anytime, anywhere via DBS IDEAL Mobile app,
Time-savings through saved templates for repetitive payments and an intuitive payment's user interface,
Hassle-free reconciliation through a variety of account and transaction reports,
Automated Alerts and reminders across key banking activities.
Enjoy the benefits of Digital Collection solutions too!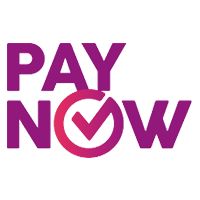 STEP 1: Simply link your Company's UEN to your DBS bank account number
STEP 2: Indicate your UEN, or a generated PayNow QR on your website, invoices or online channels for your beneficiaries to pay you.
Eligibility & Fees
Instead of issuing cheques, take advantage of the instant capabilities of FAST that is available 24/7, as well as the convenience of making payment to PayNow registered proxies i.e. Company UEN or NRIC or mobile number.
 
 
Pricing
 
 
FAST/PayNow

S$0.50 per transaction
PayNow lookup fee waived till 31 Dec 2021

 
 
Inward PayNow
Waived till 31 Dec 2025
 
How to Apply
For more information, please contact DBS BusinessCare at 1800 2222200 or email us at [email protected]
Was this information useful?